The multifaceted Gala Gordon loves being on stage but she tells Lucy Cleland why she's using her platform to promote other young rising stars…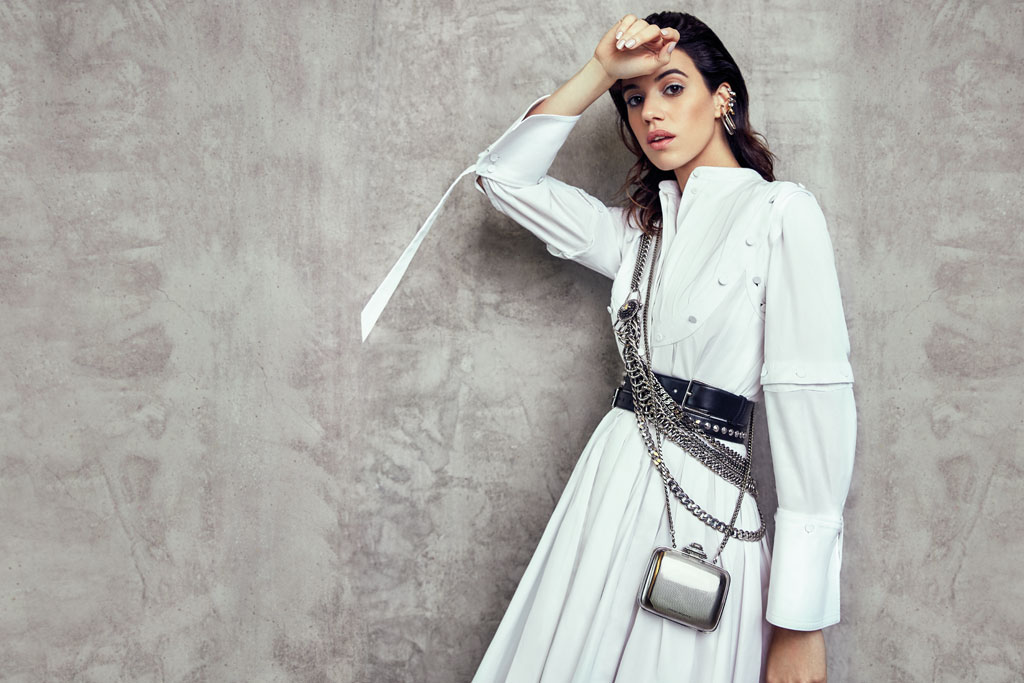 What resolutions did you find yourself making this year?
This year is going to be my year of adventure. I have noticed that I am a creature of habit and would love to explore new places and cultures, so I am going to make a conscious effort to try new things.
You're best known as an actress, but you also started your own production company, Platform Presents, with Isabella Macpherson. Do you prefer to be in front of or behind the camera?
Acting has always been my primary passion, particularly on stage, and will always be my first love. I landed my first job when I was at Guildhall drama school. I was cast as Irina in Three Sisters directed by Benedict Andrews at The Young Vic. I felt so lucky to be part of and supported by such an incredible company of talent. It was during those few months of performing eight shows a week, when I suddenly realised I wanted to create a business that would champion rising star talent; actors, writers and directors with a particular interest in female voices.
I knew I wanted to team up with a producer so I approached Isabella for some advice on the company and she wonderfully said she wanted to do it with me. There and then Platform Presents was born and my career trajectory changed. I love the journey one goes on as a producer, you are across all angles and every element of making a script come to life. I feel like acting and producing go hand in hand with one another and I am learning so much from both.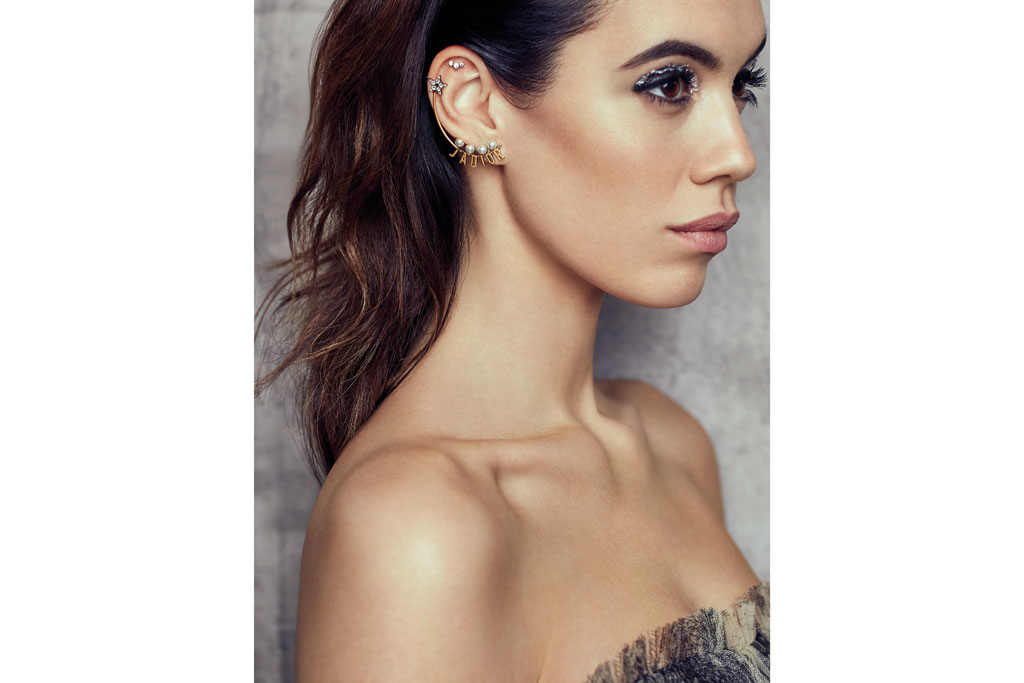 What's so compelling about the theatre in this digital age?
As a generation, we tend to see life through the lens of an iPhone. I am endlessly surprised when I go to art exhibitions or concerts at how people are consumed by documenting the experience as opposed to living it. Theatre is an art form that will always force people to switch their phones off, sit in a dark room and suspend their disbelief. The power of story telling on stage is timeless.
What are the elements of a piece of work that make you want to bring it alive as a producer?
The core of every project for us is good writing. We particularly love dark comedy. There is nothing more exciting than discovering an unknown writer who has penned a brilliant script.
You champion female talent. Who have been your role models and who would you really like to work with?
Watching Phoebe Waller-Bridge's success has been really inspiring. She has grafted for so many years and fought for what she believes in. I first saw her perform Fleabag at Soho Theatre in 2013 and this year I saw her perform it again at the Wyndham's Theatre in the West End. It is very encouraging to see a female actress in a one-woman show, which she has written and developed for so many years celebrating global success.
In terms of people I would love to work, it would be a dream to be on stage performing a play with some of my favourite actors; Mark Rylance, Denise Gough, Andrew Scott or Juliet Stevenson.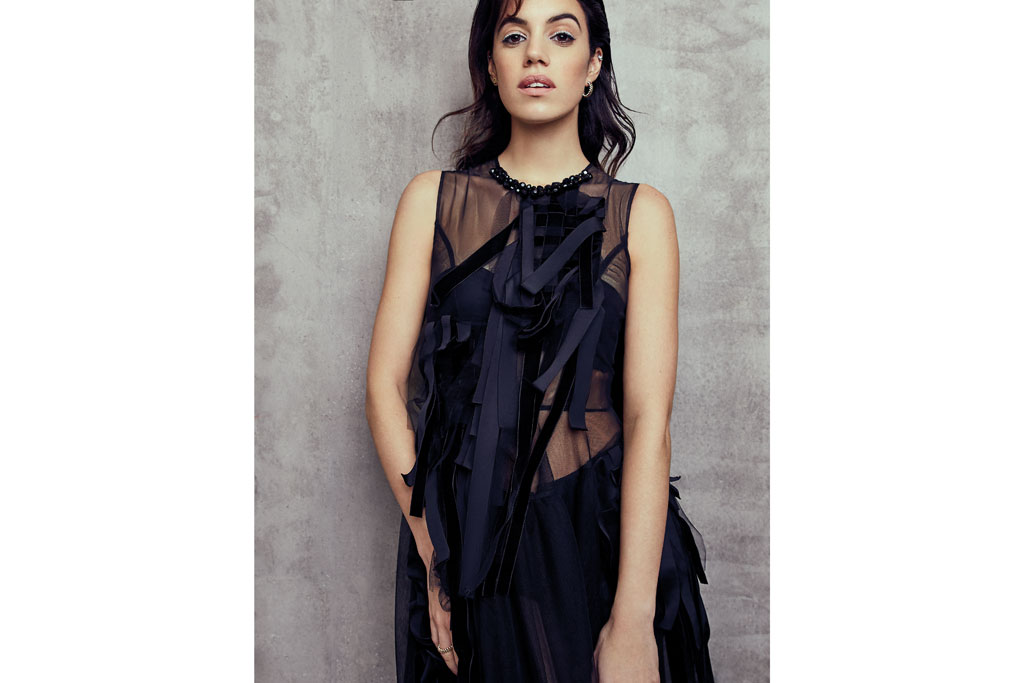 What still needs to change for women to stand equally alongside men in the film/theatre industry?
The imbalance needs to be addressed, which is what we at Platform Presents are drawing awareness to. There are some impressive production companies, like Margot Robbie's LuckyChap and Reese Witherspoon's Hello Sunshine, which are championing female-led stories and giving opportunities to women in all professions within the industry. The more companies we have like that, the faster the gap will narrow.
How should we be supporting the arts?
We need to be supporting new writing and giving space to young talent. We need to broaden our scope of access. NT Live is a brilliant example of a platform that allows people who may not have the opportunity to be a part of the night to experience the theatre on the screens.
Tell us about the role of poetry in your productions?
Poetry was the genesis of our company. I put together a company of 12 actors to perform their best-loved poems to an audience of 200 people and recognised in that moment how powerful poetry is as an art form. It is the shortest form of story-telling and still is so hard hitting.
Belmond then approached us to represent their poetry and literature worldwide alongside ambassadors of other fields for their Good Living Campaign, so Isabella and I will curate an anthology of poems inspired by Belmond's heritage of iconic trains and properties. Alongside this we will host a special poetry workshop at Belmond Grand Hotel Timeo, Sicily in 2020. It will take place on the hotel's literary terrace, where DH Lawrence wrote the novel Lady Chatterley's Lover.
It is brilliant to see a luxury brand like Belmond standing in support of our ethos in championing rising star poets and writers.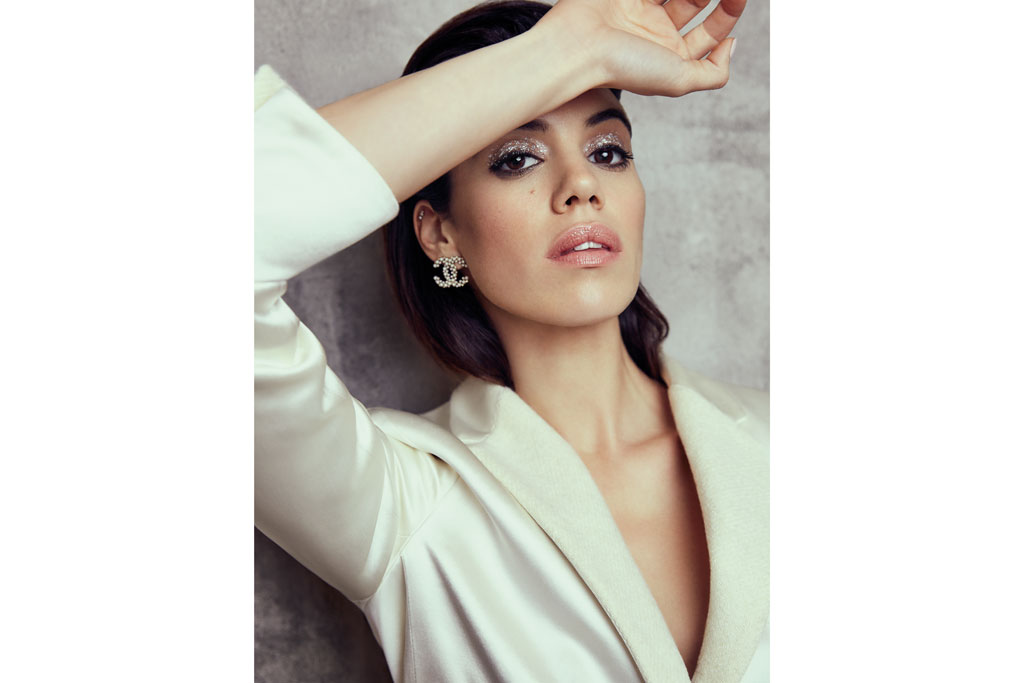 What productions are in the pipeline for you this year?
We are hosting our fourth annual Poetry Gala on Sunday, 9 February 2020 at the Savoy Theatre directed by the wonderful Gemma Arterton in aid of our Platform Presents Playwright's Prize. Isabella and I founded the Poetry Gala to celebrate and highlight great writing through the inspiring medium of poetry, brought to life by stars of the stage and screen. Each year, we curate a selection of poems, traditional and contemporary, and approach actors and poets to perform them on stage for one night only.
Leah Gasson was the winner of our 2019 Playwright's Prize with the first script she had ever written, That Awful Sound. Isabella and I are developing it for stage and screen. Last July we held a reading of it, supported by the Ambassadors Theatre Group, starring Jessie Buckley, Luke Treadaway, Erin Doherty, Aimee Lou Wood, Haydn Gwynne, Pearce Quigley and Karl Queensborough.‪ In October, Leah signed with an agent at Independent Talent.
This path is proof of what happens when we all come together and stand on stage at the Poetry Gala in support of new writing and champion those who might not have been seen or heard before.
What has been your recent TV/theatre/film obsession and why?
Like everyone else, I am obsessed with Succession, not only is the acting fantastically nuanced but their writing staff is made almost entirely of talented British playwrights, like Lucy Prebble, Alice Birch and Platform Presents alumni, Mary Laws.
The first play we produced – which I also acted in at Soho Theatre – was Mary's Blueberry Toast. She is remarkable: whip smart and her writing has a brilliant combination of comedy and darkness. After we premiered her play here in London, she went straight into the Succession writer's room and now is making a television series based on North American Lake Monsters with Hulu. To be able to witness the career path of a great writer is so exciting.
Is London still the exciting, creative place you have always found it?
I love London. It has the some extraordinary British talent, the best theatre and drama schools. I am constantly learning and inspired by what is on offer.
Where will we next be able to see you on stage or screen?
I will be performing a poem in our Poetry Gala in February and I am also starring alongside Noel Clarke in Sky One's television show Bulletproof which is coming out soon.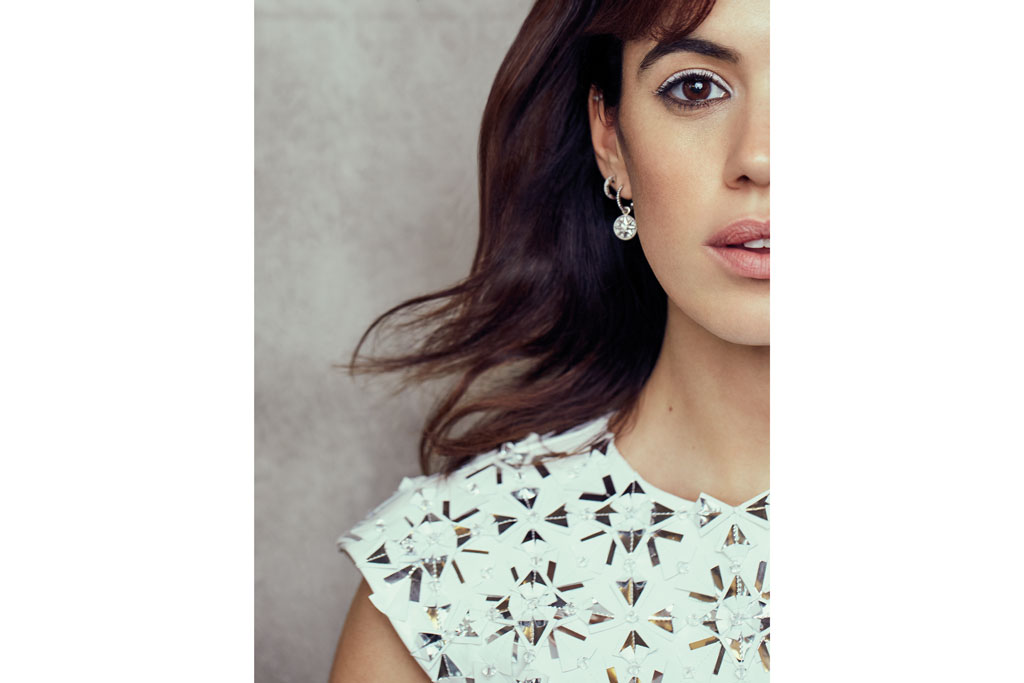 What keeps you up at night?
Ideas that I want to create.
Do you have a brilliant beauty/skincare regime you can share with us?
My skincare routine is quite simple. I always think less is more. I love Barbara Sturm and Aesop products. Diptyque perfume and candles and Teresa Tarmey for facials.
How do you switch off and relax?
I played a very intense role on stage last year, where my character was suffocating in a toxic marriage, which culminated in an outburst of violence. I recognised early on how this role would demand a huge emotional journey. I knew that I would need to train my body in preparation for performing eight shows a week. I started working with a trainer called Lee Mullins at The Workshop Gymnasium, who taught me how important it is to exercise, not only for your mental health and to strengthen your body but also as a way of switching off. Exercise has now become a time where I have an hour to focus on myself and can relax.
To buy tickets for the Platform Presents Poetry Gala on 9 February visit platformpresents.com and atgtickets.com
MORE INTERVIEWS:
Great Scot: Interview with Karen Gillan / Maid of Steel: Interview with Joanne Froggatt
---