I'm trying to get some juicy gossip out of Joanne Froggatt (known as Jo to friends and family), one of the stars of ITV series Downton Abbey. Did Maggie Smith have a booze problem? Do Hugh Bonneville and Elizabeth McGovern really despise each other? Does she actually find Brendan (her on-screen husband) really unattractive? But none is forthcoming. It all sounds too much like happy families on the Downton set. 'We genuinely did all get on so well,' laughs Joanne, 38, mid-hair and makeup for our cover shoot at Heckfield Place, a suitably aristocratic location – though not quite as impressive as Highclere Castle, which plays the Abbey in the blockbuster show.
Bonneville himself confirms this bonhomie when I write to ask about her. 'Jo's character [Anna Bates] is fundamentally kind, which in the wrong hands could come have come across as saccharine, but Jo has a delicious grit about her that added real toughness to the role and which, as writer, Julian Fellowes latched onto as the series developed. Some of her scenes were hard to shoot but she always handled the work with a no-nonsense focus, laced with her impish, self-deprecating wit off-camera.' Joanne smiles and remarks that his appraisal seems fair. 'We used to call Hugh "The Daddy" on set because he was always very caring.' So, no dramas apart from the ones written in the script? It seems not. But fans shouldn't care; what they're really waiting for is Downton Abbey the movie, which comes to the big screen on 13 September and brings the creator and co-writer Julian Fellowes and the cast back together, three years on from when the final series ended.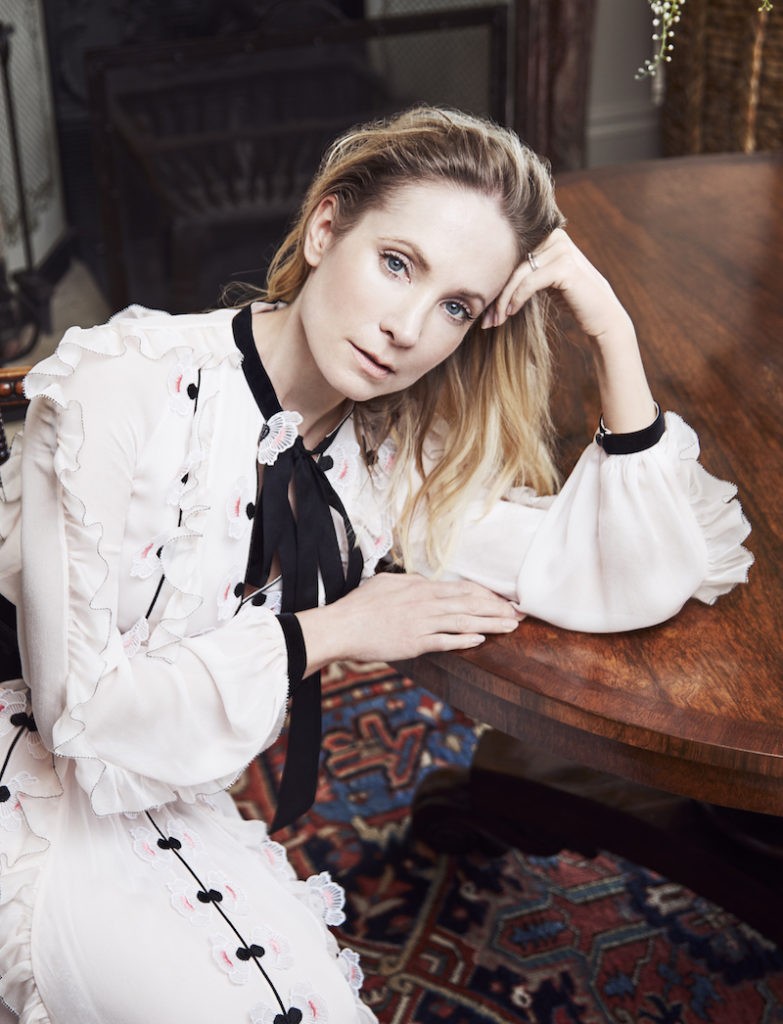 It felt like a more straightforward age when Downton the TV series first aired in 2010, a time when terrestrial television could easily command chart- topping viewing figures (the final episode drew in 6.9m UK viewers) and the rights were sold globally for millions – it's estimated that more than 120m people in 250 territories have watched the series at some point. It seemed the world couldn't get enough of the British aristocracy and their idiosyncratic behaviour: Downton gave the millennials their own version of Upstairs, Downstairs. It aired, however, just months before media behemoth Netflix entered the scene and disrupted traditional broadcasting for good, creating viewing sensations like The Crown and Stranger Things with vast budgets that made Downton's reported £1m per episode seem cheap at the price. 'What Netflix and the others have done is amazing,' says Joanne.'Because of the production values and the quality of the scripts, they can now command the top one per cent of talent.' She wouldn't say no if Netflix came knocking. Nota bene.
But what can we expect from Downton the film? I've read it's a slightly nostalgic look back and I question whether it's really been made for the huge American audience. 'No, I don't think so, but you'll see all your favourite characters,' she confirms, 'and all the little dramas, the backbiting and the humour. It's very much in the ilk of the show but elevated for the big screen. There's a royal visit that lends itself to some great big set scenes.' I wonder vaguely whether Trump's a fan, like Michelle Obama.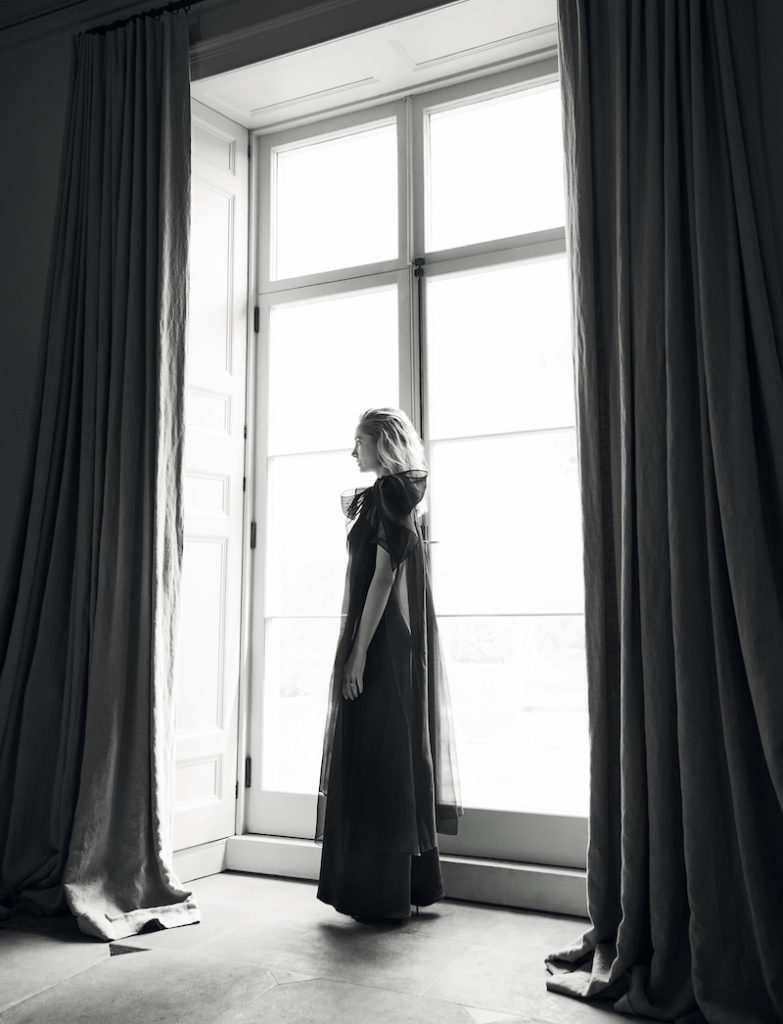 And what about Anna, the kind and loveable maid, who certainly cranked up the dramatic stakes when she was violently sexually assaulted in series four, the role for which Joanne bagged herself a Golden Globe. 'Anna's really here, there and everywhere. She's Lady Mary's right- hand woman and Lady Mary is still in charge of the household. Typically she gets involved in everyone's business and tries to help smooth out the dramas. She's very loyal to the family, so sets up a few characters to fail. There's a lot of humour in it.'
It was the Downton rape that became its most controversial talking point. Horrified fans took to Twitter, aghast that their Sunday night viewing had been so sensationally corrupted. Joanne was far more sanguine, saying she was 'proud' of Downton for tackling the subject. And it's this continued path of playing complicated, interesting and challenging roles – from which Joanne hasn't deviated – that has made her the award-winning and bankable actor she is today. Hugh was right when he said she added 'grit' and 'real toughness' to her roles.
Skip forward to 2018 and one of her proudest roles to date has been playing teacher Laura Nielson, in Jack and Harry Williams' TV drama Liar, the second series of which she's filming at the moment (we've been allowed access to her on a rare day off) and will be screened early next year. Once more, her character has been subject to horrific sexual assault but, unlike Anna, on whose side the audience automatically fell, this series was all about the ambiguity of who was telling the truth – victim or perpetrator – and led viewers on a merry dance of flip-flopping between first believing one and then the other. 'Laura doesn't behave how we expect victims to behave,' explains Joanne about why many couldn't believe the charismatic Andrew Earlham (played by Ioan Gruffudd) could be guilty. 'We generally don't like angry women so therefore the audience doesn't empathise with her, they think he's telling the truth. It really made people think about why they felt he or she was lying and that, just because they preferred the outward character of one to another, it made them more likely to believe them.'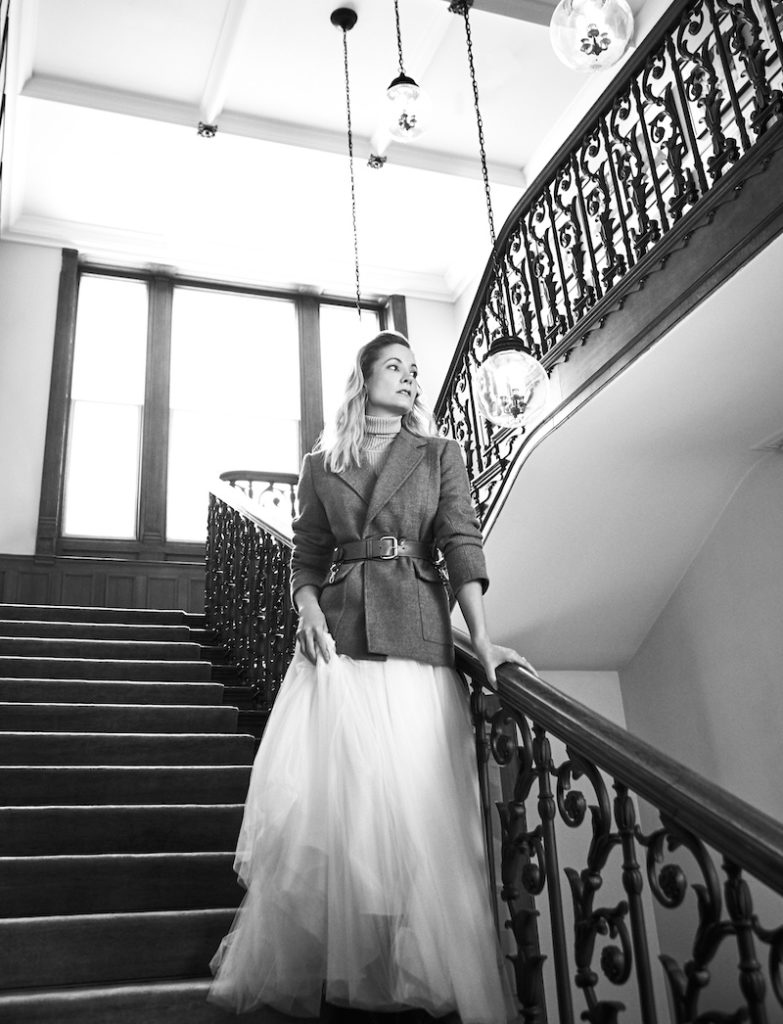 It's a pretty damning indictment of society that we'll back the person who looks and sounds most convincing, but all the more relevant in this #MeToo era (the end of the series aired just when everything came out about Harvey Weinstein).
'With that, the show became even more of its time,' says Joanne. 'When I was doing publicity in the run-up, lots of people were asking how I felt about doing a thriller around this subject matter, whether I thought it was in bad taste. I said no. Why is sexual assault not included in a thriller or police dramas, which are always set around a tragic event like a murder, a disappearance, or a kidnapping? Why is sexual assault not on a par with that?'
Indeed, with more and more women opening up about sexual harassment and violence, Liar seemed to reflect a mirror back at us, forcing us to reassess our reaction. 'I find all those sorts of questions that get thrown up, that aren't morally black and white, really interesting because life's never black and white – it's always shades of grey.'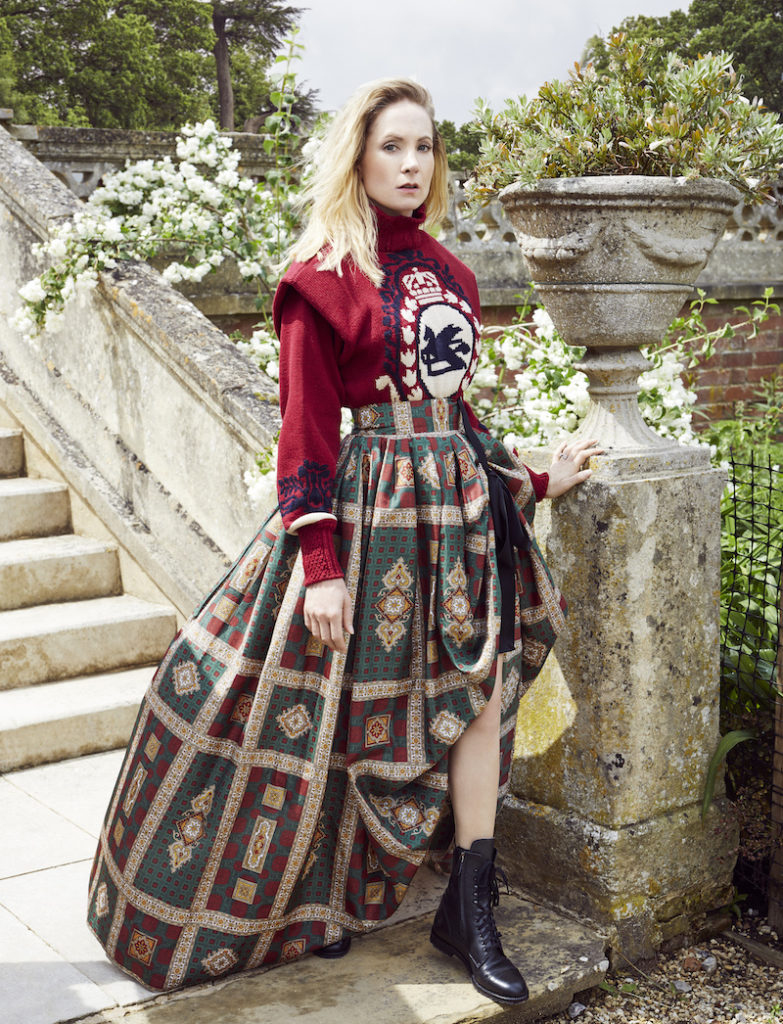 Drawn, then, to morally ambiguous plots and characters, Joanne found herself back on stage, after an eight-year absence, in Nicholas Hytner's 2019 production of Harriet Lane's psychological thriller Alys, Always at the Bridge theatre. 'It was a dream job,' says Joanne, who once again extols the satisfaction of playing a morally dubious character. 'I loved finding this person who starts off so mousy and downtrodden in the beginning and turns into this vixen by the end.'
And with that, Joanne with her sunshine smile, her petite frame and steely gaze, is make-up perfect and ready to go out and meet the Duke of Wellington's grey horse (borrowed for our shoot). Nothing, it seems, will faze this talented, tenacious Yorkshire girl who's doing womankind – and British TV and film-making – a great service.
Downton Abbey airs on 13 September in UK cinemas, 20 September in the US. The second series of Liar starts on ITV in early 2020.
Bollywood Brit: Catching Up with Amy Jackson / Interview with our April Cover Star: Carice Van Houten
---