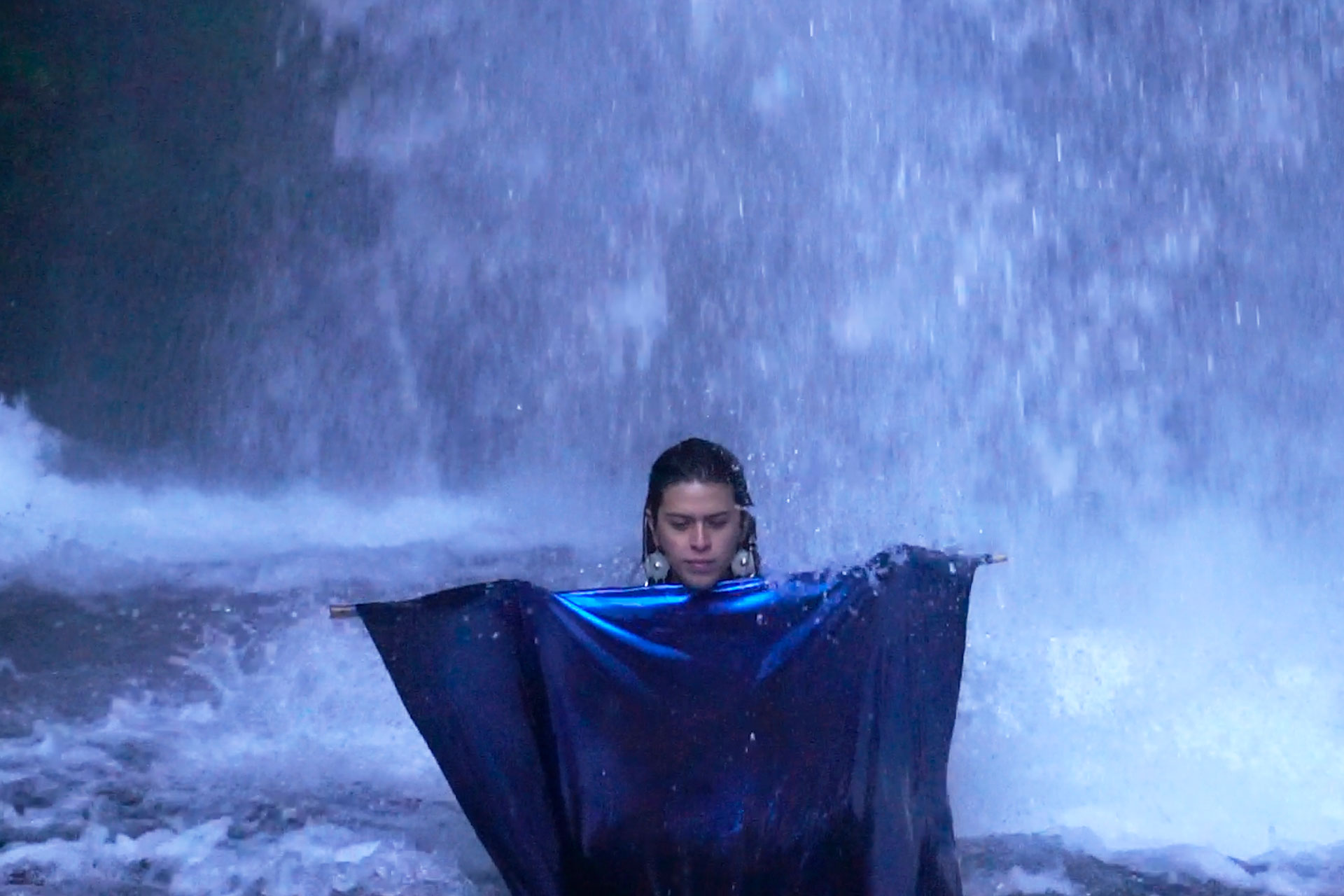 A Two-Day London Festival Will Explore Transformation and Queerness
---
Serpentine's upcoming event spotlights different perspectives on climate change
Launched earlier this summer, Serpentine's Back to Earth project is a long-term programme addressing the climate crisis, exploring initiatives that work as catalysts for change. As part of this, the gallery is running a two-day event dedicated to transformation, queerness, the natural and the unnatural, looking at decolonial, indigenous and submerged perspectives.
Taking place from 16 – 17 July at West End venue Stone Nest, Queer Earth and Liquid Matters will bring together artists, filmmakers, sound and architecture practitioners to look into declonial and queer ecologies. The aim is to highlight different experiences of the climate emergency, spotlighting in particular queer and trans indigenous embodiment in the Global South and around the world, with a focus on land and water struggles. 
Curated by Jack Halberstam, Macarena Gómez-Barris and Kostas Stasinopoulos, the programme will feature talks, performances, film and more. Highlights include a presentation from Macarena Gómez-Barris on decolonising modes of thinking through queer South/South Indigenous relations. Juan Fransciso Salazar, meanwhile, will showcase Nightfall on Gaia, a speculative documentary that depicts the lives and visions of human communities living transiently in the Antarctic Peninsula. 
And in a newly commissioned piece, Seba Calfuqueo will use the power of water's fluidity as a means to explore the body, gender and sexuality, as well as the relationship between water and life, forests and ecosystems. 
Other participants include Xavi Aguirre, Seba Calfuqueo, Adham Faramawy, Ash Fure, Ashley Joiner, Jacob V Joyce and Rudy Loewe, Jack Halberstam, Victoria Hunt, Bhanu Kapil, Juan Francisco Salazar, P. Staff, Bones Tan Jones, and multidisciplinary dance theatre company Wringing Metamorphosis.
Kostas Stasinopoulos, Associate Curator of Live Programmes at Serpentine, said: 'The programme is dedicated to connecting and relating to each other, and explores ways of being that have often been overshadowed in Western environmental discourse. It brings together different voices and experiences of the climate emergency from around the world, in the hope of creating more connections in the present and inspiring new ways of coming together in the future.'
Queen Earth and Liquid Matters will expand on Serpentine's exploration into queer ecology which began in 2021 with Queer Currents, a podcast launched to look at the connections between queer theory, environmental activism, and climate justice. Podcast hosts Sin Wai Kin and Kostas Stasinopoulos asked the question 'where does wildness live?', looking at themes of desire, pleasure and queer resistance.
Image: Seba Calfuqueo, Tray Tray Ko, video, 6'13, 2022, film still, photo by: Sebastian Melo.
Visit serpentinegalleries.org for more information
READ MORE:
6 Artists Tackling Climate Change / Queer Art Exhibitions To Check Out This Summer