Throw on your white protective suit and head to the terrace in Devonshire Square for an interlude of colourful chaos during 26 February to 10 March.
There's no boring work day that can't be fixed with 30 minutes of paint pelting friends, family and colleagues. Step into the madness of House of Holi, and after the exertion, replenish with Holi inspired cocktails, light bites or a five course feast cooked by Vivek Singh.
Cinnamon Kitchen Just Opened a Two-Week Holi Party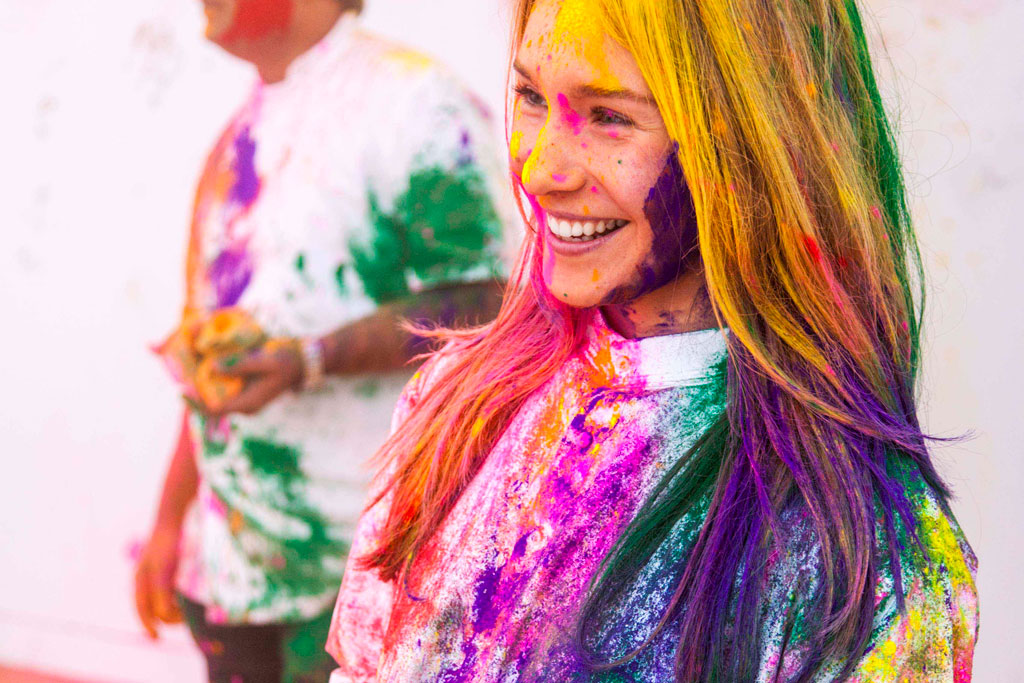 Holi officially falls on 1 March, signifying spring's arrival and winter's close. The iconic paint fighting of the holiday allows those celebrating to forgive and forget– to celebrate love and friendship.
Make an evening of it! For £35 per person, you can enjoy a paint fight followed by a five course feast. Expect dishes such as:
Golguppa (v) (g) tangy potato in semolina shell, yoghurt and tamarind
Chicken Papdi Chaat (g) tandoori chicken chaat on wheat crisp with coriander chutney
Lamb Shammi Kebab tender ground lamb kebab with smoked paprika raita
Carrot & Ginger Meetha (g) carrot & ginger toffee pudding, caramel sauce
Hot Gulab Jamun (g) caramelised milk dumpling
Your Weirdest Spa Experience Awaits at Galeria Melissa
Individual sessions in the Holi paint pod cost £12 per person, or there are packages available that include Holi snacks and a signature Holi cocktail (or mocktail). The whole pod can be hired for groups of up to 30 for £400, which will include arrival drinks and snacks. Tickets bookable at Design My Night.
Cinnamon Kitchen, 9 Devonshire Square, London, EC2M 4YL; Holi Sessions last 30 minutes; sessions run 2 – 2.30pm, then every hour until 7 – 7.30pm on weekdays and 12pm – 12.30pm, then every hour until 7pm – 7.30pm on weekends.
What's on this week in the town? And in the country? Check out our culture diaries before you fill in yours. 
---