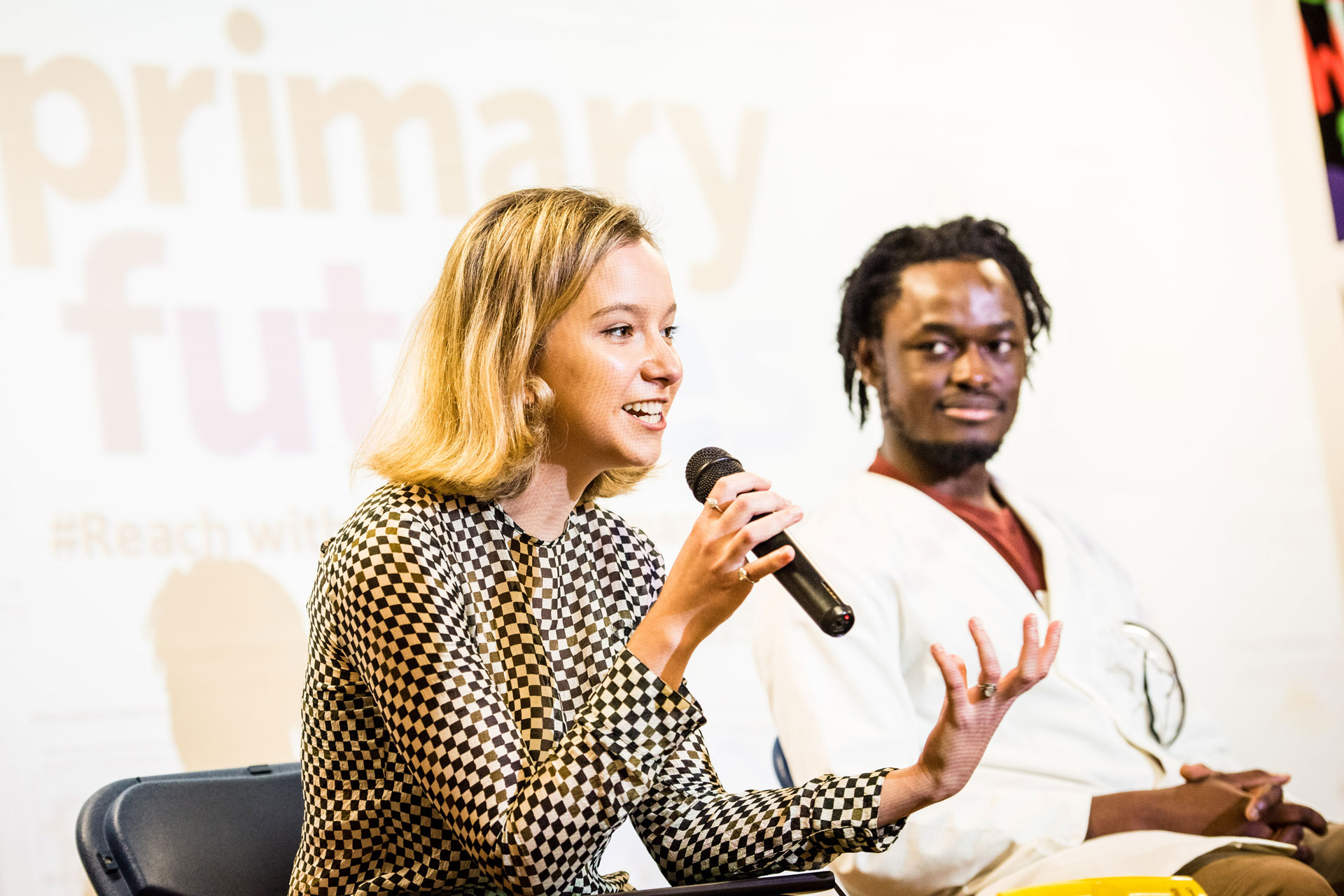 Clover Hogan: We Can Turn Eco-Anxiety into Action
---
"For every story of heartbreak, there's an incredible story of someone on the frontline"
Do you ever feel completely overwhelmed by the climate crisis? The Forbes 30 under 30 activist Clover Hogan shares how we can channel eco-anxiety into action.
Ever swiped away from news of rising seawater levels? Maybe you've bought a book about climate change, but you can't stomach actually starting it. Apathy, stress, and sadness are actually natural human responses to climate crisis overwhelm. And it's just one part of these knotted feelings we're beginning to call 'eco-anxiety'.
But what does it actually mean? "It relates to feelings of grief, stress, anger, frustration, in response to inaction in the face of the climate crisis", Clover Hogan, the founder of Force of Nature, and researcher on eco-anxiety tells C&TH over the phone.
Growing up in tropical North Queensland in Australia, Hogan lived cheek by jowl with nature: fishing frogs from the toilet and dodging snakes that hung from the ceiling. But it was when she was 11 years old she watched Al Gore's An Inconvenient Truth which led to her feeling "viscerally exposed to how much natural world is under threat."
These issues are plastered in her consciousness like "ugly wallpaper", as she describes. But instead dwelling in a fog of inaction: it's motivated her life's work.
Her viral TED talk, What to do when climate change feels unstoppable, currently watched over 1.3million times, charts how we can channel our eco-anxiety into positive action. She's also a director and host of Force of Nature, a podcast that explores the intersection of youth mental health and the climate crisis.
These conversations are now more important than ever. Feelings of eco-anxiety, especially with younger generations, are on the rise. Nearly 60% of young people between 16 and 25 say they feel worried or extremely worried about climate change. The global survey also said that over half of them (56%) think humanity is doomed.
Although eco-anxiety can be overwhelming at times, Hogan says we shouldn't hide away from these feelings. "The first thing is to really create space for them, and then talk about them. We need to ask ourselves, how can I use this as a compass to act on the issues I care about."
Dystopian and disparaging headlines, Hogan adds, isn't helping. "Media outlets are stuck sounding the alarm. But for every story of heartbreak, there's an incredible story of someone on the frontline that never makes the front page."
View this post on Instagram
Hogan's research has given her a radically empathetic approach to bring people on side. "Business leaders feel so powerless because they are shackled to the status quo, and because they've been told their whole lives to do business in a certain way, and if they do anything different, they risk their livelihoods."
It's not about outmoded ideas of heroes and villains; it's about having open conversations with the people close to you. "Whenever we are in a big boardroom with a bunch of big companies, when we ask them why are you having this conversation with us? It's never because of a headline or an IPCC report, it's always because their kid has come home to them at the end of the day saying, Mum, Dad, what are you doing about climate change."
SEE MORE
Green Heroes: John Kahekwa, Founder of the Pole Pole Foundation / What to Fight Climate Change? Here's How