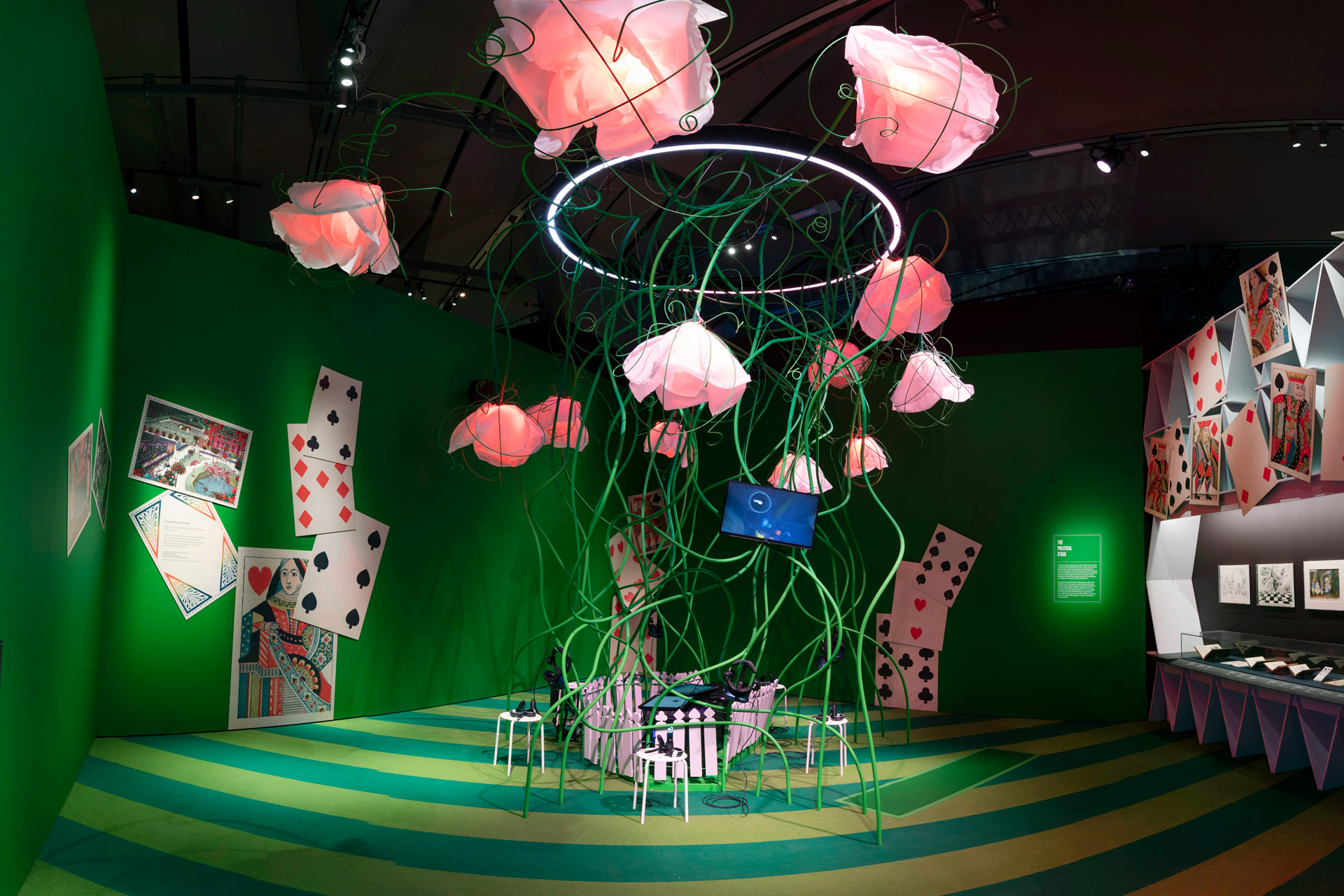 Alice: Curiouser and Curiouser Opens This Weekend: Here's What To Look Forward To
---
Plus, 10 adorable Alice-inspired pieces you'll want to make your own
After a long, highly anticipated wait (no thanks to lockdown), the V&A Museum's epic Alice in Wonderland-dedicated retrospective, Alice: Curiouser and Curiouser, is finally ready to welcome visitors into a fantastical world of wonder and curiosity…
The Must-See Fashion Exhibitions of 2021
'Alice encourages us all to question, to learn, to explore, and to dream – discovering why she's an endless source of inspiration for some of the world's most creative minds has been an extraordinary adventure,' says Senior Curator of Theatre and Performance at the V&A, Kate Bailey. The landmark retrospective is set to be 'one of the most ambitious exhibitions ever staged by the V&A', as stated by the museum, even delving into virtual reality where guests can delight in an outlandish game of croquet in VR.
Just as whimsical as the original book by Lewis Carroll (published in 1865), the exhibition – designed by award-winning British theatre designer Tom Piper – promises to enchant and excite through five captivating 'worlds', exploring everything from Alice-inspired fashion to music, film and art. Discover Carroll's original handwritten manuscript, surrealist photography from Tim Walker and Vivienne Westwood's Alice-esque Gold Label ensemble for the Spring/Summer 2015 collection. All this and more awaits – are you ready to fall down the rabbit hole?
For those who can't wait for the exhibition, or better yet, want to take a piece of wonderland home, see our Alice-inspired gallery below, featuring exhibition memorabilia, adorable chinaware, jewellery and more.
Featured image: Alice Curiouser and Curiouser, May 2021, Installation Image (c) Victoria and Albert Museum, London
Alice: Curiouser and Curiouser opens at The V&A on 22 May 2021; visit vam.ac.uk to book.