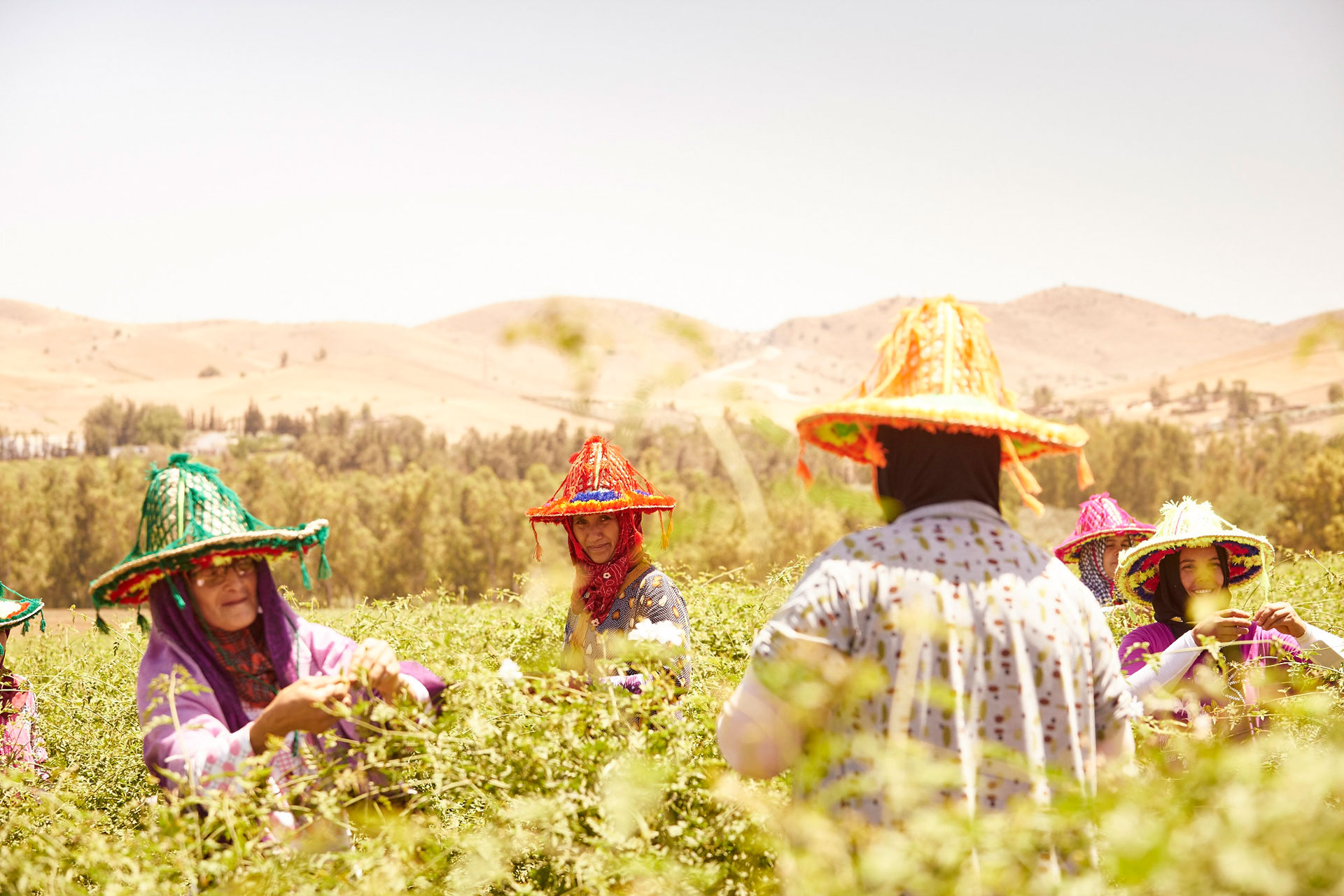 Green Heroes: Amy Christiansen, Founder of Sana Jardin
Empowering low-income Moroccan women with a circular economy business model
This week's green hero is Amy Christiansen, founder of Sana Jardin, a conscious luxury fragrance house.
When was your green lightbulb moment?
I've always been motivated to help others which is why I became a direct practice social worker assisting struggling families and individuals in Chicago. I quickly realised that I could make a bigger impact helping these groups on an institutional level by enabling them access to jobs, education and financial opportunity, so I began working for non-profit foundations that were delivering these services to underserved populations. I then realised I wanted to take social impact a step further, and believed the next integration of social change was through commerce and entrepreneurship and not traditional charity. I pivoted once again to empower low-income communities through business and not philanthropy and so, Sana Jardin was created.
What green business practices are you most proud of?
Sana Jardin has created a cooperative for low-income Moroccan women based on a unique circular economy business model that aims to empower female flower harvesters via flower recycling. Sana Jardin teaches the rural flower harvesters how to upcycle the by-product from perfume production and convert it into their own line of businesses – enabling the women to become micro- entrepreneurs. With Sana Jardin's supplementary business training, the women create and sell their own range of candles and orange blossom water of which they retain 100% of the profits. This alternative business model enables the women in the cooperative to recycle commercial waste to give them a year-round income and, in turn, works towards three of the United Nations Sustainable Development Goals.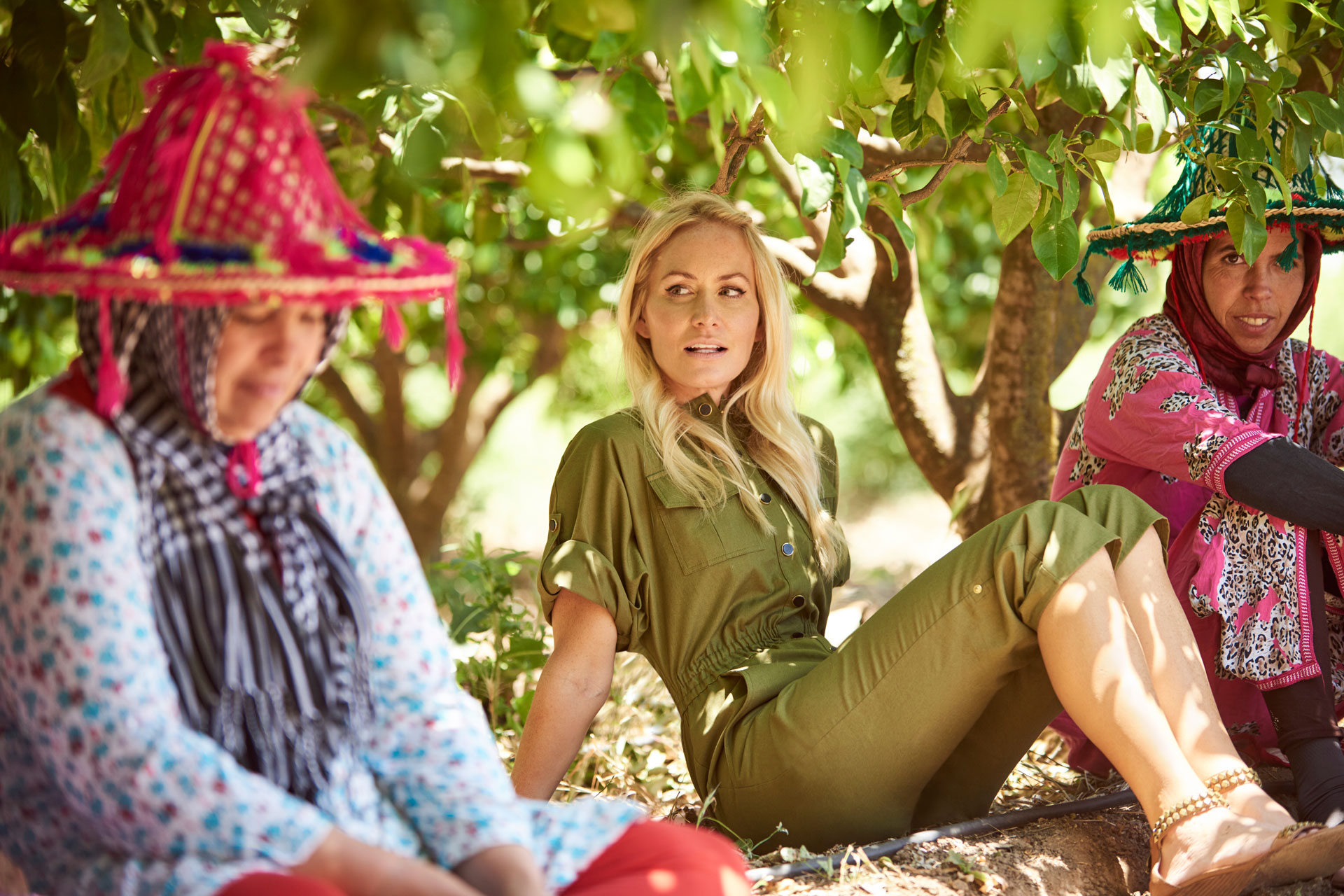 What makes you feel positive about a sustainable future?
Over the last few years there has been a huge shift in the way brands look at their supply chain and social impact and COVID has rapidly accelerated a shift towards more eco-friendly packaging, products and transparency. I also notice that consumers are looking more closely at the people involved in a brand supply chain and making sure it has humanitarian values incorporated into the ethos.
And what are the facts that make you fearful?
I worry about chemicals in our environment that are changing male and female hormones in children. Perinatal conditions, which can be influenced by environmental conditions, cause 20 percent of deaths worldwide in children under age five. Children under five breathe more air, drink more water, and eat more food per unit of body weight than adults do, so they may experience higher rates of exposure to pathogens and pollutants (United Nations Environment Programme (UNEP) et al., Children in the New Millennium (New York: UNEP, 2002).
Who is your own green hero?
There are so many to choose from! I admire greatly Jeanne de Kroon, the founder of a clothing company called Zazi Vintage. They built their brand by working with women's artisanal communities worldwide in a responsible and ethical way. I have a soft spot for using business to create micro entrepreneurs out of waste and her creations are gorgeous. She lives in a very natural way, from her heart, on a houseboat in Amsterdam and inspires me to be the most authentic version of myself.
Your favourite product – and tell us why we can feel good about buying it?
I love all of them of course, but my current favourite is Revolution de la Fleur. It's tropical, feminine, vegan and jaw-droppingly sexy. At Sana Jardin, female empowerment is at the heart of everything we do. We created this scent as an homage to the women's marches in 2017. I think it's important to illustrate that when women use their natural tendencies to connect, and collaborate, we can activate as a group and change the world.
In addition, our fragrance bottles were created by world famous designer Pierre Dinand and contain 30% recycled glass (one of the highest percentages in the industry). Our boxes are made of 100% paper and are fully recyclable. From the non-toxic inks used on our labels, to the 100% biodegradable foam chips used in shipping goods, we have considered every element and its impact on the environment and consistently endeavour to make positive changes.
Can producing anything new really be called sustainable?
I think so. Something can be produced with the intention of using it multiple times or it can be produced in a sustainable way. We are currently working to produce caps that are bioplastic made from upcycled waste. I also believe that sustainable should include the human element so, to me, businesses that enable people in the supply chain to thrive is about the sustainability of humanity.
Where do your source your materials?
We partner with IFF (International Flavours & Fragrances, Inc) to source the ingredients in our fragrances. IFF works with local producers around the world, to provide perfumers with pure, natural, transparent, sustainable ingredients. The company has a strict ethos of complete transparency and is committed to environmental management and sustainable development. Each of our scents have been purposely handcrafted to be vegan and free of BHT, parabens, phthalates, formaldehydes, polycyclic musks, artificial colourants, animal derived materials and palms oils or any of its derivatives.
Name three other of your favourite brands who are doing the right thing and why you like them?
Malaika Linens – I am passionate about upcycling and job creation, so I love them because not only are they gorgeous and perfect for at-home dining, they also have a school that trains low-income Egyptian women to embroider so you are supporting their economic independence when you buy their linens. I
Another Tomorrow – the designs are chic and they are B Corp certified which, to me, is the future of business.
Ace of Air – a ground-breaking cosmetics brand founded by my friend, Petra Nemcova that enables consumers to recycle the packaging through their circular economy model.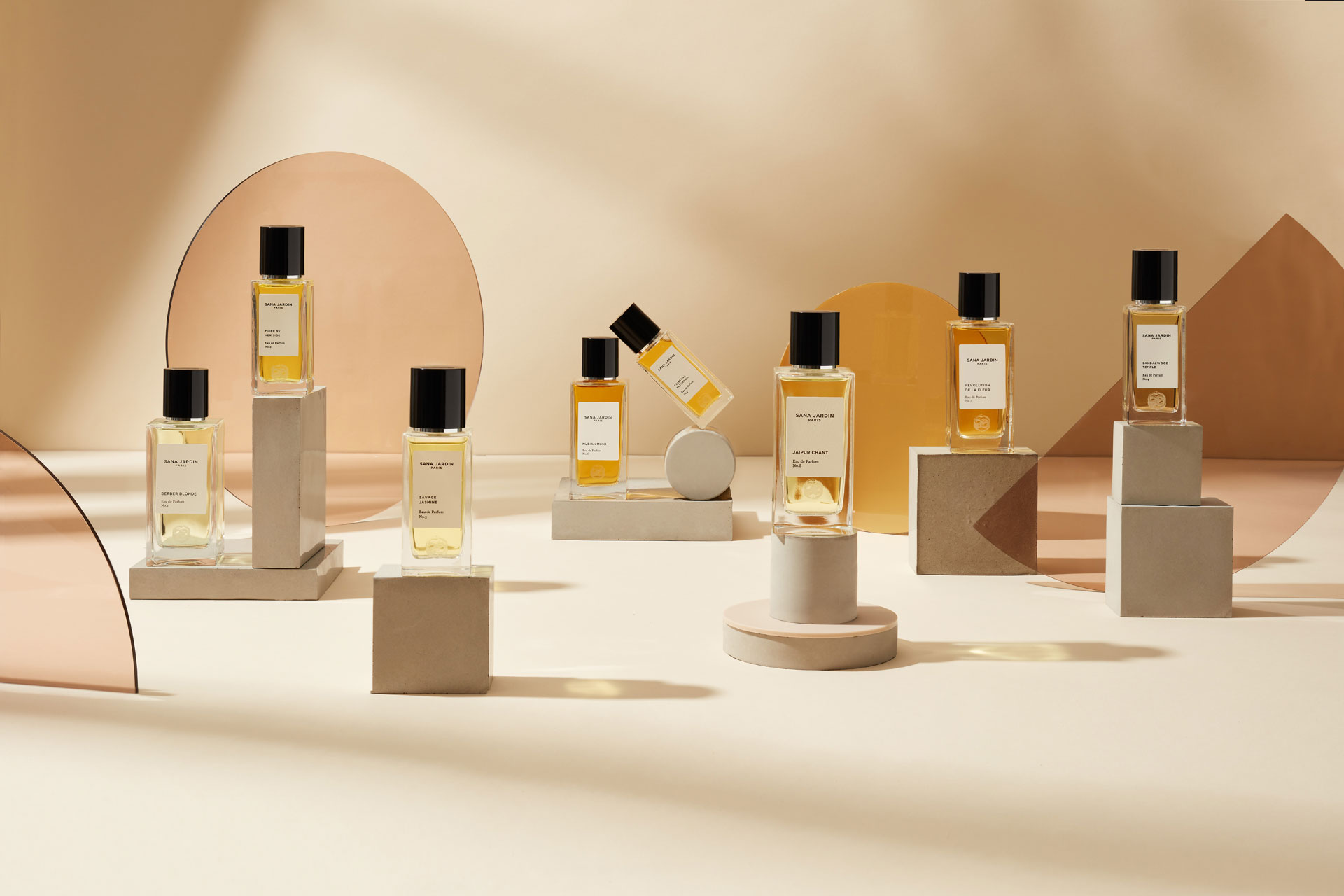 Should we be green shaming the brands/companies who are doing nothing to change their ways?
I don't believe in brand shaming, that is not my style. The path to sustainability is an exercise in evolution and in just the three years we have been in business we have made multiple upgrades to become more sustainable. Many brands are implementing best practice as quickly as they can, and I prefer to focus on the positive. In my ideal world, there would be international regulations and accreditations so that there is one uniform set of criteria brands need to meet to be deemed 'sustainable'.
What are the biggest challenges in running a sustainable business?
Minimum order quantities. They are many eco-friendly options that are available for very large orders but as a small brand it is hard to meet those quantities, so we are left with limited choices about the materials we use. Sana Jardin is constantly looking at ways to improve our business practices. We recently re-formulated our products, so all our fragrances and candles are now vegan. We aim to be sustainable in every area of the brand, from packaging and ingredients to social impact.
What advice can you give to other businesses who are wanting to do better?
Try to remember that a brand can be of service – that should be the overarching goal. My advice is to look at your supply chain and see how you can help the humans in it. Be creative and evaluate how you can extract value from it and give it back to the workers at the base of the supply chain giving dignified work, upcycling waste, training people who are not skilled, aligning with charities that are compatible with your values,
Will you sign up to going carbon neutral (or even negative) by 2050?
Our carbon footprint is something that we are in the process of assessing properly though we would endeavour to be carbon negative by 2050. Carbon footprint is becoming a bigger and bigger consideration in the partners we choose from sourcing of ingredients and packaging all the way to delivery of our products to our customers.
Three things we should all, as individuals, be doing to help in the climate change fight?
I think one of the most important things an individual can do is vote for change with their wallet when purchasing something, try to support companies that are actively working in an eco-friendly or humanitarian way. Consumers also need to think of the journey a product has been on if they're considering buying it.
Read more about Sana Jardin's sustainability activities and initiatives here.     
MORE GREEN HEROES:
Kyle Grant, Founder of Oxwash / Cameron Saul of Bottletop