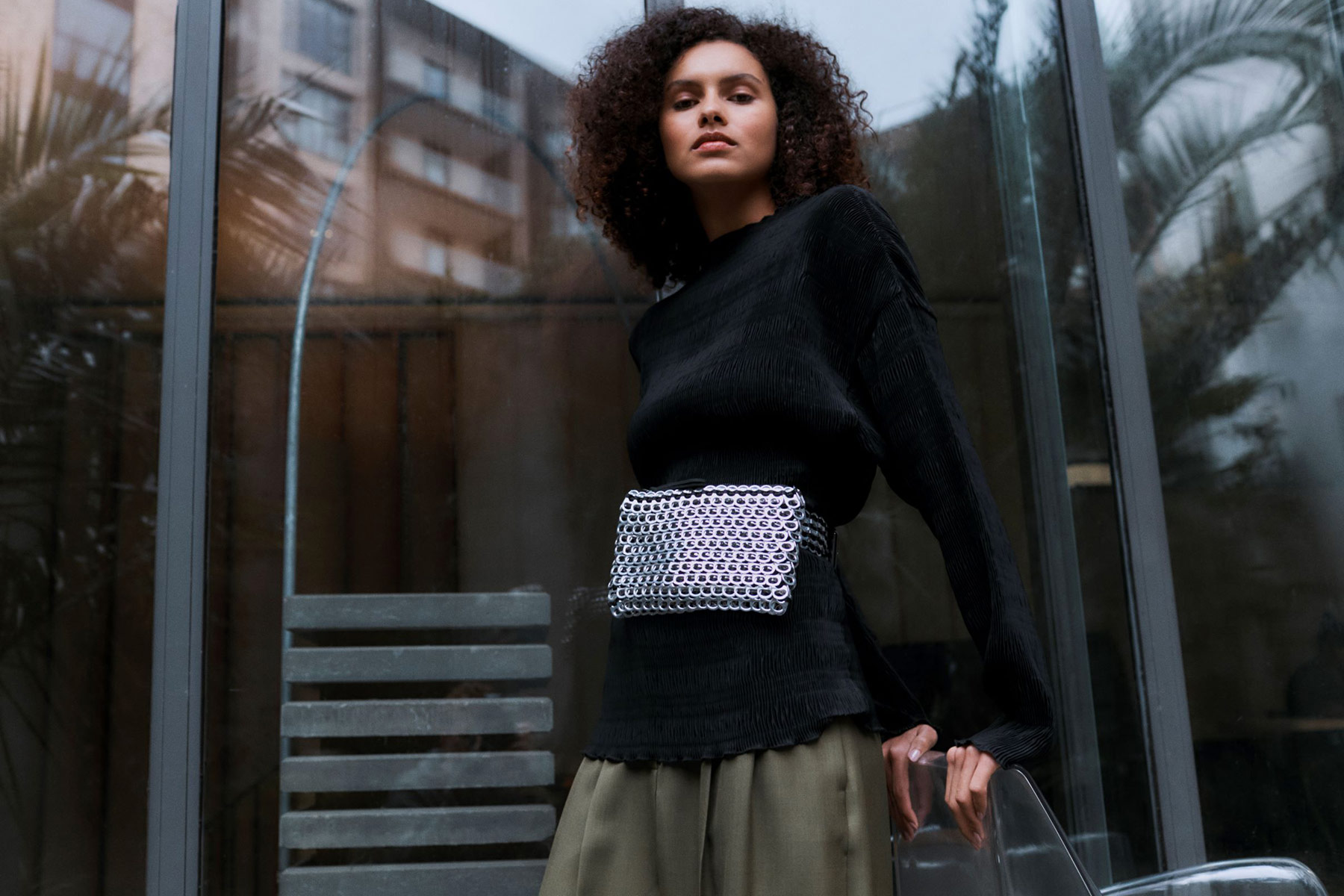 Green Heroes: Cameron Saul Of BOTTLETOP
---
'Everyone can, and must, make change'
BOTTLETOP is a British luxury sustainable fashion brand with a mission to empower people and planet through sustainable design and creative culture. Here its founder Cameron Saul shares his story.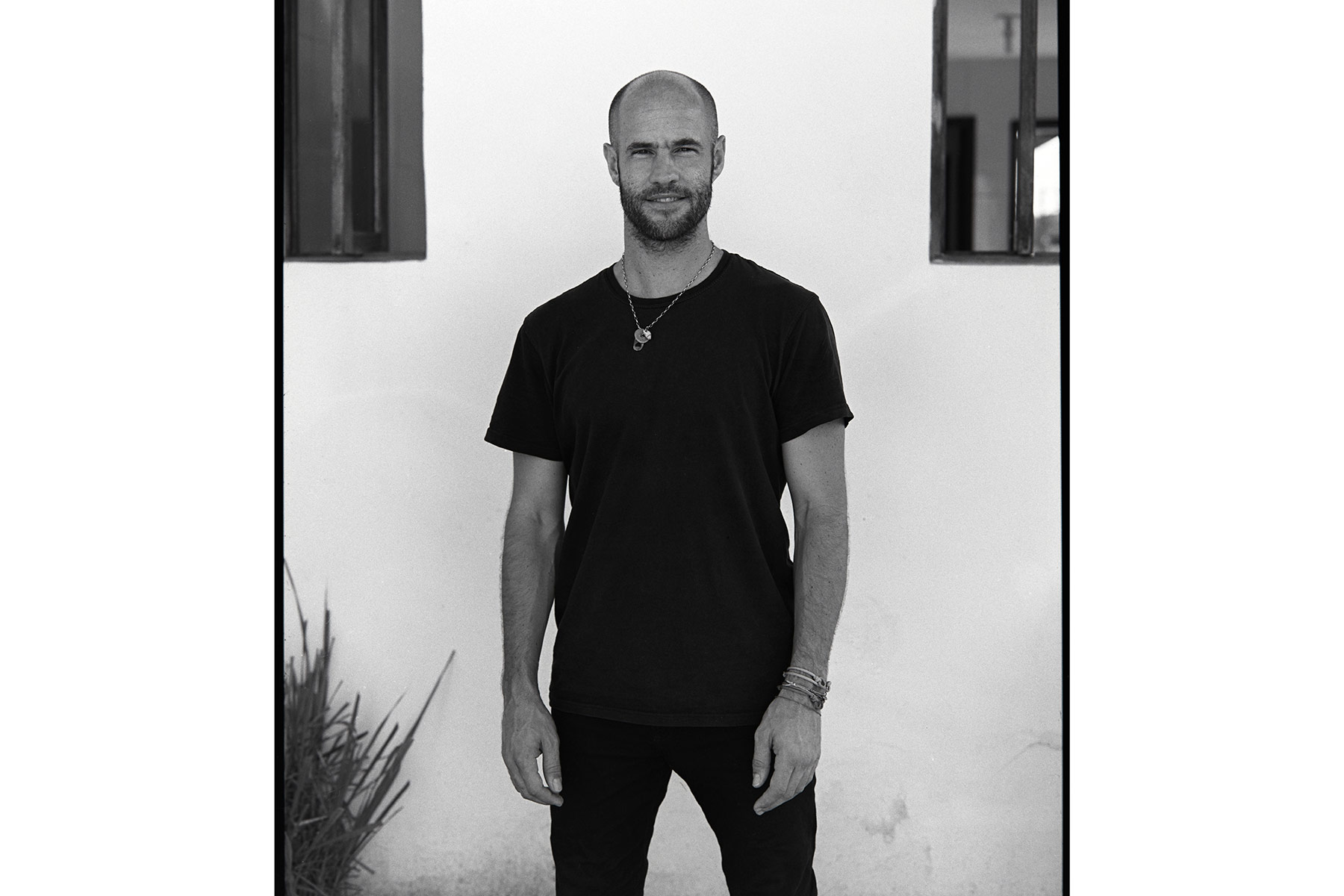 When was your green lightbulb moment?
As a child I watched my parents use their business (luxury fashion brand Mulberry) to raise funds for many different charitable projects that were close to their hearts. That's when I learned about the role that business can play in having a positive impact. I volunteered to teach health education in Uganda for nine months when I was 19 and was inspired by the young people that I worked with and the transformational impact education can have. Especially in relation to the importance of life skills and sharing critical health information with vulnerable people in creative, empowering ways.
What green business practices are you most proud of?
I'm most proud of our work bringing traditional Brazillian, Nepalese and Kenyan artisan techniques to the attention of the world. In doing so we empower vulnerable local people, preserving heritage craft techniques and raising funds to support local impact projects to deepen our holistic impact with the communities that we support.
What makes you feel positive about a sustainable future?
The fact that people as consumers are still ultimately responsible for choosing the future that we shape together. The rising consciousness around the critical issues that we face as a human race can be solved through our collective will power and new technologies if we work together.
And what are the facts that make you fearful?
The lack of education and awareness around these critical issues is both worrying and dangerous. With greater awareness comes a responsibility to act but if people aren't aware they can continue to live in ways that are harmful to one another and our planet without realiaing.
Who is your own green hero?
One of my green heroines is Christiana Figueres, the former Executive Secretary of the UN Framework Convention on Climate Change (UNFCCC) who was responsible for the 2015 Paris Agreement.
Your favourite product – and tell us why we can feel good about buying it?
We launched our new #TOGETHERBAND Editions for Peace bracelet last year and it is something I wear every day. #TOGETHERBAND is a nonprofit campaign powered by BOTTLETOP, aiming to engage the world in the Sustainable Development Goals through creativity and culture and support their delivery.
The bracelet is made from Parley Ocean Plastic and Humanium metal from decommissioned illegal firearms and they are handmade by women working as artisans who have been rescued from human trafficking. We aim to deliver impact at multiple levels through our product creation process. The bands are available in gold, rose gold and platinum with proceeds supporting our impact partners on the delivery of the 17 SDGs (Sustainable Development Goals), which range from 'No Poverty' and 'Climate Action' to 'Quality Education' and 'Gender Equality'.
Can producing anything new really be called sustainable?
We live in a world where as humans we like to own and consume products. Our mission therefore is to enable people to do so in a way that minimises any negative environmental impacts and amplify our positive social impacts.
We design from a circular mindset; using recycled materials for the majority of our designs and we source the most sustainable options where that isn't possible. Often we are involved in the research and development of new materials and processes at an early stage, helping them to be trialled and then adopted by the wider industry.
One of our founding philosophies at BOTTLETOP is to create beautiful sustainably made design in a way that also supports the creation of skills and livelihoods for artisans in challenging parts of the world. Beyond this we set out to raise awareness of key sustainability issues with our global customer base so they are living more sustainably throughout their lives.
Where do you source your materials?
We always set out to source our materials as locally as possible to our production and we carbon offset our supply chain.
Name three other of your favourite brands who are doing the right thing and why you like them?
Pangaia – I am inspired by their creativity and material innovations.
Patagonia – they have been pioneering and consistent in their approach as a brand in terms of the natural environment since day one.
Raeburn – Christopher Raeburn has always married a beautiful contemporary aesthetic with innovative use of recycled materials and sustainable sourcing.
Should we be green shaming the brands/companies who are doing nothing to change their ways?
If brands are doing nothing to improve or transform their social and environmental impact they will soon be out of business.
What are the biggest challenges in running a sustainable business?
The biggest challenges are the ones we set ourselves as a 'slow fashion' brand in terms of committing to develop sustainable products in highly challenging parts of the world where there is little or no existing production base. We do this to support vulnerable local communities with skills and livelihoods but in doing so it creates huge challenges and means that it can take much longer for us to develop product. Fashion brands typically 'come and go' depending on where is most affordable for them to develop their products but that can seriously damage communities. We set out to deliver long term impact.
What advice can you give to other businesses who are wanting to do better?
Everyone can, and must, make change. Business is our greatest turnkey for positive impact and we all have to take responsibility. The most important thing is to get started and to make sure that everyone is on board with it if you are going to make real progress.
Will you sign up to going carbon neutral (or even negative) by 2050?
As an organisation BOTTLETOP and our #TOGETHERBAND campaign is now carbon negative. We're also likely to provide our customers with the opportunity to make contributions directly to programmes for carbon reduction and carbon capture.
Three things we should all, as individuals, be doing to help in the climate change fight?
To quote one of our incredible #TOGETHERBAND Experts for Goal 13: Climate Action, the Former President of Ireland and Chair of the Elders, Mary Robinson:
Make a personal change. Look at how you are living and decide what you can do to reduce your personal impact on the environment – it could be recycling more, not wasting as much or changing your eating habits.
Reach out to those who have more responsibility! Put pressure on governments at all levels; both national and local.
Let's imagine the better future that we all want to see today.
Read about BOTTLETOP's sustainable business practices here and follow them at @bottletopofficial to learn more about how they support their artisans and how their bags are made.
DISCOVER MORE:
Green Heroes – Hugo Empson of Generous Ape / Green Heroes – Zak Johnson of Naeco