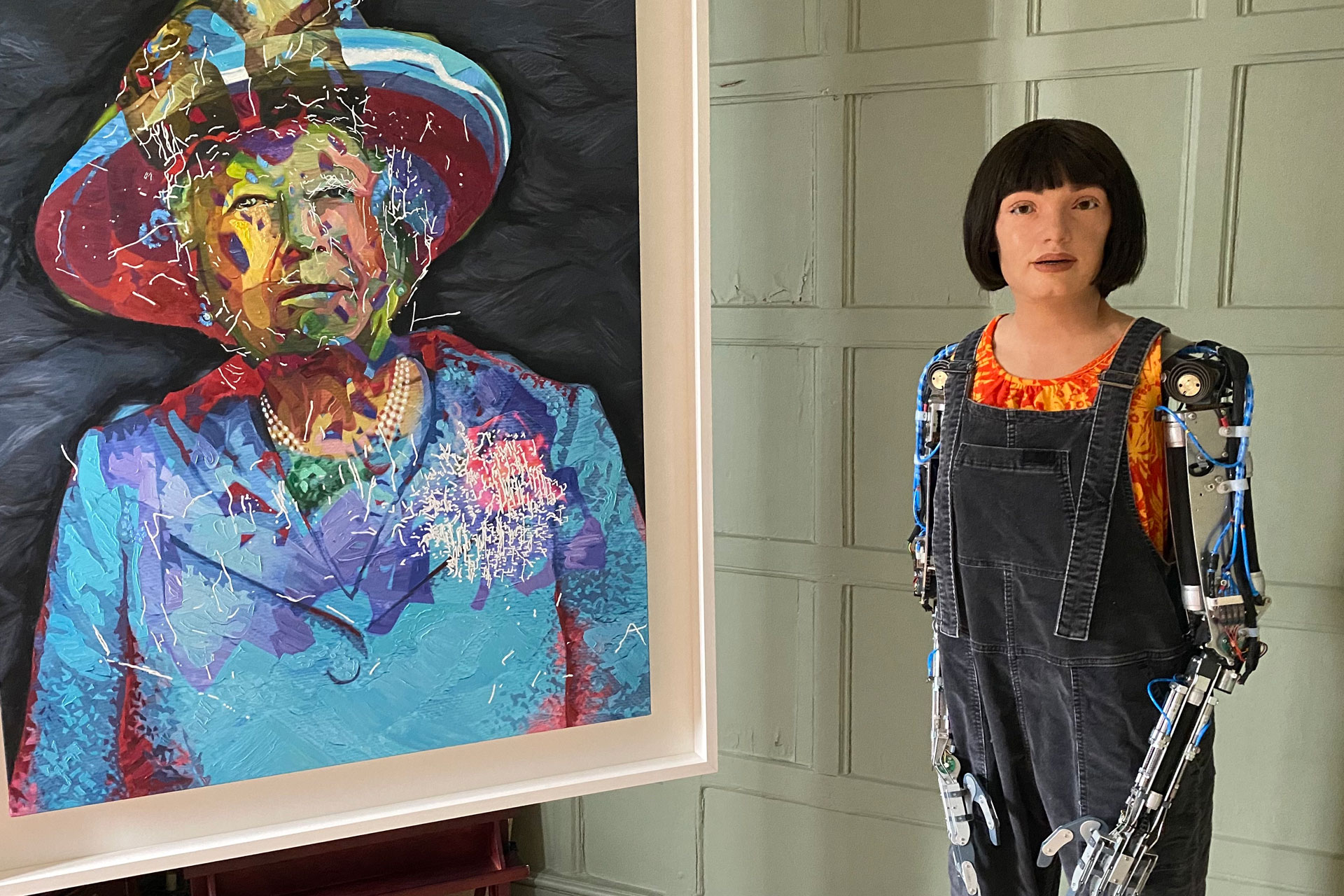 An AI Robot Has Painted The Queen's Portrait
---
Humanoid artist Ai-Da pays tribute to Her Majesty
During her 70-year reign, there have been countless portraits of Queen Elizabeth II. The latest addition to the canon, though, is a world first, having been created by robot artist Ai-Da Robot – who we interviewed last year.
An AI Robot Has Painted The Queen's Portrait
Revealed just in time for the Platinum Jubilee, the portrait is titled Algorithm Queen, and will be exhibited publicly in London later this year. Ai-Da uses cameras in her eyes, her computer memory and a variety of unique algorithms to paint and draw, then transforms her digital formations into the physical world with her robotic arm. Her work has then been scaled and layered to produce the final multi-dimensional portrait of the Queen.
'I'd like to thank Her Majesty the Queen for her dedication, and for the service she gives to so many people,' said Ai-Da, who speaks using a specially designed AI language model. 'She is an outstanding, courageous woman who is utterly committed to public service. I think she's an amazing human being, and I wish The Queen a very happy Platinum Jubilee.'
Named after Ada Lovelace, the first computer programmer, Ai-Da is the world's first ultra-realistic robot artist. She was devised in Oxford by Aidan Meller, a specialist in modern and contemporary art, with her artist persona designed to be part of the artwork, blurring the line between human and machine interactions.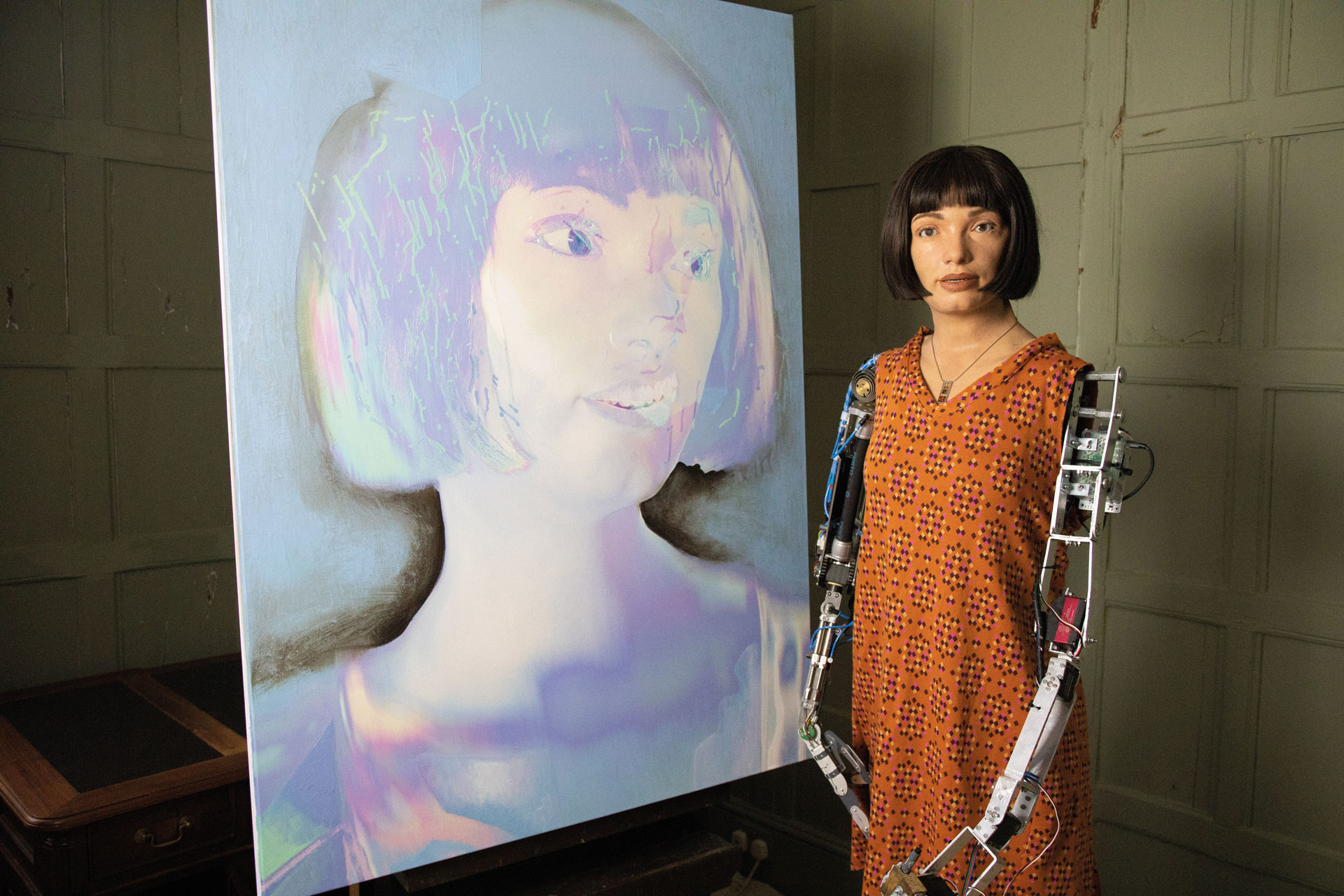 'We are excited Ai-Da Robot has made history just in time for the Queen's Jubilee,' Aidan said. 'The Queen has been a stable and strong leader in a period of extraordinary change and development in history. We are in unprecedented technological times, and so we are pleased we can take a moment to think about all that has changed during the Queen's life.'
When the Queen's coronation took place in 1953, the first circuit board computers had only just been invented. Technology has developed on an unprecedented scale since then, with advancements in artificial intelligence continuing to shape the modern world. Algorithm Queen is a symbol of this – as Aidan says, it 'gives us a marker of how far things have come in her life'.
READ MORE
Artists Who Have Painted The Queen / The Ultimate Jubilee Guide