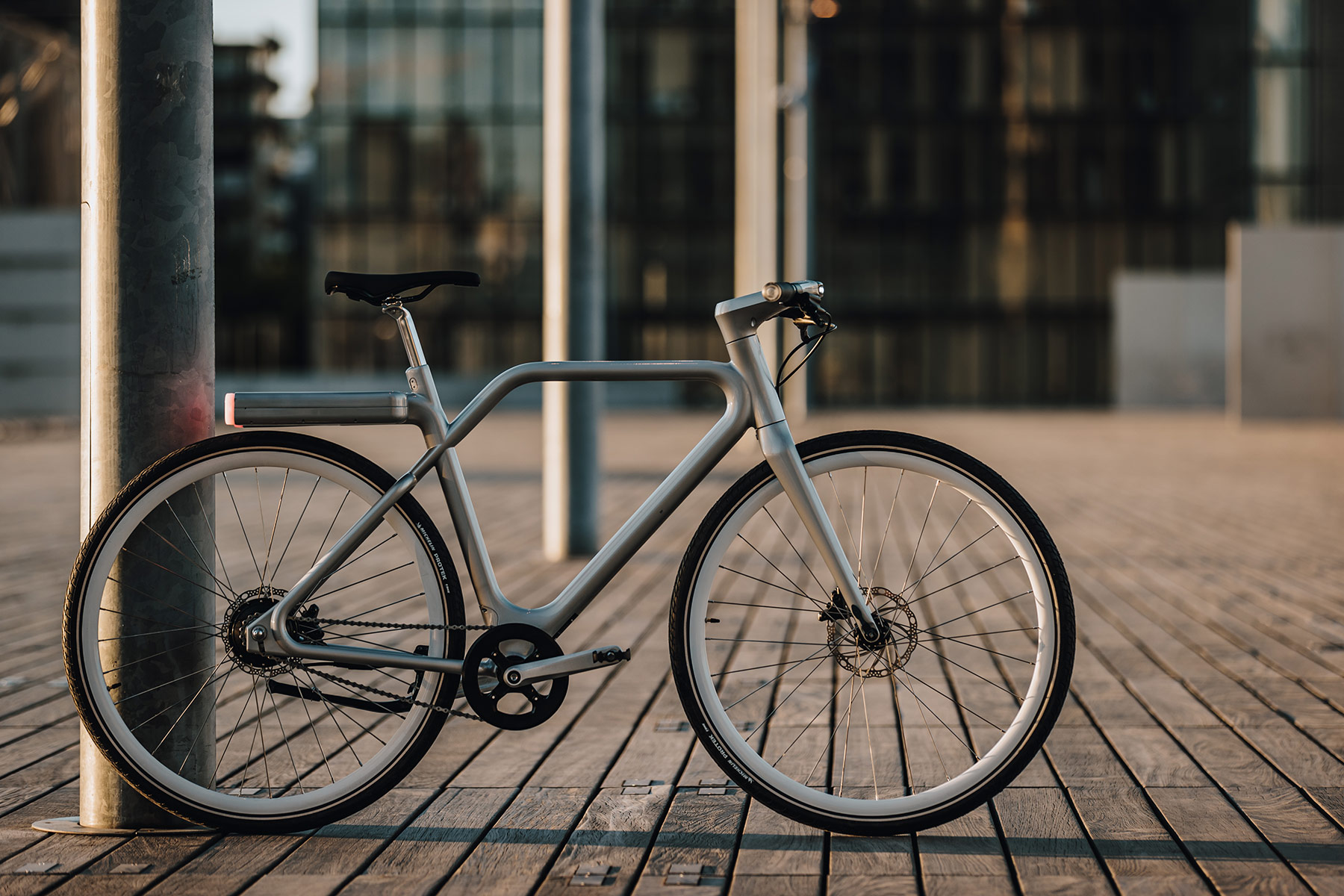 Review: The Angell Electric Bike
---
Are ebikes the future of transport?
Is this the coolest way to commute? Lucy Cleland puts this beautiful new ebike to the test.
If you caught the BBC show Climate Change: Ade on the Frontline (well worth a watch if you didn't), you would have enjoyed an episode that featured Copenhagen, also known as the city of cyclists. By 2025, it aims to have half of all commuters cycling to work. Grand ambitions that it would be fantastic to emulate in the UK.
The rise in cycling is being encouraged here too, of course, with more than 100km of new or upgraded cycle routes having been delivered or under construction since the start of the pandemic. But we still need to make it easier (and safer) for us all to hop on our bikes.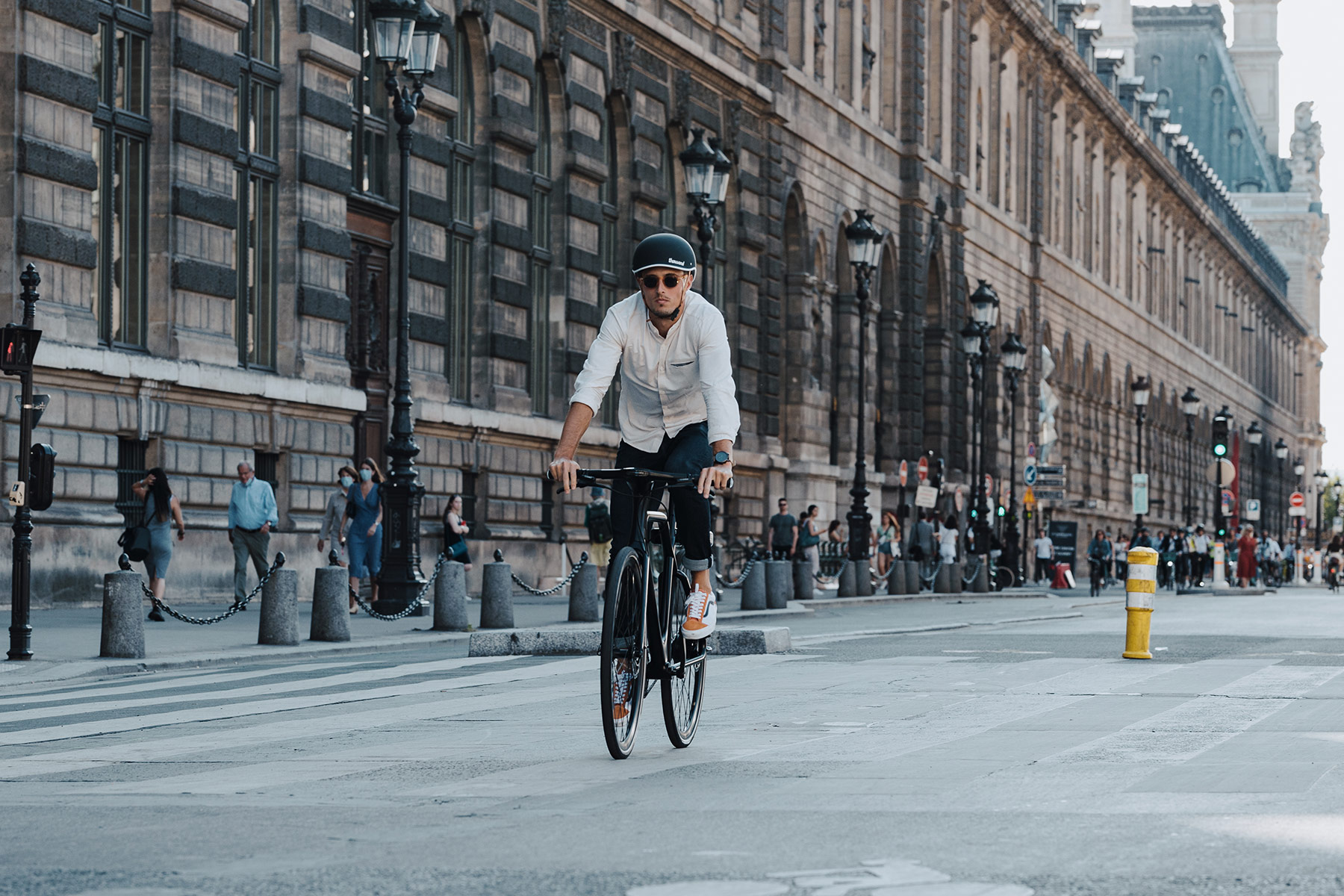 A seductive sweetener to get you out of the car and onto the streets would be to invest in an electric bike (ebike). Offering an energy efficient and emission-free mode of transport with the added benefits of physical activity (yes, you do have to pedal), an ebike has many advantages.
One of the latest brands to come to market is France's Angell, which launched last year but has only just arrived in the UK. For aesthetes, you won't get over its slick sophistication – it comes in black (so Steve Jobs) or silver (so futuristic) and is a feat of luxury design. With its super-streamlined aluminium and carbon frame, although designed by Frenchman Ora Ito it feels more Scandi – no frills, no extras.
Taking the ebike into another league, it's also one of the lightest on the market, weighing in at under 16kg, meaning another reason not to buy one has been eliminated. Traditional electric bikes come in anywhere from 18kg to 22kg, whereas pedal bikes weigh around 12-13kg as a comparison.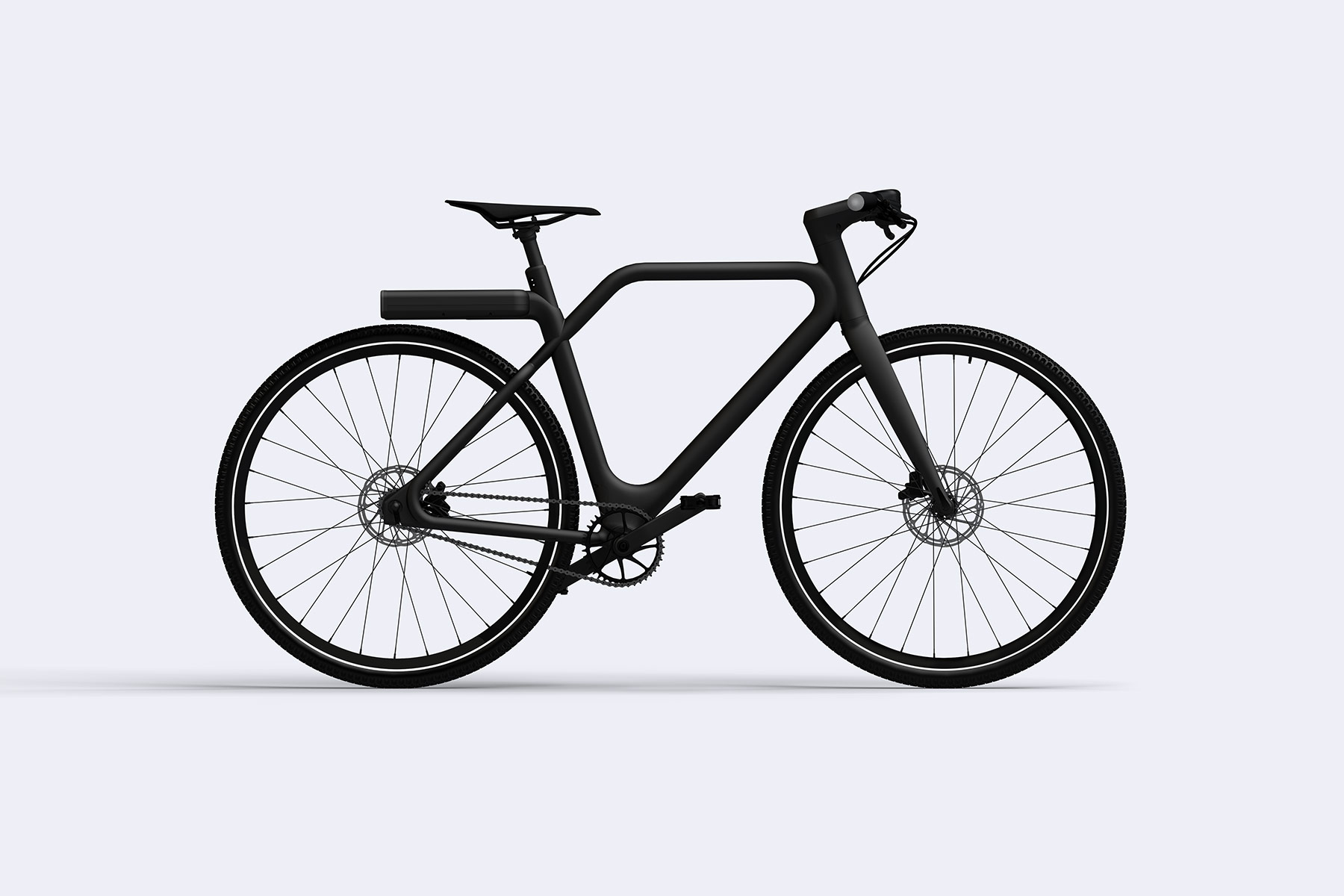 It's smart too. You've got a touchscreen smart cockpit that you can link to your smartphone (just download the app), so you can follow a route (its handlebars buzz when it wants you to turn left or right so you don't have to worry about looking down at the screen all the time). You can turn your bike on and off with the app, set the alarm code (any would-be thief will definitely be put-off trying to steal it – the alarm gets increasingly louder and alerts you via text and email should someone attempt to do the dirty) and it gives you air pollution percentages, weather updates, battery level and fitness data too (should you want to know).
Other enviable features include the fact that the battery charges up fully in just two hours (most take a minimum of three and a half hours) and its super-useful integrated hyperbolic indicator lights that you can flick on instead of sticking out your arm. The brake light also flashes. All of which means it feels safer than usual and you don't have to remove your bike lights every time you tie it up or worry that they've run out.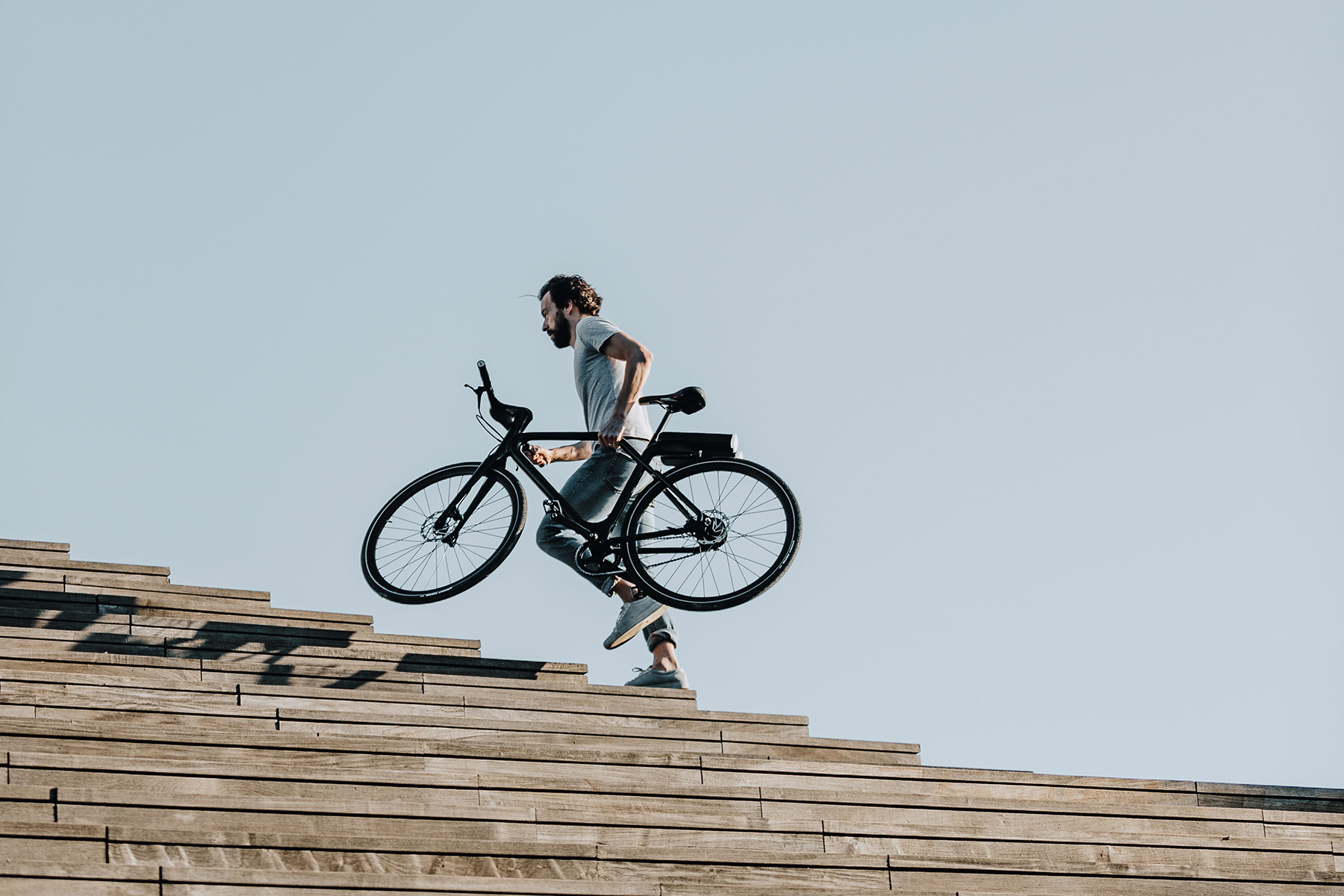 It's a really enjoyable ride too – my home commute has been shaved by 10 minutes (from my normal pedal bike), my bum doesn't ache (the saddle is perfectly comfortable), I can get up to speeds of 28km/h when I'm pushing it (it's not the speediest ebike in the world but that's definitely fast enough for me), its lightness means I can hoik it up and down steps with ease, and I certainly enjoyed admiring glances as I whisked through London parks and down along the Thames. Some products are all mouth and no trousers, but the Angell bike is both. I don't want to give it back and get back on my pushbike. It would be like swapping a Tesla for a Nissan Leaf – both great eco ways to get around, but….
From £2,960. Preorder yours at angell.bike
DISCOVER MORE:
Bikes 101: Electric vs Pedal & Best Cycling Gear / 6 Ways to Travel More Sustainably