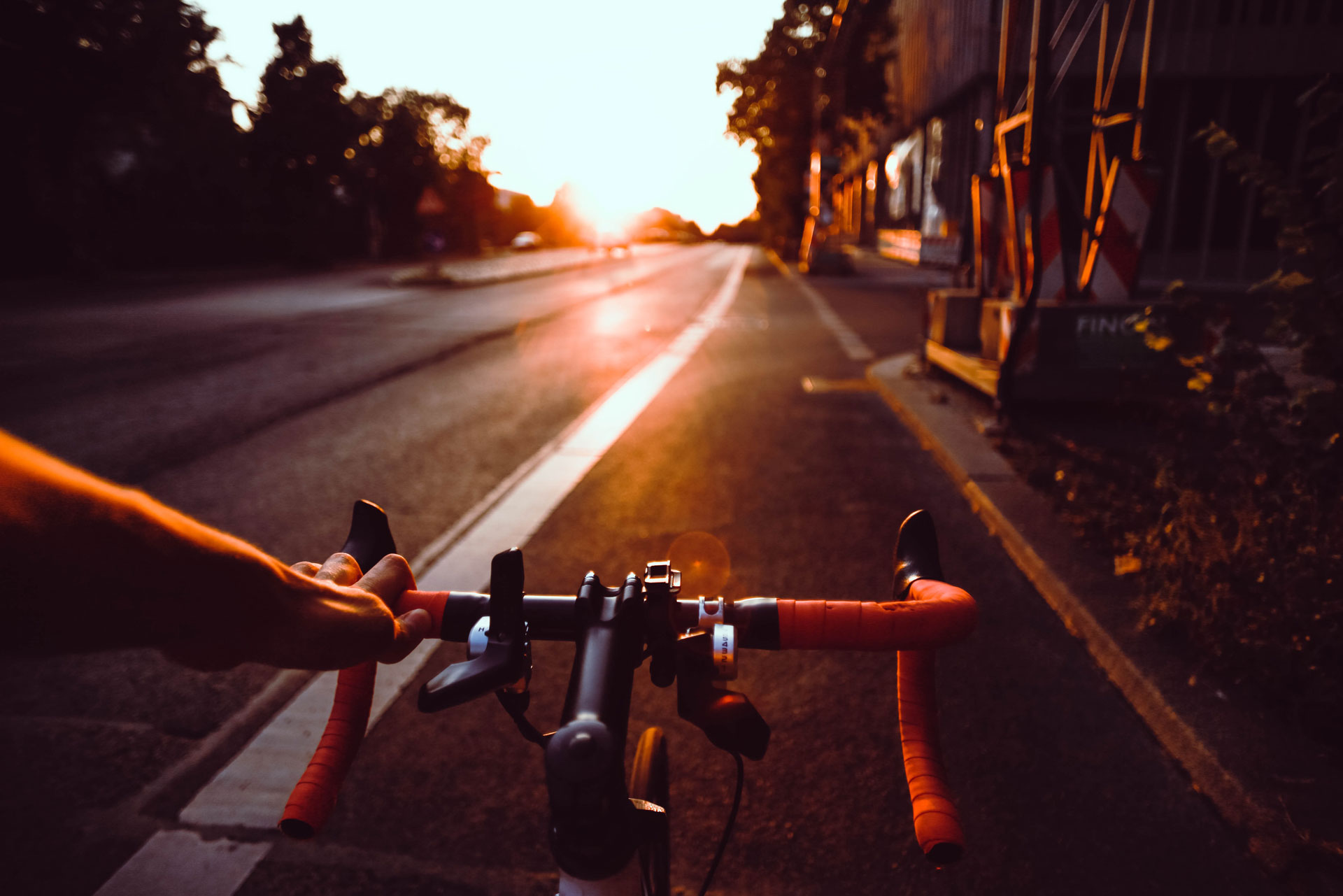 Bikes 101: Electric vs Pedal & Best Cycling Gear
What's hot in the bike world right now?
Caroline Phillips puts an electric and a pedal bike through their paces, plus some elite cycling gear tips…
Which Bike Is For Me? Electric vs Pedal
Electric Bike
Who wouldn't want a premium electric bike? Then bag a Schindelhauer from Velorution — from £,5000 to £7,500. What's so ace about the brand? It's German manufactured with high-end, Aluminium (AL6061-T6), triple butted tubing (translated into English that means an extremely well made, stiff and responsive frame); comes with a carbon belt drive (as opposed to your bog-standard everyday chain); and has automatic stepless transmission (automatic electronic gear shifting). Even better, there are two updated, even whizzier models being released this month: the Hannah and the Heinrich (lederhosen optional).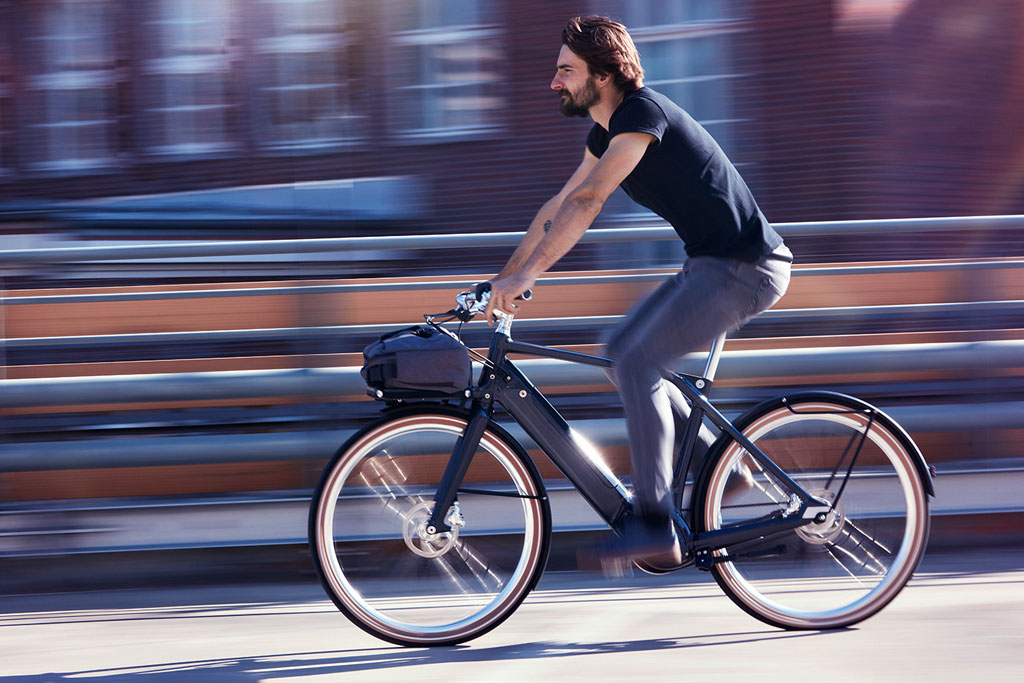 They come with Bosch motors, a new Kiox display (which even measures your heart rate alongside your speed and distance), integrated light sets (that run off the battery power), mud guards and rear Pannier rack (for carrying your bits) and an integrated front carbo rack (plus optional basket). Plus 650 B wheels —small wheels with a wider tyre for comfort. Thankfully they also have Hydraulic disc brakes for great stopping power. Hannah is a step through (think open frame for, well, dainty stepping through). Heinrich is the same bike — but with a manly stepover. They're sit up and beg, city bikes and oh-so-super comfy. Perfect for your day-to-day commute, town riding and zooming round the patio if there's another lockdown.
Pedal Bike
If you're after a good old-fashioned push bike, you can't beat a Moulton NS Double Pylon from Velorution, for £17,000 (yep, correct). But Moulton also do a lesser range that starts at a mere £1795 for the TSR 9. These super exclusive bikes are all handmade by elves in a factory in Bradford-on-Avon —where they only manufacture up to 20 NS Double Pylons a year.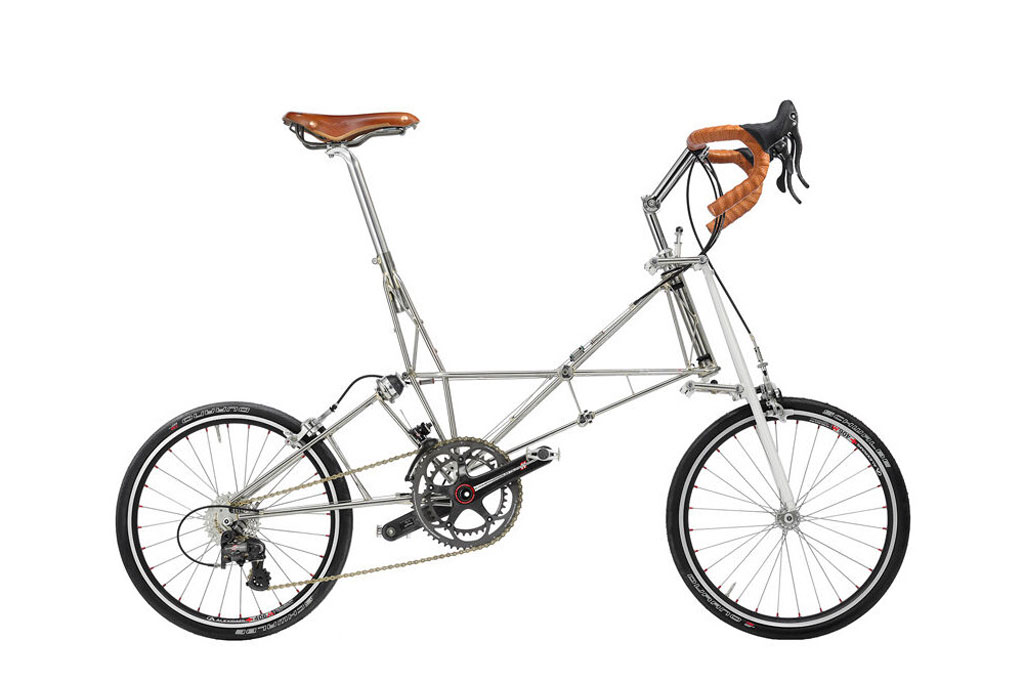 Dr Alex Moulton, an English engineer and inventor, pioneered the small wheeled bicycle revolution 58 years ago. His NS Double Pylon is a 20"– wheel racing bike was used for racing in the sixties, (now overtaken by 28" wheels). Each frame is individually handmade using aerospace stainless steel tubing (Reynolds 953, which is the dog's bollocks of tubing). The bike separates into halves (so easy to pop on your yacht or plane) via a removable kingpin. The frame is finished in a polished stainless steel. The gear set is made up Campagnolo Super Record 24 (Italy's finest manufacturer of bike components). And, best of all, it's a homage to British heritage — the finishing kit (saddle, handlebars and bar tape) is by Brooks of England. This iconic bike is super comfy with a very relaxed position and suspension (think Flexitor) fork on the front. But if it's beyond your pocket, go for the Moulton XTB – a full suspension 20"-wheel bike – which came out during lockdown and costs £3,500. Super comfy too. But the XTB is more gravel than road oriented. Perfect for everyone who's moving to the country and wants to cycle through the forests.
Best Cycling Gear
Pedal Style
Not feeling the love for Lycra? Stitch fix will set you up with cool cycling gear. Just do their fun online style quiz then a personal stylist will curate a box of five garments selected especially for you.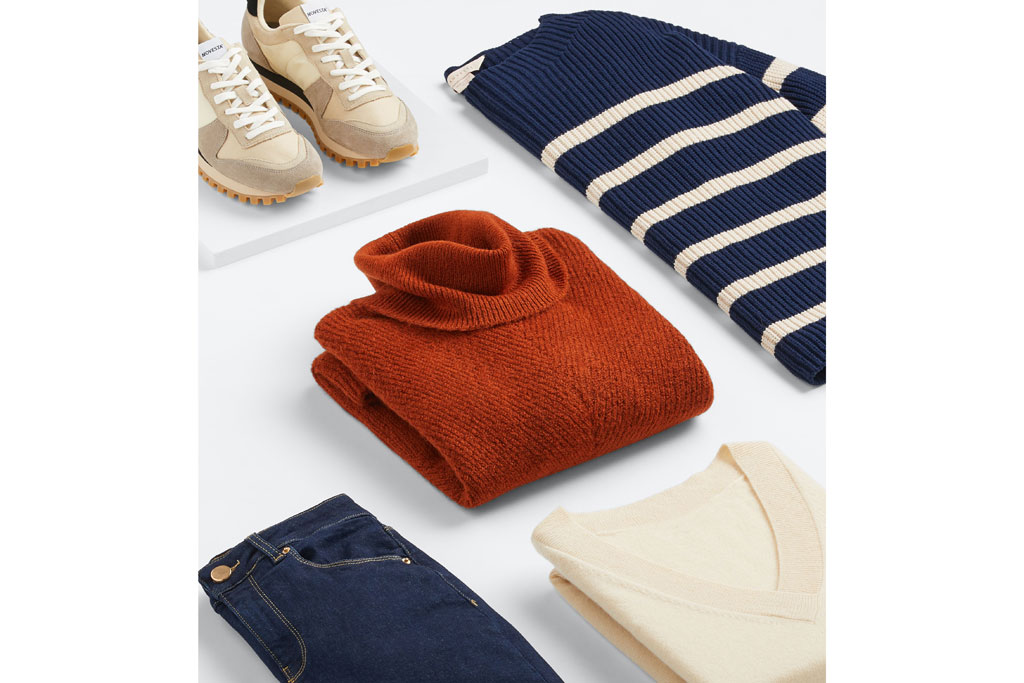 Perhaps chinos, Superga sneakers, a jade cashmere jumper and mid-thigh raincoat. They do all the sifting through styles, saving you hours online and picking boutique to big brands. You don't even need imagination, each item comes with a styling card suggesting different looks. Pay only for what you like and use the free returns to send the rest back. Like Christmas come early. £10 styling charge is deducted from any items you buy. UK sizes 6-18.
Lululemon have just released the smartest gear that won't get caught in your cycle chain. Wear their City Sleek 5-pocket trousers on your bike and then on to the office (the what?). Most of us are working from home but not everyone wants to slob around endlessly in trackie pants. That's why these geniuses have designed stylish trousers that also allow you to do five sprints to the front door, 10 lunges around your home desk and (while you're on Zoom) a two-minute wall sit. Sweat-wicking and four-way stretch, think jeans with a twist. £118, lululemon.co.uk
The world's first smart cycling helmet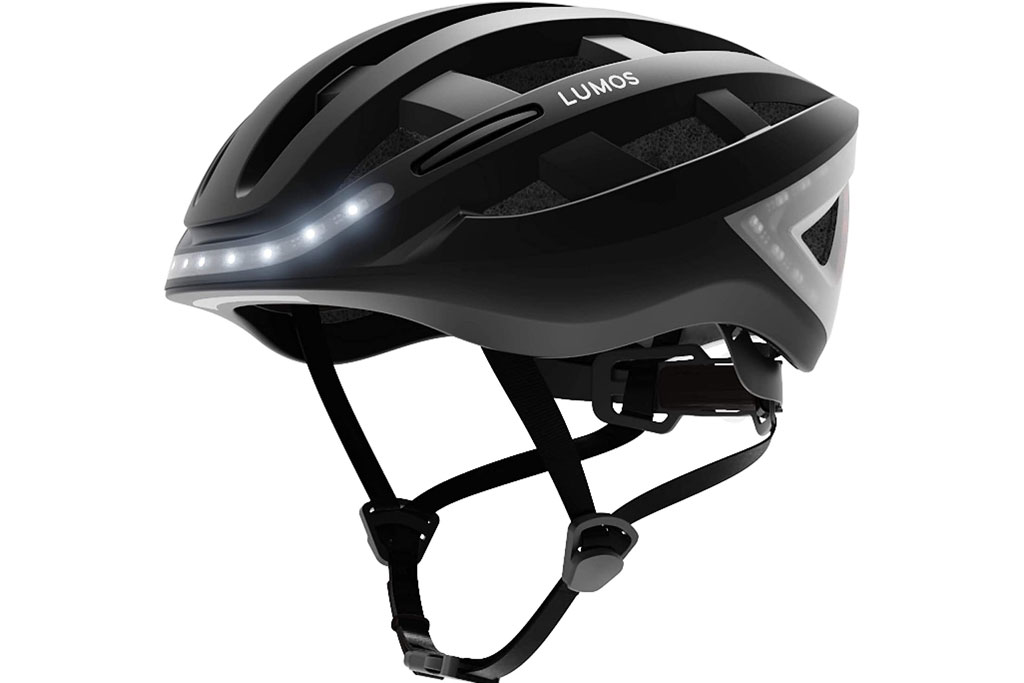 Even if you're not a cycling geek, even if you're shielding and have no intention of ever again going outside, you cannot fail but get excited by the world's first smart bike helmet. The Lumos Kickstart from Velorution integrates lights, hard brake, turn signals and iOS app into one damned fine specimen of a helmet. Yes, you read that right. The white LEDs at the front and at the back (38 red ones in the shape of a warning triangle) are so super bright that you'll frighten off juggernauts. The helmet even sports amber lights to indicate signal turns  – which you activate with a wireless handlebar remote or an Apple Watch app. (Small gesture recognition algorithms sense your hand signals and then activate the helmet's turn signals, gottit?) Additionally, an App on your iPhone records your ride activity whenever your helmet's turned on, and uploads it to your Apple Health. Downside? The wireless handlebar remote may give up the ghost after about four months. So don't ever leave it in the rain. Still, it's the sort of helmet you'd choose to marry.
Latest Fitbit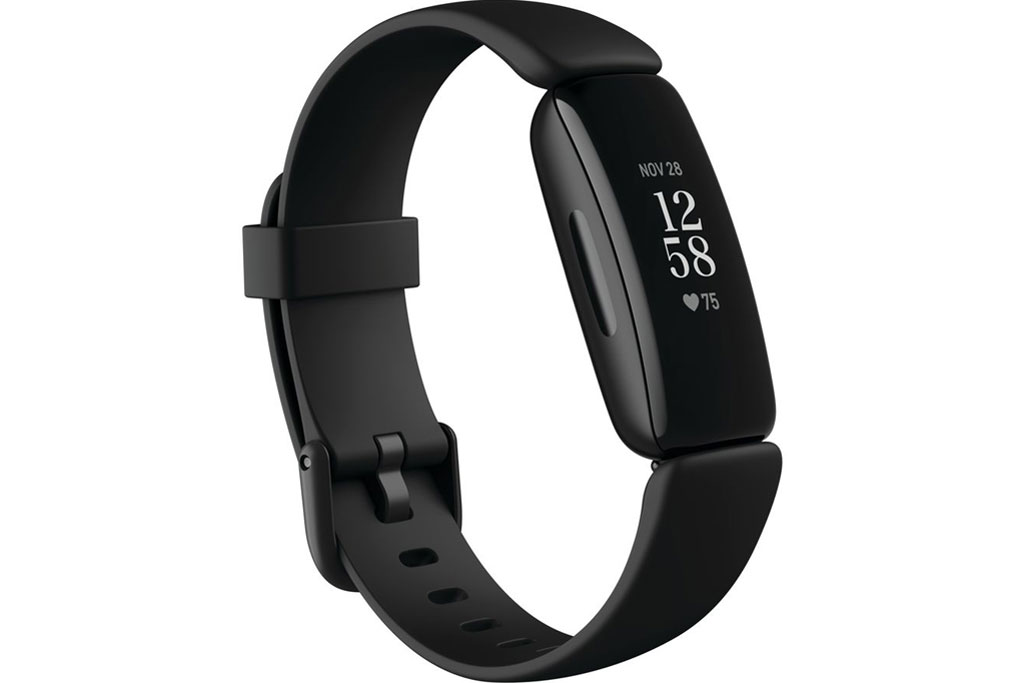 You're cycling or walking, right? You want to save yourself from the dead air in the underground; to avoid travelling in a cab booked on the Free Now app – for around 30 per cent more than the estimated price plus surcharge to boot; and to skip driving your own car on rage-road-inducing clogged-up streets. So now's the time to try the latest offering from Fitbit, its Inspire 2. This easy-peasy to use fitness tracker packs 24/7 heart rate, active zone minutes (creating targets for you to hit for your heartrate zones) and more. It'll track most of your movements, including when swimming, and your night-time recovery. If you're a new Premium user, you get a free 1-year Fitbit Premium trial giving personalised guidance, sleep tools and insights. Oh, and it has a 10-day battery life, is swim, shower and drop-down-the-loo proof, and gives you your stats during workouts. It even does meditation and guided breathing exercises with you. A bit like having a sporty Buddhist on your wrist, really. £99.  
DISCOVER MORE:
6 Ways to Travel More Sustainably / A Beginner's Guide to Cycling