The Brand New Annabel's at 46 Berkeley Square Has Reopened
The only nightclub the Queen has ever dusted off her glad rags for has opened its doors after a multi-million pound restoration project...
This post may contain affiliate links. Learn more
The brand new Annabel's at 46 Berkeley Square has reopened. Annabel's is back with a bang, says Anastasia Bernhardt.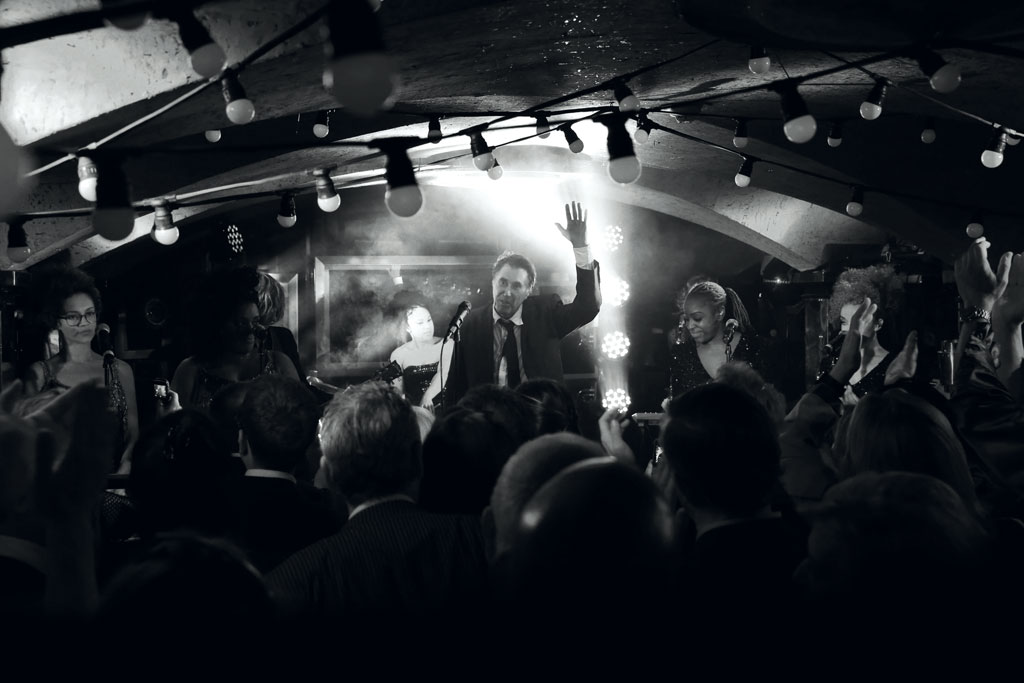 Although there is scarcely a historic street without one, you have probably never noticed them. Hiding right beneath your feet, London's coal holes once stored the fuel that fanned the city's smothering smog – though most have long since been converted to squeeze extra space into townhouses.
The Faces…
Despite its grubby beginnings, there's one coal hole unmatched in its fame, where you were just as likely to find Princess Michael of Kent watching sequined girls strut down the catwalk, as you were to catch Frank Sinatra holding court in the corner; Kate Moss locking lips with Jemima Khan on the dance floor or Joan Collins appearing in a dramatic flurry of fur.
The coal hole in question is of course Annabel's on Berkeley Square. The only nightclub the Queen has ever dusted off her glad rags for, has moved all of two doors down to much bigger digs after over 50 years' service. It was opened in 1963 by Mark Birley in the basement of his friend John Aspinall's casino so he would have somewhere to party after an evening at the card tables.
Annabel's is back with a bang on Berkeley Square from 12 March under the direction of Richard Caring, who acquired the Birley Group ten years ago and whose hospitality projects, including The Ivy, Sexy Fish and Cecconi's, have a habit of turning to gold. Despite Caring's involvement, the DNA of Birley's original creation will be very much in evidence at the new site, an expansive 26,000 sq/ft Grade I-listed Georgian townhouse two doors down from the original nightclub. But where Annabel's once thrummed only after dark, now it is offering a near 24/7 service (7am to 4am) with breakfast, lunch, dinner, drinks and dancing (and eventually a wellness centre), spread across four floors under the same manicured roof.
Interior Dreams
With an eye to Nina Campbell's original design, London-based designer Martin Brudnizki has been charged with its aesthetic revival. 'In four words it's eccentric, English, maximalist and surrealist,' says Brudnizki. 'Imagine the old Annabel's and times it by 500, it's going to be like falling down the rabbit hole.'
This playful sense of make believe permeates the whole project, something that Guillaume Glipa, The Birley Group's executive director, references. 'Annabel's is a stage, and for Mr Birley it was definitely a stage that he created 50 years ago. We are telling a story and you need to have a script scenario. There is no such thing as a good movie with a crap scenario, even if you pay for the very best actors.' All the world might have been a stage for Shakespeare, but the Bard's set certainly didn't include a bespoke chandelier installation festooned with unicorns, monkeys and swooping through several floors.
Each level will have its own distinctive theme but all draw on the idea of the garden. 'It's all about flora and fauna,' says Brudnizki, for whom everything in the building leads down to 'the eventual fall from grace that always happens at the end of the night' – i.e. the nightclub, or as Brudnizki likes to think of it, the garden of Eden.
The space will also include a courtyard garden with a terrace that, rarely for central London, has a late night licence, so there will thankfully be no more huddling on the kerb for a fag in the early hours. Bearing in mind England's weather, it includes a retractable glass roof, which Glipa likes to call 'the new centre court of Berkeley Square', as it takes just a few minutes to glide into place.
Despite the building's glitzy finery, it has always been the members of Annabel's who have made it what it is, lending the nightclub a smattering of their stardust. This time socialite Astrid Harbord will be holding the keys to entry. 'The great thing about Annabel's,' she says, 'is that you can walk in and find someone of all ages. I used to go with my father and sister, my granny and her boyfriend, so it's about all the generations having an equally good time together. You always feel excited about going there because it has such a naughty atmosphere.'
New Services
It's partly for that reason that the club has offered its surviving 72 founding members an annual membership of £5.25 a year, honouring the fee from 1963, but Harbord insists that, although it will retain its legacy, Annabel's will adapt to represent London society today, encompassing the new tech generation, business women and the city's increasingly international slant.
Membership is also being expanded to include man's favourite four-legged friend, offering a dog walking service, a change that Astrid didn't anticipate would be so popular: 'It has actually swayed a few people's memberships.' The dress code has been relaxed… slightly – Patrick Cox, Eric Clapton and Damian Aspinall have all fallen foul of the previous door policy – and trainers will class as appropriate footwear, although the reception staff will have to be fashion savvy enough to differentiate between Gucci sneakers and gym shoes.
But fashion savvy this institution will be, especially with fashion editor Deborah Brett in charge of the uniforms. 'Annabel's is very British, so it was very important to us that the designers we worked with had a strong connection to London but we also wanted to promote new talent.'
It was French-Lebanese Racil Chalhoub who got the call up to work with Deborah on the uniforms. Her Notting Hill-based studio is a byword for cool among London's It crowd. Carefully balancing practicality and style, the uniforms will reflect the rich jewel colour palette of the interiors.
'We have looked to the iconic women who partied at Annabel's, like Jerry Hall in the 1970s, zipped up in a pant suit,' says Brett. 'Covering up is much more alluring and Racil sums up this modern kind of sexy perfectly, so we've played with the idea of tuxedos for the women.'
Put your Devices Away and Pick your Menu Up…
Despite its 21st-century evolution, there are some ways in which Annabel's will remain old school – telephones and laptops are barred from all but one floor and there will be a fine cigar room. That being said, the cigar room will offer a cocktail pairing that is far from traditional. Where you once might have enjoyed a cognac or whisky with the best Havana, their master sommelier has paired gin, tequila and rum-based cocktails.
There will also be a tequila and mescal bar stocked with over 600 bottles (most of which are unavailable anywhere else in the UK), a cocktail fountain on the ground floor and a range of Annabel's own blend spirits. When I make the mistake of referencing them as 'house' spirits, Luis Simoes, the Birley Group's beverage director, swiftly reminds me that they are nothing of the sort; they are 'Annabel's blends'.
Simoes tracked down niche distilleries to work with, including a bourbon producer who has been voted best bourbon distiller two years in a row. 'I could easily have made a cognac that cost £20,000 a bottle but this was about giving something back to members of value. Our spirits will range somewhere from £30 to £70 a bottle and will allow our members to drink a better quality liquid than they could anywhere else for that sort of money.'
There will also be pre-bottled cocktails to take home, including a negroni that has been gently heated in a sous vide for three days. 'It brings out 50 times more flavour,' says Simoes, 'it has the same effect as leaving it in the barrel for six months, making it less bitter and more well-rounded.'
Although they will make all their own liqueurs, bitters, syrups and cordials, and use techniques as far-fetched as aging drinks in traditional Spanish leather botas, Simoes insists that the customer should never be preached to. 'As a member sat at the bar, this is not relevant to you. It's all about the experience you're going to have while you are drinking the liquid in the glass. This isn't about ego, it's about bringing the best product possible to the table.'
And this perhaps best sums up Annabel's past and future success. Like a swan, the team madly paddle beneath the water, so high society can glide graciously through the evening.
Annabel's reopened on 12th March only two doors down from its original site into a Grade I listed, 18th Century Georgian Townhouse at 46 Berkeley Square. 
---