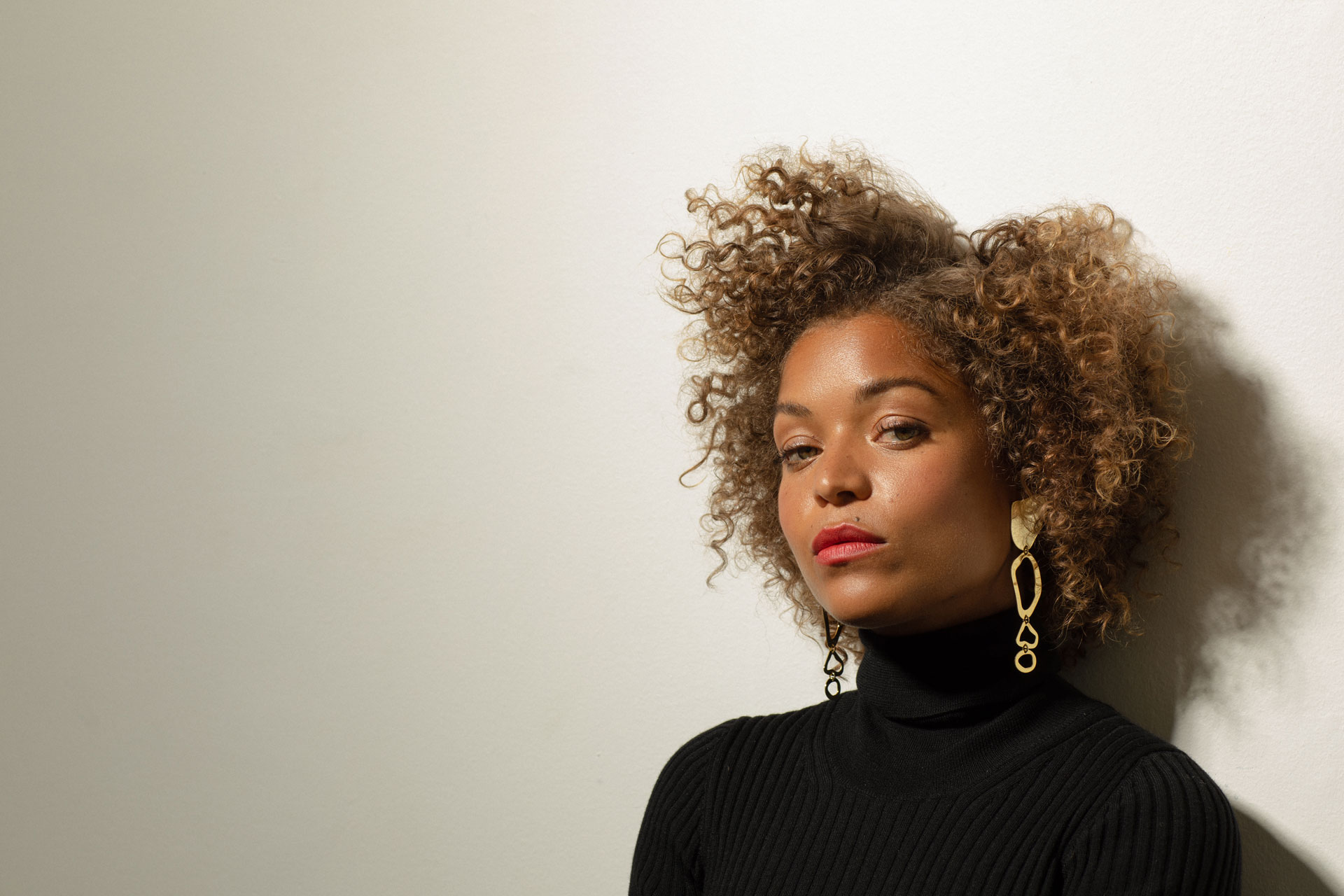 Suspect's Antonia Thomas on James Nesbitt and Peckham Hotspots
New Channel 4 show Suspect has just launched – here we meet one of its stars
After training at the Bristol Old Vic Theatre School, Antonia Thomas quickly landed her first major TV role: Channel 4's Misfits. The show – which follows five young offenders who obtain supernatural powers – was a big hit, and kickstarted Antonia's career on screen. She went on to star in British sitcom Lovesick, medical drama The Good Doctor and even Teletubbies – and now she's back, this time in new Channel 4 series Suspect. Here we find out more.
Q&A with Antonia Thomas
What can you tell us about Suspect?
It's a noir crime remake of a Danish drama. It follows a police officer (James Nesbitt) who follows a routine call to a mortuary and finds that the dead woman on the table is his daughter. He embarks on a journey to find out how his daughter died. Each episode is him interrogating a new suspect.
Any funny stories from rehearsals?
My episode was filmed in a working strip club. We found several interesting items upstairs in the dressing rooms which were used as our green room!
Favourite person you've worked with on Suspect?
Well, the drama is in an interesting format meaning each episode is just the police officer and the new suspect – so it's a two hander episode. So I only got to work with James Nesbitt, which was wonderful, namely because he is a brilliant actor but also because we have worked together before – years ago on a BBC drama called The Deep, so it was so nice to be reunited for this.
Favourite role to date and why?
That's tricky. I've been lucky enough to have played lots of different roles. Maybe Evie in Lovesick. That was the best job, so fun and well written, with the loveliest people. I look back on it with such fond memories.
Role you'd cut your right arm off to get?
Anything directed by Barry Jenkins or Hiro Murai. I think they are both incredible creative visionaries.
What demands do you have during rehearsals?
Tea breaks every 30 mins? No, no demands!
What qualities do you think have made you successful?
Determination I'd say. There are a lot of knock backs in this industry and you just have to keep pushing and working hard.
Film you think everyone in the world should see?
I watched The Worst Person in the World recently. It's a really beautiful, honest depiction of human nature, desire, selfishness, selflessness and loss. A masterclass on human connection.
What's your relationship with social media like?
Love/hate. I know it's necessary. But I find it tricky – I prefer to keep it about work on my public socials.
What did you want to be when you were a little girl?
Something to do with animals. I always loved the idea of working in an animal sanctuary looking after elephants and orangutans.
If you could give advice to your 15-year-old self, what would it be?
You will find that you can't please everyone all the time. As well as always being kind and keeping others in mind you need to make sure you are making choices to make yourself happy too.
Three books you'd take to a desert island and why?
Station Eleven by Hilary St John Mandel: it's full of drama and hope. It exists in a world pre and post a global pandemic that decimates the world and follows a theatre troupe bringing hope and entertainment to the small groups of survivors in the region. Even after everything is gone, entertainment and escapism can be used to lift spirits and bring hope.
The Complete Works of Shakespeare: a bit of a cheat because that's lots of plays in one. But Shakespeare is obviously the master of all masters and you can find a play and a character to satisfy your every mood.
Some sort of survivalist book. It would probably come in handy.
The most challenging moment of your life?
Moving to the other side of the world for a job for nine months of the year away from friends and family. Ultimately it was very important and beneficial but it sparked lots of change and forced me to learn how to be comfortable in the unknown.
How can we all live a little bit better?
I don't know, I think just practice being kind to one another. It sounds obvious but I think it could help.
What's your interior design style?
I really like rustic antique paired with modern. Exposed brick walls and period features, Agas, beautiful old tiles and wooden floors. Paired with bold colours, and beautiful rugs and plants everywhere. I think plants really bring a space to life.
What is your current beauty regime?
In the morning I wash my face with Biologique Recherche Cleanser. Then I use Skinceuticals CE Ferulic Serum, followed by their triple lipid restore moisturiser. Around my eyes I use Revive and then I follow that with Skinceuticals AGE eye complex. All topped off with Shiseido sunscreen. In the evening I wash my face again with the same. Then I use Biologique Recherche P50 followed by Medik8 42 Hyaluronic Acid and a Laneige Water Sleeping Mask.
What are your indulgences?
I move around a lot for work so I try not to accumulate too much stuff. But when I get time off I do like to indulge in a nice holiday. Seeing the world and travelling is one of my favourite things to do.
What would your best friend say about you?
I hope my best friends would say I'm the best person ever as that's what I would say about them, but I think more along the lines of silly, a massive oversharer and not around enough.
How do you relax?
I love to cook. It makes me feel grounded and settled after a long day. And I also love a bath. It's sounds obvious but a long bath with a book and a glass of wine is heaven.
If we're coming to your area (where you live) for a visit, what should we do/where should we go?
I live in Peckham. I adore it as an area as it has something for everyone. I would say a walk up the high street to take in all the diverse cultures and foods. A takeaway coffee from one of the numerous coffee bars and a walk on the rye. A beautiful huge expanse of green. Then top that off with dinner – in the summer there is a rooftop bar called Franks Café where you can get great food and cocktails.
Are you a rule breaker or a rule taker?
A rule taker most of the time but sometimes rules need to be broken so I pick and choose. It's not one or the other.
Suspect is available to watch now on All 4
Imagery by Britney Gill
READ MORE:
The C&TH Culture Radar: What To Watch This Week