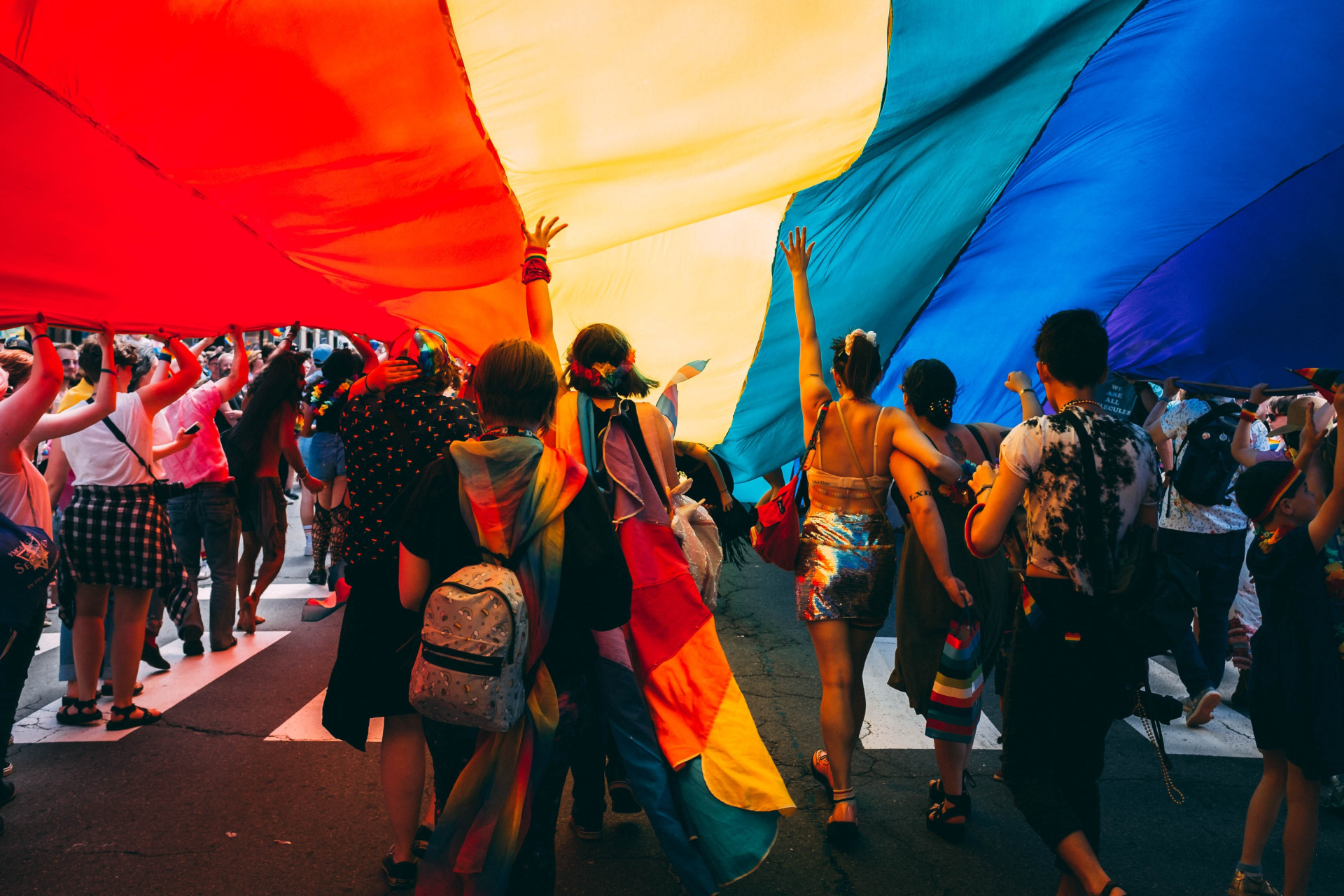 How to Celebrate Pride 2022 in London
---
Festival events, disco dance-offs and of course, the parade!
Pride in London is a not-for-profit organisation with an aim to provide a platform for all LGBTQ+ people across London.
How to Celebrate Pride in London
Run by a large group of selfless and committed volunteers, Pride in London (the most diverse Pride in the UK) is a month-long celebration that puts the LGBT+ community centre stage. Pride in London is perhaps the only occasion where such a bright light is shone on the issues the community and people within it face and aims to represent every part of London's LGBT+ community, including those who are 'lesbian, gay, bisexual, trans*, queer, questioning, intersex, non-binary, asexual, polysexual, genderqueer and gender variant'.
While from the outside it might just seem like an excuse to celebrate, it's important to remember the real reason Pride is and should be such a big deal. Same-sex marriages were only legalised in England in 2014. The Gender Recognition Act came into effect in 2004, but was criticised harshly by many members of the House of Lords and still is. And, regardless of laws in place to protect and promise respect, violence and intolerance against LGBT+ people can be found far more easily than we'd like.
So this Pride, celebrate and walk respectfully hand-in-hand being a true ally to the LGBT+ community but keep in mind the challenges they face and most importantly, donate to the causes:
Discover more charities at charitynavigator.org
The Parade: Saturday 2 July 2022
This year's parade commemorates 50 years since the first Pride took place in the UK, and is expected to be a busy one. The 2022 campaign will look back at Pride's evolution over the last half-century, with nods to key figures who have helped shape queer history and the new struggles the community faces today. The march will call on the UK government to act on the following issues:
Ban conversion therapy for all LGBT+ people
Reform the Gender Recognition
Provide equal protection for LGBT+ communities against hate crime, by making homophobic, biphobic or transphobic hate crime an aggravated crime
Establish a national AIDS memorial
The parade will start at approximately 12pm in Hyde Park and will make its way through central London. If you'd rather watch the action from the comfort of a seat, book a grandstand ticket here.
Events & Things To Do
There are over 100 events taking place this year. Find the full schedule and line-up at prideinlondon.org
CRUSH
Queer party night planners Crush are taking over Matchstick Piehouse in South London for an evening of music, dancing and drinks. Themed around a 'prehistoric party' (dinosaur and cavepeople costumes encouraged), the event will feature playlists spanning pop edits, happy hardcore, speed garage, euphoric trance and everything in between. Friday 8 July, tickets start from £5, matchsticktheatre.com
PUREPRIDE
British wellness brand Puresport will be hosting a Pride Run & Fitness Event this Wednesday, promising an evening of feel-good activity before the weekend. Athletes are encouraged to come dressed for a 'retro rainbows' theme, meeting at Battersea Millennium Park Track for a run and a bodyweight fitness routine. Afterwards, join the group for a night out at Freedom, Soho. Wednesday 29 June, tickets are £10 per person (with all proceeds going to charity), puresport.co
Ruby's Brunch & Street Party
Nestled in the heart of Soho, restaurant and bar Ruby's is celebrating the weekend with a tasty brunch and energetic street party. The venue, which is located on the parade route, will kick off its street party at noon and run throughout the day. Guests can expect entertainment from Glitterbox, XOYO DJs and dancers – as well as plenty of cocktails to try. Those wanting to kick things off a little earlier can pop in from 10am for brunch, where Rub'y will be serving up burgers (both meaty and plant-based), avocado toast, class eggs benedict and sweet treats like brownies and crumbles. Saturday 2 July, rubyssoho.co.uk
Casa de Samba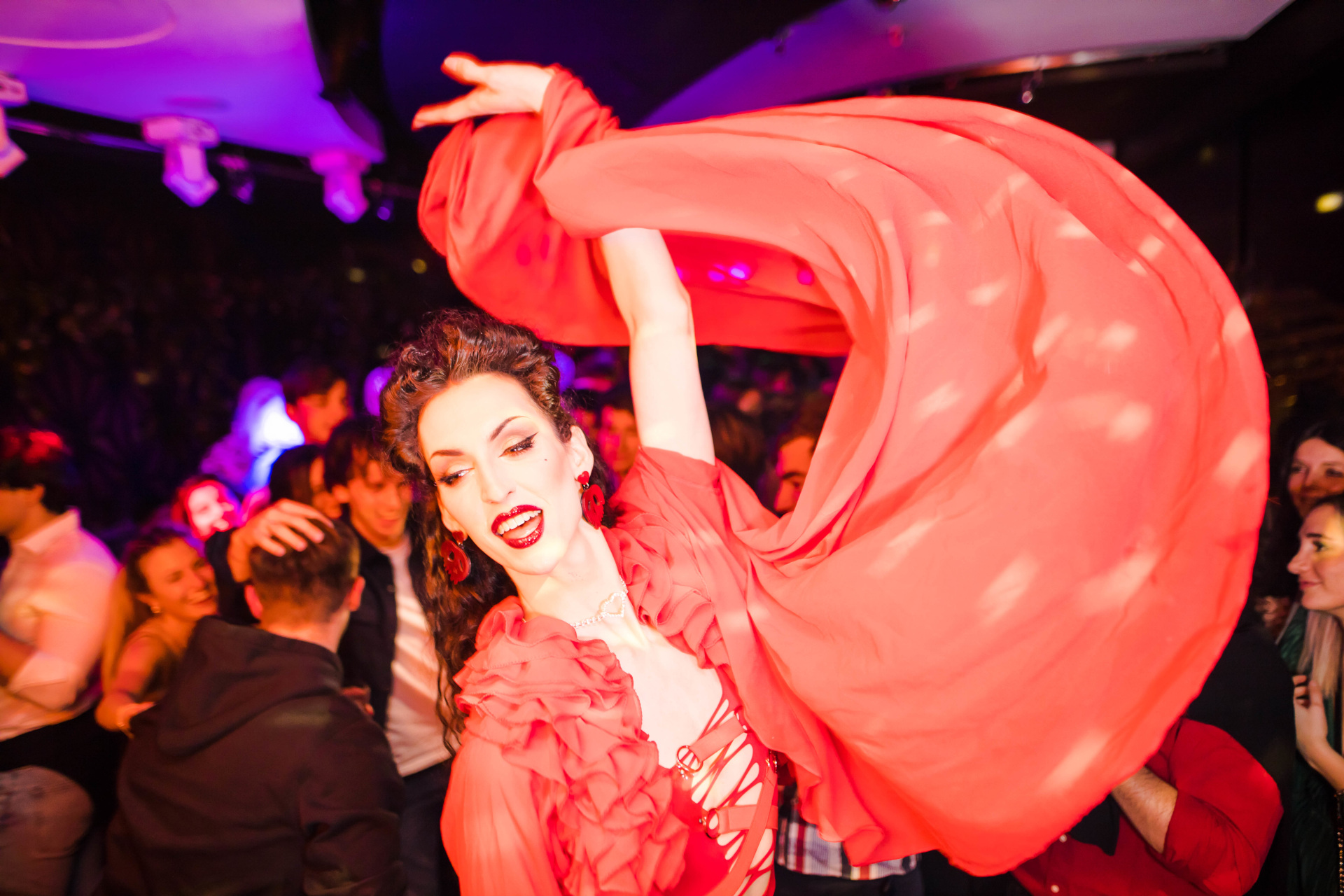 Much-loved London restaurant SUSHISAMBA is celebrating the 50th anniversary of Pride by opening the nightlife concept 'Casa de Samba'. Running throughout the weekend, the fun starts on the Thursday and comes to a dramatic conclusion on the Saturday. Think drag queen parades and performances, late night dancing, art exhibitions, aerial anchor shows, burlesque and a Grand Pride Masquerade. Thursday 30 June to Saturday 2 July, sushisamba.com 
Brown Suga
Glass House's Common Counter will be hosting an alternative Pride party, with a mix of R&B, hip hop, Afrobeats, Afro-Latin, dancehall and soca music thrumming through two dance rooms into the early hours of Sunday morning. As well as this, the party will feature a non-alcoholic space, bookshop and a lip sync competition. Saturday 2 July, moonlightexperiences.com
The Morning After Pride Brunch
Dreading the post-Pride hangover? Leave it to Monday and keep the party rolling throughout the weekend with Goddard & Gibbs, which is hosting a bottomless brunch presented by drag queens Just May and Grace Shush on Sunday 3 July. Expect free-flowing Bloody Marys, delicious dishes, comedy, drag performances and a DJ set. Sunday 3 July, goddardandgibbs.com
The Pride Late Show at The Bloomsbury Club Bar
Bloomsbury Hotel is welcoming Pride with a whole host of events, starting things off with live music, brunches and fancy cocktails (£1 from every Pride cocktail purchased will be donated to LGBTQ+ charity London Friend). The real event of the weekend, however, is the evening slot: The Pride Late Show. Promising a night of cabaret, live music and energetic performances, the show will take place in the hotel's Bloomsbury Club Bar where guests can indulge on themed cocktails and nibbles. We'd suggest the Lady Marmalade, a mix of gin, rhubarb marmalade, orange tincture, sparkling wine and decorated with edible multi-coloured sprinkles. Saturday 2 July, tickets for The Pride Late Show are £79 per person, sevenrooms.com
Friday Lates at the National Gallery
The National Gallery will be exploring themes of gender, identity and love in the Pride edition of its Friday Lates this July. Led by curator and art historian Jon Sleigh, the evening will be split into three talks that showcase powerful stories from the community. Sit in for one, two or all three, for the full experience. Friday 1 July 2022, free event, nationalgallery.org.uk
Aesop's Queer Library
Beauty brand Aesop is dedicating its Soho London shop to amplifying queer voices and stories with their Queer Library, popping up from 28 June to 5 July. They will be swapping beauty products for books by LGBTQIA+ authors and allies on their shelves – and all for free. aesop.com
Aesop's Queer Library Is Back For Pride 2022
Queer Britain
The UK's first and only national LGBTQ+ museum launched earlier this year in London. Queer Britain was set up as a creative space for all to feel at home in, regardless of sexuality or gender identity. Through regularly updated exhibitions, visitors can find out about the community and their place within it. As Queer Britain highlights on its website, 'we're helping complete the Nation's family tree'. 2 Granary Square, London N1C 4BH, queerbritain.org.uk
Cîroc Iconic Ball at KOKO, Camden
Held in support of Queer Britain and Not A Phase, Cîroc Iconic Ball will see the UK's ballroom community come together for one epic battle. Partygoers split into five houses represented by the five decades of the Pride movement, as they go head-to-head to see which decade reigns supreme. A House Mother will preside over each cohort, and the two houses with the most wins will send off their Mothers to compete in a final voguing showdown. Tickets are limited, but those who make it can expect a night of glamorous celebration. Music will be headed up by DJ Biggy C, and the hosting duties will go to Jack Mizrahi, Jonny Woo and Shon Faye. Thursday 30 June, tickets are free but limited, ciroc.com
Harrods' Pride Calendar
Iconic department story Harrods is getting ready for Pride with a line-up of beauty events to join over the weekend. Highlights include a panel event with MAC hosted by Positive East ambassador Dominic Skinner (all proceeds from this event will be donated to the VIVA GLAM charity), a Charlotte Tilbury masterclass served with Pride-themed cocktails and complimentary makeovers at the store's Bobbi Brown counters. harrods.com
Pride Brunch at The London EDITION
The London EDITION has teamed up with fashion brand UGG to host a special themed brunch for Pride, which will include a fundraiser in support of The Albert Kennedy Trust and Switchboard. Held in the Berners Tavern, guests can expect a spread of delicious treats as well as special performances by Gigi Goode, Symone and the House of Avalon. Saturday 2 July, tickets start at £45pp. To book, call Berners Tavern on +44 (0) 20 7908 7979.
Featured image: Mercedes Mehling, Unsplash
DISCOVER MORE
Books By LGBTQ+ Authors You Should Read Now / Queer Art Exhibitions To Check Out This Pride