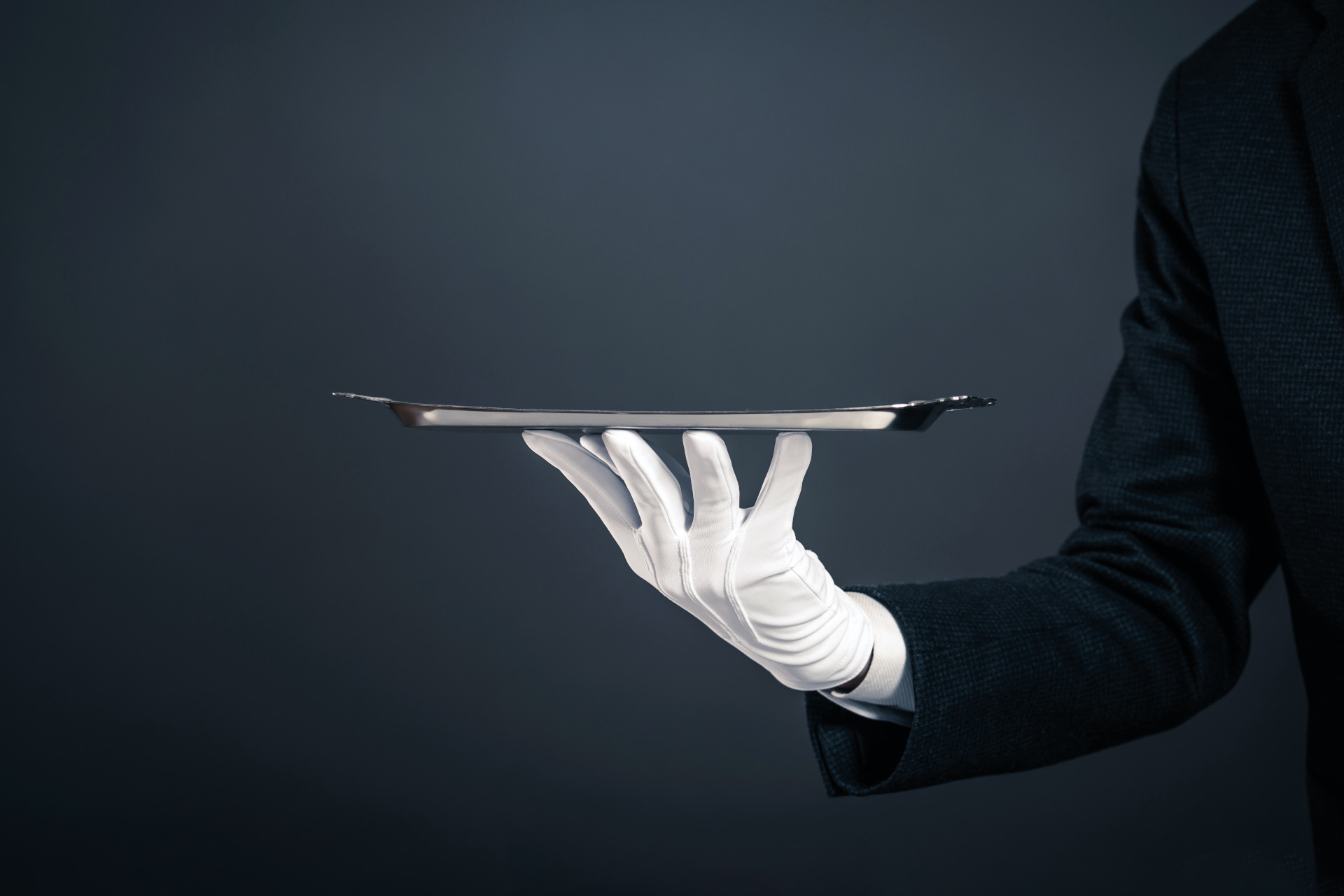 Are You Being Served? A Day in the Life of a VIP Waiter
---
Try walking a mile in these polished shoes
The hospitality industry is suffering. The double bludgeon of Covid and Brexit has seen restaurants, hotels and entertainment venues struggling to get staff. High-end establishments are having to turn away wealthy patrons because they'd rather keep up standards than damage their reputations. The assumption is that a waiter is a low-skilled worker, but try telling that to Teresa Levonian Cole, who spends a day trying to master VIP waiting skills at London's The Stafford Hotel.
Are You Being Served? A Day in the Life of a VIP Waiter
How difficult could it be? I asked myself. After all, I was practically weaned in the Mirabelle, at a time when London was still a gastronomic desert. I could tell my Château Beychevelle from my Aloxe-Corton (administered in baby doses, of course, as part of a régime of palate training) by the time I'd reached double figures. Waiters and sommeliers hovered throughout the background of my formative years. I was sure I, too, could appear discreetly behind a diner's shoulder bearing boeuf en croûte.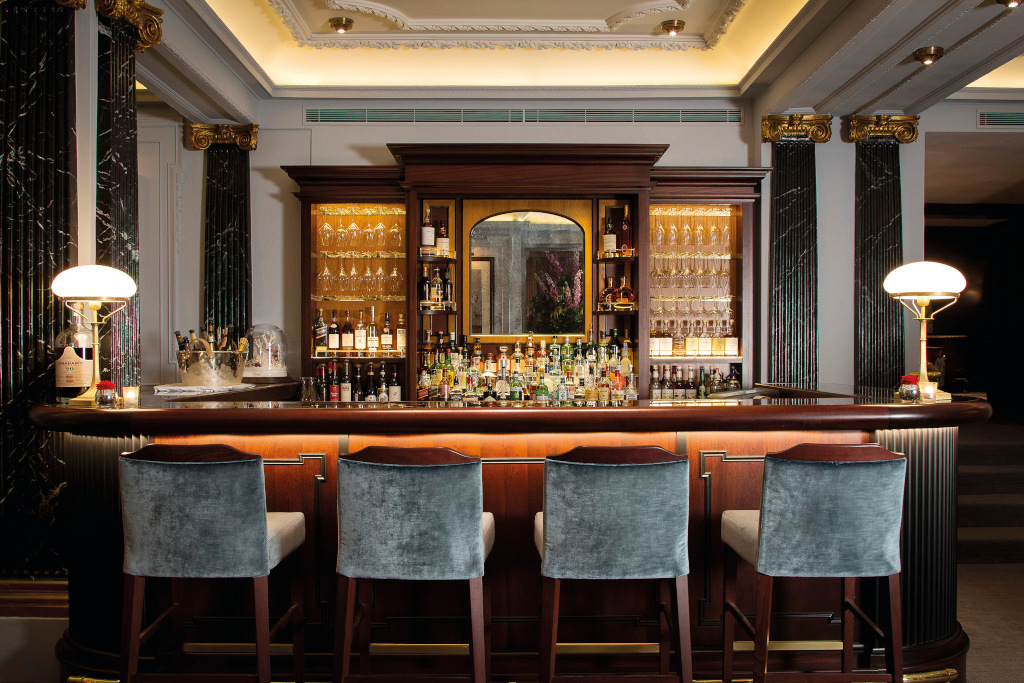 So I picked up the gauntlet thrown down in the course of a lunch at The Game Bird. The challenge – to serve as a waiter for a day – would be fun, I thought, even though it was born of a serious concern, reflected in the uncharacteristically empty tables in the fine dining restaurant of London's venerable Stafford Hotel. 'We are having to turn guests away,' Cassie Delaney-Brown, the hotel's PR explains, over a dish of Orkney scallops tempura and a rather good Chablis. 'The demand is there, but we just can't get the staff to run the hotel properly, at capacity.'
The upshot of the twin-pronged curse of Brexit and Covid, this staff shortage lament, (including 11,000 chefs needed in 2022, according to Occupop) has been echoing through the upper echelons of the hospitality market over the last months. It culminated in a letter to the Financial Times in September, in which Jeremy King and 68 fellow restaurateurs sign a petition for the Government to redress the situation afflicting this £133 billion industry. 'Hospitality is not a low-skill career,' writes King. 'There are many roles both in the kitchen and on the floor that require a high level of training and extensive experience. […] Many roles within hospitality need to be included on the skills shortage list – this is crucial in order to save the industry under Brexit rules.'
Indeed, the first hint that my mission might not be as simple as I'd imagined lands in my inbox with 76 pages of attachments to memorise. Among these is the menu: 33 dishes (excluding desserts), that change seasonally. Piece of cake, I think. But no: each dish is accompanied by a description of ingredients, provenance and preparation… I have to memorise that, too. Three pages, just for oysters nature!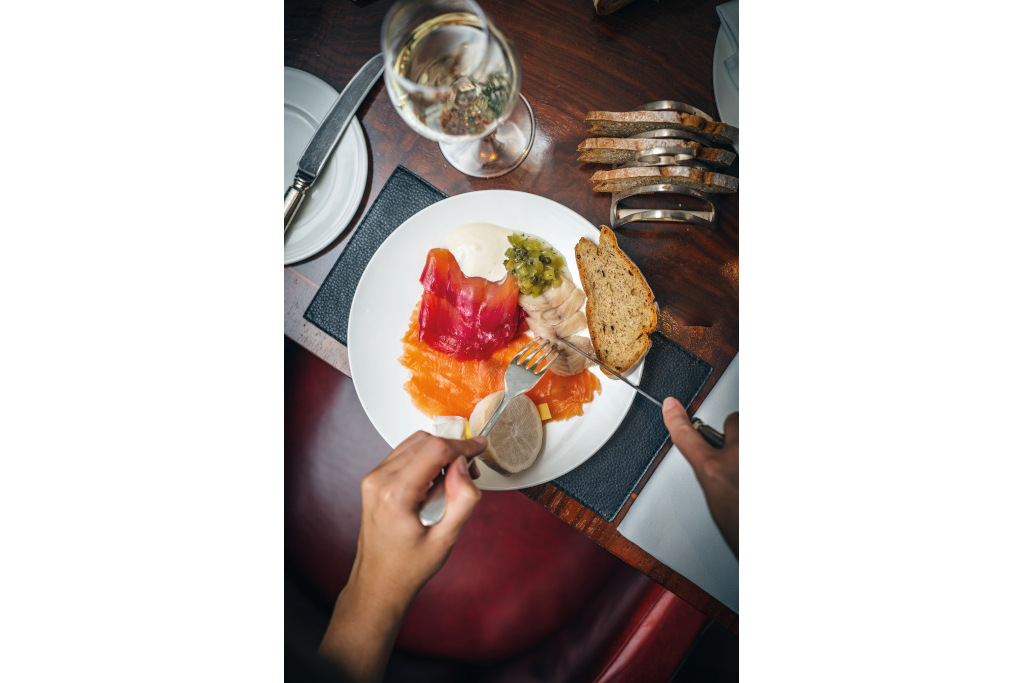 This is nothing compared to the next hurdle – that most fashionable of Anglo-Saxon afflictions: allergies. No fewer than 14 'common' allergens are listed. And no culinary delight goes unpunished. Take my scallop dish, accompanied by crustaceans, fish, eggs, soy, milk, nuts, mustard, sulphites and gluten – any one of which might set off a testy immune system.
Luca Gaeta, the Stafford's delightful maître d', greets me as I arrive for training, but he's round-eyed with exhaustion after a 15-hour shift. 'I usually have 12 to 14 waiters,' he explains, 'but we're currently down to just six.' So everyone has to pitch in everywhere, ricocheting between the restaurant, the bar and room service: distinctions between the five categories of waiterly seniority are necessarily blurred.
'Following a recent advertisement for a Number Two,' says Luca, 'we received 12 replies. Not one applicant was English. And not one had the necessary experience.' He explains that as soon as waiters are engaged he tests them on their knowledge of the menu. Three strikes and they're temporarily demoted to the realm of commis – a role that combines the endurance of Hercules with the fates of Persephone and Sysiphus – as the commis' lot is to emerge from the underworld of the kitchens into the earthly paradise of the dining room, bearing an endlessly rotating cycle of full and empty trays.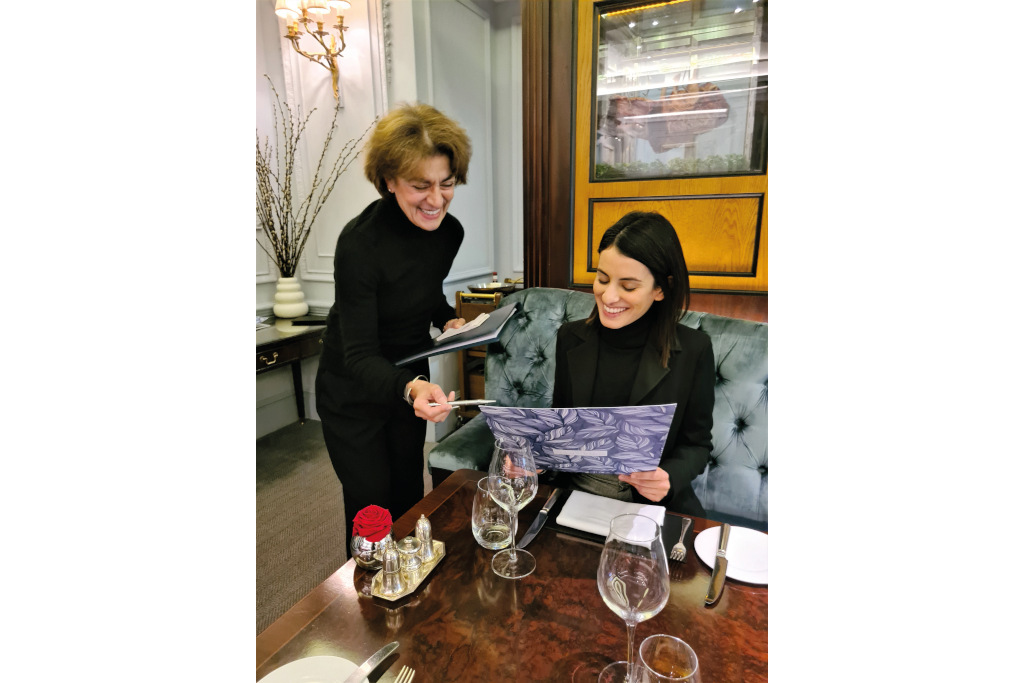 Happily, as Luca's shadow, I am on the restaurant floor. But first I'm given a back-of-house tour of the underground labyrinth, which includes a staff canteen and relaxation room; the latter, in the circumstances, is as populated as the Marie Celeste. The kitchens, smaller than I'd imagined, are hot, busy and remarkably good-natured. If I was secretly hoping to witness copy-friendly Ramsay-esque tantrums, it is not to be. Even the recent appointment of starry TV chef, Lisa Goodwin-Allen (from Michelin-starred sister-restaurant, Northcote), to oversee operations and work alongside head chef Josef Rogulski, doesn't put collegiate noses out of joint. Master sommelier, Gino Nardella, provides the highlight of the tour: the hotel's 17th-century cellars, where some 8,000 bottles lie behind elegant wrought-iron grilles, secured with gathering dust, to ensure they're still drinkable. But even a humble waiter must have a basic knowledge of wines available by the glass. So far, so good…
After the daily Food & Beverage meeting, which scans lunch reservations ('always refer to guests by name') and VIP preferences, my training begins. I am initiated into the secrets of napkin origami, and instructed in the order of service (as formulaic as its religious equivalent), down to the angle at which to place the glasses ('The engraving on the foot must be at 60° to the knife.') I must study guests' body language and return at the right moment to take their orders, which mercifully I may write down, starting with the ladies and proceeding in a clockwise direction. Each table position is assigned a code number, since asking: 'Who's having the burger and chips?' is as non-U as offering your spectacles to the guest who asks what's served with the steak.
What defeats me is having to feed constantly updated orders to an information-hungry machine that spews them out to each station in the kitchens, so chefs to know exactly what stage each table is at. A copy is kept in the pantry, marked up with hieroglyphics denoting which cutlery is required by which person for which course. Luckily, for the sake of everyone's sanity, I am spared this part of my education, leap-frogging to serve the starters.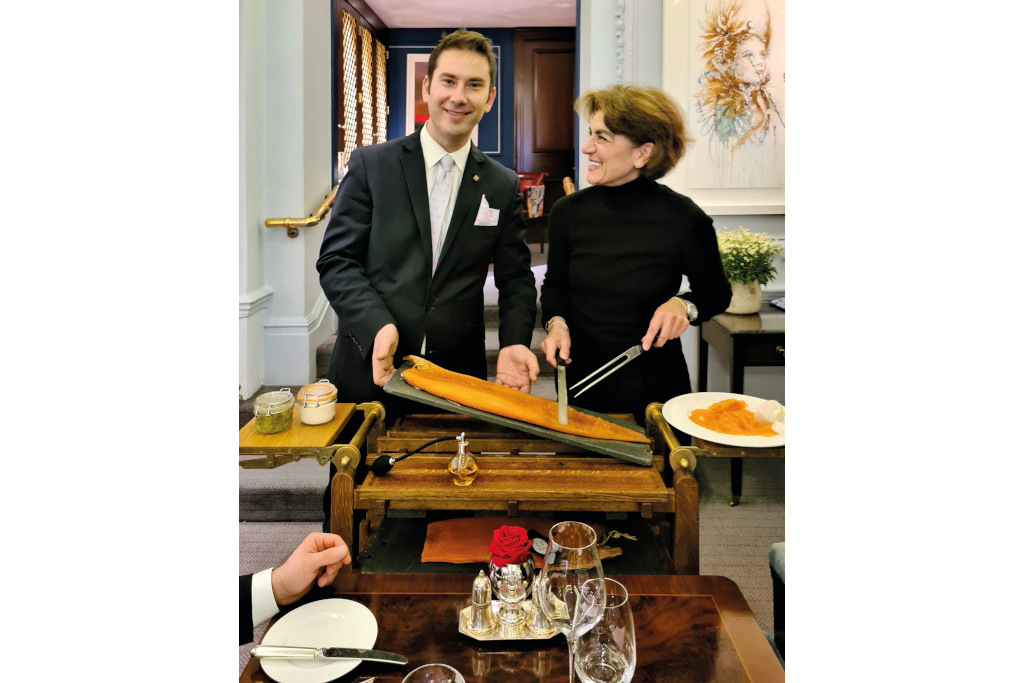 I enjoy learning how to carve a side of salmon – a skill requiring a subtle wrist action comparable to that of a violinist with a bow. Inevitably, it results in my table receiving more fish than they bargained for, until I finally achieve the perfect slice, legato e tenuto. This I serve, 'Italian style', from the right – an easy task, but for the need to negotiate an enormous flower arrangement, the toppling of which doesn't bear thinking about.
My star turn comes with the dessert order: crêpes Suzette, which I flambé in a copper frying pan at the table, under Luca's strict supervision. Butter, sugar, orange, Grand Marnier, and… whoosh! In an improvisational flourish, I pluck a rose from the table, and sprinkled its surprisingly resistant petals over the crêpes. Luca looks alarmed. 'Please don't eat the flowers,' he implores the guests. They've been pickled in formaldehyde.
These are not 'real' guests, of course, but stooges planted by the hotel to protect the innocent. 'Excellent!' exclaims Luca after my performance, with charming mendacity. 'I'd hire you any day.'
I have to say it's no doddle. The job requires sustained concentration, engagement with guests, communication with colleagues, anti-social hours, knowledge… and immense stamina. 'I find it highly offensive when people think that anyone could do the job of a waiter,' Gino, a veteran of 45 years' experience, tells me. 'This is a skilled profession.' I can only agree.
READ MORE:
Best Private Chef Services & Caterers in the UK / Best New London Restaurants Opening in 2022