Beau Willimon creator of Netflix's House of Cards, started out at his local one-screen cinema. Read about his most memorable moments and what he thinks is the best thing about London.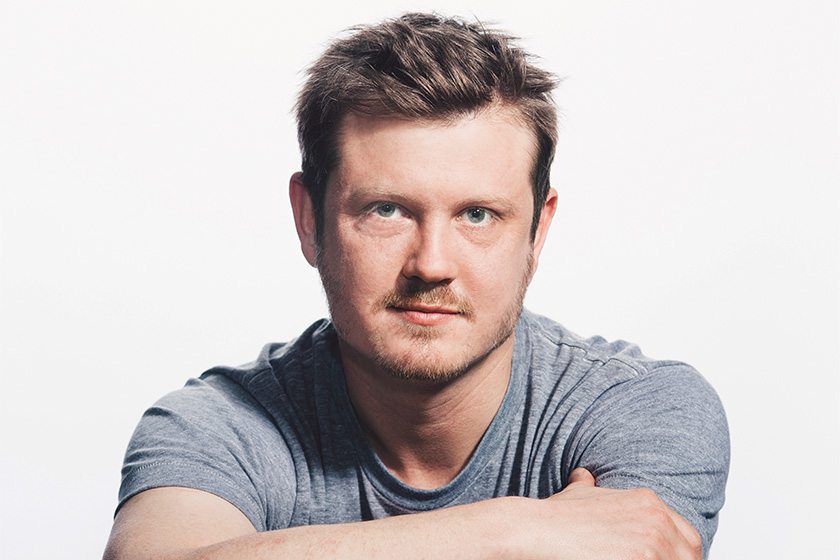 My Dad was in the navy, so I grew up all over; places like Hawaii, San Francisco and Philadelphia. We eventually settled in St Louis, which is where I would consider home, although I've now lived in New York far longer than I've lived anywhere else.
I live in Carroll Gardens in Brooklyn with my girlfriend, Michele. Just the two of us. Our cat died recently, which makes the place feel a little emptier. But we have a beautiful balcony that overlooks the street and big windows with lots of light, neither of which are common in New York.
I've been in the neighbourhood for 13 years. I know all the storekeepers there, always eat at the same restaurants. As restless and on-the-move as I am, I'm also a creature of habit and my neighbourhood grounds me. I'll probably live there for the rest of my life.
I've never bought property. I don't think I want to. I like the idea of not being pinned down by it. That sort of freedom is more important to me than any ownership.
One of my first memories was trying to climb an avocado tree in our backyard. I got covered with thousands of ants. It was terrifying. My Dad had to hose me down for an hour but it didn't stop me from trying to climb the tree again the next day.
My first job was at The Shady Oak Movie Theater in Clayton, Missouri. It was a one-screen cinema. I had to do everything – sell tickets and popcorn, clean the theatre and bathrooms. I probably bought a jazz CD with my first pay cheque at Vintage Vinyl Records on the Delmar Loop.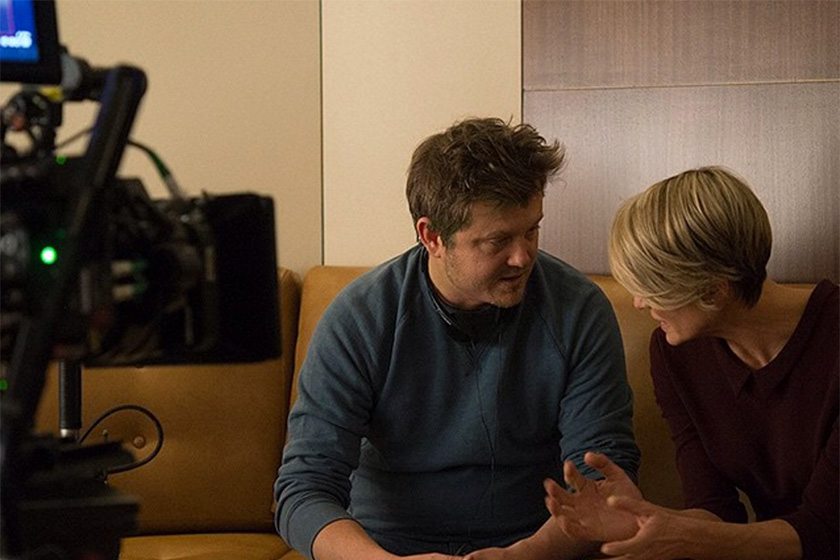 Instagram @houseofcards Beau Willimon with Robin Wright who plays Claire Underwood 
We filmed most of House of Cards in Baltimore, a city I grew to love. But, during season three, we filmed for a week in New Mexico, and it was magical. That endless sky and unbroken terrain casts a spell.
My most memorable moment from filming was the Tibetan monks from season three. The mandala they made was real. It took them four days and when it was time to destroy it, our entire cast and crew gathered while the monks prayed, chanted and played music. Within minutes it was gone. Many of us wept. It was a reminder that all art, like life, does not last forever.
The best thing about London is that history collides with the present. You can walk the streets Shakespeare walked on your way to see Gerhard Richter paintings at Tate Modern.
I drew some graffiti of a robot getting its wheel stuck in a piece of gum on Bethnal Green Road several years ago. See if you can find it. I highly doubt it's still there, having been drawn in chalk. But if it is, send me a photo, because it will prove that miracles are in fact possible.
On Saturday night I'm usually working. I don't differentiate weekends from weekdays. When your work is your passion you don't need to take weekends off.
I'm currently reading Stefan Zweig's Mary Queen of Scots. And no, that's not just because I'm answering this question for a British magazine. It's mere coincidence. Plus, Zweig was Austrian, so it's a wash.
Don't laugh, but I love YouTube videos of lava.
READ MORE: Joanne Froggatt on life after Downton Abbey
READ MORE: Property of the day
---