There's nothing like Ben Fogle's CV to make you feel lazy.
A self-proclaimed modern-day nomad, his wild CV includes – to name a few – rowing across the Atlantic, climbing Everest, swimming from Alcatraz to San Francisco, and racing across Antartica to the South Pole. An award-winning broadcaster, he's presented numerous programmes and documentaries over the years, as well as publishing nine bestselling books. Underlying all this is a deep love for the planet, and his extensive conservation work led him to become the UN's Patron of Wilderness two years ago – so he's well-placed to share some eco-tips with us…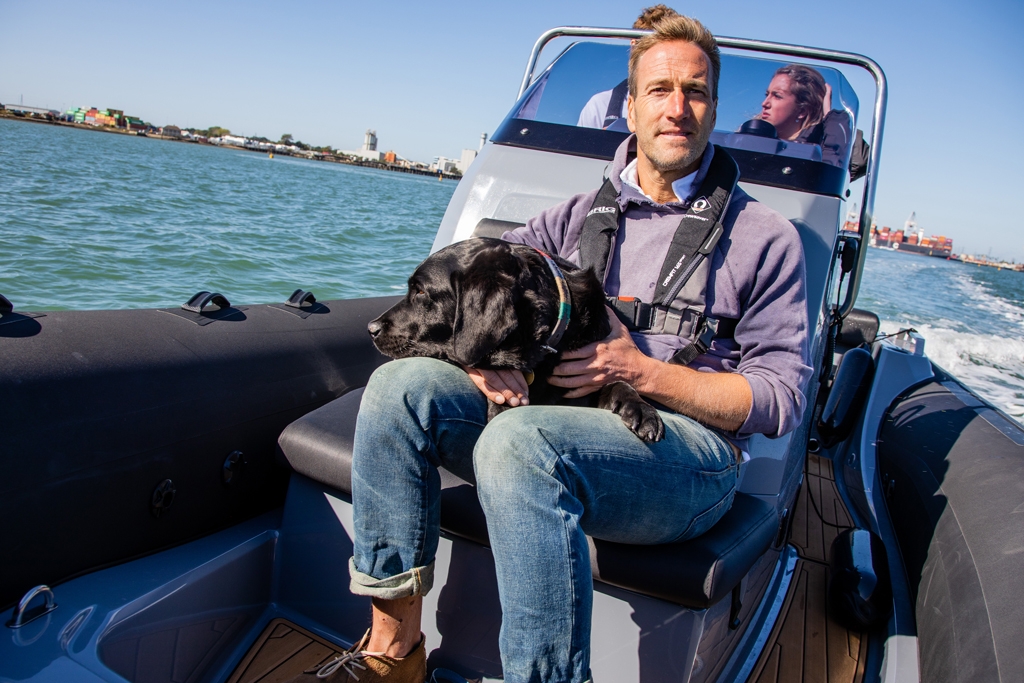 Have you always had an interest in boats?
I've always loved the water. I was in the Royal Naval Reserve while I was at university, where I got my coastal skipper license, and I've done more and more sailing as the years have gone by. I don't have a boat but I do have a paddleboard, which is the way I reach the water whenever I can – whether it be on the Thames or down in Cornwall.
What would your dream boat be?
My paddleboard is a beautifully homemade wooden paddleboard, which was hand-built down in Devon – I love the small artisan of boat building. I'd also love a Riva boat, I'd love a beautiful Sailboat, I'd love a Laser…there's probably about 15 boats on my list but firstly I'd have to live right next to the water, and secondly I might need a slightly bigger bank balance!
You've had your fair share of adventures on the water. Which has been the most challenging?
Probably rowing across The Atlantic with James Cracknell for 3,000 miles in a little 21-foot row boat. I've done a lot of big sails; I sailed out to Rockall in the North Atlantic which was one of the stormiest oceans I've ever been in.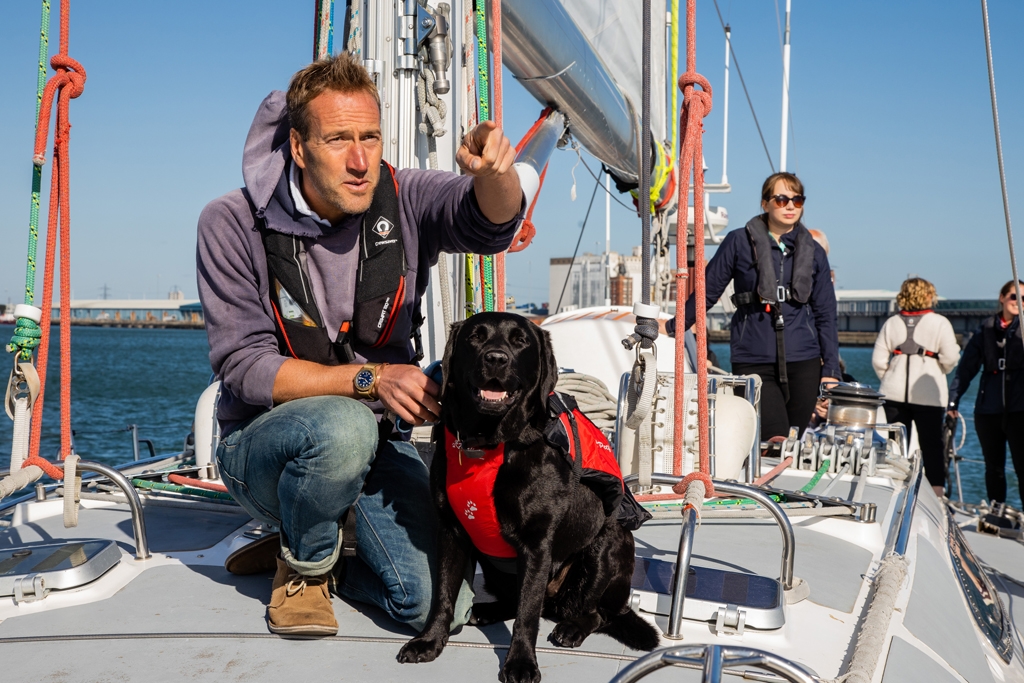 Tell us about the Southampton Boat Show…
I've been coming to the Southampton Boat Show for many years now and it gives people a perfect introduction into all the different types of boats and vessels available. Boating is still seen as an elitist hobby because the price point is high, but these days there are really clever initiatives now like Borrow a Boat which is literally like Airbnb for boats. This year the show is trying to be as green as possible, so it's gone plastic-free. I've been working in the marine plastics sector for a long time now – I was part of the film A Plastic Ocean which first highlighted the problems. This year is also the first time dogs are invited to the show, so I'm here with Storm, my Labrador, who accompanies me everywhere on my paddleboard.
What are your top tips on being more eco-conscious?
It sounds basic but just get into the habit of always leaving your house with a reusable bag, a reusable tea or coffee cup and a reusable water bottle. Those three essential items are will massively reduce your daily consumption. When travelling, it's just about trying to be as sensitive and sensible with your decisions. Plan ahead: think about whether you're going to be able to fill up with fresh water. Also think about how to reduce your travel footprint – once you're in a particular region, use trains or more sustainable transport when getting around. Every little counts.
Ben Fogle attended the most environmentally and dog friendly Southampton International Boat Show, powered by Borrow a Boat, with his Labrador Storm. Southampton International Boat Show runs until Sunday 23 September and is Britain's biggest festival of boating, with over 15,000 people getting out on the water over the Show. To buy tickets visit southamptonboatshow.com
---