These hotels can't fail to float your boat – literally and metaphorically speaking…
Deep Breath: REVĪVŌ Wellness Cruise, Indonesia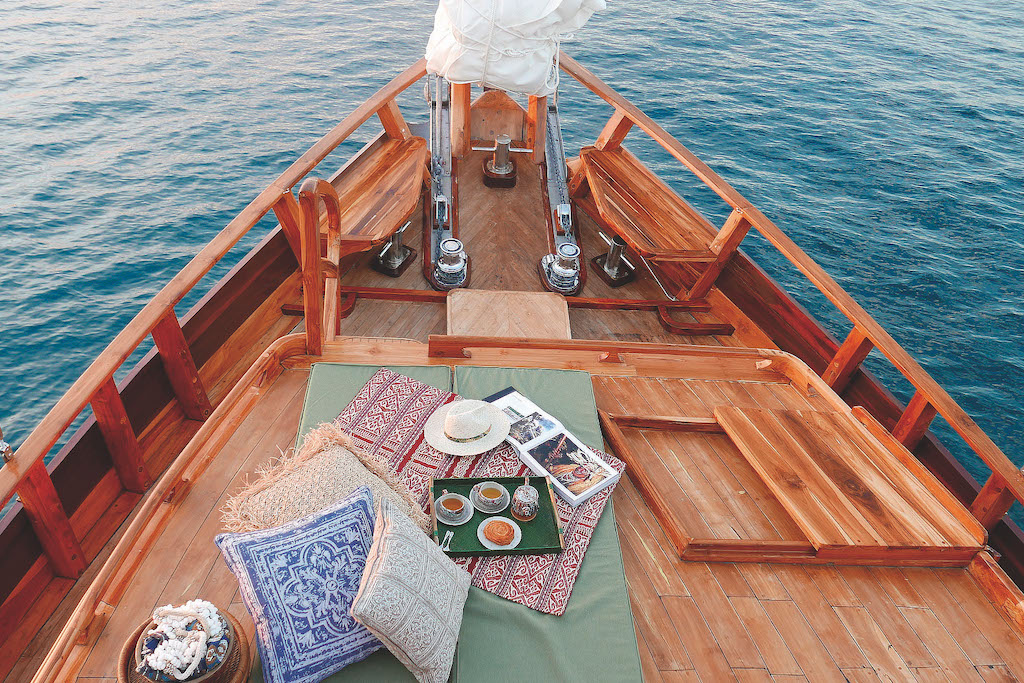 Diving junkies looking for a wellness escape would do very well to book onto the REVĪVŌ Wellness Cruise, which charts its course through Indonesian islands. The Diving and Mind Training Retreat provides the privacy and space needed to reset your batteries. Each REVĪVŌ vessel has its own onboard wellness coach with a relaxed roster of yoga, meditation, trekking, spa treatments and meal plans set by a nutritionist. Whether it's the hand-crafted phinisi or traditional teak cruiser weaving through UNESCO-protected islands, this is the ultimate setting to reconnect with nature and your inner self.
BOOK IT: Six-night REVĪVŌ Wellness Cruise from £60,430, plus VAT. revivoresorts.com
Island Hopping: Four Seasons, Koh Samui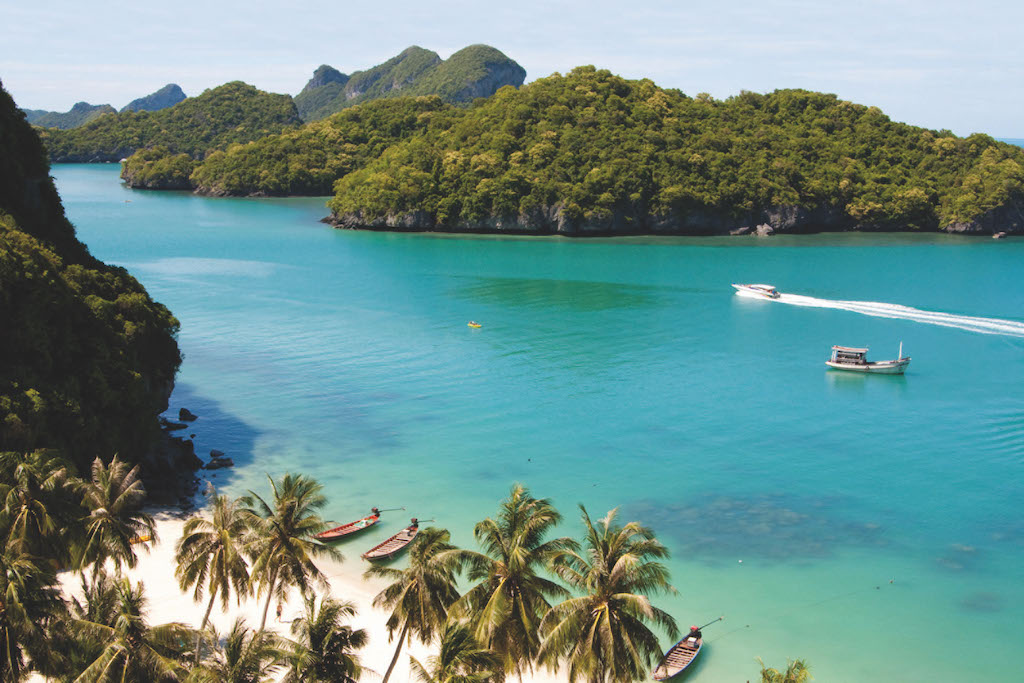 One of the only resorts in the portfolio to have its own private yacht, Four Seasons Koh Samui's exotic location within Thailand's Angthong National Marine Park makes it the perfect launchpad for exploring hard -to reach areas aboard Minor Affair. From snorkelling alongside parrotfish and stingrays to peeling back remote, rainforest-fringed islands, charters allow guests to delve deep into the scenery – with onboard lunches by Four Season chefs and guided stargazing should the adventure spill into the evening.
BOOK IT: Island day programme from £5,549 plus VAT; fourseasons.com
Yes Sir: Sir Joan Hotel, Ibiza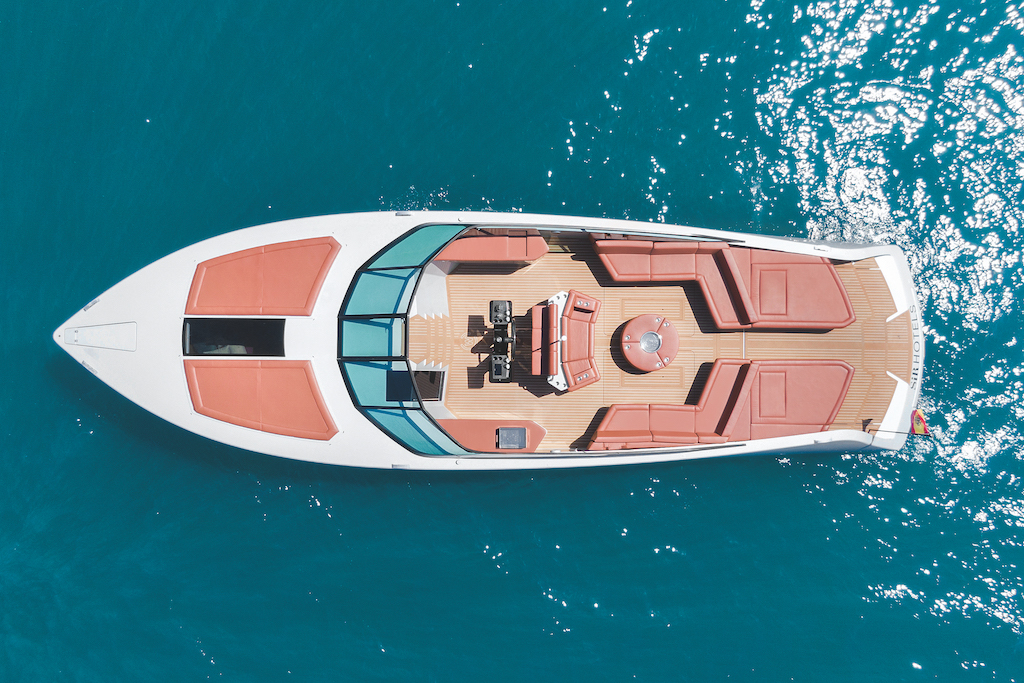 Fresh on the scene in Ibiza this summer, 18m 'Sir Boat' has paired up with Sir Joan Hotel (one of the island's boutique gems), sailing the hotel's tasty IZAKAYA Asian Kitchen & Bar dishes and contemporary design out to sea. Captain, crew and a delightful on-board butler accompany a party of up to ten guests… soon to open in Barcelona's Sir Victor.
BOOK IT: From £4,443 per day (July to August); sirhotels.com
Bodrum Beauty: Caresse, Bodrum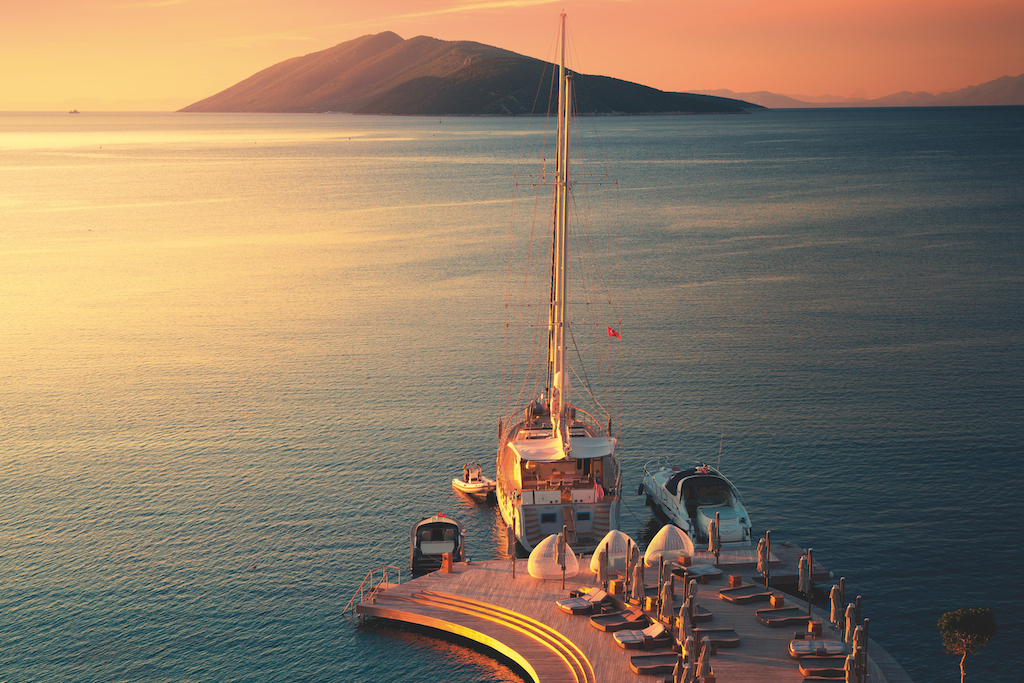 Relaxed boutique resort Caresse, just outside the historic city of Bodrum, has plenty to boast about on the water. The jewel in its crown is its traditional wooden Turkish Gulet, Miss B – (although its Sunseeker XS 2000 comes a close second, playing a starring role in James Bond's Casino Royale.) Day trips with Miss B will sweep you into a Robinson Crusoe-style reverie, on the staggeringly turquoise waters of Aquamarine Bay with up to eight people on board, or to Black Island with a full spread for lunch and sundowners.
BOOK IT: Half a day from £891 plus VAT; marriott.com
Off-Grid Oman: The Six Senses, Zighy Bay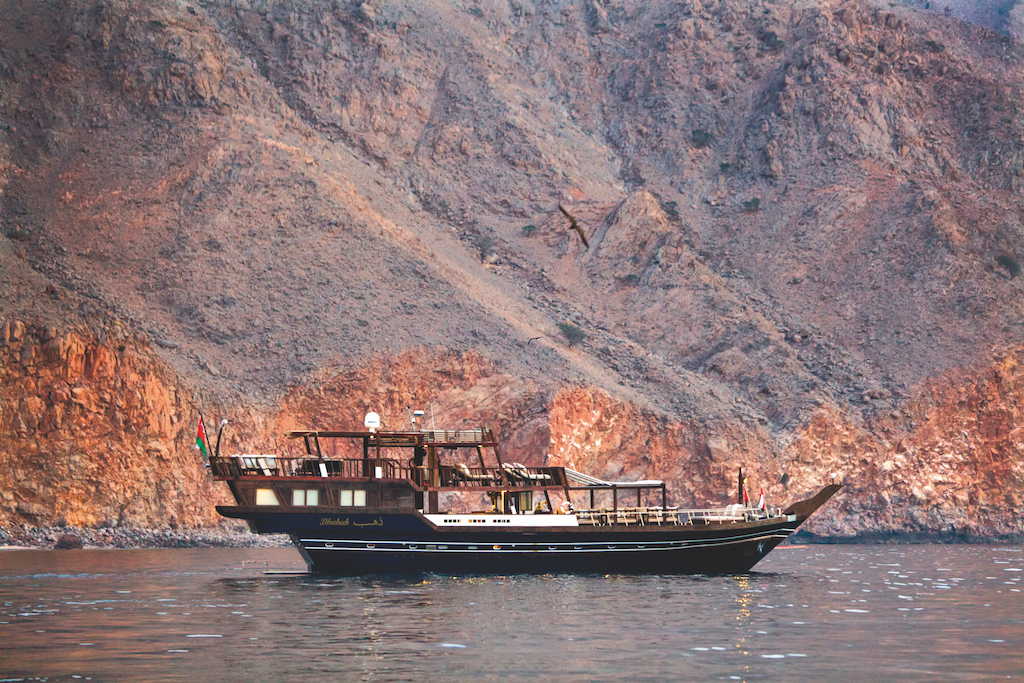 The Six Senses team at Zighy Bay– a famously delicious corner of Oman – has designed an ultra-luxe Omani dhow vessel, 'Dhahab' to cruise the Arabian Gulf, keeping up to six guests cool in those Omani heatwaves (hello air-conditioning). Dhahab's three-day bespoke itineraries sailing past remote fishing villages and secluded bays flanked by rugged mountains can include fishing, kayaking, snorkelling, private chefs and on-board movie screening. Guests can even request extra sunset spa treatments, diving and onboard cooking classes.
BOOK IT: Three-day itinerary from £16,891; sixsenses.com
DISCOVER MORE:
The C&TH Guide to Superyachts / Sneak Peek: Inside the August Super Yacht Issue
---