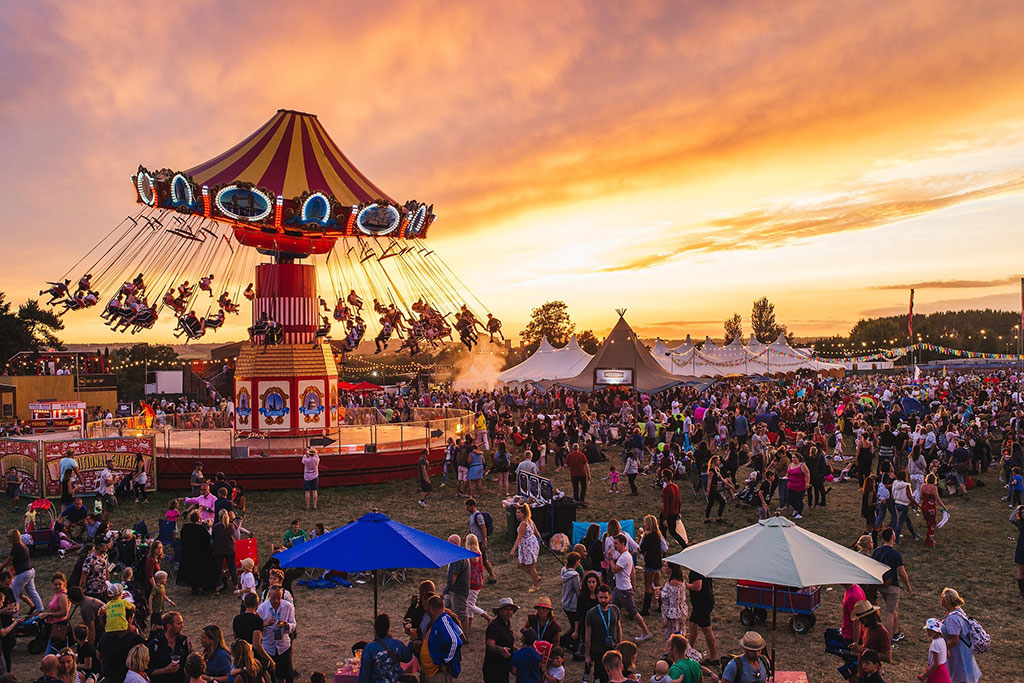 2023's Best Boutique Festivals To Book Now
---
Got Glastonbury FOMO? Fear not: there are plenty of other festivals to get tickets for this summer
When the British summer delivers on the weather front, there's nothing better than a music festival (especially if you can find one serving champagne). Whether you're looking for family-friendly festivals, extra-special small independent music festivals, or boutique options at your favourite dusk-till-dawn alfresco rave, we've rounded up the best boutique festivals to come in 2023. 
The Best Small & Luxury Boutique Festivals 2023
The Ultimate Boutique Festivals Calendar
May: Elderflower Fields,

The English Riviera Food and Music Festival

June: Hampton Court Palace Festival, The Grange Festival
July: Henley Festival, Jupiter Rising,

Bluedott Festival,

Truck Festival,

Iford Manor Jazz Festival

August: Wilderness, Boomtown, Houghton Festival, Big Feastival
October: Camp Good Life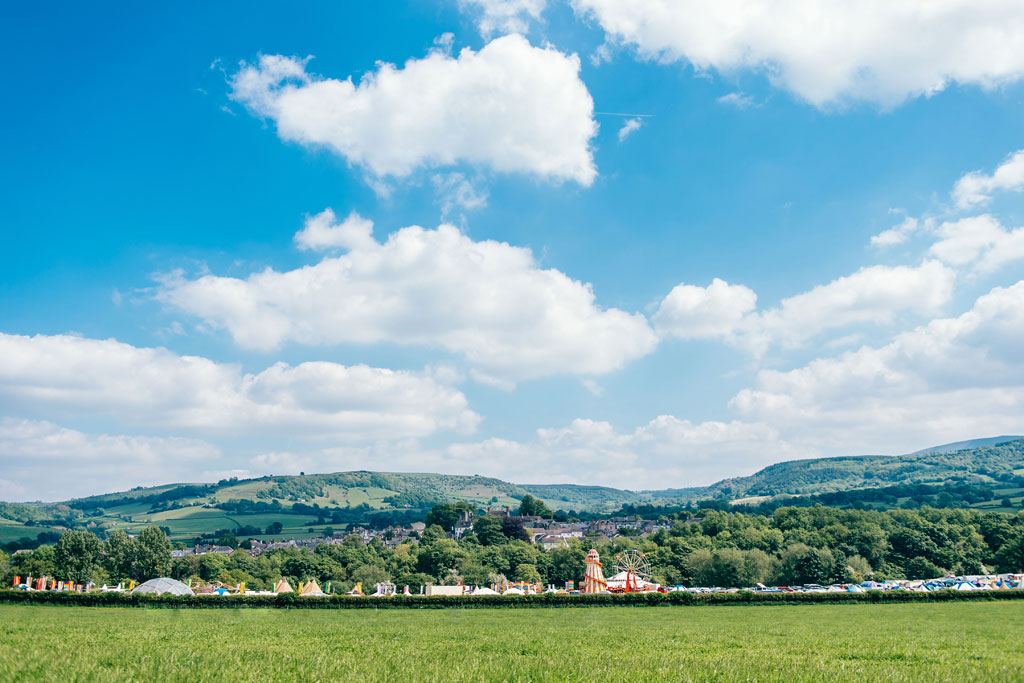 Elderflower Fields
When? 26–29 May 2023
Where? Ashdown Forest, Sussex
What? One of the most family-friendly boutique festivals, this Sussex-based extravaganza is designed especially with children in mind. With music, sports, nature and art, this lush festival features hot showers and a woodland spa, set in beautiful Sussex countryside.
BOOK IT: Adult weekend tickets from £159.83. elderflowerfields.co.uk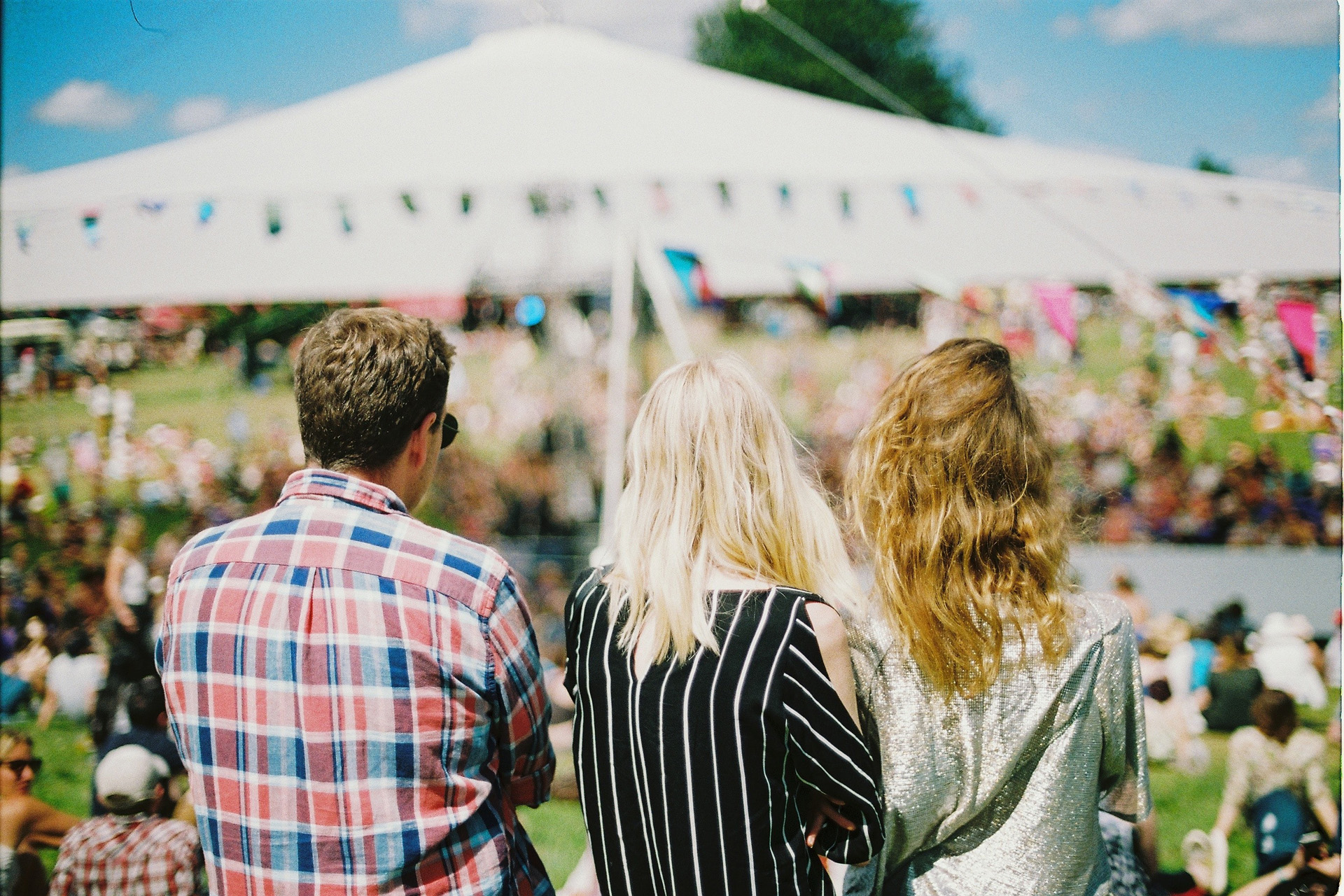 The English Riviera Food and Music Festival
When? 26–29 May 2023
Where? Torre Abbey Meadows, Torbay, Devon
What? New for 2023, The English Riviera Food and Music Festival will celebrate the best of the Southwest, across food, music and culture. Expect an eclectic mix of tasty dishes and high-quality local produce at the daily food market, talented chefs cooking up a storm live on stage, performances and interactive activities designed especially for kids and families, and a stellar mainstage lineup featuring the likes of Scouting For Girls and Rebecca Ferugson. All with a stunning beachy backdrop to boot.
BOOK IT: Exclusive pre-sale tickets start from £27.25 and exclusive pre-sale family tickets (2 adults + 2 children) £64.50. rivierafoodmusicfest.co.uk
Hampton Court Palace Festival
When? Throughout June
Where? Hampton Court Palace, Richmond-upon-Thames
What? Boutique festivals don't get much better than this. Artists perform to a beautiful backdrop in Henry VIII's open-air Base Court for an intimate audience of 3,000 at what is sure to be one of the summer's biggest celebrations. This year's line-up includes race Jones, Kaiser Chiefs, Björn Again and Rick Astley, with more to still be announced. It's also the perfect festival if a picnic on the lawn pre-show is on your check-list. We're very much in.
BOOK IT: hamptoncourtpalacefestival.com
Where to stay? The Bingham. This glamorous, intimate riverside hotel began life as two Georgian townhouses, later joined together by Lady Anne Bingham, a forebear of Lord Lucan. Crikey. Today's owner, Samantha Trinder, ably assisted by brilliant general manager Erick Kervaon, has created a special place in which to stay and dine. Slick and contemporary, the hotel has the friendliest staff, a fun cocktail bar and a beautiful restaurant, a Richmond hotspot where natural modern British cuisine excels. But it's the setting that adds the extra magic here, and the view. binghamriverhouse.com
The Grange Festival
When: Throughout June
Where? Hampshire
What? The Grange Festival is an event series dedicated to performing world-class opera in the heart of Hampshire. Located in a modern opera house, tucked away in the orangerie of the neo-classical ruined The Grange, head here if classical music is your thing, and be pleased by the added benefit of rolling parkland, the beautiful main house, and delicious delicious sparkling wine grown on site.
BOOK IT: thegrangefestival.co.uk
Where to stay? The Wellington Arms. There's something pretty special about 'The Welly'. It's a real foodies' pub, owned and run with great charm by Simon Page (front of house) and Jason King (award-winning chef). Set in the countryside on the Hampshire/Berkshire border, it has a burgeoning kitchen garden and a field where hens, bees, sheep and pigs are kept. The dining room – there are just 12 highly prized tables – is delightfully informal. There are four bedrooms: the Apartment is a one-bedroom suite above the pub. Then, tucked away in a converted 17th-century, oak-framed hay store are two striking guest rooms, all exposed brickwork and timber beams, and outside a green oak barn, the Cart House. thewellingtonarms.com
Henley Festival
When? 5–9 July 2023
Where? Henley-on-Thames, Oxfordshire
What? We're always first in line for tickets to the country's only black-tie music festival. The music line-up is always stellar, and this year is no different, with Rag'n'Bone Man, Westlife and Nile Rodgers & CHIC all on the cards. You can also expect comedy from the likes of Marcus Brigstocke, Jo Brand, Chris McCausland and Adam Kay – and, if it's festival food that gets you excited, you won't find a better culinary line-up than this one on the banks of the River Thames.
BOOK IT: henley-festival.co.uk
Where to stay? Hurley House, Berkshire. Hurley House is a newly refurbished boutique hotel with 10 beautiful bedrooms and an excellent restaurant. Think cosy country English pub styling with a luxe twist. Free-standing baths, worn leather armchairs and room one even has its own terrace for afternoon drinks in the sun (or, you know, English drizzle). The crowd is family-friendly and a mix of locals and the city crowd escaping for a night or two, while the restaurant is run by Michael Chapman, formerly head chef of Michelin-starred The Royal Oak at Paley Street. Hurley House is an easy-to-reach country escape that's the perfect stop-over for a day in Henley, Marlow, Oxford and more. hurleyhouse.co.uk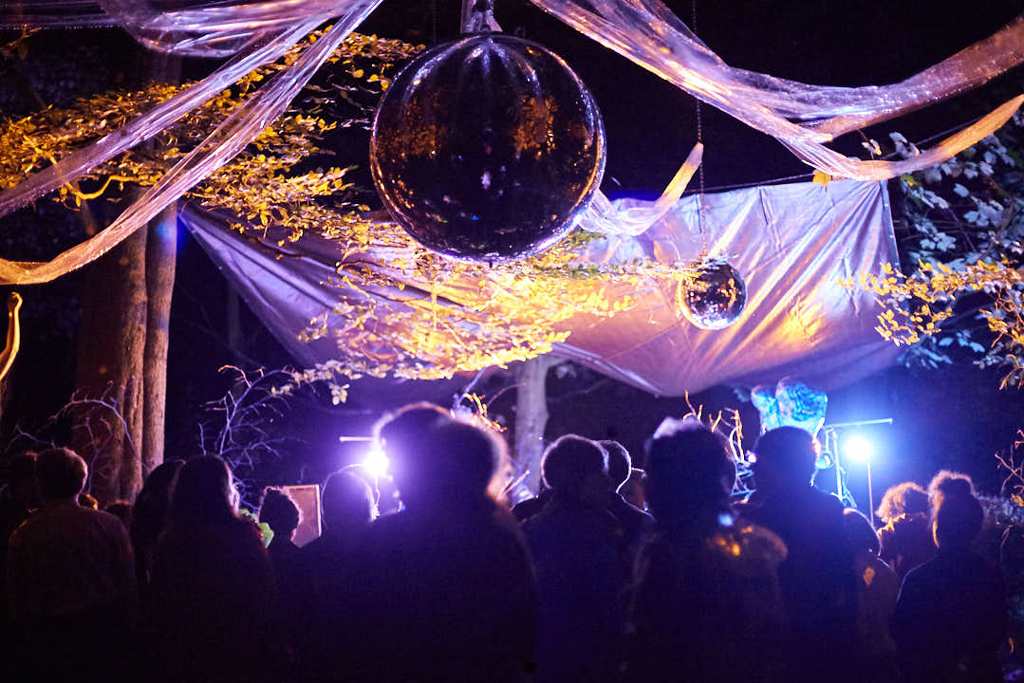 Jupiter Rising
When? 14–16 July 2023
Where? Jupiter Artland, near Wilkieston, West Lothian
What? How does one make a boutique festival even more atmospheric? Host it in a stately home. Jupiter Rising is Edinburgh's newest boutique music and art festival spread over the August bank holiday weekend. Jupiter Artland, found just outside of Edinburgh, is a sculpture park full of grand art installations and sculptures. The line-up is varied and features some lesser-known artists which only adds to the unique, boutique-feel Jupiter Rising promises.
BOOK IT: jupiterrising.art
Bluedot Festival
When? 20–23 July 2023
Where? Jodrell Bank Observatory, Cheshire
What? This spacey celebration at Jordell Bank, Cheshire is a science-lovers dream. This fun fusion of music, science and the exploration of space takes place at the iconic observatory. The 2022 line-up includes headliner Bjork with the Halle Orchestra, Metronomy and Porridge Radio.
BOOK IT: Tickets on sale soon. discoverthebluedot.com
Where to stay? The Chester Grosvenor. It could be the setting for a film, an upstairs-downstairs saga about a glossy, old-school hotel that's set in a provincial city but aims 'to match anything you might find on the Champs-Elysées'. And it certainly does. There's the larger-than-life doorman, swathed in liveried coat, to greet and usher you into a lobby worthy of Claridge's, with its vast staircase and glittering chandelier that once hung in London's Junior Carlton. You'll find a perfect example of a grande dame European hotel, glossy and plump. The bedrooms live up; the food in Simon Radley at The Chester Grosvenor is Michelin starred, and the shopping outside is to die for. chestergrosvenor.com

Truck Festival
When? 21–23 July 2023
Where? Hill Farm, Oxfordshire
What? This small, independent, family-friendly music festival takes place on Hill Farm in Oxfordshire. The 2023 line up is still to be revealed, but 2022's visitors enjoyed music from Sam Fender, The Kooks, Bombay Bicycle Club and Kasabian, alongside an excellent food offering.
BOOK IT: Weekend camping tickets from £140. truckfestival.com
Where to stay? The Wild Rabbit. Just a few fields away from sister enterprise Daylesford, the organic farm shop, café, deli and Bamford Haybarn Spa – the wellness retreat of Carole Bamford, it draws well-heeled locals and weekenders in equal measure to meet, eat, party, chill and – if they want – bed down for the night in great comfort. The restaurant – think boho-chic farmhouse kitchen – lies behind, with its pewter-hung dresser, long wooden tables and busy chefs in view. Head Chef Nathan Eades is at the helm in the kitchen, with culinary delights available all day. This Wild Rabbit is sophisticated, convivial and informal and the 12 bedrooms and three cottages – symphonies in designer cream and taupe – are sanctums of rustic-chic. thewildrabbit.co.uk
Iford Manor Jazz Festival
When? TBD July 2023
Where? Bradford-on-Avon
What? One of the country's most beautiful, historic venues, Iford Manor launched a new jazz festival a few years ago. Curated by multi-award-winning jazz vocalist, Claire Martin OBE, the programme is filled with acclaimed jazz artists from all over the world, alongside rising stars. Expect performances from the likes of Ray Gelato and The Giants, alongside a whole host of food and drink offerings including a champagne bar and an open fire Argentinian asado.
BOOK IT: ilfordmanor.co.uk
Where to stay? The Royal Crescent Hotel & Spa. In the heart of beautiful Bath (as seen on screen in Netflix hit, Bridgerton) lies The Royal Crescent Hotel & Spa, a five-star destination expertly combining first-class service and meticulous attention to detail. The hotel's 45 suites and rooms, most of which offer unrivalled views over the hotel's pretty, herbaceous borders or the Crescent's impressive lawn, are among the UK's most memorable places to stay. royalcrescent.co.uk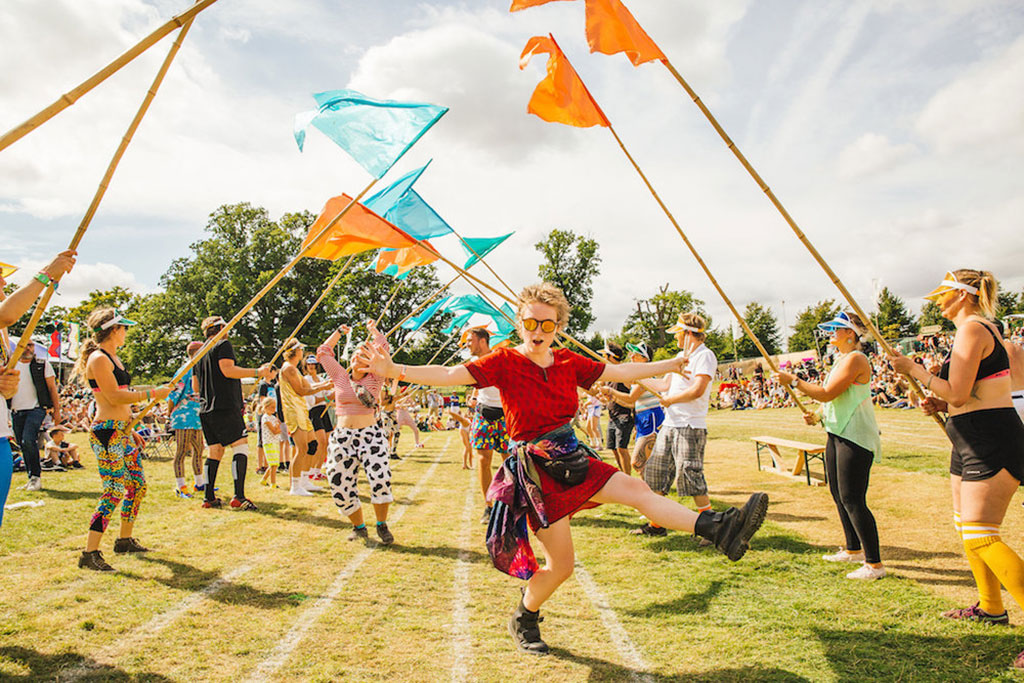 Wilderness
When? 3–6 August 2023
Where? Cornbury Park, Oxfordshire
What? Expect big names in music and culture plus great food served banquet-style to accommodate chats with like-minded festival-goers; this Oxfordshire (relative) stalwart is always a favourite. With wellbeing workshops and boutique camping, there's no need to feel wild as you reacquaint yourself with nature at Wilderness. This year's line-up includes Underworld, Years & Years and Peggy Gou on the music side, plus chefs including Skye Gyngell, Adam Handling and Robin Gill.
BOOK IT wildernessfestival.com
Where to stay? Artist Residence, Oxfordshire. There are five stunning bedrooms upstairs, plus a further three suites in the converted farm outbuildings and a cosy shepherd's hut. Original features have been retained and restored; auction houses and reclamation yards scoured; modern art set against William Morris wallpaper. The restaurant features art by the Connor Brothers and their fictional character Mr Hanbury (a nod to the Mason Arms' famously eccentric landlord Mr Stonhill), while the kitchen offers a hearty British menu using meat and dairy from neighbouring farms and the best seasonal produce from the kitchen garden. artistresidence.co.uk
Boomtown
When? 9–13 August 2023
Where? Matterley Estate, Hampshire
What? As boutique festivals go, Boomtown is certainly one most highly anticipated. This multifaceted music and theatrical event is hosted at the Matterley Estate, Winchester, and previous years have featured the likes of Lauryn Hill, Prophets of Rage and The Streets. Boomtown puts equal importance on stage design and theatrical storylines, with the 'city' split into nine unique districts.
BOOK IT: boomtownfair.co.uk
Houghton Festival
When? 10–13 August 2023
Where? Norfolk
What? This Norfolk fest has a licence that permits music from dusk to dawn, with 'spontaneous' back-to-back sets, award-winning DJs and a stellar music line-up. Set amongst dense woodland with an abandoned woodland and a picturesque lake, Houghton, curated by DJ Craig Richards, is becoming one of the most exciting prospects on the festival calendar.
BOOK IT: Tickets on sale 3 February 2023. houghto­­nfestival.co.uk
Where to stay? Congham Hall, King's Lynn, Norfolk. Set in 30 acres of gardens and woodland, this calm, handsome Georgian house has a special feature: its acclaimed herb gardens, containing almost 400 varieties, plus orchards and kitchen garden. To either side is a drawing room and library, and there's also a slick bar. The airy dining room works both for smart gatherings and relaxed, informal meals. The bedrooms are all impeccable and comfortable, divided between those in the house and those in the garden wing, next to the pampering Secret Garden Spa. The house rooms are cool and classical in style and make lovely havens in which to relax. conghamhallhotel.co.uk

Big Feastival
When? 25–27 August 2023
Where? Kingham, Cotswolds
What? Held on founder and Blur star Alex James' farm in Kingham, the Big Feastival is a music/food festival with plenty on offer for everyone. With festival fun for all the family, little ones can enjoy the Little Dudes' Den, pop along to the Farm Park and enjoy entertainment from children's TV favourites. Anne-Marie, The Human League and Stereophonics are headlining this year.
BOOK IT: thebigfeastival.com
Where to stay? Barnsley House, Cirencester. If you dream of somewhere not too large, but not too small, somewhere effortlessly chic yet close to nature; if you fancy a hotel with a discreet spa, an intimate cinema and a famous garden, then look no further than this gorgeous Cotswold retreat. No two bedrooms are the same, but all are cool and comfortable, blending classy furniture and state-of-the-art facilities that blend with traditional elements like old beams, stone fireplaces and wooden floors. As for the lovely Potager Restaurant, elegant, fresh and unfussy food is served in a cleverly mirrored white and cucumber green room, which leads to a pretty terrace overlooking that entrancing garden. barnsleyhouse.com
Where to Stay?
The Balmoral, Edinburgh, Rocco Forte's historic Edinburgh landmark only 35 minutes by train to the festival. It was built in 1902 in impressive Scottish renaissance style as a railway hotel serving Waverley Station. Pronounced one of the great railway hotels, its iconic clock was set three minutes fast so that guests and locals wouldn't miss their trains. It has turrets at its corners and a central courtyard, occupied by the dazzling glass-domed Palm Court. Exuding a timeless elegance, the bedrooms have been designed by Olga Polizzi, Director of Building & Design for Rocco Forte Hotels, with their castle view rooms framing some of the Scottish capital's most famous vistas. The Balmoral's two restaurants offer guests a choice of fine or brasserie dining. Number One, with its red lacquer walls and dove grey seating, offers a Michelin-starred menu celebrating Scottish produce. Brasserie Prince, headed up by Executive Chef Gary Robinson, serves up a new alliance marrying the best of Scottish ingredients with French cooking. The service throughout the hotel is faultless. Doubles from £180.
Camp Good Life
When? TBD October 2023
Where? Hawarden, Wales
Over inn the glorious, unusual, historic setting of the Hawarden Estate against the backdrop of two castles, The Good Life Society is a Welsh gem hosting events year round, one of which used to be The Good Life Experience, a raucous celebration of music, feasting and togetherness. Stepping back from larger-scale events following the pandemic, The Good Life Society tentatively reintroduced their love of music, food and ideas with Camp Good Life in Autumn 2021 – with only 1000 tickets available. 2022 saw a repeat, and though details are yet to be confirmed, we expect an October 2023 return.
BOOK IT: thegoodlifesociety.co.uk
Featured image: Big Feastival