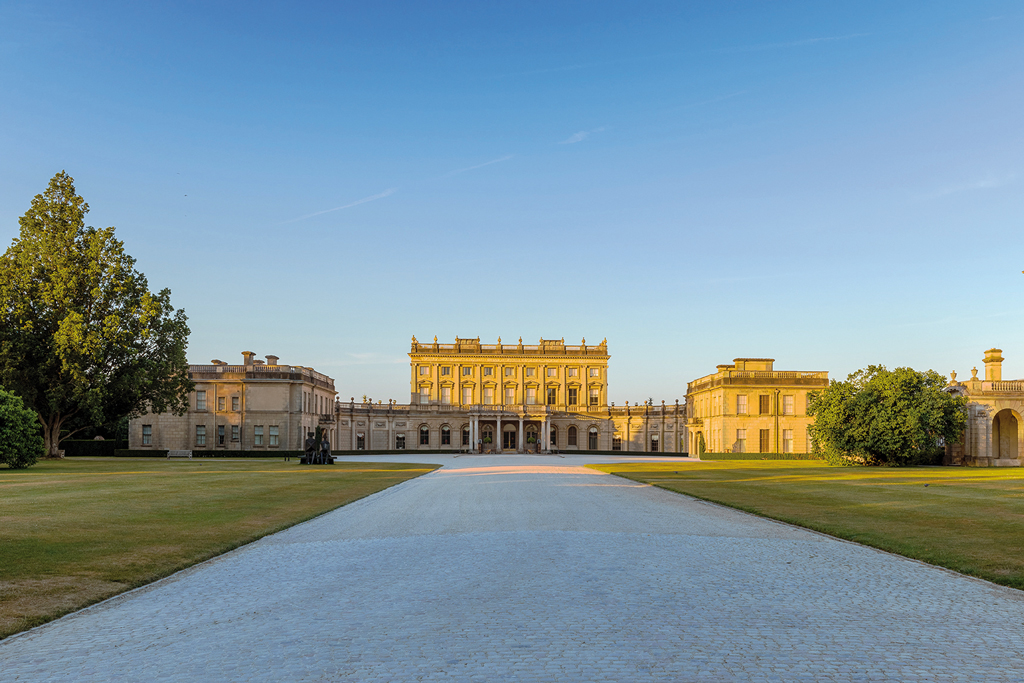 The Best Literary Festivals To Get Excited For
Reading glasses at the ready: there's plenty for book-lovers to celebrate at these literary festivals
Calling all book lovers: there's plenty to be excited about on the literary calendar. Here are the literary festivals not to miss in 2023, and to get excited for in 2024.
UK's Best Literary Festivals
Southbank Summer 2023 Literature & Spoken Word Season
Running in tandem with the Southbank Centre's eco-focussed Planet Summer series of events this summer, a star-studded line-up of writers has been announced for the Summer 2023 Literature and Spoken Word Season. Celebrating new novels are the likes of Yomi Adegoke, Julian Barnes, Stephen Buoro, Jacqueline Crooks, Guy Gunaratne, Zadie Smith and Colson Whitehead; Linton Kwesi Johnson, Kate Molleson, Caitlin Moran and Elliot Page will talk about their non-fiction books; Yanis Varoufakis will launch his new book on economics, capitalism and inequality, while Theresa May will discuss her The Abuse of Power; and, in poetry, the National Poetry Library will explore autism and poetry and celebrate emerging poets with Hong Kong connections, while Out-Spoken will return for its monthly residency.
Details: June–October 2023 at the Southbank Centre (Belvedere Road, London SE1 8XX). southbankcentre.co.uk
Ilkley Literature Festival
The 50th anniversary edition of the north's oldest literary festival is shaping up to be the best yet. Launched by poet W. H. Auden in 1973, the Ilkley Literature Festival will welcome a plethora of poets, novelists, journalists and biographers to the Yorkshire spa town this autumn, from children's author Dame Jacqueline Wilson to TV presenter Clare Balding to Poet Laureate Simon Armitage.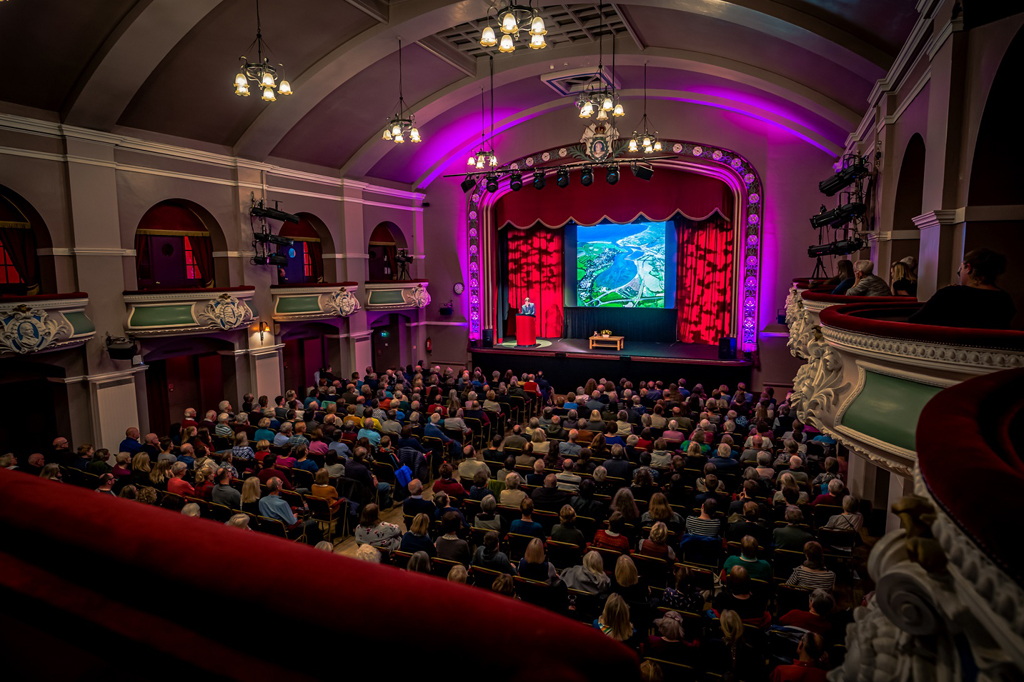 Details: 6–22 October 2023 in venues across Ilkley. ilkleyliteraturefestival.org.uk
Raworths Harrogate Literature Festival
Previous speakers have included a host of literary icons, such as Louise Minchin, Sir Tim Waterstone, and Tom Bradby. In 2019, former Prime Minister David Cameron appeared for an exclusive conversation with James Langlade, the BBC's diplomatic correspondent, discussing his controversial memoir For the Record. In 2022, speakers included Susie Dent, David Lascelles, Stephen May and more.
Details: 19–22 October 2023 in venues across Harrogate. harrogateinternationalfestivals.com
London Literature Festival
There's always a heavy-weight line-up of the biggest authors and speakers at the capital's most talked-about literary festival of the year. Previous speakers have included the likes of Hilary Clinton, Philip Pullman and Tom Hanks take to the stage for individually-ticketed events. The equally sensational programme for 2023 includes George the Poet, Yu Miri, Teju Cole, Sir Patrick Stewart, Jada Pinkett Smith, Kerry Washington, Jacqueline Wilson and more, plus a panel of climate voices hosted by Greta Thunberg.
Details: 18–29 October 2023 at the Southbank Centre (Belvedere Road, London SE1 8XX). southbankcentre.co.uk
DESIblitz Literature Festival
The DESIblitz Literature Festival is all about celebrating British South Asian talent in the books sphere. In 2022, it featured a mix of in-person and digital events, from author talks to panel discussions and workshops. The line-up included the likes of Ready Steady Cook chef Romy Gill, author Saima Mir, DJ Tommy Sandhu and children's author Bali Rai. Budding writer? A whole host of literary names also took to the stage to discuss their top tips for getting published.
Details: 20–28 October 2023 across Birmingham desiblitz.com
Petworth Festival
You can always guarantee a star-studded line-up of guests at this illustrious literary extravaganza. The 2022 instalment featured a whole host of big names, from Hugh Bonneville to Ben Okri and Kate Mosse, Charlotte Mullins discussing the power of art, Michael Parkinson on the world of sport, Andrew Gimson on being Boris Johnson's biographer, and much more.
Details: 25 October–5 November 2023 in venues across West Sussex. petworthfestival.org.uk
Bridport Literary Festival
Bridport's annual literary festival will return for 2023, filling autumnal Dorset with bookish joy. Details for this year are still TBC, but 2022's guest authors included Kit de Waal and Chris Patten.
Details: 5–11 November 2023 in Bridport, Dorset. bridlit.com
Cambridge Literary Festival's Winter Weekend
Cambridge Literary Festival will close its 20th anniversary year with its annual Winter Weekend, once again hosting the best writers, thinkers and speakers – from Theresa May to Grace Dent, Sebastian Faulks to Lemn Sissay, Rick Stein to Afua Hirsch & Elif Shafak – in beautiful historic venues across the city of Cambridge. Alongside household names, debut and emerging writers of fiction and poetry will be showcasing their wares to entertain, inspire and shine a light on pressing current issues.
View this post on Instagram
Details: 16–19 November 2023 at venues across Cambridge. cambridgeliteraryfestival.com
Bay Tales Live
Having launched in February 2022, Bay Tales Live will return for its third annual one-day literary festival in 2024. As always, the focus will be on crime fiction, with 2023's line-up including more than 15 of the UK's bestselling crime and mystery writers.
Details: 2 March 2024 in Whitley Bay, Tyne and Wear. baytales.com
Sherborne Travel-Writing Festival
The first Sherborne Travel-Writing Festival took place in the beautiful Dorset abbey town in April 2023, where 10 of Britain's best-known travel writers spoke about their experiences of roaming the world's jungles, cities, rivers, deserts, plains, oceans, and mountains. A welcome reminder, after the traumas and restrictions of recent years, that travel is a powerful force for good, a necessary tonic for the human soul, we're hopeful that it will return in 2024.
Details: April 2024 in Sherborne, Dorset. sherbornetravelwritingfestival.com
Firsts: London's Rare Book Fair
If old and rare books are your bag, this literary festival might be the one for you. The 2024 theme is still TBC, but the 2023 fair celebrated four centuries since Shakespeare's First Folio was published under the theme 'Shakespeare: 400 Years of Influence'. Over 100 international antiquarian dealers showcased a wide range of material, and we expect a similar turnout in 2024.
Details: 16–19 May 2024 at the Saatchi Gallery (Duke of York's HQ, King's Rd, London SW3 4RY). firstslondon.com
The Last Word Festival
Having celebrated its tenth year in 2023, The Last Word literary festival has the renowned Roundhouse Poetry Slam at its core, but visitors can expect to also hear performances and discussions from poets, writers and groups. 
Details: June 2024 at The Roundhouse (Chalk Farm Road, Chalk Farm, London NW1 8EH). roundhouse.org.uk
Queen's Reading Room Festival
The inaugural Queen's Reading Room Festival took place in 2023, set against the stunning Hampton Court Palace. A one-day literary festival, it pulled together street food, spoken poetry, literary tours and Q&As with the likes of Dame Judi Dench – and we're hopeful a follow-up edition will arrive in 2024.
Details: June 2024 at Hampton Court Palace (Hampton Court Way, Molesey, East Molesey KT8 9AU). thequeensreadingroom.co.uk
Mayfair Times Literary Festival
Supported by Auriens Chelsea and Montblanc, the third Mayfair Times Literary Festival took over west London in summer 2023, celebrating the written word with a packed programme of star-studded talks, walks, quizzes, cocktails nights, theatre events, panel discussions, and much more. Stay tuned for 2024 details.
Details: June 2024 at venues across Mayfair, Marylebone, St James's, Belgravia and Chelsea. mayfairtimes.co.uk
Bradford Literature Festival
The City of Culture for 2025, Bradford Literature Festival changes lives through widening access to world-class arts and literature for all. Inspiring over 100,000 children and young people through their events since 2014, the 2024 edition will be the 10th anniversary of this annual literary festival, which is a leader in social inclusion, accessibility and representation, and showcasing trailblazing voices from the UK and beyond.
Details: 28 June–7 July 2024 in Bradford, West Yorkshire. bradfordlitfest.co.uk
Wealden Festival
Some of the biggest names in literature lead workshops focused on the environment, mental health and the arts at Wealden Festival 2023. Michael Morpurgo, Dara McAnulty, Kimberley Wilson, AC Grayling, former Poet Laureate Andrew Motion, Will Gompertz, Keggie Carew, Gaia Vince and Madeleine Bunting all spoke at the family-friendly weekend, which was launched in 2015 to celebrate nature, creativity and the outdoors. Talks, debates, creative workshops and hands-on outdoor events examined the key issues that affect us today, from the lifestyle changes we can make to be more environmentally friendly to how to improve wellbeing through nutrition, mindfulness and meditation. Stay tuned for 2024 details.
Details: June 2023 at Boldshaves Garden (Boldshaves Lane, Woodchurch, Ashford TN26 3RA). wealdenliteraryfestival.co.uk 
Theakston Old Peculier Crime Writing Festival
This award-winning festival celebrates crime fiction at its best. The 2023 edition celebrated the 20th anniversary, drawing Val McDermid, Lee Child, Andrew Child, Lisa Jewell, Ruth Ware, Ann Cleeves, Jeffery Deaver, Lucy Worsley, S. A. Cosby and Chris Hammer up to Harrogate for engaging talks. Keep your eyes peeled for news about 2024.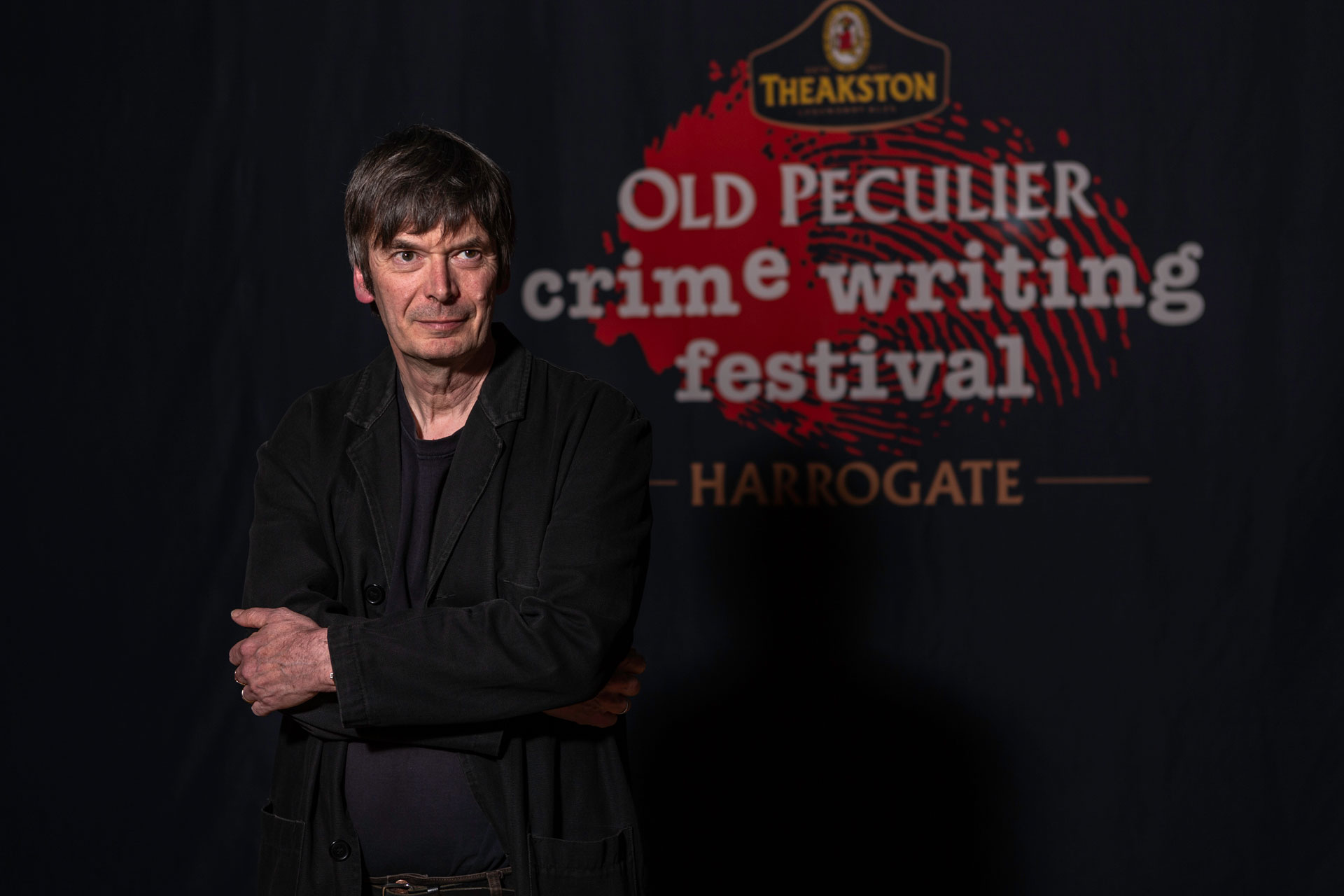 Details: 18–21 July 2024 in Harrogate. harrogateinternationalfestivals.com
North Cornwall Book Festival
North Cornwall Book Festival offers something slightly different. As an independent, locally-run literary festival, this largely unknown event may not pull some of the bigger names you've seen at the country's larger literary celebrations, however, for what it lacks in size, it certainly makes up for in passion and authenticity. With an abundance of workshops, readings and performances on offer across the weekend, this is certainly not one to miss.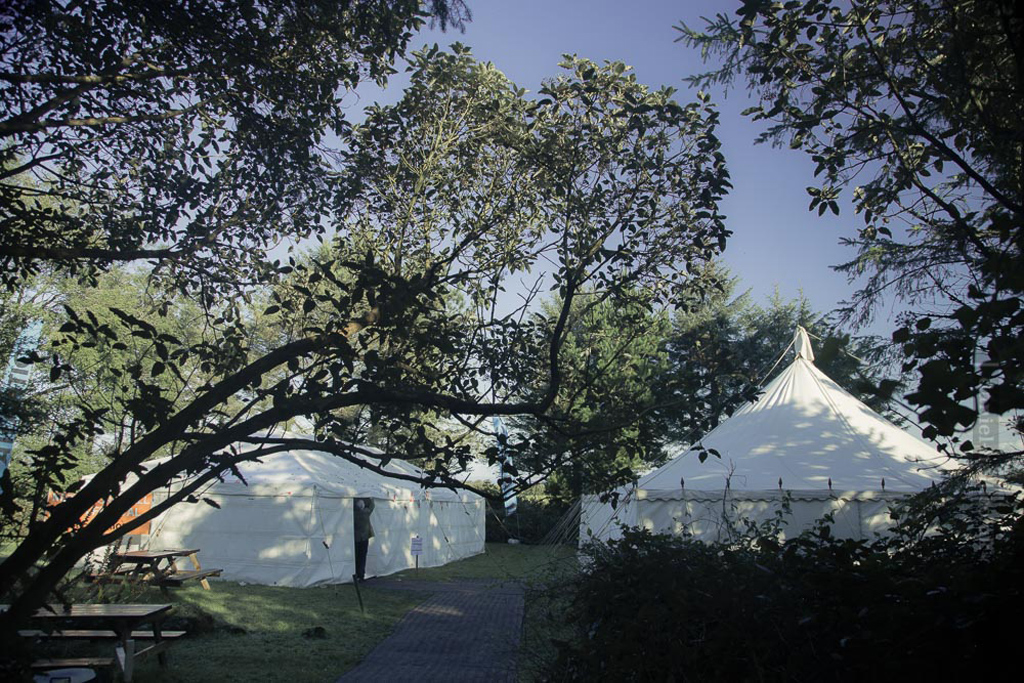 Details: 27–29 September 2024 at St Endellion Church (St Endellion, Port Isaac PL29 3TP). ncornbookfest.org
Queen's Park Book Festival
Queen's Park Book Festival boasts a wonderful literary history as a home to authors, artists, poets, and actors, carrying on this legacy by creating a platform for other young aspiring writers to be discovered. Visitors in 2023 had the chance to see names like Robert Harris, Clover Stroud and Juliet Rosenfeld, plus Oskar Jensen and Dr John Woolf discussed the hidden stories of marginalized Victorians.
Details: September 2024 in Queen's Park, London. queensparkbookfestival.co.uk
Brontë Festival of Women's Writing
Join leading women writers in celebrating the written word and the great out doors at the Brontë Parsonage Museum's 12th annual Brontë Festival of Women's Writing. Set in the famous family's former home, the festival amplifies the voices of women who are driving conversations in sustainability and championing creativity. Confirmed speakers include: Bradford based multilingual poet, spoken word artist and author Nabeela Ahmed; vegan food writer Katy Beskow, ahead of the launch of her ninth cookbook 'Easy Speedy Vegan'; and author, naturalist, illustrator and sometime presenter of BBC Springwatch Emma Mitchell.
Details: September 2024 at the Brontë Parsonage Museum (Church Street, Haworth, Keighley BD22 8DR). bronte.org.uk
Marlborough LitFest
This year sponsored by Fermoie, Marlborough LitFest is back for 2023, championing new and upcoming writers alongside established names, with Irish author Sebastian Barry announced as this year's Golding Speaker. With a focus on encouraging a love of reading in children, expect author talks, competitions and fun for all the family.
Details: 26–29 September 2024 in Marlborough, Wiltshire. marlboroughlitfest.org
Cliveden Literary Festival
Situated amongst the spectacular surroundings of British country estate, Cliveden House – renowned for its literary salons since 1666, favoured by the likes of Alexander Pope and Sir Winston Churchill – this historic literary festival is not one to be missed. This year, top speakers include Zadie Smith, Tom Holland, Mary Beard and Maggie O'Farrell.

Details: September 2024 at Cliveden House (Taplow, Berkshire SL6 0JF). clivedenliteraryfestival.org
Henley Literary Festival
Henley Literary Festival is a highlight in the literary festivals calendar every year, drawing a vast selection of big names to this pretty town. Visitors can expect a range of talks, panels and workshops with poets, authors and other literary figures – including, in 2023, former British Prime Minister Theresa May.
Details: October 2024 across a series of fantastic venues including Phyllis Court and The Hibernia at Hobbs Boat Yard in Henley. henleyliteraryfestival.co.uk
Cheltenham Literature Festival
The Times and The Sunday Times Cheltenham Literature Festival is the UK's oldest literary festival. Each year's fantastic line-up welcomes some of the best and brightest of the literary and entertainment spheres for an exciting programme of over 500 workshops, interviews and debates. Incredible writers on 2023's line up included Andi Osho, Elizabeth Day, Jaqueline Wilson, Michael Rosen and Judy Murray.
Details: October 2024 at select venues across Cheltenham. cheltenhamfestivals.com
Featured image: Cliveden House Hotel