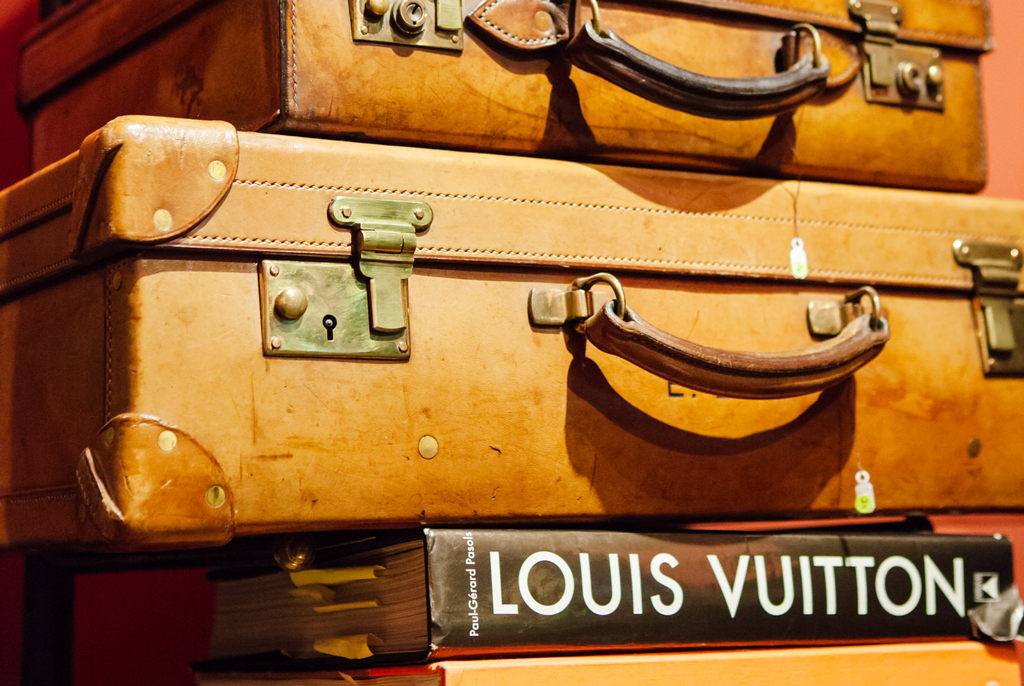 Best British Antique Fairs of 2020
---
Browse brocantes for sentimental as well as sustainable reasons
Wondering when you'll next be able to peruse a plethora of antique treasures? Here, we'll keep you updated with the latest alterations for the British Antique Fairs of 2020.
Antiques are not just for oldies. For school children and university grads too, vintage is cooler than ever. In May of last year, Royal College of Art Fashion MA student, Laura Karup Frandsen, refused to show her collection as part of Extinction Rebellion's launch of their #BoycottFashion drive. Since, thousands have pledged to say 'no to new' for a year.
8 Must-Have Fashion Coffee Table Books
But sustainability isn't the only draw toward the worn and torn clothes and jewels that brim on the towering tables of antiques fairs across the country. Whether a piece has been loved and looked after or used and abused, its history only adds to its allure. Up and coming dealers – sub-30 and social media savvy – agree. Always learning keeps them hooked, according to Matt Dixon, a 23 year old antiques dealer from York. Dare to ask a question or two and you'll soon find yourself on a slippery slope, falling hook, line and sinker for the story lurking beneath its statement façade.
Sentimentalists, beware. We've found the best British antique fairs for you in London and beyond.
Best British Antique Fairs of 2020
The Art & Antiques Fair Olympia, London: Postponed
Rookie fairgoers should start with this well-established and informative fair in Olympia. A free talks programme put on by the experts themselves will teach you what you need to know before you begin browsing the 50,000 beautiful objects that are on sale. From the perils of collecting ceramics to understanding how tech can reveal the undiscovered secrets of paintings, there's a lot to take in.
Rest assured that every piece that is exhibited will have been checked for authenticity, so there are no fairy tales floating about the floor. Core collectors' pieces and an unrivalled selection of antique jewellery including pieces from Cartier and Tiffany are intermingled with affordable prints and posters. Plus, the rigorous research undertaken by the dealers is worth investigating. Prepare to be mesmerised by items that have travelled around the world on unbelievable adventures before making their way into the exhibits in front you. The boots worn by the commander-in-chief of the British Forces fighting in South Africa during the Anglo-Boer War are a taster of what awaits. olympia-art-antiques.com
The fair has sadly been postponed due to the ongoing coronavirus pandemic. A statement on the fair website reads:
The safety and wellbeing of our visitors, exhibitors, partners, contractors and staff is at the forefront of our decision. We are working with Olympia to find suitable options to reschedule the Fair and will update you when a new date line is secured. Tickets already purchased will be valid for the rescheduled date. We will be in touch with all our visitors via our newsletters, website and social media channels as soon as we have more information to share. This has been a deeply difficult decision to make – we thank you all for your patience, understanding and support in this unprecedented situation.
Masterpiece London Art Fair: Cancelled
A cross-collects's paradise featuring art, design, furniture and jewellery, Masterpiece takes over the grounds of the Royal Hospital Chelsea. It's one of the best British antique fairs, where guests can view and buy the finest works at a range of price points. 150 leading international specialists vet every object on show giving buyers the confidence to part with their cash. Plus, no central London event on this scale would be complete without a glass of the good stuff. The Perrier-Jouet Champagne Terrace offers a range of cuvees to be sipped at the setting of the sun. masterpiecefair.com
Masterpiece London has unfortunately been cancelled. Organisers stated via the website: 
We are grateful for the support and hard work of our exhibitors, partners and staff in preparation for this year's edition of the Fair; however the health of everyone involved in Masterpiece London is our absolute priority during these unprecedented times. We are committed to supporting our exhibitors and visitors, and over the coming weeks will share details of a range of initiatives we will be launching in lieu of this year's edition. We look forward to welcoming you to the next edition of Masterpiece London, which will take place from 24 – 30 June 2021.
Hop Farm Vintage Fair, Tonbridge
From London's elite to vintage mayhem, head down south to Hop Farm in Tonbridge. There will be an extensive array of retro and antique furniture, vintage fashion, art deco, historical items and clocks and watches for sale, as well as performances and workshops to transport you back to bygone times. This no expenses spared, immersive atmosphere will bring knick-knacks that catch your eye to life. You'll be handing over pennies for that pre-loved lumber in no time. 6 & 7 June 2020, hopefarmvintagefair.co.uk
Petworth Park Antiques & Fine Art Fair
Held in the grounds of the National Trust's grand Petworth House, this antiques fair features over 50 specialist sellers with an impressive range of fine vintage wares, from period furniture to Victorian paintings, sculpture, lighting and silverware. Following the fair's rescheduling, extra precautionary measures have been put in place to ensure that visitors can safely browse at their leisure. 11 – 13 September, The Marquee, Petworth Park, Petworth, West Sussex GU28 0QY
The LAPADA Art & Antiques Fair, Mayfair
If art and design is more your cup of tea, then put the LAPADA fair in your diary. LAPADA is the world's largest association of art and antiques dealers with a 500-strong membership base made up of Britain's leading experts.
Works by talents such as Chippendale, Wedgwood, Suzanne Belperron and Paul de Lamerie will be available to view and to buy. At LAPADA you'll find inspiration, knowledge and some of the finest art, jewellery, textiles, silver, furniture and objets d'art you've ever seen. This is an opportunity to fine-tune your taste in art and design. 17-23 September, lapadalondon.com
The Northern Antiques Fair, North Yorkshire
At The Northern Antiques Fair in Harrogate there's no age discrimination – for neither entrants nor antiques. The old sit comfortably beside the new and prices range from pocket money amounts to six figure sums. Traditional oil paintings are as desirable as contemporary watercolours and 20th century design objects compliment 16th century oak furniture. Visit for something small – a watch, an enamel bowl or a new lamp – or something big – an Oriental carpet or an old map – but rummage for some back history while you're at it. 1-4 October, northernfair.com
READ MORE: The Best Virtual Art Exhibitions in London / The Essential Interior Designer Books