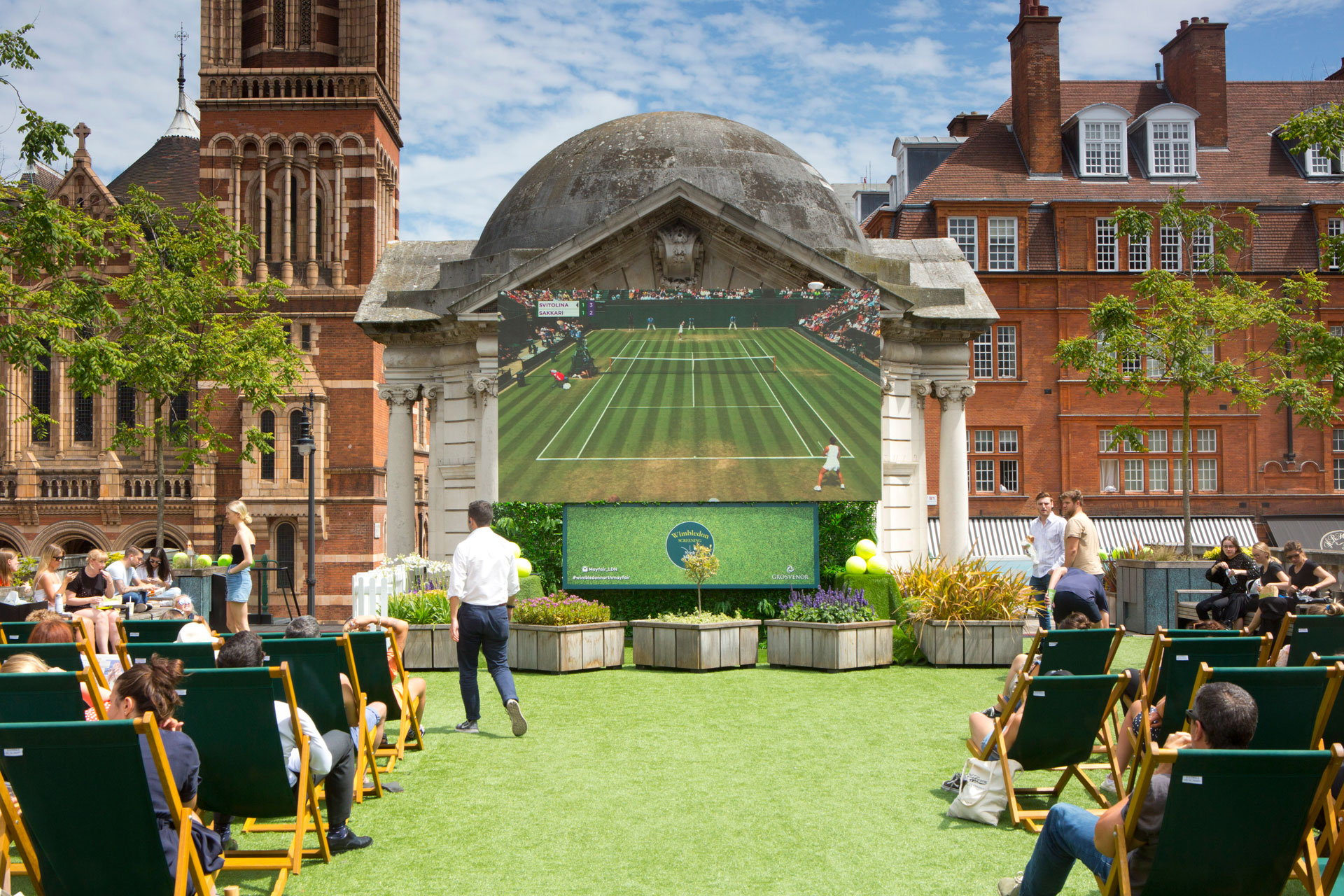 Where To Watch Wimbledon in London 2021
---
Al fresco tennis screenings
Missed out on Wimbledon tickets but still keen to catch the tennis action somewhere lovely in the sunshine? Fear not: there are plenty of outdoor screenings taking place across the capital. We round up the best places to watch Wimbledon in London this year.
Where To Watch Wimbledon in London 2021
Eccleston Yards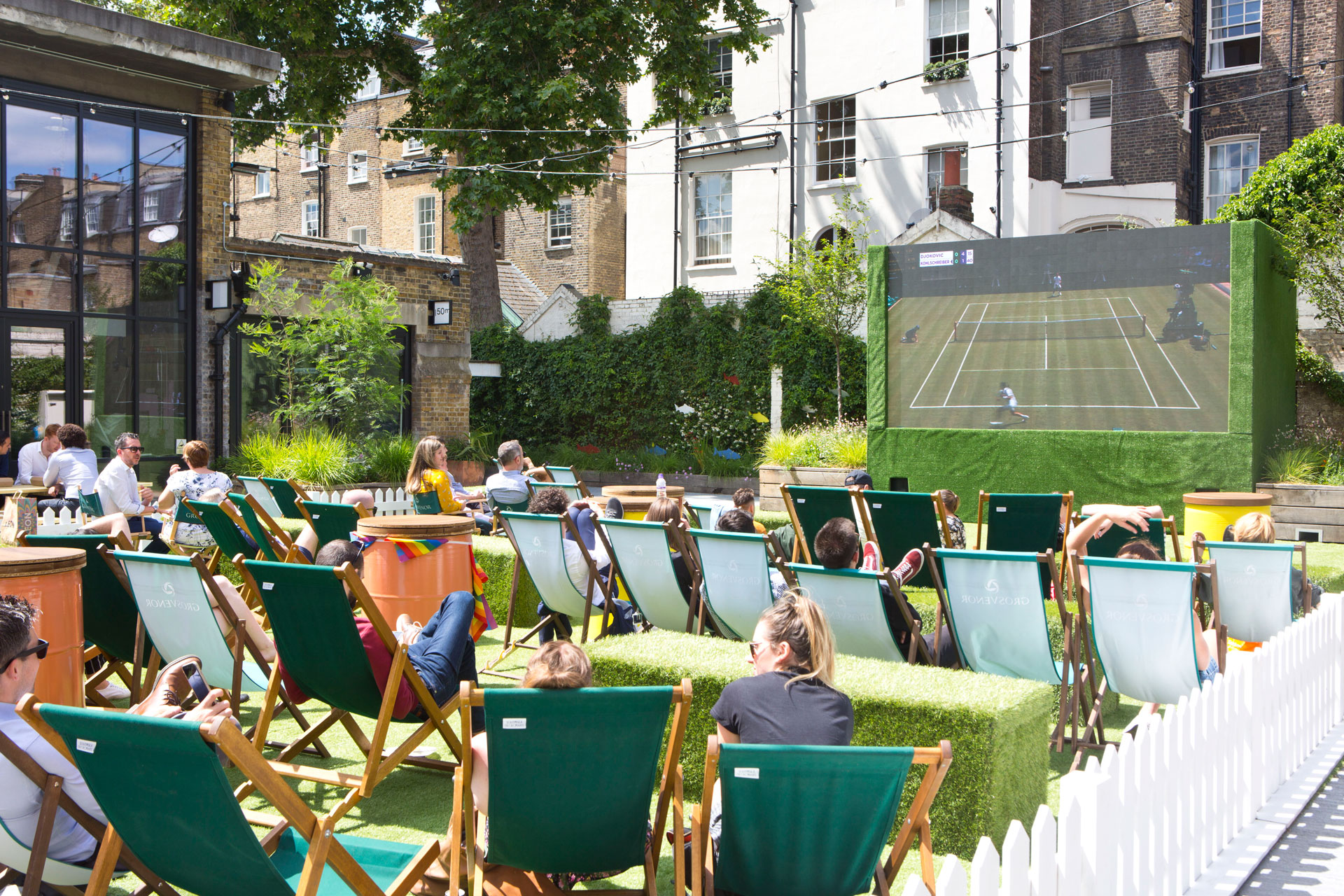 Watch from deck chairs in the courtyard of Belgravia hub Eccleston Yards, where Moët & Chandon will be serving up 'Frozellini' cocktails from is pop-up bar. mayfairandbelgravia.com
Halkin Arcade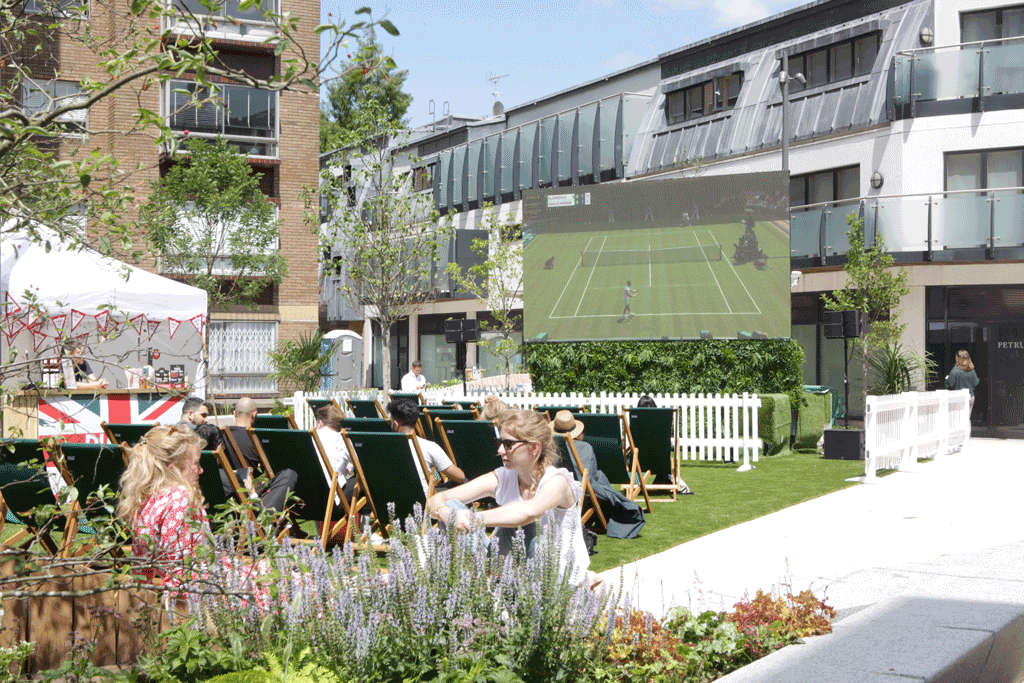 Tucked behind Montcomb Street sits Halkin Arcade, a pretty garden where Sipsmith will be serving up a sustainable gin cocktail made from unused strawberries from the tournament.
Brown Hart Gardens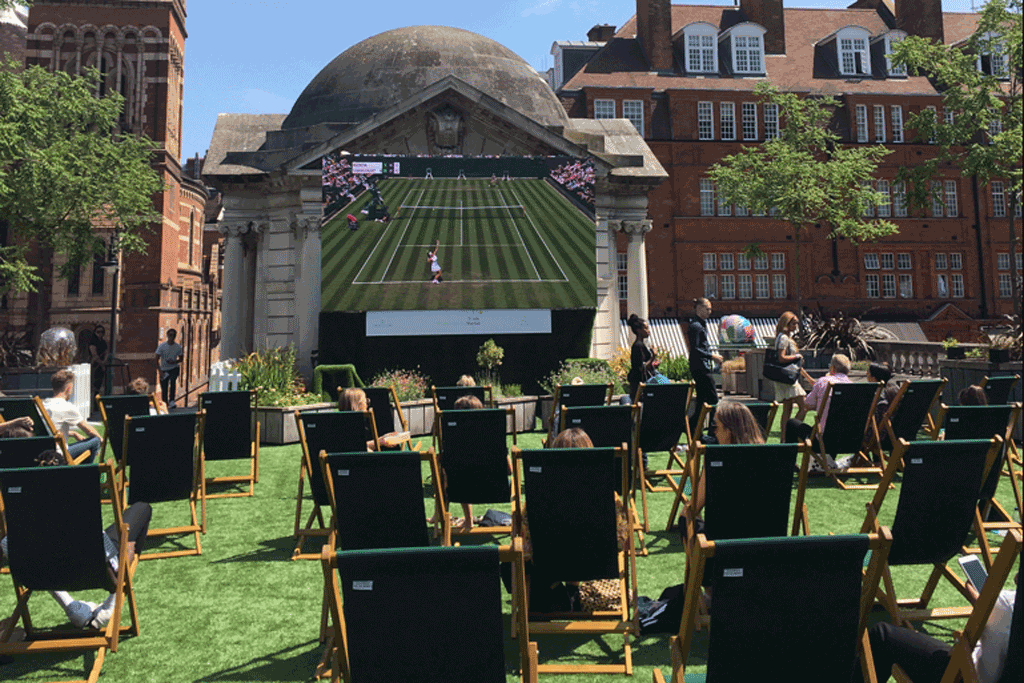 Located just around the corner from Oxford Street, Brown Hart Gardens is the ideal viewing spot for locals, shoppers and lunchtime-dwellers keen to catch the action. Screenings will be shown every day throughout the tournament from 11am-8pm, with plenty of food options in the eclectic surrounding area of Mayfair.
Bluebird Chelsea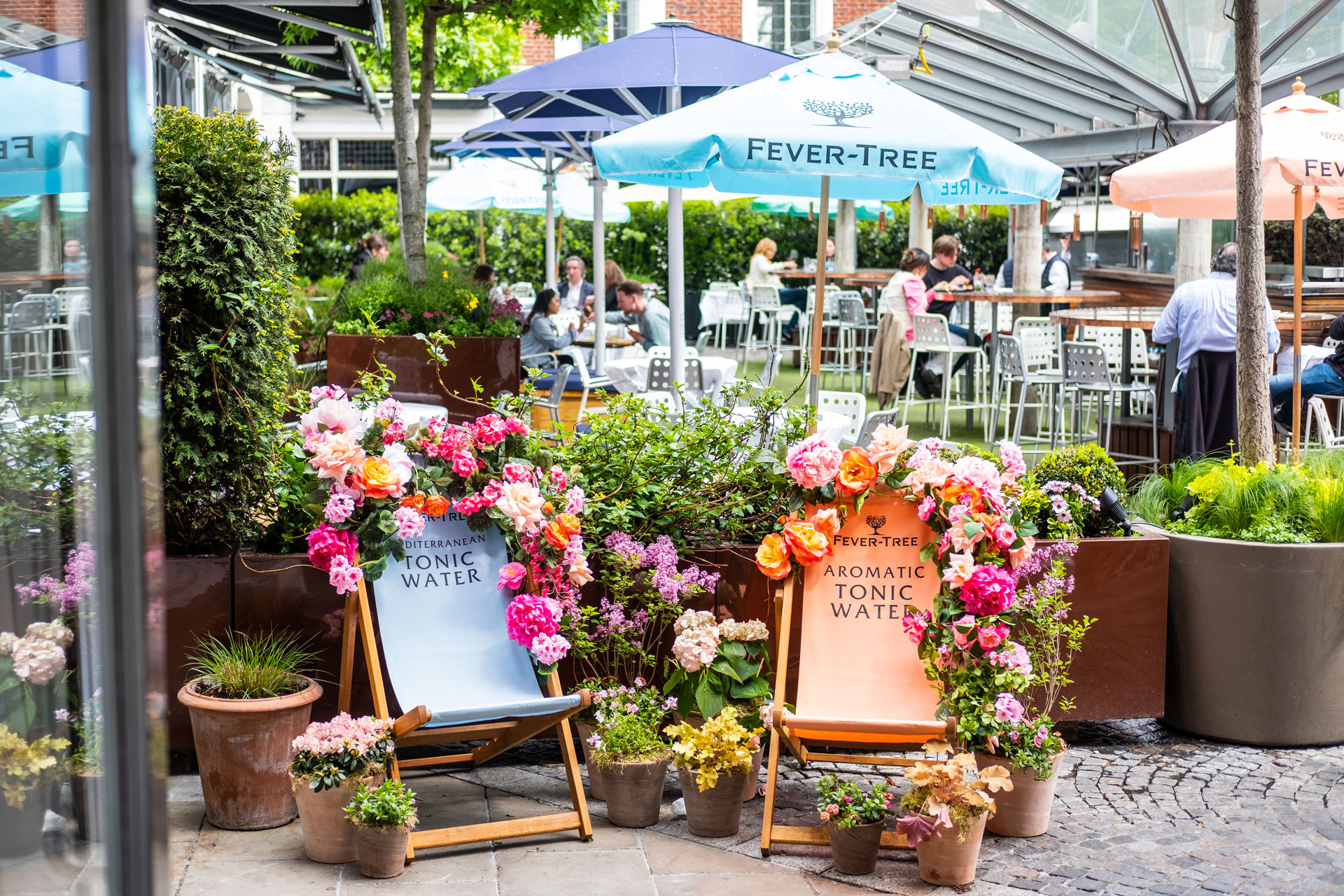 A giant screen has been installed on the terrace of Bluebird Chelsea, which has been transformed into a quintessential British garden for the summer. Guests are invited to enjoy a special strawberry mousse dessert alongside gin cocktails. bluebird-restaurant.co.uk
Duke of York Square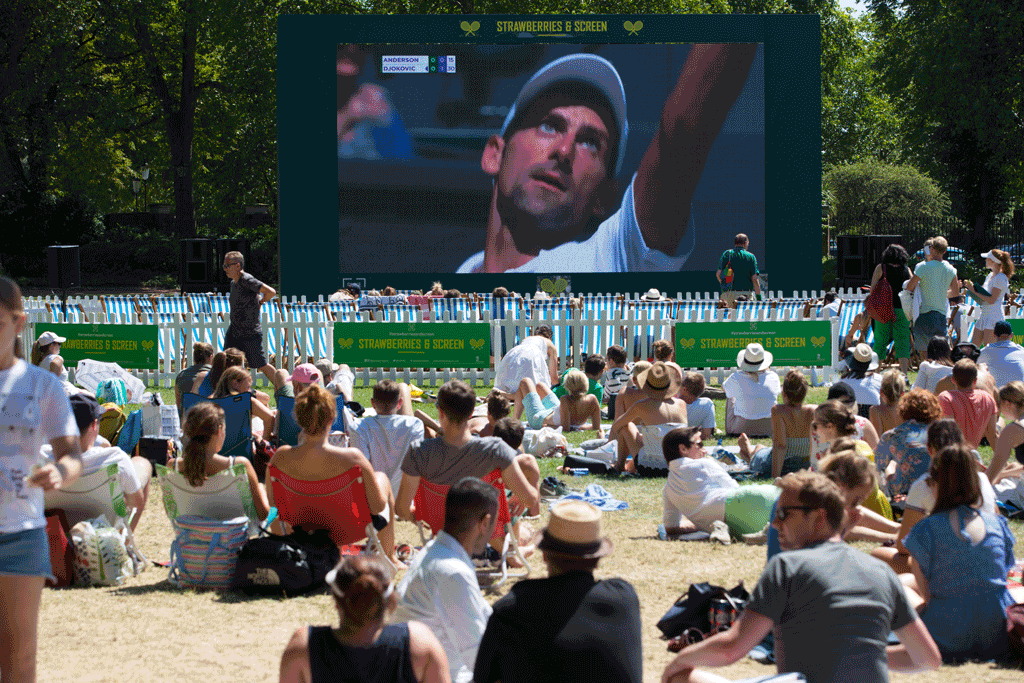 The much-loved Strawberries and Screen returns to Duke of York Square in Chelsea – one of the city's biggest free screens. Partridges' pop-up bar will serve the classic strawberries and cream alongside champagne and Pimms, with other local restaurants offering takeaway menus for visitors to pull together their own picnic.
Solar Pergola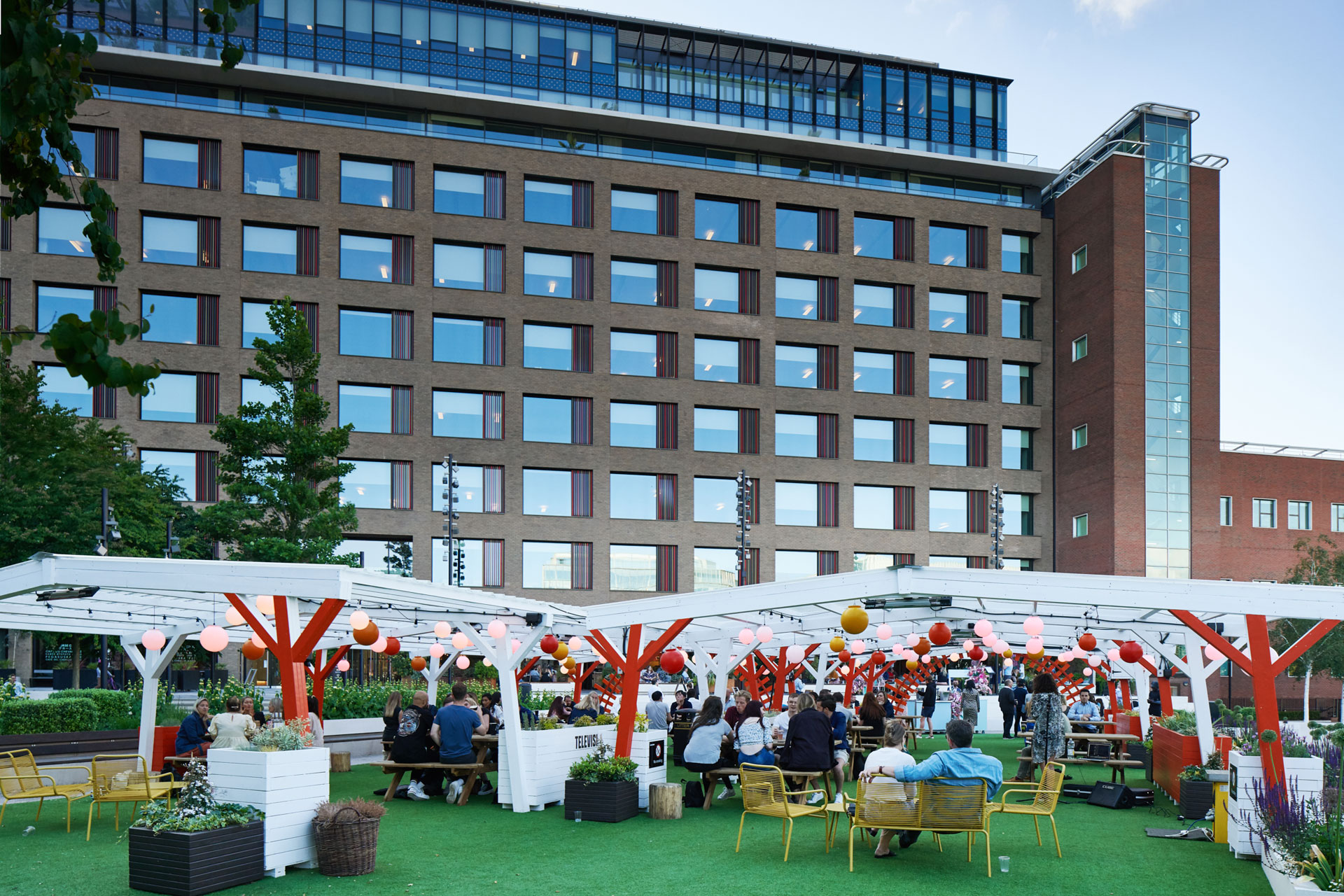 The team behind Pantechnicon in Belgravia and The Lighterman in King's Cross will be hosting a pop-up bar and BBQ at Solar Pergola this summer, complete with a giant screen to broadcast sport. televisioncentre.com
One New Change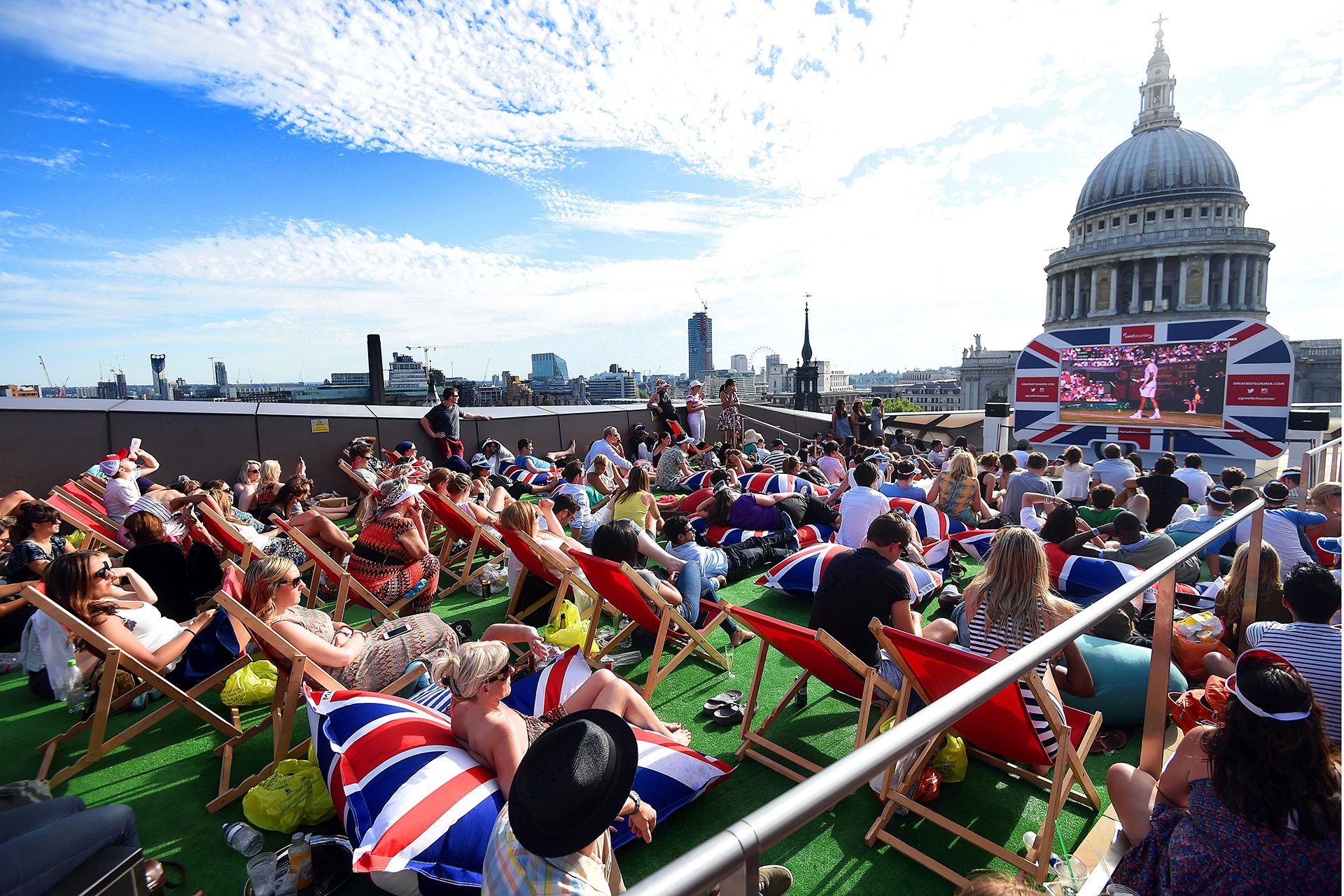 Catch the action with a view of the city skyline from a deck chair on the terrace of One New Change, where you can tuck into burgers and pizzas from Gordon Ramsay. onenewchange.com
READ MORE