Explore London by bus; but not just any bus. How about a vintage bus offering afternoon tea, or a theatrical 'ghost bus' transporting passengers after-dark? There's even a 'bar bus', a 'family bus' specifically for kids and a bus tour exploring the muggle world of Potter and the 'secret' locations of 007. Take your pick with our guide to the best bus tours in London…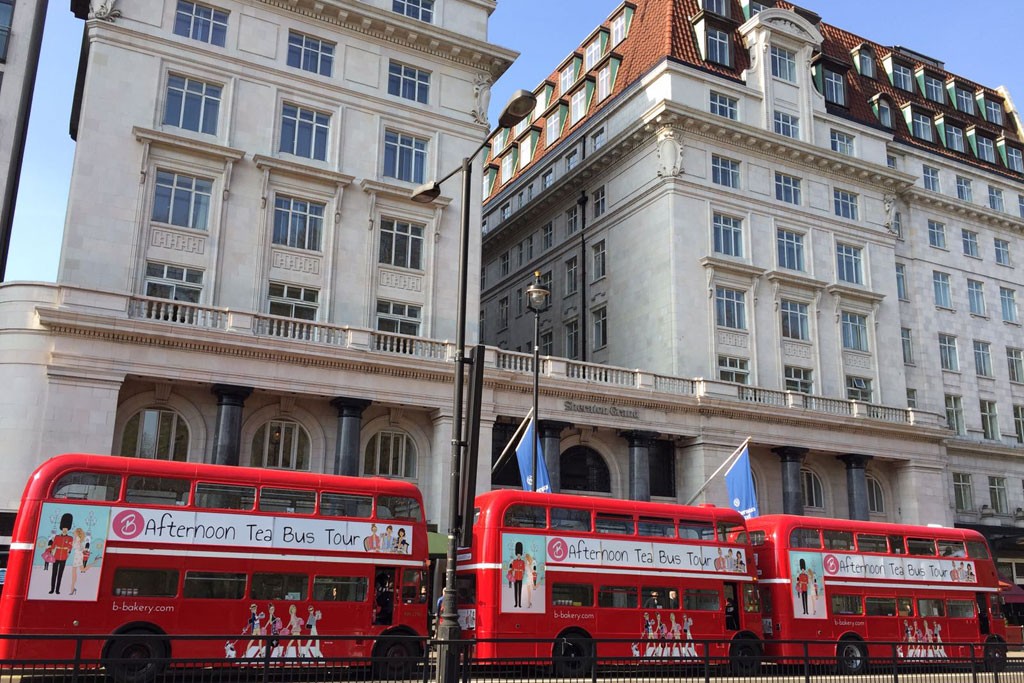 We can't think of a better way to explore the city than on board a vintage bus indulging in delicious afternoon tea. Brigit's Bakery offers just that; a one-and-a-half-hour journey across London's most spectacular sights in an original 1960's Routemaster bus, complete with French-inspired dainty finger sandwiches and decadent treats. Sight highlights include Big Ben, St James's Park, Marble Arch and Nelson's Column. £45 per person; tours run daily from Trafalgar Square and Victoria Coach Station.
The Best Afternoon Teas in London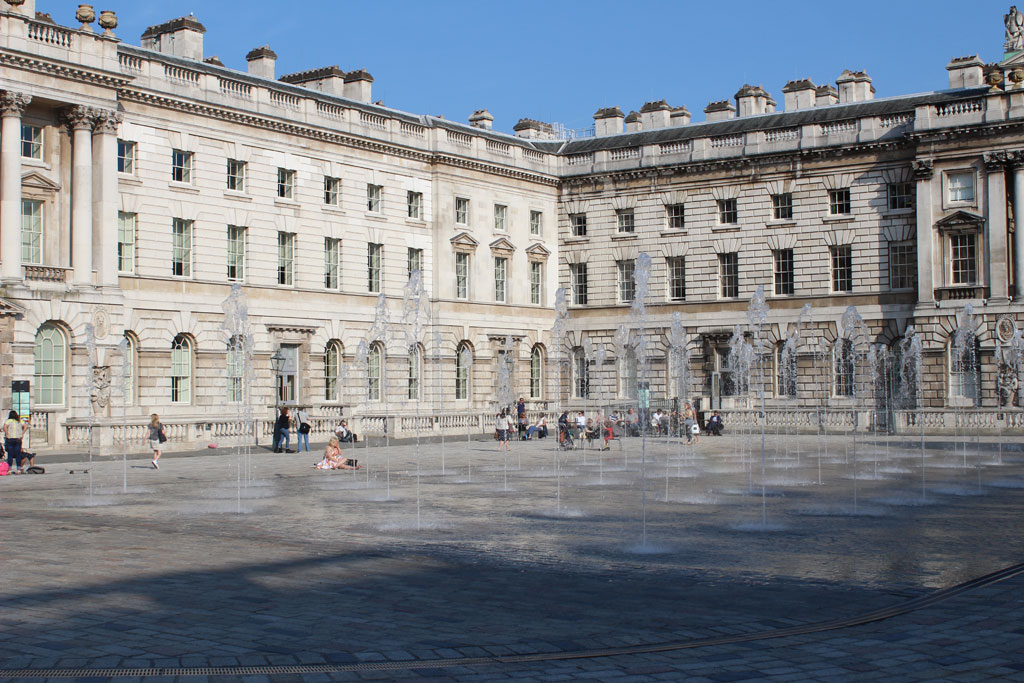 For the ultimate 007 experience, join a Brit Movies' James Bond Bus Tour and make your way around London's most iconic Bond locations featured in the likes of Skyfall and SPECTRE. From the Shanghai Tower in Skyfall to St Petersburg Square (featured in Goldeneye), you'll spend three 'secret' hours shadowing Bond and writer Ian Flemming's past movements by bus, explore the making of the world-renowned twenty-four film franchise and delve into the inconspicuous world of espionage. £30 per person; tours run on select Sundays from Temple tube station. Visit britmovietours.com for dates. 
Bustronome
An ideal bus tour for foodies, Bustronome offers its guests a two-hour gastronomic sight-seeing experience aboard a deluxe double decker bus, offering panoramic views of the city's most prized sights. From scallop carpaccio to chicken supreme and a delectable chocolate cake ganache with tonka bean and passion fruit gel, delight in delicious seasonal cuisine whilst relishing the sights of St Paul's Cathedral, the London Eye, Piccadilly and more. Book via bustronome.com
https://www.instagram.com/p/B3xFTcfApsQ/
Described as a 'the UK's only comedy-horror theatre sightseeing experience on wheels', The Ghost Bus Tours offers guests an unforgettable journey across London in an eerily transformed 1960s Routemaster bus. Unearth the city after dark and experience the ghostly side of London in this one-of-a-kind immersive excursion which has welcomed the likes of Johnny Depp and Whoopi Goldberg. £24 per person. Book via theghostbustours.com
7 of London's Most Haunted pubs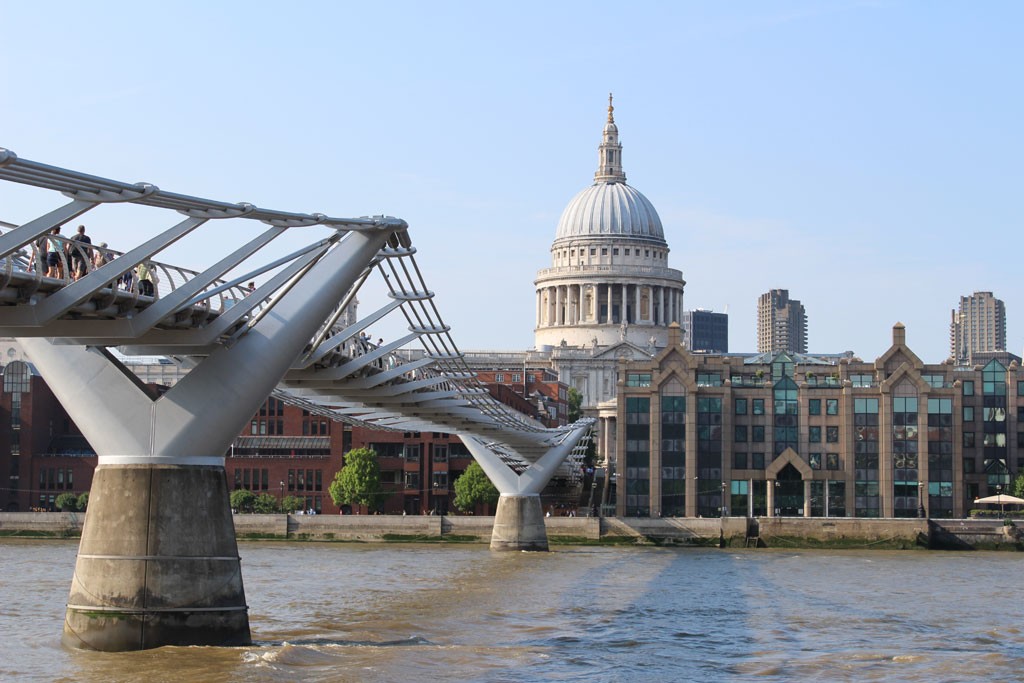 If you've read the books, consumed the films, and enjoyed your fair share of visits to the world-renowned Warner Bros. Studio Tour, there's only one thing left to do; a Harry Potter Bus Tour of London. Visit Platform 9 ¾ at Kings Cross Station, find the entrance to the Ministry of Magic, and discover where the 'Knight Bus' magically squeezed between those two London buses. You'll even explore an array of locations and sites used to film Fantastic Beasts: The Crimes of Grindelwald. Note: Potter costumes are encouraged. £30 per person; visit britmovietours.com for dates. 
https://www.instagram.com/p/B7B3cKCnMXb/
Whilst there's a lot of fun in a novelty bus tour, sometimes the best way to see the city is to simply hop-on and hop-off at all your favourite destinations. The Original Tours has been transporting passengers around the city in this style since 1951, whilst also offering a range of fantastically themed tours. Fancy a tipple on your travels? Book a seat on the rooftop of their London Bar Bus. Looking to entertain the little ones? Hop-on their 45 minute open-air family bus tour. £34 per adult for a Hop-On Hop-Off ticket. Book via theoriginaltour.com
READ MORE: The C&TH Guide to Royal London | London by Boat: A Guide
---