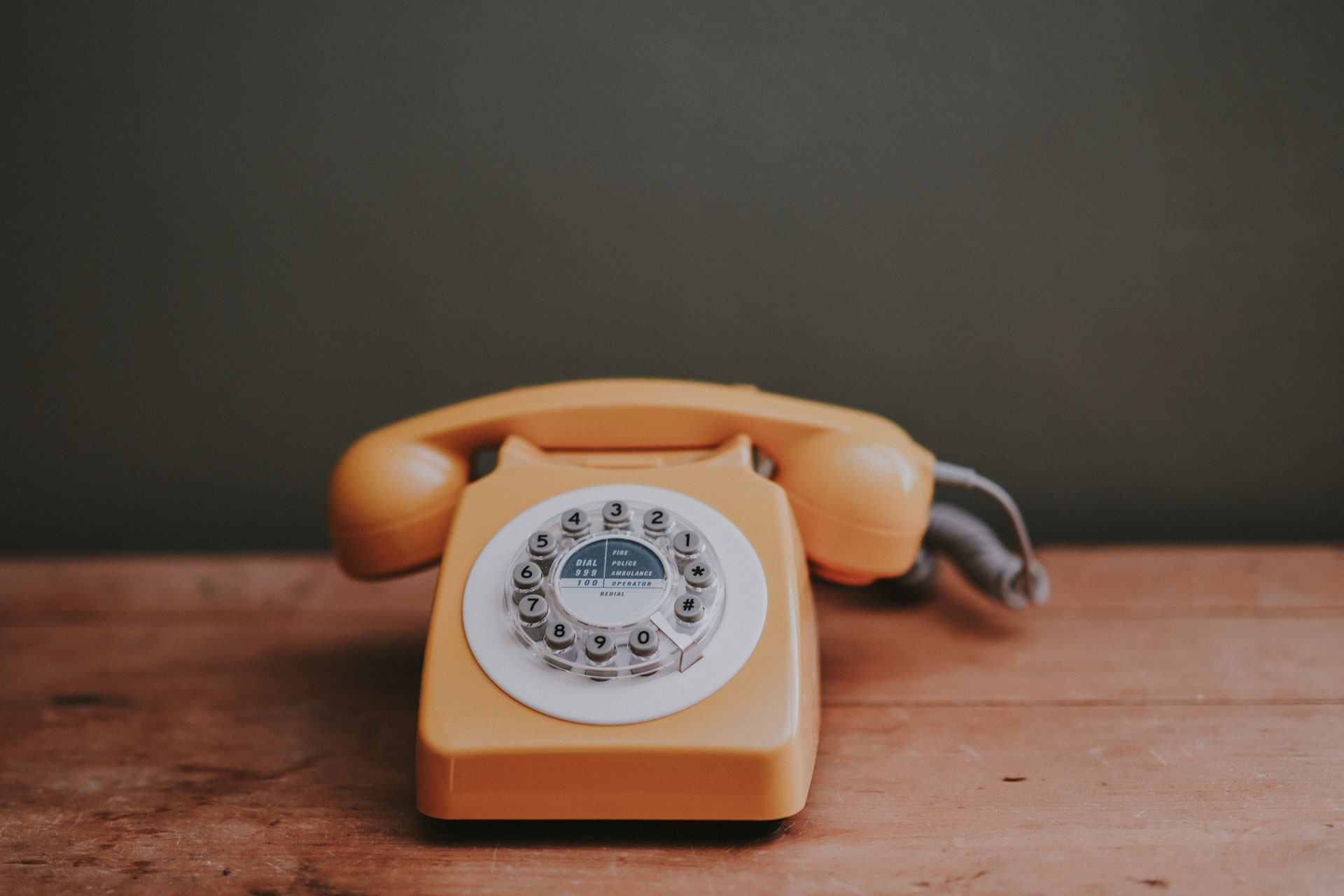 The Best Post-Lockdown Services
Everything you need to get back to reality
Lockdown may have made us all adapt to remote working, nudged us to discover the real colour of our hair roots and allowed us time to do 1000-piece jigsaws. What next? Caroline Phillips investigates post-lockdown services we need to know now.
Expect everything from a deluge of divorces (those already unhappy couples who were holed up during the pandemic) through to a mass exodus to live in the countryside, far from the madding, masked crowd. Anticipate dealing with your tubby Coronatummy – and body hair (that's you, ladies) – and possibly finding a new career too.
Here's our guide to the top services and practitioners for the next steps. Whether you're after the world's best off-Zoom yoga, the ultimate post-lockdown facial or mouth-watering new foodie experiences, read on.
Post-Lockdown Services You Need To Know
THE SECRETARIAL DEMIGOD
If you've got a chokka inbox, Himalayan heaps of paperwork and wonder what 'filing' means, Olivia Newton's your lady. Equally if everything's already in ace order and you're a high flyer who just needs someone to keep on top of things in your busy household, bag Olivia. Diary management, booking travel, computer spring cleans… to collecting the children. She'll do all this and more working alongside you or as a virtual Personal Assistant (just scan your bills to her, then put your feet up). She's tech savvy, discreet, punctual to the nanosecond, and hardworking. Plus she's fluent in Français, Espagnol and English, and has a clean driver's licence. An essential lockdown —and ever after — must-have beloved of hedgies. Think Mary Poppins meets secretarial demigod. Your friends will love you if you buy them a gift voucher for some of her time.
£200 per day. [email protected] +447812 544458
PRIVATE DOCTOR AND COVID TESTING AT THE CLICK OF A FINGER
Want a gold standard Abbott IgG Covid-19 antibody test to see whether you've already had the virus? (Only adult care workers can get it on the NHS.) Or need a fit-to-fly certificate? Or do you have other medical concerns? Book a GP online with DocTap, a brilliant service that offers same-day private doc appointments in its 12 London clinics. Check out the clay pomades and spa bath seaweed box —among the crutches and wheelchairs – if you visit their clinic at John Bell & Croyden, pharmacy to Her Maj. Once inside the white-cube consulting room, the thorough Dr Hannah Davies will ask whether you've previously had a fever, cough or lost your sense of smell – weirdly whilst disco music thumps outside in the pharmacy —then take your blood sample. Less than 72 hours later, your lab results will be back, along with the doc's detailed notes of your consultation.  Bingo!
Consultation fee from £34 for 15 minutes. Covid-19 antibody test (£45 plus consultation fee) or the SureScreen instant test (£18 plus consultation fee). doctap.co.uk 
SHAKE IT OFF, A NEW WAY TO RELIEVE YOUR COVID ANXIETIES
Pandemic fear, job anxiety, aches and pains? Finding it challenging to manage your emotions and worries? Try TRE® (Tension Releasing Exercises), a body-based (somatic) technique that alleviates stress and trauma with therapeutic tremors. TRE® facilitators – many also trained as therapists – will guide your Zoom workshop. You'll soon be lying on your back, soles of feet together, pelvis pushed up awkwardly –following the dulcet, Capetonian instructions of Frances, your beach-goddess TRE® facilitator, to further stress muscles and bring on the fabled tremor. This shake, the goal of TRE®, is an unconscious mechanism that discharges trauma and tensions frozen in the body. A funky 40-minute shake-out later, and your nervous system will be calm and your body in a state of balance. Back pain likely gone, your mind silent. You'll sleep better than a happy baby too.
Sessions have one TRE® facilitator for every five participants. Max group size 15. Private sessions also possible. From £50. shalinigidoomal.com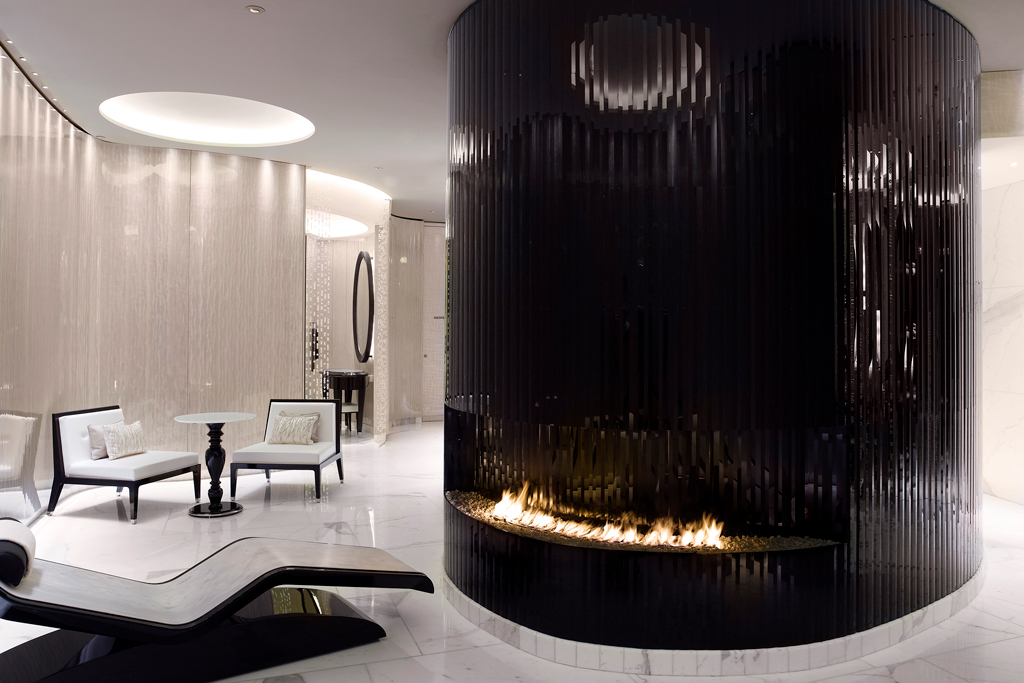 PUTTING THE AHHH! IN SPA
Didn't you yearn during lockdown for thalassotherapy pools, hydropools and vitality ones? Or perhaps for ice fountains and experience showers? After a pre-arrival health screening, step (wearing shoe covers) into the wonderland of 'ice' glass partitions and a steel swimming pool that is ESPA Life at the Corinthia Hotel. You'll lie in a circular treatment pod for a Bamboo Ritual —as your visor, mask and (if you want) glove-wearing therapist rocks your body to free the mind and loosen the joints. You'll be massaged with heated bamboo sticks rolled over a towel, ironing out any tension. And loll afterwards on a (fully sanitised) heated marble lounger —think beach experience without any stressy travel and quarantine.
Finish off at the Elixir Clinic, its international wellness venue, for its newest offering: a bespoke, nutrient-packed IV infusions to boost energy and immunity. You'll skip home.
Bamboo Ritual 2 hours, £320. corinthia.com 
WAY TO WEE
When councils closed their public conveniences, and restaurants, shopping centres and bars were shut too, signs were soon erected in Hyde Park reading, 'This is a park, not a toilet.' No surprise then that sales of Shewee, a portable urination device for women, spiked. It's actually super easy to use and there's a pocket-sized lav too (think pouch that holds a litre of wee and Hogwarts it into spill-proof gel). Forget the tragicomic Amazon review — how a woman, on her first date, nipped out of the car and, back turned and still wearing her trousers, whipped out her device. As her 'water' splashed onto the ground, she looked round to see her horrified date driving off. She still hasn't dared call to say she doesn't have a penis. But when the pandemic's over, some things will remain. Such as women being able to wee standing up or in a car.
THE FAMILY LAWYER
Has your marriage hit the lockdown rocks? Have you been channelling Netflix's Marriage Story, the cry-out-loud portrait of a relationship in its death throes? Enter Camilla Baldwin, family lawyer par excellence and the empathetic and diligent founder of her eponymous boutique family law firm. She's as adept at negotiating divorces and settlements for royals and Russian billionaires as she is at pro-bono work to help women in prison re-establish their relationship with their children or domestic violence cases for Refuge. Plus, her Mayfair offices are instantly comforting and homely with their sink-into-me sofas. Add to this that Baldwin had her own experience of divorce, before reuniting with her husband – and you couldn't be in better hands.
THE PROPERTY SEARCH MAN
Confined to the same four walls for weeks of lockdown, you started re-evaluating what's important. You heard London birds tweeting, the city air was mint-fresh and there was no traffic. With light-bulb clarity, you realised you want a garden, dog, home office… to upsize… to move to the countryside. Step in Tim Barker, independent property search consultant and supremo of Somerset and Dorset, the new must-have country addresses for townies. For a £1,200 registration fee, this blond-haired, blue-eyed charmer will find you the best cottages, houses, farms and estates – many (ssshhh) on the private market. Then he'll take you for socially-distanced viewings and negotiate on your behalf, charging 1.5 per cent of the price paid. Get him on speed dial.
+44 (0)1935 814719. barkerstourtonpropertysearch.com 
THE FOOD PSYCHOLOGIST
Coronatummy anybody? Or perhaps the anxiety and fear about a deadly virus led you to restrict your food? Dr Charlie Baily is one of the country's leading clinical psychologists and has the ideal credentials (including oodles of experience, a PHD and membership of The British Psychological Society) for treating eating disorders, depression and anxiety. Five-year-olds (with their parents) through to seventysomethings consult him in his bright eyrie in the Wimpole Street outpost of Clinical Partners – a private partnership of premier league mental health professionals. He's an attentive, insightful listener and has various therapies –including CBT and Family-Based Treatment for Eating Disorders – in his toolbox. Best of all, he's seen plenty of clients recuperate fully from their mental health difficulties. Book him now.
One session, £165. clinical-partners.co.uk
THE SUPER FACIALIST
She's known as the Queen of Facialists and the Empress of Eyebrows (for her excellence at threading and shaping). Enter Vaishaly, the woman who's put glow on the faces of Gwyneth to Sophie Dahl. You'll arrive sporting a mask (or she'll give you one) and she'll wear one too. You'll glide through the clinic's temple-like hush (past marble Indian goddesses) midst rose-petal scents to her gleamingly disinfected therapy room. (Cleaned for 15 minutes between appointments.) Best of all, her Signature Facial includes a send-you-to-heaven facial massage – her 'anti-ageing beauty secret' – and healing cranial sacral work to calm and re-balance the mind and body. Plus, she's available for even longer hours post-lockdown, including 10-5pm on Sundays. Who said corona didn't have a silver lining?
55-minute facial £200. 02045099700. vaishalyclinic.com
THE JOB HUNT COACH
If you're being made redundant, are a millennial looking for your first-ever employment or are gingerly considering starting a business in this strange new post-lockdown world, James McCullough is your man. He's a business psychologist and qualified coach who offers tip-top career change coaching and job performance support. After a quick diagnostic chat, he'll guide you over technology or (hallelujah!) in person – listening intently, bursting with insights, and doing occasional psychometric tests. He'll help you identify and combine your core strengths – perhaps singing, boxing and event organising – and prepare you to launch yourself happily and unexpectedly into, say, an environmental career. Mustard keen and encouraging – he's led six high altitude expeditions – he oozes positive psychology. You'll leave with clarity and job prospects.
£120 per session. [email protected]
7 Health Hacks For When Lockdown Lifts
THE HAIR HEALTH LADY
Job loss, home schooling and over-indulging will show in your hair. Shedding? Dandruff for the first time in your life? Aloplecia from having had a Covid fever? Hotfoot it to Mayfair for a hair MOT with consultant trichologist Lisa Caddy. She'll be sporting PPE, white lab coat, and super lustrous locks. She'll check your scalp, take an iPad snap of your tresses then peer at your follicles through her trichoscope (digital microscope), ascertaining health, density, and condition. Then – with forensic thoroughness – cover your medical to nutritional history, from hormones to supplements. And sometimes organise blood tests. Afterwards you'll have a bespoke mask, steam and scalp massage with your trichotherapist. Then buy a wooden vented styling brush and stimulating scalp mask. Ah! The stresses and tresses of lockdown sorted.
£150 for up to an hour. philipkingsley.co.uk
THE EGG AND THE CHEF
Bored of cooking for yourself at home? And not yet feeling the love for socially-distanced restaurant dining? Cue for the Big Green Egg, the best BBQ you'll have ever owned which, with its convEGGtor, becomes the best outdoor oven ever made.  And then hire super chef Sam Ashton-Booth – of two Michelin starred The Ledbury restaurant fame – to cook on it for you. He'll magic up lightly grilled tomatoes with burrata, raspberries and tarragon, and toasted seaweed sourdough. Plus scallops baked in beef fat with gooseberries – creating four courses simultaneously using its EGGspander system – then roasted lamb saddle so good that your barbecue (and guests) won't want to see him go. Forget kerbside drop-off and pallets if you buy one, opt instead for the White Glove Delivery and Assembly service. Sally and Alex niftily construct the EGG on site, stay for Q&A, and take away any packaging. Since you probably aren't going on holiday, what better way to spend your furloughed pound post-lockdown?
Biggreenegg.co.uk and their White Glove Delivery and Assembly from £180. Chef Sam Ashton-Booth 07414763665, £100 per head
YOGA BUNNY
It's not just that Francesca Quaradeghini is Cambridge University educated, speaks four languages and can do a brilliant Chakrasana yoga pose (think U-bend with tummy in the air) on lockdown Zoom from Barbados while her toddler 'assists' by swinging off Mummy's Lululemon-clad hips. She's also one of the world's leading Hatha yoga gurus, teaches meditation in primary and secondary schools, and is an Ayurvedic (traditional Indian healing system) practitioner to boot. The instant all travel restrictions lift, sign up for one of her company's luxury retreats – from Portugal to Australia – or book her or one of Yogoloji's wonderful teachers for one-to-one home visit sessions in London. She's even offering a week's online 'taster' classes for free, and thereafter by donation. Her personal email address, frannylovestheworld (at gmail.com, since you ask) says it all, really.
One-to-one yoga and meditation sessions £90 for 75 mins. [email protected]
RAPUNZEL NO MORE
If you'd left your lockdown leg hair to grow, you'd have had enough to plait, right? And perhaps you started sprouting a teeny beard while staying home? Oops, I'm speaking to you too, ladies. If you're hankering after a smooth body once again, every soon-to-be body-hair-free celebrity has Sandra Felicio on speed dial. (Book now in readiness for when Boris says you can go post-lockdown.) There's enough space in the flower-filled and lavender-scented Holland Park clinic (more like a chic private residence, really) for elegant social distancing. Wearing a face mask and in sparkling hospital-clean conditions, Sandra will tackle your facial hair with Intense pulse light (IPL) and then set about your legs, underarm and bikini too. No more Rapunzel, Rapunzel, let down your hair. You'll be aerodynamic once again.
From £70. skin-matters.co.uk
LONDON'S HOTTEST OPENING
Did you spy the yummy mummies sitting in a mega queue of socially-distanced chairs on Westbourne Grove's pavement? One of lockdown's iconic sights, right? An upside of the pandemic was that the Notting Hill Fish Shop morphed into a flipping-fresh-fish-alongside-artisanal-food hub – think farmers' market with bells on –teaming up with independent producers to sell HG Walter's British meat, Neal's Yard cheeses, and organic, seasonal, fruit and veg. Pop in there to buy rose lemonade, lobster spaghetti and slow ferment sourdough from smiley assistants full of energy and zing. Or bag some wagyu burgers and Happy Endings' divine malted milk ice cream sandwiches. Even the sushi's by a chef from a Michelin-starred restaurant. Open seven days a week, they sell online too, guaranteeing delivery within an hour. Indubitably London's hottest opening.
EDWARD SCISSORHANDS
Not yet ready to hazard being up close and personal in a hairdressing salon?  Even though those chatty snippers must wear masks and not talk? Book award-winning Anthony Forde instead. World-class snipper Anthony (of Nicky Clarke and Errol Douglas renown) will be by your side in the blink of an eye to set up an al fresco 'salon' in your leafy garden or home. He brings all the kit – including a whizzy Parlux light 385 hairdryer (even better than Dyson's much-lauded gyzmo). Anthony – who's half Bajan and puts the 'oooh' into cooool – is crazy about hair, loves doing short technical haircuts, and is the go-to man for problematic locks. (He's also snipped the tresses of royals to pop royalty…). Edward Scissorhands indeed.
From £50. 07493 683288
HEALTH MOT
Time for a post-lockdown top-to-toe health check? Isolation has had social, personal and emotional effects which activated your neurons and impacted on your immune system. All those stress hormones affecting everything from your muscles to moods. A YouGov survey found that 56 per cent of Brits reported a concern with their health during lockdown, with Londoners the most antsy – fretting about diet, losing cardio strength (the gym blues?) and Gen Z'ers and Millenials reporting the worst quality sleep. So get private health insurance with Vitality (fast access to high-quality care. Really) and leg it (as soon as they're seeing folk in clinic) to a Vitality Healthcheck: a screening to check your heart, liver, and kidney health. Plus your stroke risk and other indicators such as cholesterol to diabetes. They'll measure your waist circumference too. On second thoughts…
Coverage from £35 pcm. vitality.co.uk
WELL-HEELED
Need shoe repairs after all that lockdown walking and cupboard sorting? Anya Hindmarch to Hermes and Dior all use Classic Shoe Repairs, a family-run business estab 1963. You may see Natalie Imbruglia, Nicky Clarke or Jon Snow in there — on the customers' side of the newly-installed plastic counter shield. Or Manolo Blahnik. Geri Halliwell sent her shoes there for reconstructive surgery after her dog mistook the heels for bones. Another client posts all her Louboutin repairs from Russia. This Islington boutique boasts the finest craftsmen on site  – people who'll do (almost) anything skilled with leather. Boots made shorter? Shoes made longer? Want to mend your favourite leather belt?  All good. Afterwards they'll pop your repairs in a recycled bag. From Lanvin, Fendi or Selfridges, natch…
Re-heeling for ladies' stilettos starts at £8.95. Email [email protected]
SHOPAHOLIC HEAVEN
Calling all shopaholics. There's never been a better time for designer sample sales. You'll enjoy a (very civilised) one-hour time slot, a handful of shoppers (so Bond Street, darling) and outlets chokka with new stock that brands need to shift — such as Diane von Furstenberg's liquidation sale exlusivesamplesales.com. (If you're self-isolating, bag one of their personal shoppers for video shopping.) Don't miss trendy Hackney's The Box for staff in face shields and great post-lockdown bargains, including Issey Miyake at 70% off. Keep an eye out for Joseph and Aspinall at Regent Street's Showcase. Check out aSample (only online for the moment) for niche names, and sign up to the Music Room for everything from Belstaff to Smythson, down 80%. N'oubliez pas Arlettie, the chic French import, for some merveilleux shopping from September. Oh, and don't forget Chicmi for info on all the current and forthcoming sales. As long as there isn't a second spike, expect hand sanitiser, face masks and mega bargains.
THE WORLD'S BEST LIBRARY
Not only did the London Library re-open almost the second the government lifted restrictions, but its endlessly wonderful staff also posted books (free of charge) to members during lockdown. So join now and make a beeline for St James's Square to everyone's favourite independent library, established in the 19th century by Thomas Carlyle. Little wonder Stephen Fry said, 'It does for the mind what the gym does for the body' and bibliophile Colin Wilson quipped that being there is, 'like being a sex maniac in a harem'. After all, you'll find iron-grille floors in the 1890's stacks, a Reading Room where Arthur Conan Doyle and Joseph Conrad worked, and over a million books on 17 miles of shelving. Plus socially-distanced desks, cleaners beavering away with disinfectant, and tomes that are quarantined after you touch them.
SECRET GARDEN
There are analgesia plants to alleviate pain, and dermatology ones for the treatment of skin disorders. Plus forest vegetation for traditional Chinese cures and strengthening tonics. This is Chelsea Physic Garden a just reopened and hidden secret behind walls and the Thames. It's London's oldest botanic garden, founded in 1673 by apothecaries wanting to study botany in relation to medicine. Wander along brick paths midst artichoke flowers higher than your head, willow work and foraging bees. You'll see loganberries hanging from trees near a gorgeous wild meadow, alongside signs reading, 'Please respect physical distancing.' And you'll discover charming volunteers —including a dedicated seed cleaner — and a waiting list for its honey. The Edwardian glasshouses are closed for social distancing reasons, but the garden's still an enchanting, calming and restorative place. And, who knows, one day soon they may display the plants that relieve Covid-19 symptoms.
TEA FOR TWO FOR THE PRICE OF ONE
There's a pianist tinkling on a grand piano, plus gracious and comfortable décor and kiddies being taken out for birthdays ….and mask and visor-wearing waiters offering 'sanitised' menus. This is afternoon tea at the world's most famous corner-shop, Fortnum & Mason, on offer at two for the price of one. Think three-tier cake stands  (with scones, endlessly replenished smoked salmon sarnies, and sugary treats in doll's house sizes,) plus delicate eau-de-nil crockery. Savour Afternoon Tea canapés such as devilled egg served in an eggshell, (it's new since lockdown). Try lobster and truffle omelette in a mini copper frying pan for High Tea. Or go fashionably vegan with pickled heritage carrot sandwiches. All washed down with champagne, and the best of green, black and white teas. An elegant place to swap Face Time for face-to-face time.
Fortnum's Classic Afternoon Tea, Savoury Afternoon Tea and High Tea from £60 per person, with one complimentary guest per person until the end of August at The Diamond Jubilee Tea Salon. fortnumandmason.com
BIBLIOPHILES AND CHOCOHOLICS
Calling bibliophiles and chocoholics. If you're still shielding, in local lockdown or don't fancy going into town for tea, order a Fortnum's chocolate library instead. There's a curated dark collection (a decent rival for Philip Pullman's excellent Dark Materials) and a milk, dark and white chocolate one. Choose She Dreams In Marmalade — with orange pieces — as one of your Desert Island Discs castaway books. And consider the lot essential reading for a second spike and another national lockdown.
GLAD TO BE GREY
It's official. Grey hair is in for ladies, and so too fringes, grown-out fringes and anything that relates to the looser lockdown look. Think longer and less restrained, with men channelling the laid-back seventies. The post-COVID trend for hair fits under the banner 'relaxed'. Get your tresses done at Michael Van Clarke's Marylebone salon. He's removed half the seating — allowing a whopping 250 square feet per styling station — and is open for double the hours and with half the staff. Plus there's the new normal of sanitiser stations, visors, and Perspex screens. Power haircuts and trying-hard styles for women have gone: they're so pre-lockdown, darling. So too brutal, footballer-ish Zero clipped heads for men. Yes, as governmental restrictions eased, there's was a stampede of women wanting a bit of colour coverage. But most are keeping some grey. It's called FOMLO (fear of missing lockdown).
PS The Michael Van Clarke Virtual Colour Clinic — a Zoom consultation with a top London colourist and colour advice — continues for those shielding or cutting down on salon visits. Personalised colour packs are then sent out, including tint brush, gloves and protective cape.
WILDERNESS DREAMING
Eilean Shona defines itself by what isn't there — no plastic, no ambient light, and no background drone of engines. Indeed, this remote western Scottish isle has no cars and, come to think of it, very few people. For the ultimate post-lockdown getaway, book Eilean Shona House — with its ten bedrooms, innovative chefs and boutique-hotel-meets-family-home interior of four posters plus contemporary art collection — and a further eight cottages scattered over the 200 acres of wild woodland and craggy hills. You'll love discovering hidden coves, cooking mussels over campfires and drinking good claret under the stars. Or hiking, otter watching and swimming in icy, pristine waters. Three of the most remote cottages are without electricity and are achingly-gas-lit romantic. But the main house and the 'village hall' have WiFi … so, sadly, you'll still be able to book your homeward journey.
UK Post-Lockdown Hotel Reopenings 2020