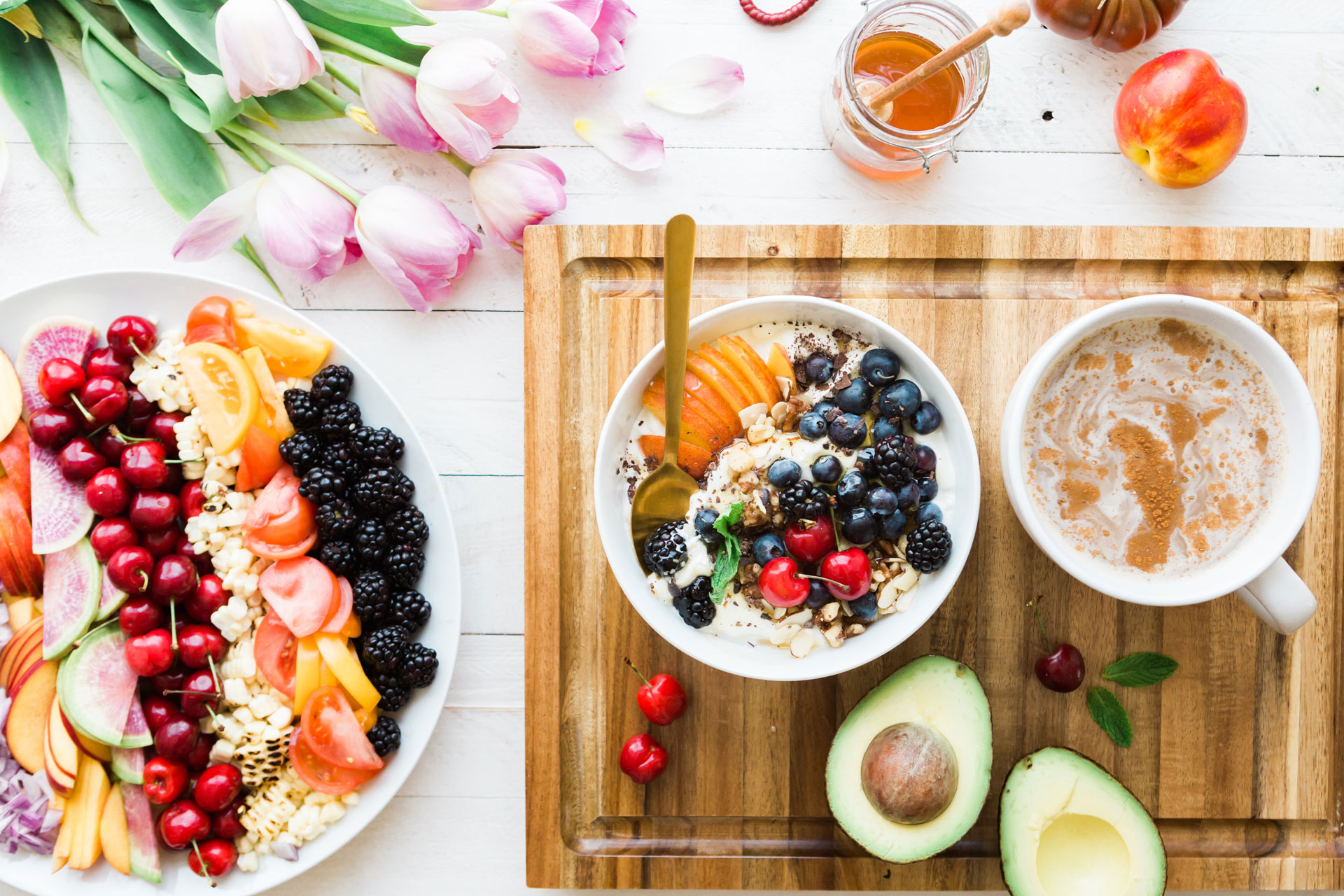 7 Health Hacks For When Lockdown Lifts
As lockdown measures ease, how will your health be impacted?
Wondering how you'll adjust to life outside lockdown? We spoke to nutritionist Kim Pearson about ensuring your health is in optimum condition as we tentatively move back toward a more normal way of life…
How To Stay Healthy Post-Lockdown
1. Set a mealtime routine
"If your eating habits have dramatically changed during lockdown, firstly, you're not alone, and secondly, now is the time to address this," says Kim. "Many of my clients have faced more challenges than ever working from home with the temptation to comfort eat or turn to food when boredom or anxiety strikes. Now is the time to get back into a healthy eating routine, including set mealtimes and pre-planned meals. You could also consider time-restricted eating to regulate your mealtimes and enjoy some of the benefits of intermittent fasting."
2. Hack your sleep
"A good night's sleep is vital to all aspects of health, so if you've been sleeping poorly or changed your routine throughout lockdown, now is a good time to address your sleep health," says Kim. "Poor sleep is linked to stress and weight gain, along with a host of other problems, so taking steps to work on improving your sleep routine is a good idea. Don't eat too close to your bedtime (have your last meal four hours before bedtime ideally) and switch off your phone at least an hour before bedtime. A relaxing bath with sleep-boosting magnesium salts is also a great way to unwind before bed."
3. Work on your circadian rhythms
"As well as helping with your sleep pattern, ensuring you are supporting your body's natural circadian rhythms is really important for your overall health," says Kim. "The key to optimising is to get plenty of natural light, particularly in the mornings. Being out in nature also has a host of other benefits so enjoy some ecotherapy with a walk in the woods or a stroll through your local park in the morning."
2020's Health Trends To Know Now
4. Test your vitamin D
"Vitamin D is vital to our overall health and immune health in particular so when we start to go back out into the world it is vital to ensure we are not deficient," says Kim. "Getting plenty of sunshine is a great idea, but you can also invest in a test if you think you might be deficient and address this with a supplement. I recommend the BetterYou spray which is easily absorbed by the body."
5. Try a 5-day fast
"As I briefly mentioned before, fasting has many health benefits. But while intermittent fasting and time restricted eating do have proven health benefits, experts argue that you need to fast for longer than a few hours to experience more profound benefits such as upregulated autophagy and stem cell generation. I often recommend ProLon to my clients, a five-day fast-mimicking diet that has the same benefits of water only fasting, while allowing you to eat specially designed, nutrient-dense, plant-based mini meals. Now could be a good time to give this a go as a health boost and a potential weight loss push as lockdown comes to an end."
6. Reflect and make positive changes
"As we're allowed to resume some of our pre-lockdown activities, consider which habits you might not want to go back to," suggests Kim. "Review which 'normal life' stuff you have really missed and think about things you might be better off without. This can be done for all areas of your life, but with regard to your health, maybe you didn't need that morning coffee and croissant every day on the way to work, or the cocktails after work in the first place. Some of your pre-lockdown habits could maybe be replaced with healthier habits picked up in lockdown such as more after-work runs, or time spent cooking fresh, healthy meals."
7. Keep a wellness journal
"The last few months have impacted all of us in different ways and just as going into lockdown took adjustments, so too will coming out of it," says Kim. "Keeping a wellness journal will help you tap into how you are feeling and allow you to figure out how to meet your emotional needs in a healthy way."
Find out more about Kim's work at kim-pearson.com.
Main image: by Brooke Lark on Unsplash
3 Nutritionist-Approved Healthy Sandwich Recipes