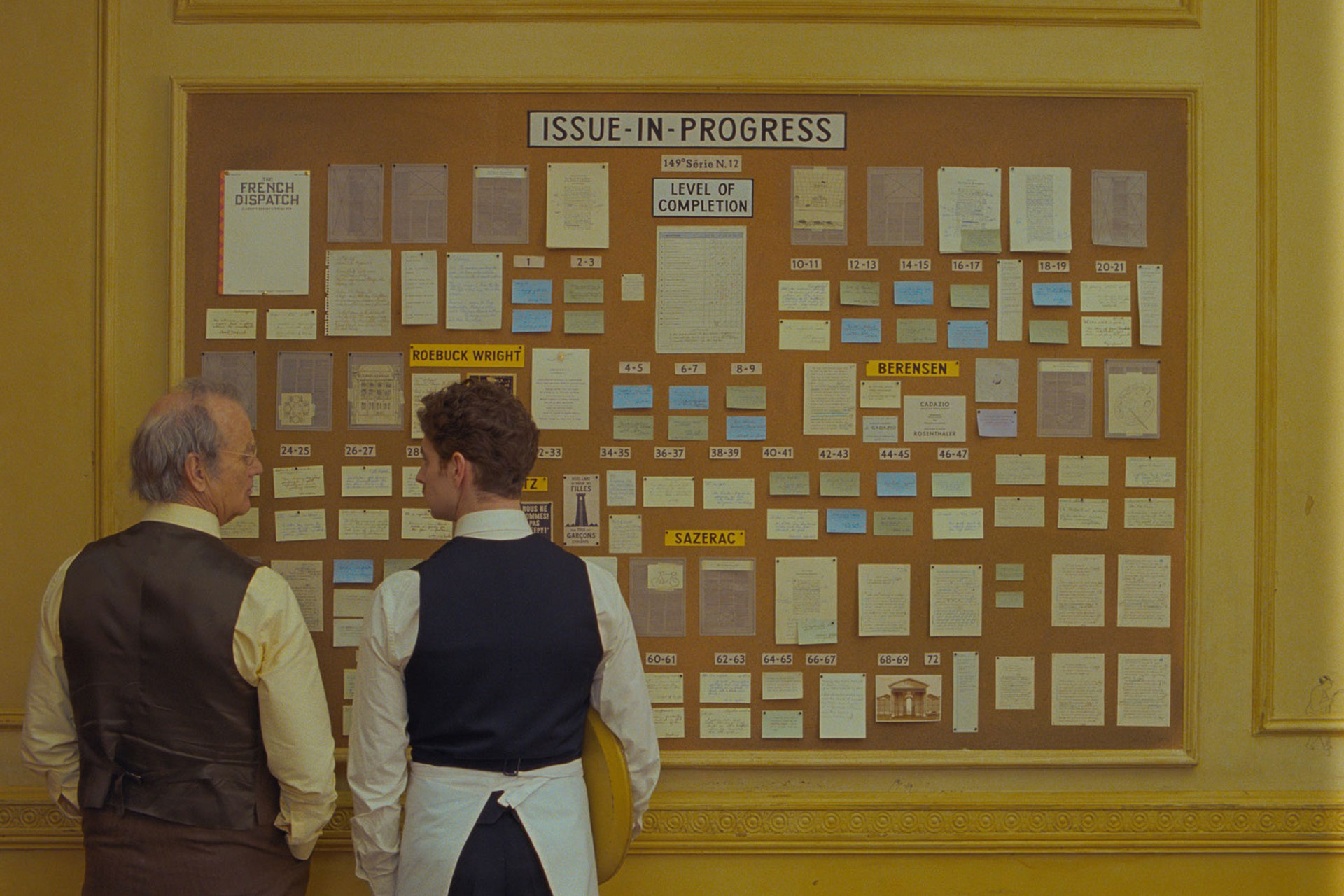 BFI London Film Festival 2021: 5 Films to See
From Spencer to The Power of the Dog, these are the top five big hitters
The BFI London Film Festival is back from 6th – 17th October. We sifted and whittled the program down to five films C&TH is most excited about. But don't let us stop you there – since there's so much to see, just be sure to put these at the top of your list. From themes of emotional repression, toxic masculinity, class, to the artistic wonders of Wes Anderson, there's certainly something for everyone. 
BFI London Film Festival 2021
The French Dispatch
From the director that launched a thousand 'quirky' Instagram posts, Wes Anderson's latest film is a love letter to journalism. Set within the French foreign bureau of an American fictional newspaper, in the equally fictional town of Ennui-sure-Blasé, the plot focuses on journalists and the stories that were inspired by the real-life writers and events covered by The New Yorker. The implausibly star-studded cast includes Timothée Chalamet, Saoirse Ronan, Owen Wilson, Tilda Swinton.
Spencer
It's Christmas at Sandringham. The talented Chilean filmmaker Pablo Larrain takes a deep into the psyche of Diana (played by Kristen Stewart) at the brink of the dissolution of her marriage with Charles. Di, painted as a heroine seeking escape from royal repression, is one for the sartorial enthusiasts; we see her bedecked with iconic Chanel Haute Couture. Following a divided opinion Venice Film Festival, Spencer remains up to the London audiences, who will decide whether it's the people's choice.
Mothering Sunday
A fan of Atonement, Normal People, and The Crown? This one may be for you. This adaptation of Graham Swift's novel stars Josh O'Connor, the recent Golden Globe winner for his portrayal in The Crown. He plays Paul, a wealthy, young well-bred man whose affair with a maid Odessa Young, has repercussions for them both. Set in 1920s Beechwood, England, Alice Birch, who adapted Sally Rooney's novel Normal People for TV covers themes of relationships cut by class, with Olivia Colman and Colin Firth cast as Paul's parents.
The Lost Daughter
The Crown's Olivia Colman plays an English academic who embarks on a rather strange holiday to the Mediterranean shores. Loosely based on the novel by Elena Ferrante, Maggie Gyllenhaal makes her writing and directing debut. Gyllenhaal was famously told she was too old to play the love interest of a 55-year-old man when she was 37. She seizes her rebuttal here: placing the complexities of women of middle-age front and centre, exploring guilt, motherhood, and rage that comes with it. Normal People's Paul Mescal also stars.
The Power of the Dog
Poised to dominate the awards season, Benedict Cumberbatch plays an emotionally repressed cowboy in 1920s Montana. Adapted from Thomas Savage's 1967 novel, Jane Campion explores masculinity in its most volatile, lonely, and fragile form. The old-fashioned rancher couldn't be more different to his well-scrubbed brother George (played by Jesse Plemmons). When George announces he has married Rose (Kirsten Dunst), things take a turn. It's been 28 years since screenwriter Jane Campion's Oscar-winning masterpiece, The Piano, and The Power of the Dog promises a similar sweep of awards.
Go to bfi.org.uk to find out more and book tickets
Main Image: Searchlight Pictures
READ MORE
Spencer: Kristen Stewart as Princess Diana Unveiled in New Trailer / Best Independent London Cinemas