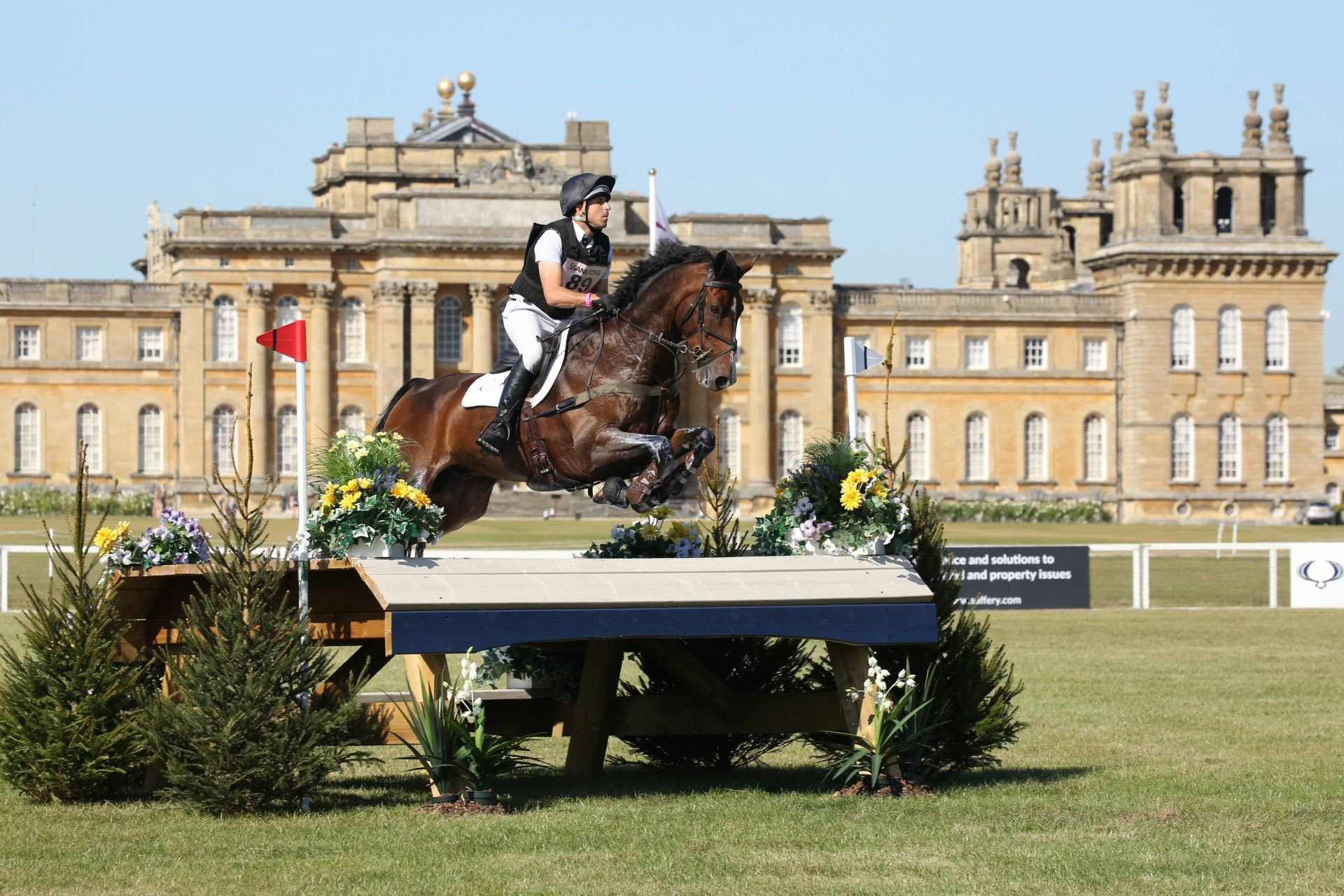 The C&TH Guide To Blenheim Horse Trials 2023
Everything to know before you trot off to Woodstock
Blenheim Horse Trials is racing toward us, returning to Woodstock from 14–17 September 2023. A firm favourite in the eventing calendar, it attracts world-class talent to the grounds of the stunning English Baroque palace every year. So stop horsing around: here's everything you need to know before you go.
Blenheim Horse Trials 2023
What Is The Blenheim Horse Trials?
The Blenheim Horse Trials is an annual horse riding competition covering dressage, cross-country and show jumping. Also known as the Blenheim Palace International Horse Trials, world-class riders flock from across the globe to compete in the challenging competition, all set against the beautiful parkland backdrop of Blenheim Palace.
Despite running over four days (in 2023, 14–17 September), it is known as a 'three day event' because it covers three phases: dressage over the first two days, then cross country and show jumping. Each horse and rider competes in all three events, in one of two classes:  the showcase CCI4* Long Format and a CCI4* Short Format for younger, eight- and nine-year-old horses.
The first Blenheim Horse Trials took place in 1990, replacing Chatsworth's three-day-event (which has since returned to the calendar). It has grown into one of the highlights of the eventing calendar, with world-class talent showcasing their majestic skills every year, with many winners going on to snag top prizes in five star, European Championship, World Championship and Olympic competitions.
View this post on Instagram
What To See In 2023
There's plenty to see on the competition side, but even more away from the action, including displays and demonstrations, competitions for grassroots rides, the food walk, and over 100 trade stands and exhibitors ranging from fine art to feed buckets.
Thursday & Friday
According to British Dressage, dressage is rooted in the military idea that an obedient, supple and responsive horse is better in battle. Plus, the nobility longed to be perceived as magnificent while travelling 'about town' on noble steeds. Thus dressage was born, and the harmony and rhythm of the horses takes up the first two days of competition at the Blenheim Horse Trials.
Saturday
Come Saturday, the remainder of the event – which can be likened to a triathlon – gets underway, with show jumping and cross country competitions demonstrating balance, precision, accuracy and bravery. But there's also a fun schedule of events to make the most of between events: think falconry, masterclasses, and the famed Shetland Pony Grand National.
Sunday
The competition continues into Sunday, with the horse and rider with the lowest penalty score at the end declared the winner. Prize giving commences at 3.45pm, with more events on the schedule throughout the day.
View this post on Instagram
Where To Eat
Visitors are welcome to bring their own picnics, but there are also plenty of options on site to enjoy.
Billington's Brasserie
Opt for the VIP package to get access to Billington's Brasserie – hosted by showjumping legend Geoff Billington – for breakfast, lunch and afternoon tea. From £150 per person, added on to the ticket price.
Palace Picnic
Don't rate your own picnic making abilities? Pick up a Pony or Stallion hamper to enjoy classic tasty treats like artisan filled rolls, scotch eggs, sausage rolls and quiche. You can also book a picnic bench for up to six people in a lovely lakeside location.
Food Walk
If you all fancy something different, a trip to the dedicated food walk will sort you out, with a variety of vendors offering delicious goods from across the board.
View this post on Instagram
Where?
Blenheim Palace, Woodstock, Oxfordshire OX20 1PP
When?
Thursday 14–Sunday 17 September 2023
How?
Adult tickets start from £25 on Thursday and Friday, and £38 on Saturday and Sunday; children under 12-years-old go free. bpiht.co.uk