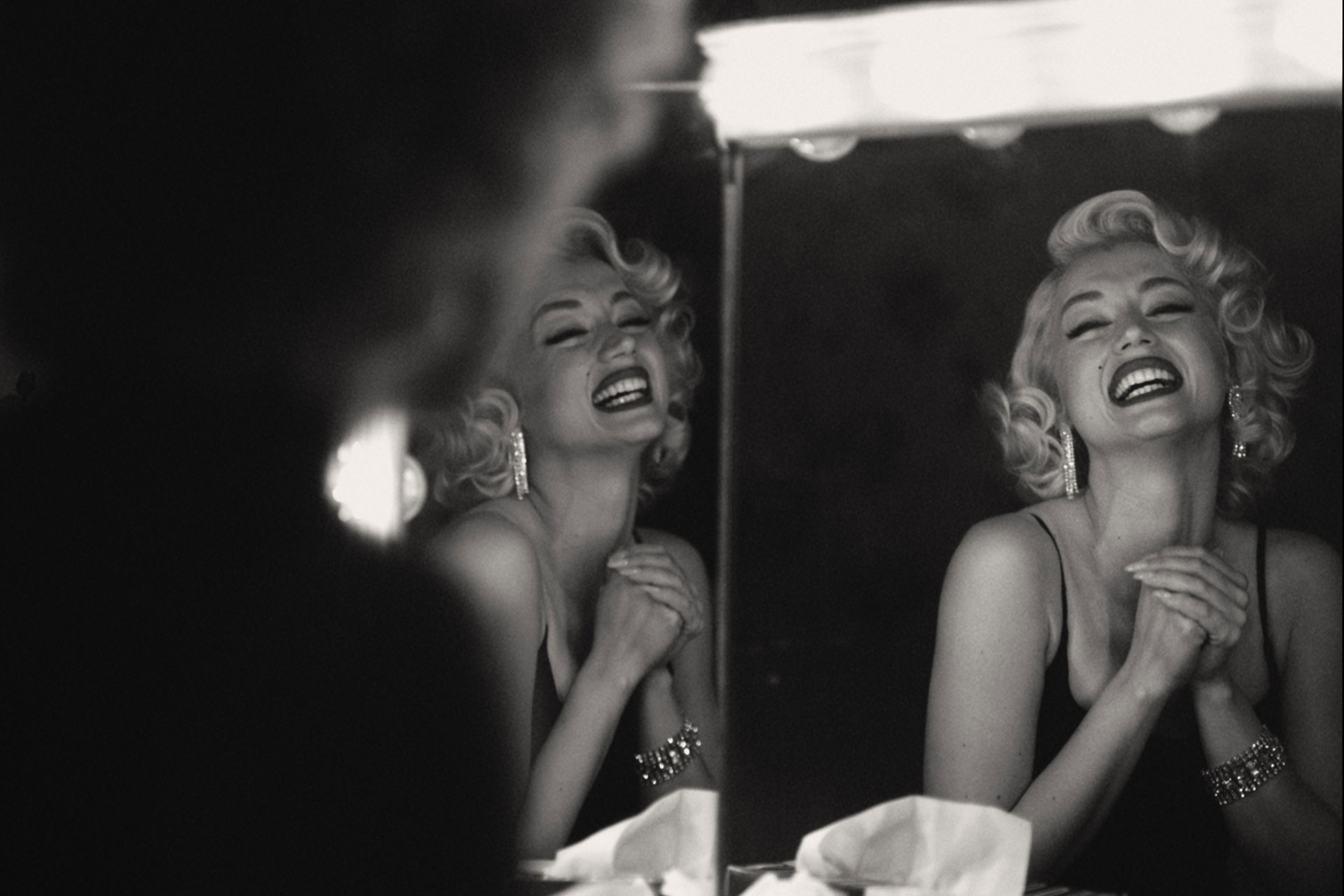 Blonde: Everything You Need To Know About the New Marilyn Monroe Film
---
Ana de Armas stars as the Hollywood icon in Andrew Dominik's controversial movie
We've been waiting a long time for Andrew Dominik's Blonde, the new Marilyn Monroe biopic based on Joyce Carol Oates' bestselling novel of the same name. The feature-length film has been ten years in the making, with lots of changes of producers and cast. Naomi Watts was initially announced as playing the lead, but she was replaced by Jessica Chastain in 2014. Then, in 2016, Netflix acquired the rights to the film, and Cuban actor Ana de Armas (No Time To Die) was revealed as the new Marilyn. And this September, it's finally making its debut. Here's everything you need to know.
What is Blonde about?
Since her untimely death in 1962, Monroe has been portrayed countless times on screen – but Dominik's version will show a darker side to the icon's life. Oates' novel covers Monroe's life from her childhood through to her death – from her early days in foster homes to her rumoured affair with John F. Kennedy. The plot blurs fact and fiction: Oates has always stressed that it should not be seen as a definitive biography, but a fictional reimagining, centred around the protagonist of Norma Jeane (Monroe was born Norma Jean), who she uses to explore the concept of modern celebrity.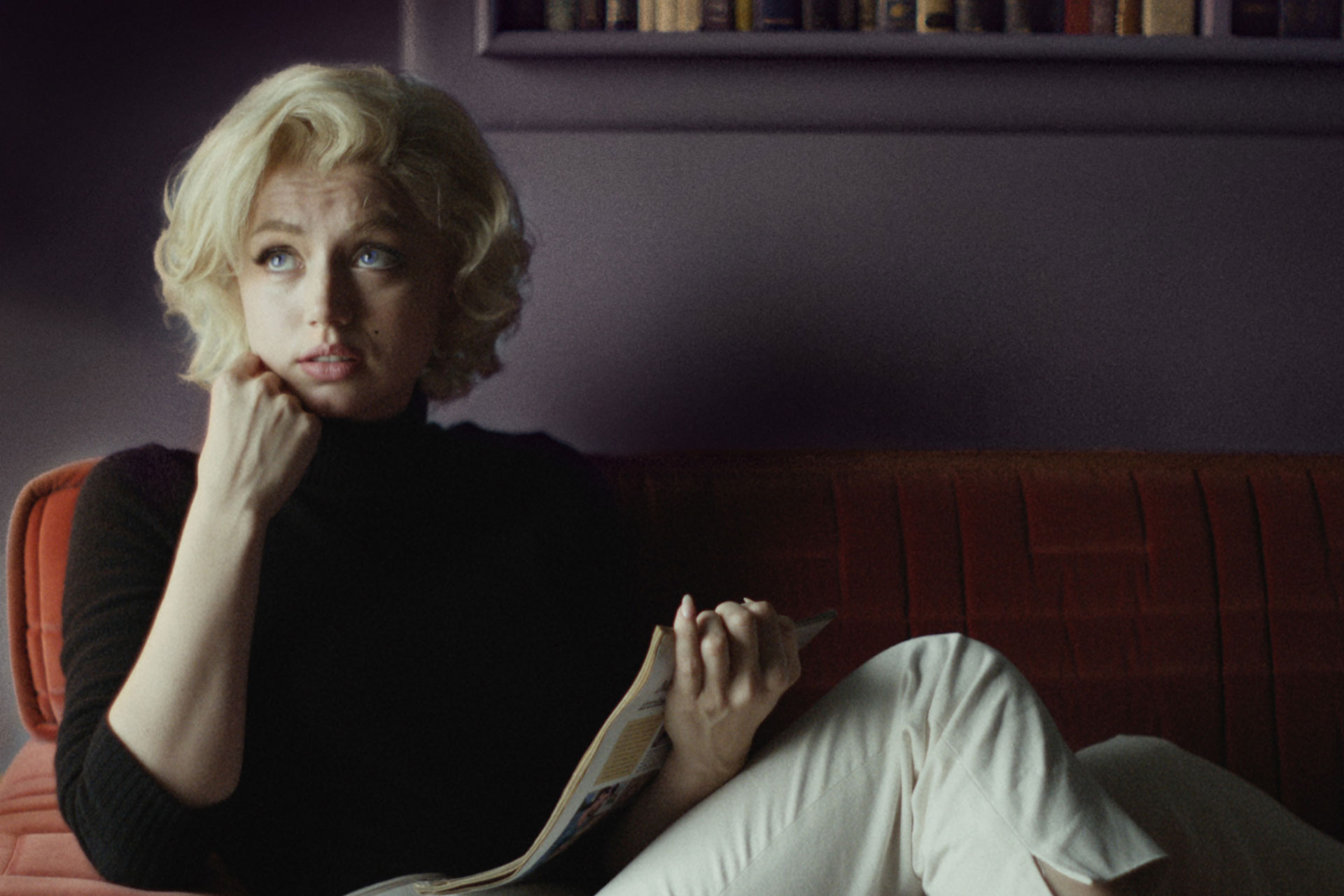 While we'll see the glitzy premieres, the photoshoots and the film sets, the core focus of the Blonde film will be on the trauma Monroe experienced throughout her life. Dominik said: 'She's deeply traumatised, and that trauma necessitates a split between a public self and a private self, which is the story of everyone, but with a famous person, that often plays out publicly, in ways that may cause additional trauma. 
'The film's very much concerned with the relationship with herself and with this other persona, Marilyn, which is both her armour and the thing that is threatening to consume her.'
We also got some intel from de Armas about the film, who said to Netflix Queue: 'Andrew's ambitions were very clear from the start – to present a version of Marilyn Monroe's life through her lens. He wanted the world to experience what it actually felt like to not only be Marilyn, but also Norma Jeane. I found that to be the most daring, unapologetic, and feminist take on her story that I had ever seen.'
We also know the film won't follow the traditional linear biopic format, instead presented as a 'sensorial and emotional experience,' according to de Armas. 'The film moves along with her feelings and her experiences. There are moments when we are inside of her body and mind, and this will give the audience an opportunity to experience what it was like to be Norma and Marilyn at the same time.'
Who is in the cast?
Netflix's recent trailer gave fans a first look at de Armas as Monroe – a transformation which involved some serious commitment. She spent nine months training with a dialect coach to perfect Monroe's signature breathy voice, which, interestingly, was a tactic Monroe used to overcome a childhood stutter. On set each day de Armas would wear a bald cap, with various different wigs over the top, and spend three-and-a-half hours each day having her make-up done. 'I think I actually cried the first time I saw [the wigs] on,' she said. 'Probably because I was terrified. But I'm so proud.'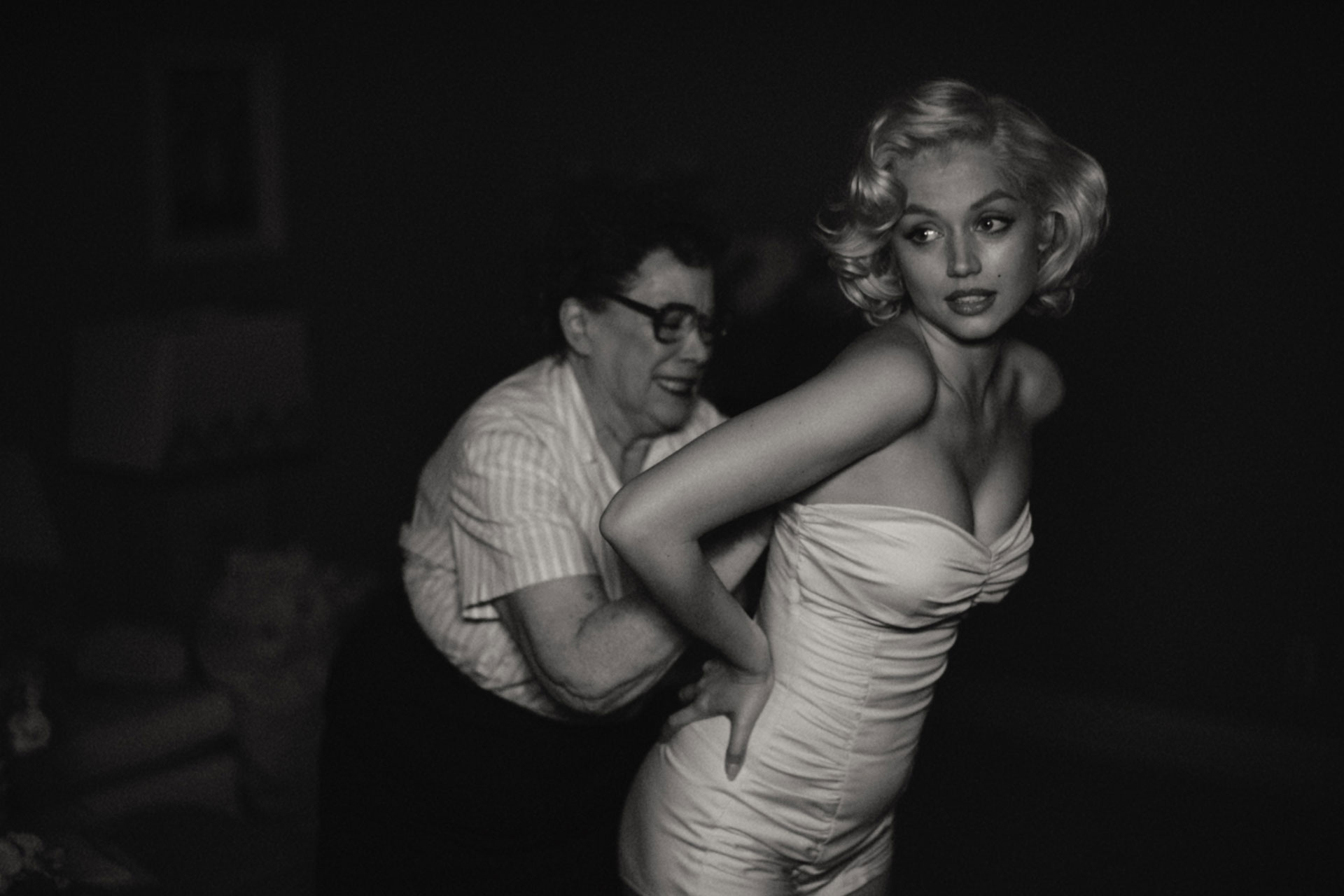 Alongside de Armas, Bobby Cannavale will play Monroe's second husband Joe Dimaggio, while Adrien Brody will star as her third husband Arthur Miller. Danish actor Caspar Phillipson, meanwhile, will take on the role of Kennedy, having already played the former president in the 2016 biopic of his wife, Jackie Kennedy. Also featuring in the cast are Lily Fisher as a young Norma Jeane Mortensen, and Mare of Easttown's Julianne Nicholson as Monroe's mother Gladys Pearl Baker. And, to top it all off, Brad Pitt – who has worked with Dominik before – is one of the producers.
What's the controversy surrounding it?
Blonde has hit the headlines after becoming the first Netflix original to be given an adults-only NC-17 rating in America, as a result of its graphic depictions of sexual violence. In an interview with Vulture, Dominik said he was surprised by the extreme rating, though he did go on to state that there's 'something in [the film] to offend everyone'. Reports say acclaimed editor Jennifer Lame (Marriage Story, Tenet) was brought in to help behind the scenes of the film, which is said to include a rape scene. After watching a rough cut of the film, Oates tweeted that it was 'startling, brilliant, very disturbing and perhaps most surprisingly an utterly "feminist" interpretation'.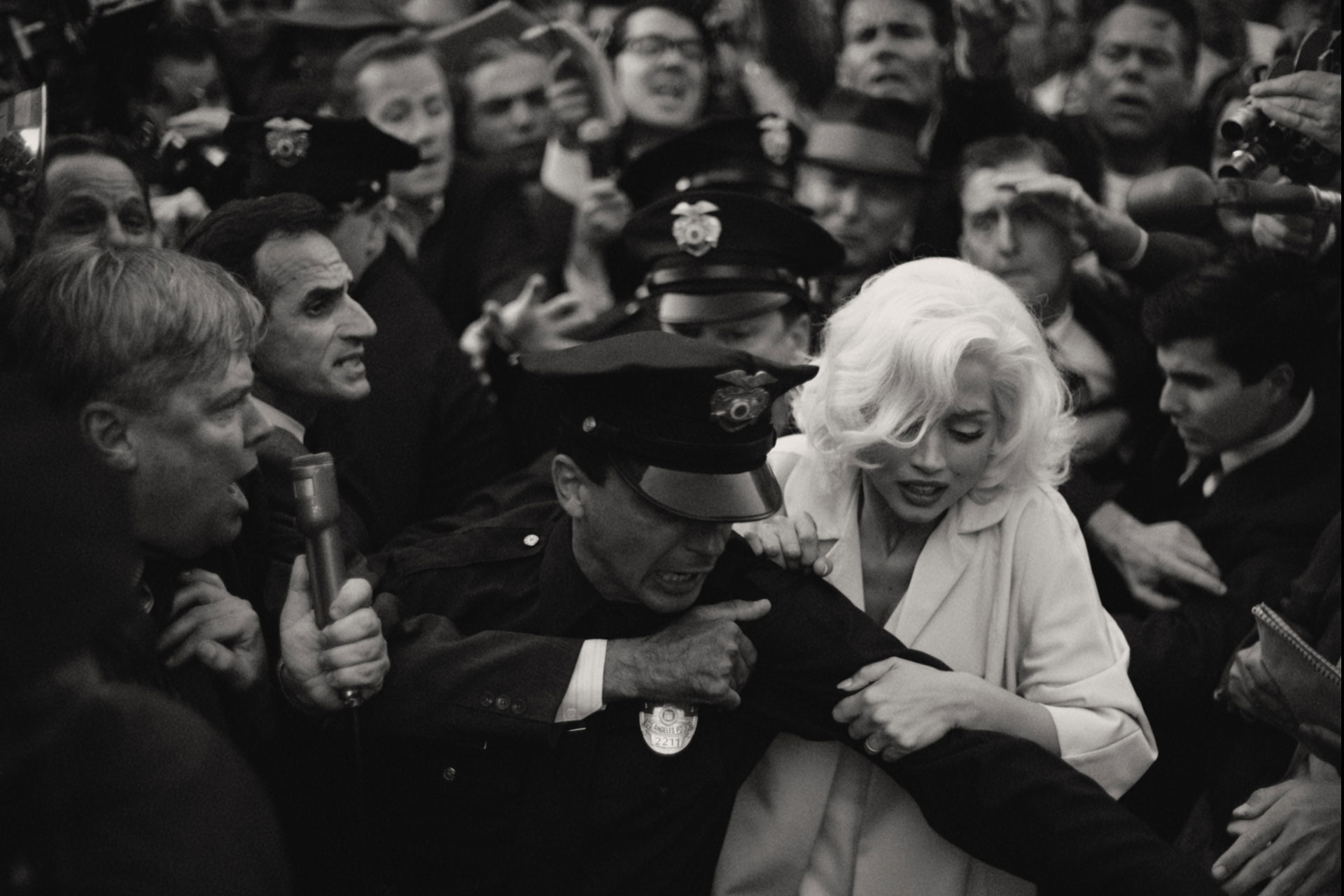 Is there a trailer?
Following a teaser for the film in June, Netflix has released the full trailer. It begins with shots of de Armas as Monroe in the public eye – the white dress, the media, the flashing lights of cameras – before taking a turn. 'I can't face doing another scene with Marilyn Monroe', she says, and we get a snapshot of her struggles with fame: being carried by security guards, then screaming in her car and crashing into a tree. You can watch it below.
What is the release date for Blonde?
Blonde will be released on Netflix on 23 September.
Imagery from Netflix
READ MORE:
The Lowdown on the New Barbie Film / The Culture Radar: What To Watch