Nick Curtis and Emma Crichton-Miller profile the ones to watch from the UK's deep artistic pool.
The Dancer
Reece Clarke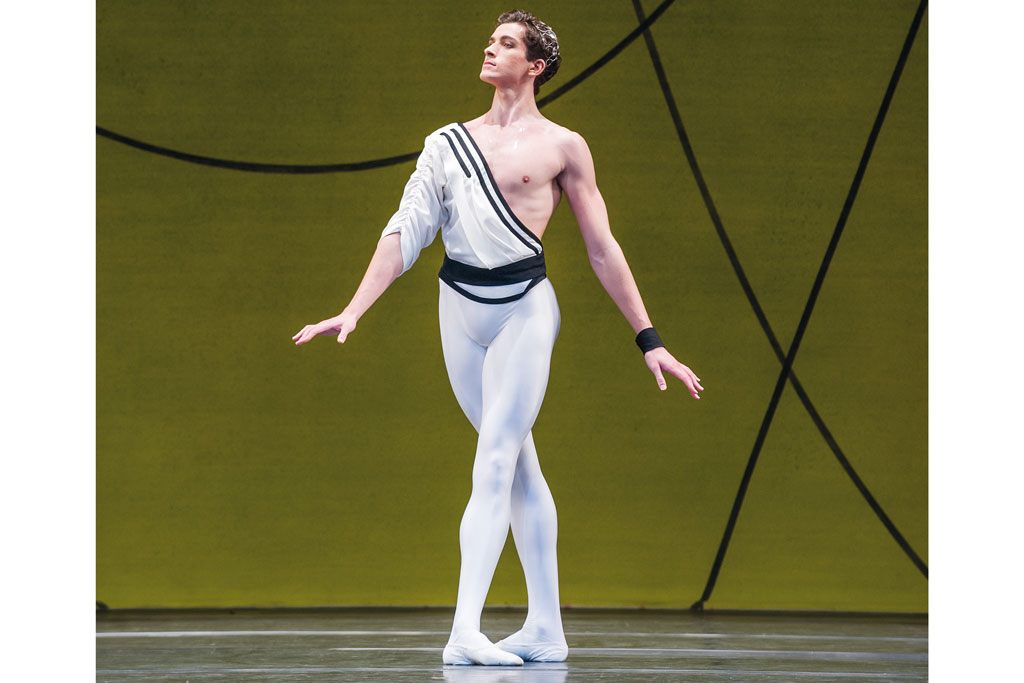 If the story of Billy Elliot has become a contemporary fairytale, Reece Clarke looks set to top it. Grandson of a miner and the youngest of a steelworker's five sons from Airdrie, near Glasgow, he's the fourth sibling to graduate from the Royal Ballet School, to which he and three brothers all won scholarships. As their careers have spun them in different directions, Reece has been piling up the prizes. In 2011 he won the Sibley Dowell award for Potential, named after the famous Royal Ballet dance partners Antoinette Sibley and Anthony Dowell, capping that in 2012 by winning Young British Dancer of the Year. After graduating into the Royal Ballet Company he was promoted through their arcane hierarchies to First Artist in 2016, and Soloist the following year, after winning Emerging Dancer of the Year in the National Dance Awards. Critical accolades followed for his lead performance in Frederic Ashton's Symphonic Variations in 2017, with the Guardian's Judith Mackrell reporting: 'the fast-maturing Reece Clarke makes a fine debut' despite, as she puts it, 'gamely handling a temporary costume malfunction'. Tall and unbelievably lithe, you can see him this Christmas as the Prince in that enduring masterpiece, The Nutcracker Suite.
The Director
Yann Demange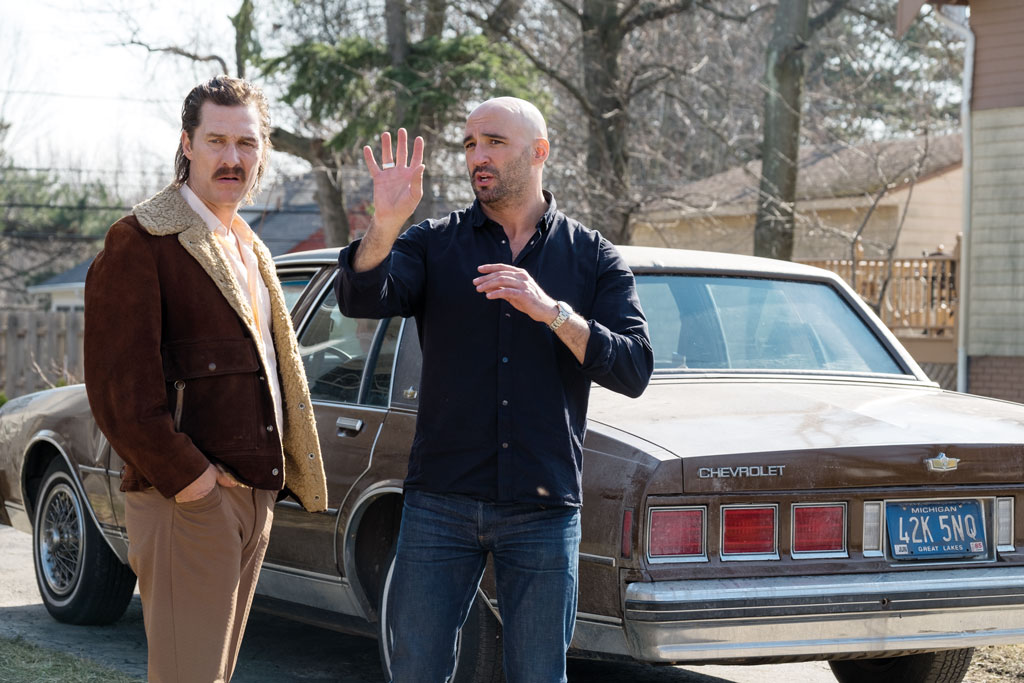 That Yann Demange was a frontrunner to direct the 25th Bond movie can be ascribed to the impact of his 2014 debut feature, '71, a heart-pounding, low-budget thriller featuring Jack O'Connell as a young soldier on the run in Belfast during the Troubles. And it is perhaps fortunate for both Demange and the cinema-going public that the 007 gig went elsewhere, as his subsequent 2018 film White Boy Rick – the real-life story of a drug trafficker and FBI informant Rick Wershe Jr – confirmed a talent that would not be easily confined to the parameters of a blockbuster franchise. Demange is currently working with HBO on Lovecraft Country, a drama- slash-horror series set in the racist 'Jim Crow' America of the 1950s, co-created by Jordan 'Get Out' Peele and produced by JJ Abrams. Half-French, half-Algerian, but raised in London from the age of two, Demange started out as a runner and assistant on music videos before winning a Disney scholarship to attend the National Film and Television School in his late 20s. This led to gigs directing Secret Diary of a Call Girl, then Charlie Brooker's zombie series Dead Set, and the acclaimed Channel 4 drama Top Boy, before '71 shot him into the spotlight. His ambition, after Lovecraft Country, is to make 'honest' London films celebrating the energy, humour and variety of his hometown. You don't get that with Bond.
The Best Film Festivals of 2019
The Novelist
Imogen Hermes Gowar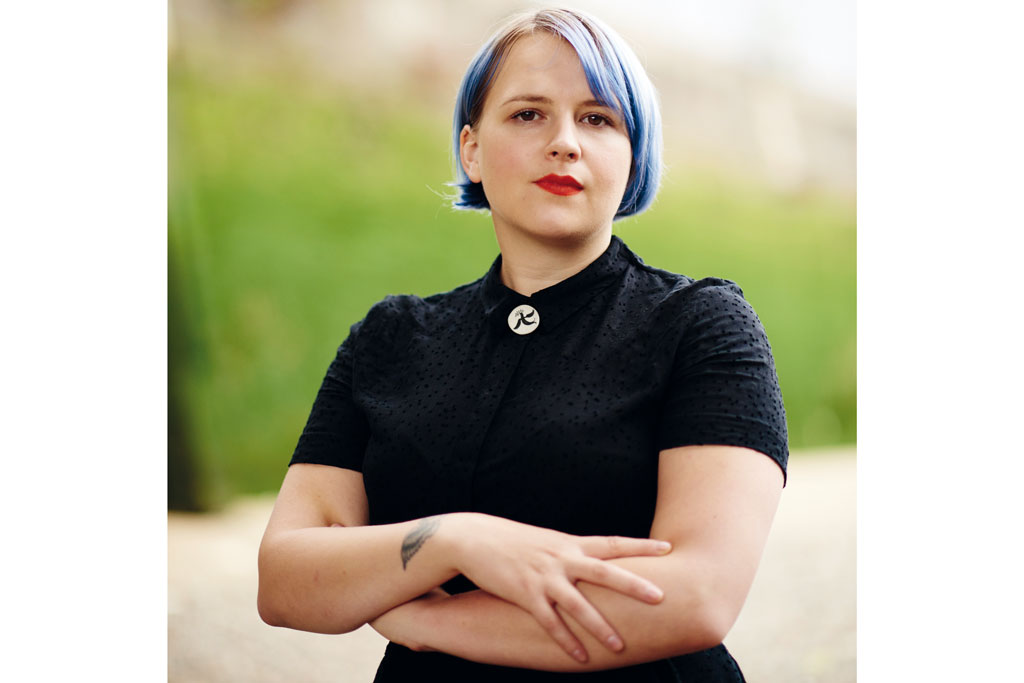 With her arresting tricorn name and distinctive mien – beady, wrily serious, a slash of red lipstick offset by bobbed hair that is sometimes dyed ultramarine – Imogen Hermes Gowar was perhaps destined to be a writer. But the 30-year-old's much-praised debut novel, The Mermaid and Mrs Hancock, which details the relationship of a merchant and a courtesan, brought together by the acquisition of a preserved 'mermaid' corpse in a dense, richly evoked Georgian London, was arguably over a decade in the making. The book was the product a huge amount of research and a certain amount of osmosis, through Gowar's studies in art, archaeology and anthropology and then creative writing at the University of East Anglia, and a job in visitor services at the British Museum (which has its own goblin-like 'mermaid'). The manuscript that was her UEA dissertation made the shortlist of several literary awards, won the Curtis Brown prize and was the subject of a bidding war in early 2018. Reviewers drew comparisons with Angela Carter and Charles Dickens. The film and television rights have been bought by Golden-Globe-winning Colin Callender's company Playground. What will Gowar write next? It may take a while, but when it arrives it will be impeccably realised, and it will be worth the wait.
The Craftsperson
Lauren Nauman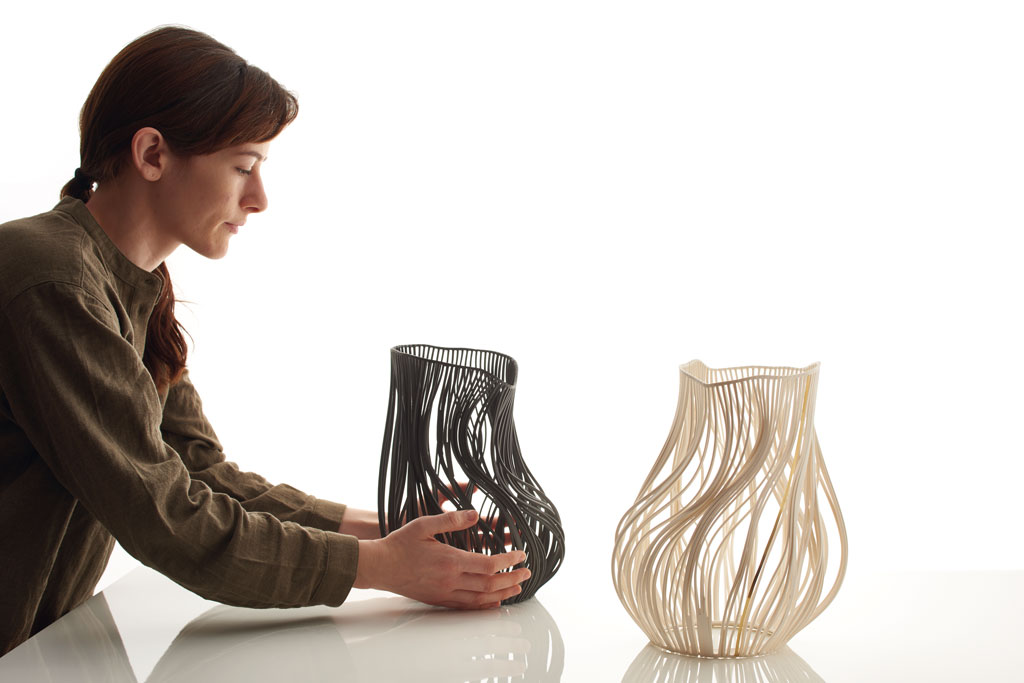 If you have been to Tate Modern's Switch House restaurant recently you may have been beguiled by the deceptively simple white tilting olive dishes rolling across your table. Ideal for fidgeters! These are the work of Lauren Nauman, a recent RCA ceramics and glass MA graduate, who has been furiously in demand since her graduation in 2016. It is her elegantly swaying sculptural vases, however, made of strips of clay, like children's cutout paper lanterns, that have been swept up by stylists, collectors and museums alike. She discovered her unique process while experimenting with strips of clay as surface decoration. Why not remove the clay body altogether? After graduation, she participated in multiple shows during London Design Festival 2016, exhibited at COLLECT 2017 with Flow Gallery and at Ceramic Art London, where she was awarded the Newcomer Award 2017. Her work has popped up in the Young Masters Art Prize Exhibition in London, at Decorex International with Future Heritage and then in the USA as part of the Crafts Council's A Future Made: The Miami Edit, last December. This autumn she was shown at the prestigious Salon Art + Design in New York.
5 Craft Trends for 2019 & Where to Learn Them
The Actor
Florence Pugh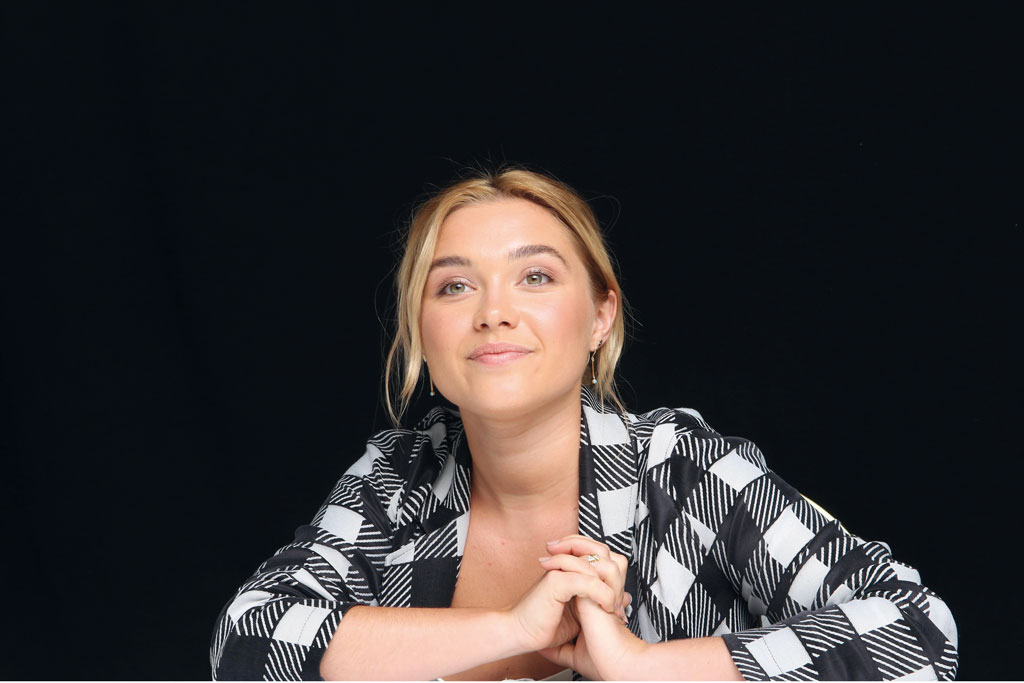 Since her breakout role in Lady Macbeth in 2016 – playing a murderously modern, sexually confident young wife of a 19th-century landowner – 22-year-old Florence Pugh has racked up a series of diverse and impressive credits. She was a heart-breaking Cordelia to Anthony Hopkins's King Lear in Richard Eyre's BBC production, wrestles with Dwayne 'the Rock' Johnson in Stephen Merchant's upcoming comedy Fighting with my Family, will star in Greta Gerwig's forthcoming adaptation of Little Women and filled the Night Manager-sized hole in TV viewers' lives as the lead in John Le Carre's The Little Drummer Girl. The Oxford-born daughter of a restaurateur and a dancer, Pugh made her film debut while studying for her A-levels, stealing Carole Malone's 2014 The Falling from its ostensible star, Maisie Williams. Though she's been rather lazily dubbed the 'new Kate Winslet', Pugh is a one-off with an earthiness and energy all her own and a physical presence deliciously different to identikit Hollywood starlets.
The Conductor
James Hendry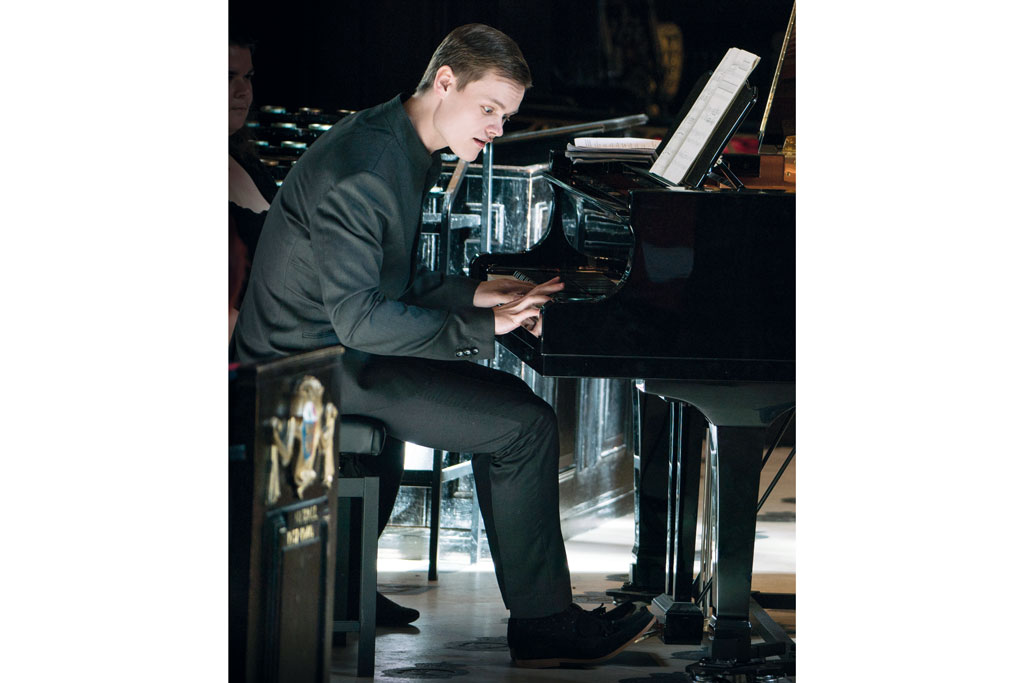 James Hendry, 26, is that real thing, an unequivocal talent. There was no classical music in his working-class family home at Kingston upon Hull, but at primary school, Hendry got into music, then played in the orchestra for musicals at his secondary school and began to conduct. Picked up early by the Yorkshire Young Musicians scheme at Leeds College, where he was taught piano, musicianship and composition, he took degrees in solo piano and répétiteur skills at the Royal Northern College of Music in Manchester, where he studied from 2010, before being selected in 2016 for the prestigious Jette Parker Young Artists Programme at The Royal Opera House. He assumed he was there as a skilled répétiteur, but found himself under the direct mentorship of ROH musical director Antonio Pappano. This season he is a Jette Parker principal conductor, while also freelancing for the ENO. Did we mention he is the 2018 musical director for the National Gilbert & Sullivan Opera? And he has a cool tattoo on his forearm.
The Best Boutique Music Festivals of 2019
The Singer
MNEK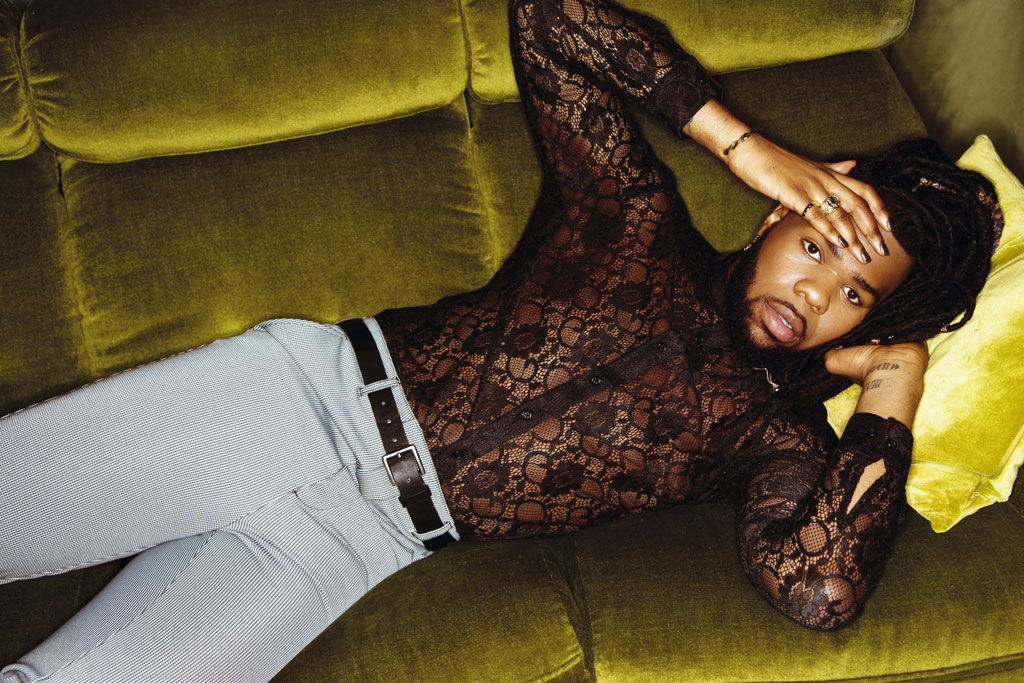 If you are to judge a man by the company he keeps, singer, songwriter and record producer MNEK – real name Uzoechi Osisioma Emenike – is already music royalty. After signing a publishing deal at 14 thanks to songs he posted on MySpace, the 23-year-old, Lewisham-born Nigerian Londoner reached a wider audience in 2012 when he appeared on drum and bass act Rudimental's single, Spoons. Since then he has worked with Beyoncé, Kylie Minogue, Madonna, Dua Lipa and Stormzy among others. From 2016 onwards he began releasing solo tracks, including a cover version of Queen's Don't Stop Me Now, which culminated in the issuing of his debut album Language in September 2018, partly inspired by a romantic breakup with a long-term partner. NME described Language, which among other things expresses what it's like to be a black gay artist, as 'moving and important – and fun!', adding that MNEK is 'the pop star we need in 2018'. It also detailed how his name is pronounced – it's spelt out M-N- E-K rather than M'nek. He is as striking visually as he is aurally, with a sculpted beard, braids on top of his head, but the sides shaved, and with a penchant for metallic nail varnish.
The Composer
Isobel Waller-Bridge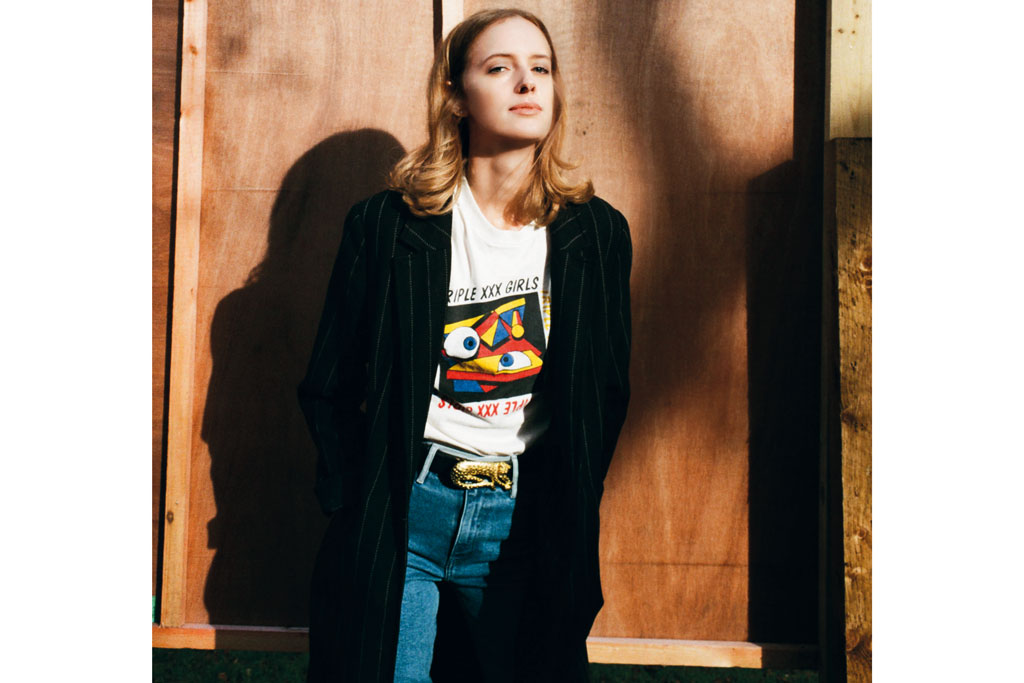 It's the quiet ones you have to watch. While actor and writer Phoebe Waller-Bridge has been making a splash with Fleabag and Killing Eve, her older sister Isobel, 34, has been carving out a distinguished career as a musician and award-winning composer for film, TV and theatre. She not only scored the TV series created by her sibling – who she calls her best mate – but also the recent ITV adaptation of Vanity Fair, the forthcoming reboot of the ABC Murders starring John Malkovich as Hercule Poirot, and the film Vita and Virginia, starring Gemma Arterton and Elizabeth Debicki. For each commission, she tries to fit the music and sound design to character and atmosphere – deploying a version of Madonna's Material Girl played on historic instruments for Vanity Fair, for instance. She's scored shows for the National Theatre, Royal Shakespeare Company and the Old Vic, performed her own solo works at the Union Chapel and released a symphonic album, Music for Strings. Born in London and trained at Edinburgh University, King's College and the Royal Academy of Music, Waller-Bridge says their mother told her children – Isobel, Phoebe and their brother Jasper – they could do whatever they liked so long as they were 'outrageous'. It seems to have worked.
What To Buy: The Best Art Books Ever
The Gallerists
Joe Kennedy and Jonny Burt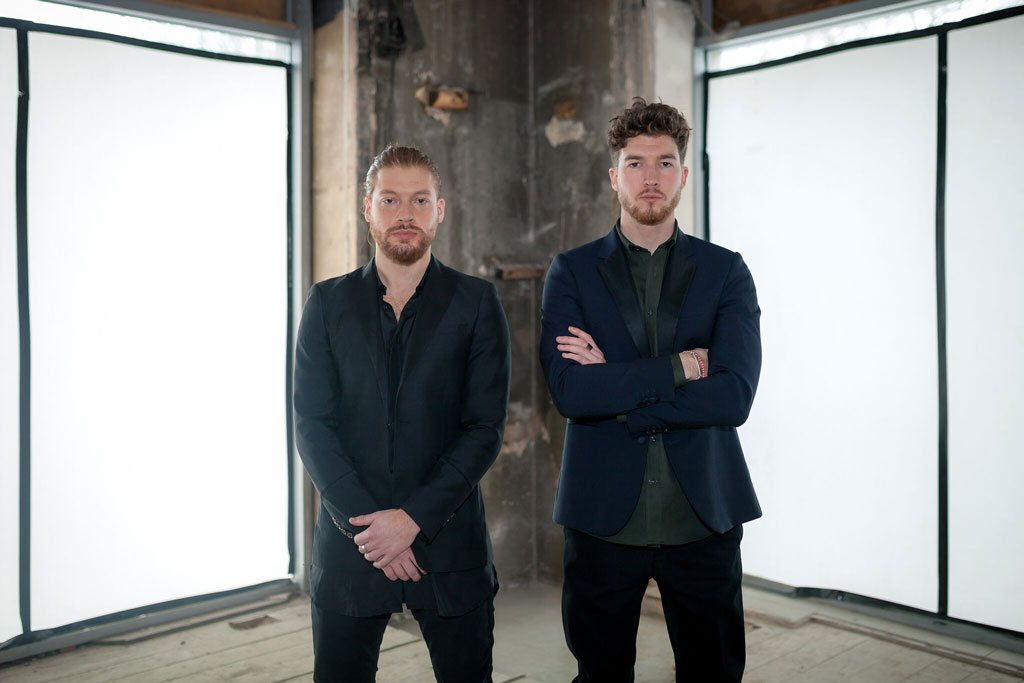 In 2013 Joe Kennedy and Jonny Burt, 23-year- old art school graduates, set out to defeat what they perceived as the elitism of the art world and open great art to everybody. They saw themselves as a brand more than a gallery, broadcasting through digital media to a global mainstream audience their passion for the emerging artists they show. Five years later, after sell-out pop-up shows in Soho and Covent Garden and amassing 477,000 followers on Instagram, they've opened a permanent space in Mayfair, Unit London. Five hundred people queued to attend the opening private view, which featured a new series of brightly-saturated oil paintings by the South African artist Ryan Hewett, internationally renowned for his heavily impastoed, distorted portraits. Something about their youth, their fearless and passionate engagement with their audience and the strength of the artists they represent, has caught the imagination not just of their peers but also of influential art world luminaries such as Brett Gorvy, Hans-Ulrich Obrist and Simon de Pury. Definitely ones to watch.
The Artist
Faye Wei Wei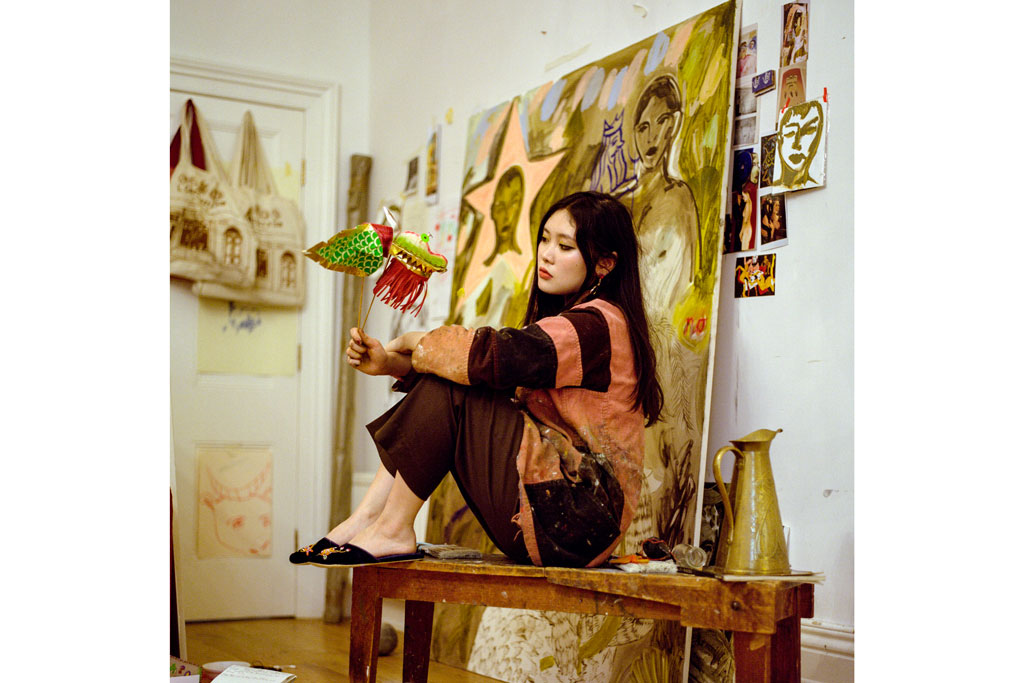 In 2016, months after graduating from the Slade School of Fine Art, where she had won the Cass Art Painting Prize, British artist Faye Wei Wei – no relation to Ai Wei Wei – applied to Cobb Gallery as an intern. The gallery responded by offering Faye her first solo show, Anemones and Lovers. Her poetic, dreamy, sensual paintings, often on a large scale, won her instant acclaim. She has featured in group shows in Europe and America, and taken an artist's residency in New York. This year she filled Manchester's Centre for Chinese Contemporary Art with giant canvases, where boldly-painted figures floated ambiguously in mythological worlds populated by lions, snakes, knights and classical symbols. Faye also performed in the fantasy musical, Care, by fellow hip young Londoner, Klein, at London's ICA. Alongside her works, her romantic persona has caught the attention of the fashion world. Her work Aristotle's Lantern provided the backdrop for fashion brand Shrimps' spring/summer 2018 presentation and she was Vogue's Darling in the September issue. As she told them, 'My style is quite ethereal and feminine. I live in floaty slip dresses.' But there is no gainsaying her ambition: her debut US solo show opened in Los Angeles in September 2018.
Buy The Book: Great British Brands 2019, The International Edition
---