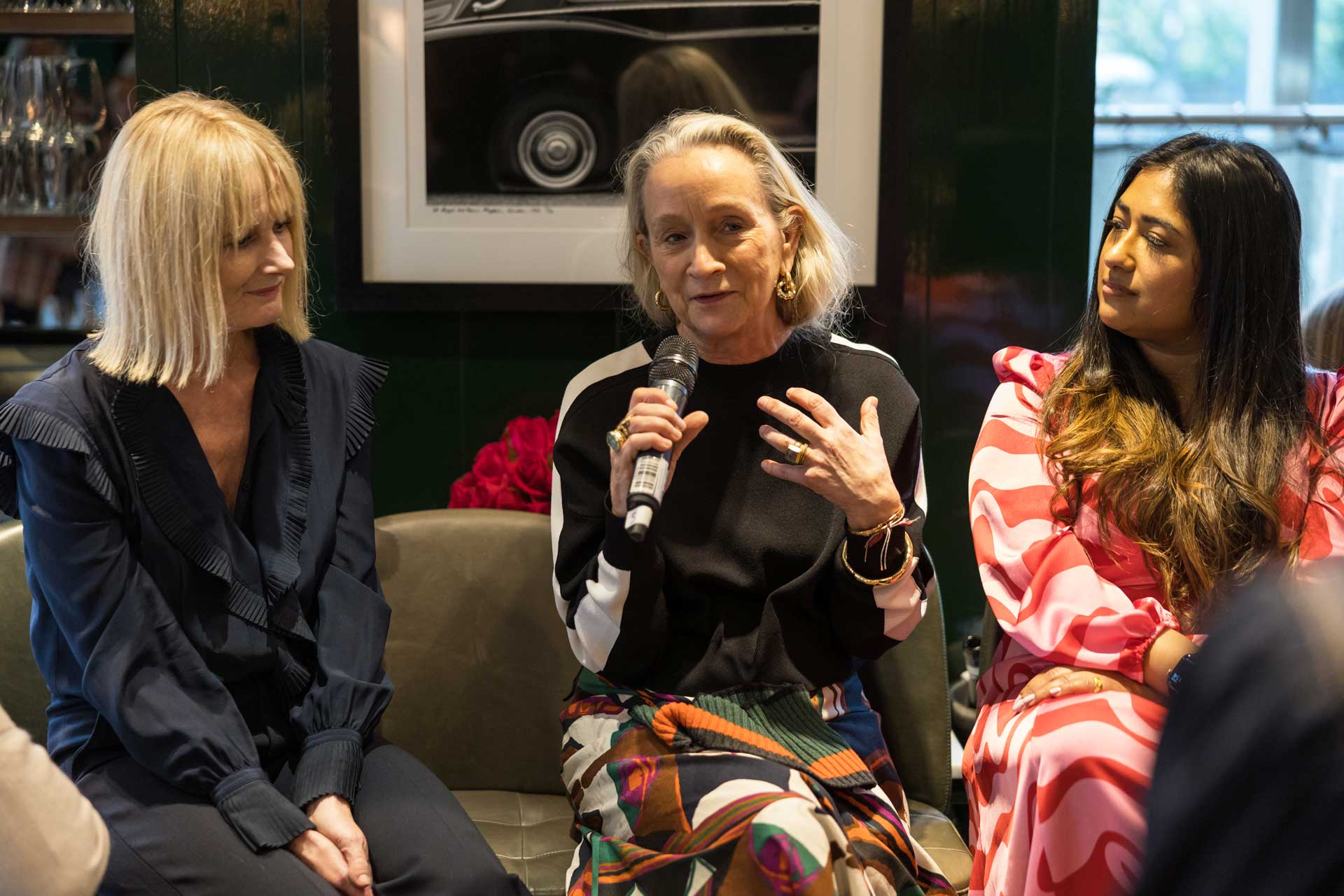 Can We Have It All? (And Do We Want It?)
---
What happened at the Country & Town House IWD lunch?
Women-led startups receive less than three percent of all VC investments, according to reports. Country & Town House and Paper London  invited some of the most exciting and impressive female entrepreneurs and business leaders to a lunch at London's sustainable haven, the Hari Hotel, to celebrate the women leading the way, to discuss what being a woman in business means today, and build a supportive community to empower the game-changers of the next generation.
Editor Lucy Cleland hosted a panel with Jane Shepherdson CBE, Lucinda Chambers and Farah Kabir, where one of her questions was 'can women have it all… and do we want it?' Single mother and Country & Town House's Online Content Director Rebecca Cox shares what she learned from the women in the room.
Can Women Have It All?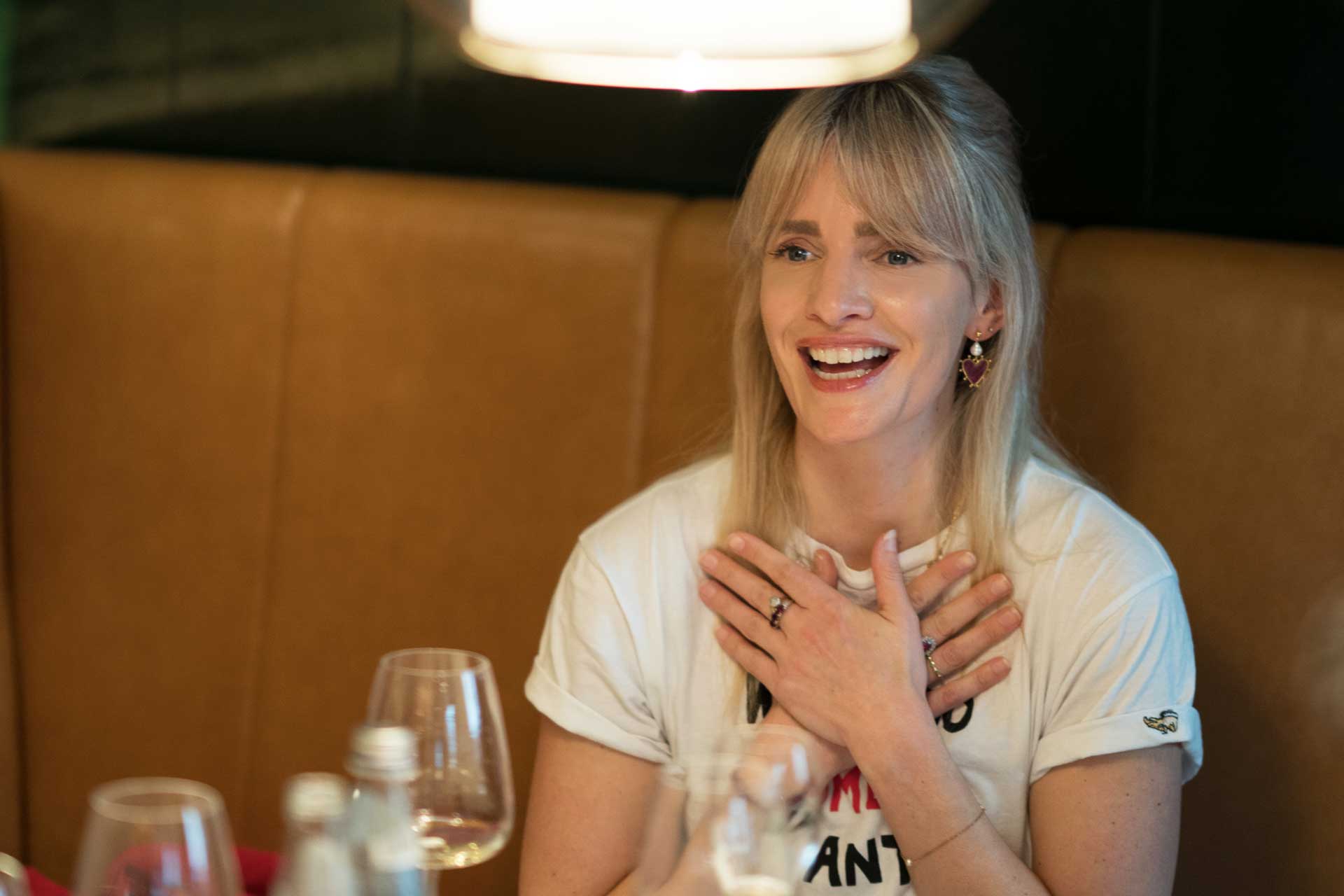 Let's cut to the chase, shall we? Until our broken childcare system is fixed (or at the very least given a sizable cash injection), choosing between work and child-raising is still a reality for many women in the UK. In response to Lucy's question, Jane Shepherdson, former brand director of Topshop, pondered whether she would have been so successful in business if she had had children and Lucinda Chambers, the fashion director of British Vogue (for 25 years) and co-founder of disruptor retail platform Collagerie, stated that, 'Unless we sort out the childcare system, having kids will always be a stumbling block to succeeding in business'. Opportunities for women in the workplace may be evolving but the systems that enable us to take them up are not keeping up. Add on top of this a healthy helping of 'mother's guilt' and the impossibility of doing all you can for your family while performing at work, and 'having it all' doesn't feel so appealing. 
And in the workplace, there are additional challenges to consider, too. Farah Kabir, co-founder of sexual wellness brand Hanx spoke of the challenges she had faced in launching a brand in this area as an all-female team. 'We were told that buying condoms was a men's business, and even asked to demonstrate how to put a condom on,' she shared. (Which made the time I was told I was there to 'make up the numbers' during an internship on an all-male sports desk at a national newspaper seem comparably tame.) Lucinda spoke of having to work twice as hard as a woman launching a business. 'As a man, you sell an idea, but when you're a woman they want all the metrics to back it up.' The words 'work twice as hard' were met with a murmur of agreement throughout the audience. 
What's The Answer?
Amid the doom and gloom, is there hope? Where there is a woman's will, there is a way. (But it would help if there were women at the top to exert that will, of course.) Speaking about the 1-2% of funding currently going to female-led startups, Farah spoke of the lack of women in decision-making roles, and at the top in investment positions. Until there are women controlling the pursestrings, the purses may remain closed to the women pulling at them. Of course, individual empowerment helps, too. Farah also spoke of the need for a focus on financial literacy for women (something that has been an incredibly sharp learning curve for me personally, since becoming the solo head of a household and family).
And somewhere between that top-down and individual-up approach comes the space between. The space we explored at The Hari, with a room of exciting and successful women. Because despite facing additional challenges at work, women do have unique qualities and advantages, too. The community of womanhood may just provide the answer to how we get ahead in a world keeping us behind. Jane Shepherdson put it perfectly: 'Winning for women is being more collaborative.' And her advice for all entering the world of work was a reminder that there is an alternative way to get ahead than the stereotypically 'male' quality of competitiveness. 'Never feel threatened by brilliance,' she said. 'Bring them into your team.' 
While the traditional presentation of 'having it all' means having a career and kids, now more than ever it's time to tear up the rulebook when it comes to gender roles and paint our own pictures of success. Listening to the buzz of collaboration and innovation in the room at The Hari, however, it's clear that whether or not a woman truly can 'have it all', she can definitely do it all. 
With thanks to The Hari & Paper London and all who attended our IWD Lunch. Here are some more pictures of the day…
All pictures by Marcus Dawes.