In a bid to become a greener destination, London shopping hub Carnaby Street has launched a new ongoing campaign, Carnaby Feels The Love. As the name suggests, it's all about love – in particular, love for our planet. Here we chat to some of the brands in the area championing sustainable, ethical and charitable measures…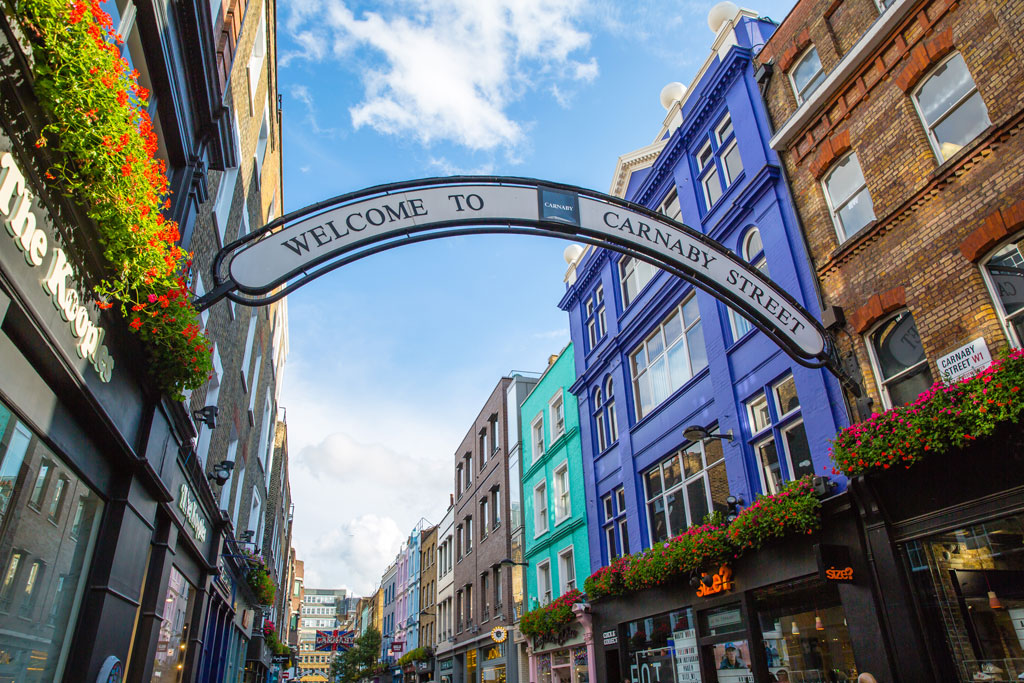 MÜHLE
German wet-shaving brand MÜHLE opened their first UK store in London's Carnaby in November 2018. Selling re-usable products that can be used for years means sustainability is naturally part of their ethos, but in recent years there has been a push to do more.
"The DNA of the brand has always been sustainable," Veronica Berman, who works in the London store, tells us. "Our shaving brushes are a lifetime product, shaving creams are made from natural ingredients and the razors have a re-usable handle so waste is greatly reduced. We've had the same product for a really long time, which is beneficial to sustainability because it means someone can buy a traditional brush and 20 years later replace the bundle."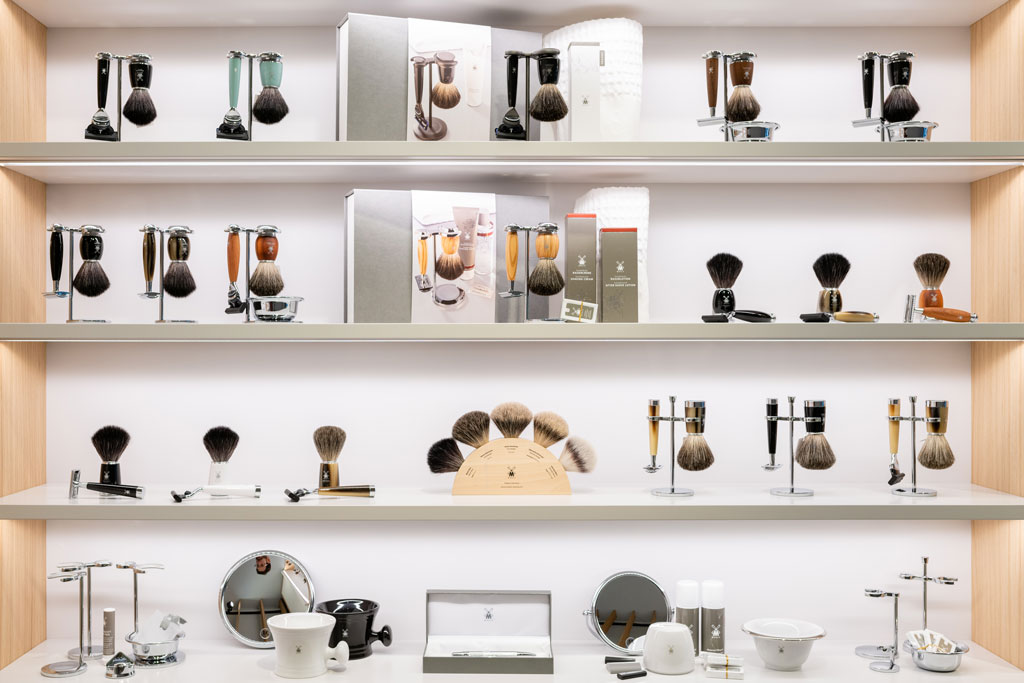 "Andreas and Christian – the grandsons of the founder – and the current Managing Director are very forward-thinking and innovative. They recently brought in an electric car for company usage, MÜHLE uses electricity generated by their own solar panels, and we're in the process of updating all plastic packaging to paper packaging.
"There's a difficulty with recycling razor blades because they're small and sharp, so you can't put them into recycling because they can pose a danger to small animals. We've looked at different ways to get around that, including using a blade bank to store old blades after use. We've even looked into whether we could make the whole blade bank metal to go into the recycling all together, but the cost would be too high and you'd have to make it outside Europe. But, while the bottom of the blade bank used to be covered, you can now remove it like a piggy bank and take the blades to a special depot to get them recycled."
Joy Everley Fine Jewellers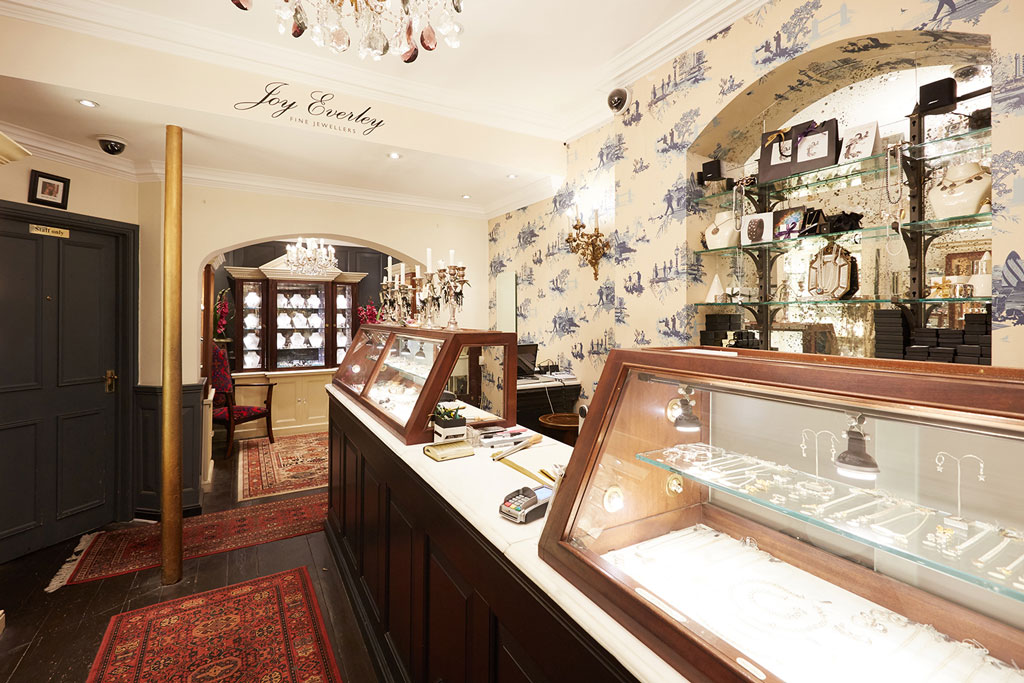 Joy Everley Fine Jewellers is a family-run, independent jewellers located just off Carnaby Street, specialising in precious metals and gemstones. They have a collection of sustainable engagement rings made from 100% recycled materials, with each ring holding a recycled diamond taken from a vintage treasure, reworked into its own unique design and set in recycled gold.
"The fine jewellery industry has left quite a questionable footprint on the environment and also socially," John Stewart, who works in-store, tells us. "Multi-national brands and global superbrands contribute to that quite greatly, but we're lucky that we're a small, independent company who can take our own stance. We use two kinds of gold: recycled, and fair trade. With our fair trade gold, rather than just saying it's from South America we can say it's from Peru, and not just from Peru but a particular mine in Peru. Within this industry there, there are fair working conditions, fair wages and fair working hours.
"I've worked in the jewellery industry for about 15 years. When I first started in jewellery it was only occasionally that people were interested in where products came from, then it became extremely fashionable to ask the questions, but now generally people really do care. They aren't prepared to just accept the industry. Often our customers ask our ethics before we even show them the jewellery."
More Sustainable Restaurants Here…
TOMS
Renowned for their One For One model, TOMS is a brand with social responsibility at its core. Since being founded by Blake Mycoskie in 2006, they've given over 86 million pairs of shoes to children in developing countries. Being kind to the environment is also an important part of their ethos: they offer shoes with sustainable and vegan materials such as natural hemp, organic cotton, and recycled polyester, and shoe boxes are made from 80% recycled post-consumer waste and printed with soy ink. Their new eco-friendly range uses Ortholite soles made from sustainable materials, including recycled rubber from factory wastage.
Rosa's Thai Cafe
A family-run Thai restaurant on Ganton Street, Rosa's Thai Cafe works directly with Thai farmers to source its Asian ingredients, and buys as much local produce as possible to support UK and European producers.
Pepe Jeans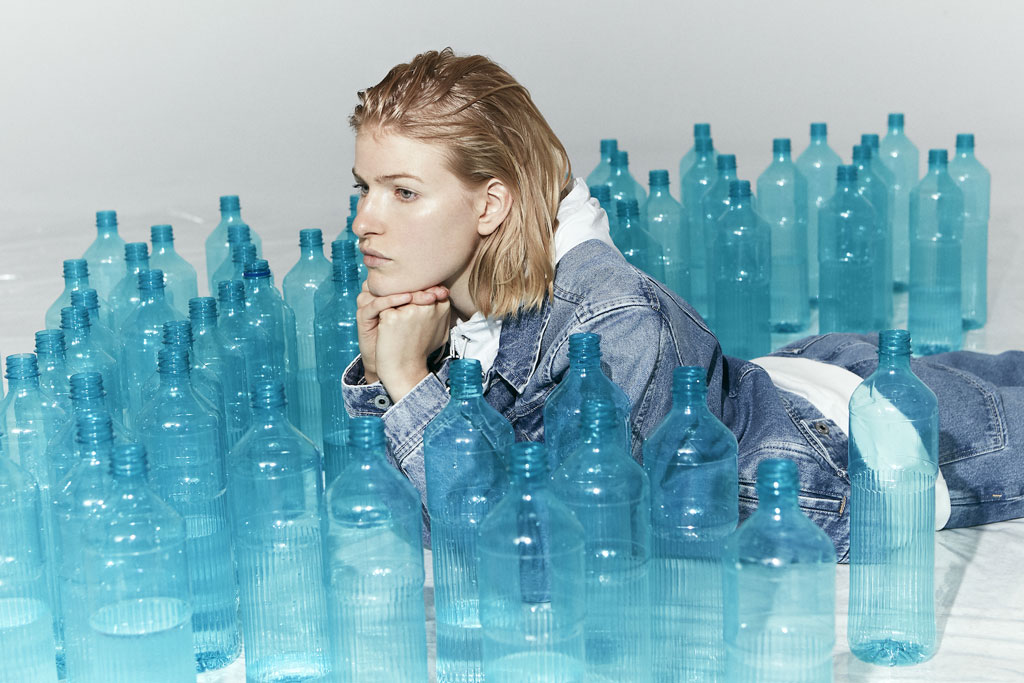 In a bid to create greener jeans, Pepe Jeans have launched an eco-revolutionary washing technology collection, Wiser Wash X Pepe Jeans, which uses zero toxic chemicals with no water waste.
For more information, visit carnaby.co.uk
---