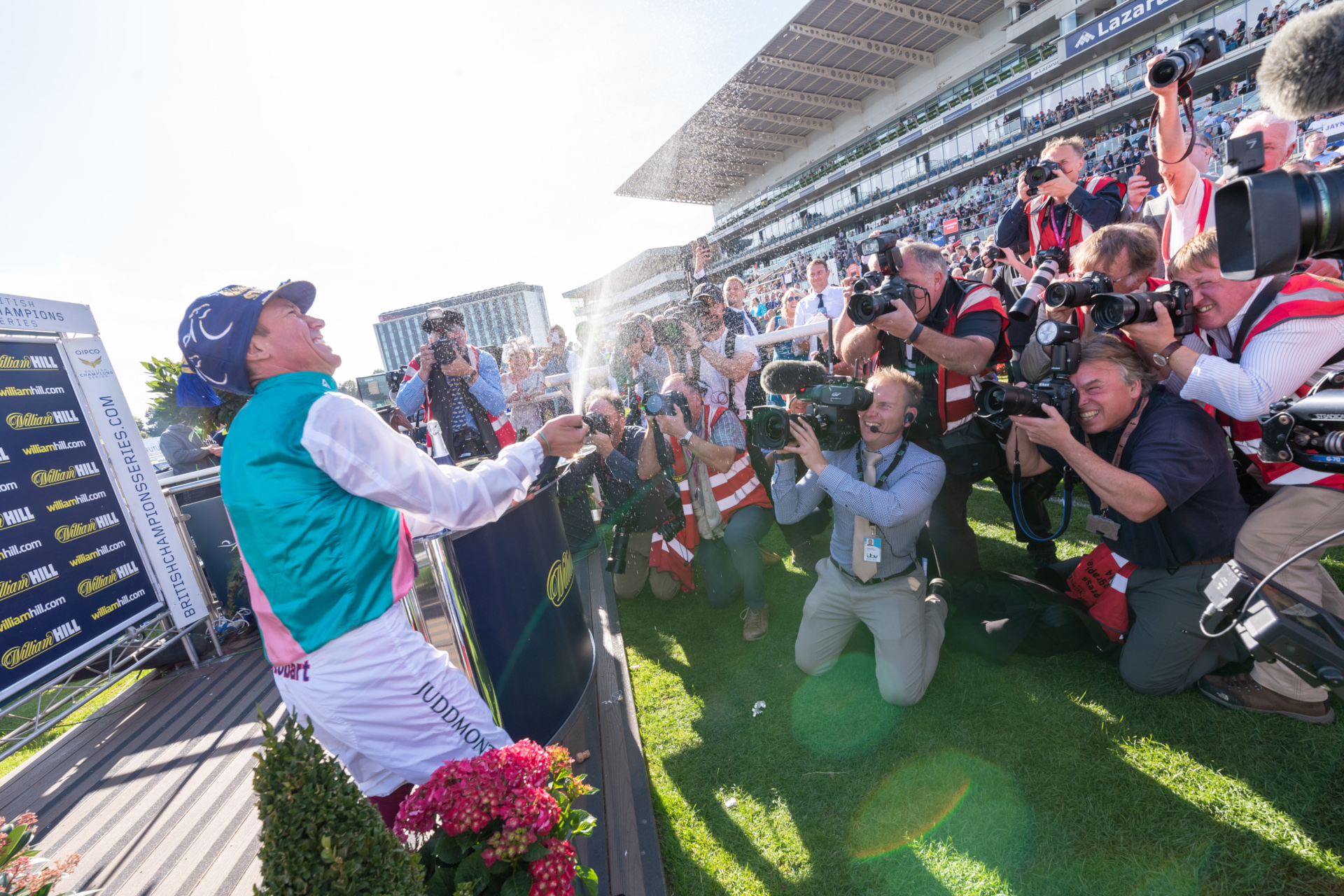 Review: Cazoo St Leger Festival at Doncaster Racecourse
---
How to spend a day at the races
Missed the thrill of the races during lockdown? The highlight of the Flat Racing season took place earlier this month at Doncaster Racecourse, where racegoers were able to see the Doncaster Cup and the St Leger Stakes (the oldest of Britain's Five Classics) back in action. But did a day at the races live up to the hype? Let's head to the starting gate to find out… 
Cazoo St Leger: The Festival Welcoming Guests Back to the Racecourse
Review: A Day at the Races with Cazoo St Leger
When we say horseracing, what's the first thing you think of? British sport? Bizarre racehorse names? Extravagant dresses and fascinators? All of these things and more characterised the Cazoo St Leger Festival at Doncaster Racecourse. The event promised nothing short of a fun-filled four days, with a packed line-up of racing, food and drink – and it did not disappoint.
The final day of the races, known as Cazoo St Leger Day, was a bustling hub of activity as the racecourse prepared for a dramatic climax to the event. The day felt like one massive party, with the buzz of anticipation heightening as the horses lined up at the starting gate. As a newcomer to the races, it was easy to get swept up in the wave of excitement: our best dresses were donned, champagne glasses filled and bets made (and won back, thankfully).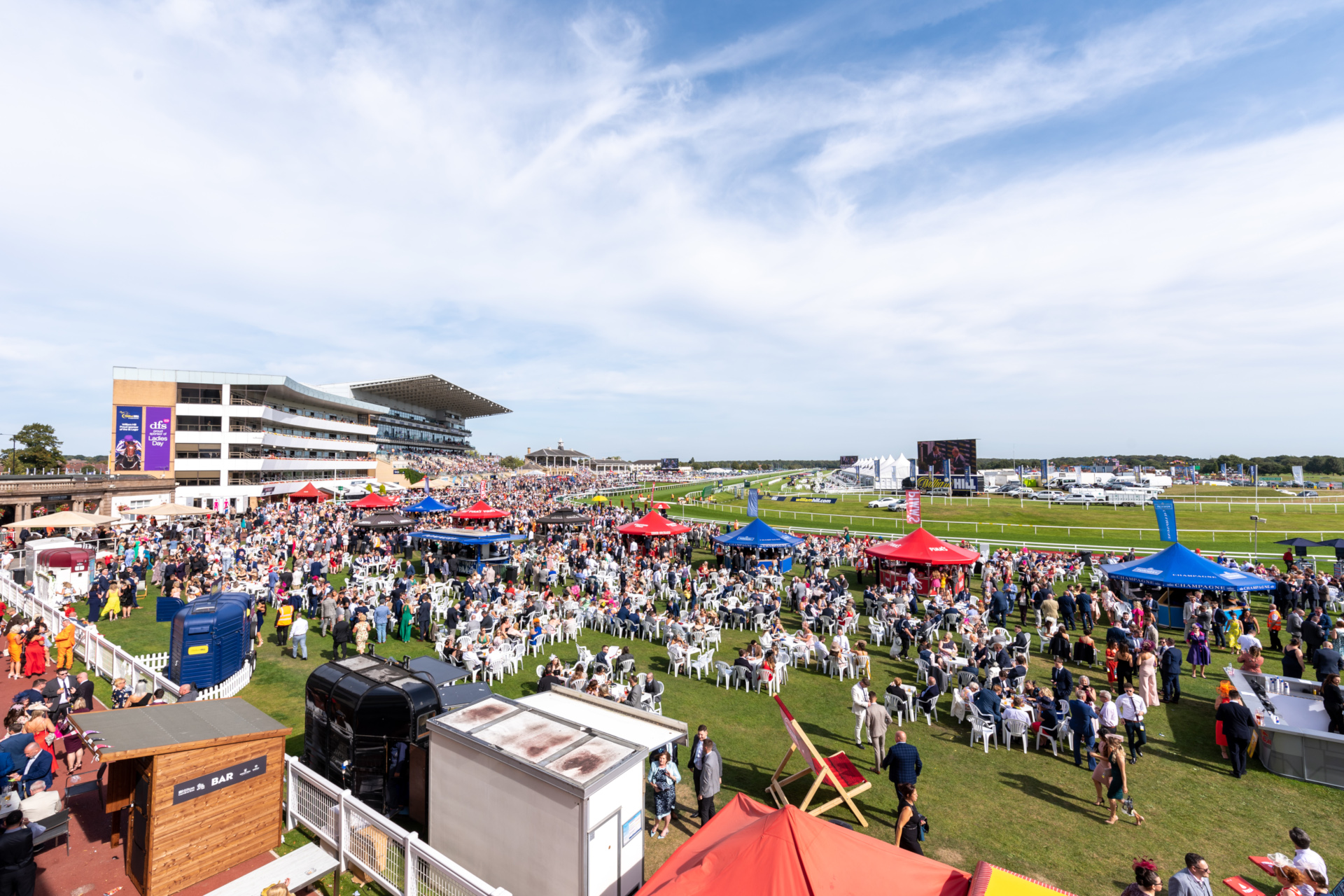 The day was host to seven races, including the infamous St Leger Stakes. Each race was set to loud cheering and whooping – as well as the occasional groan over a severely misplaced wager – making the whole experience feel lively and animated.
Lunch was a three course affair at The Home Straight Restaurant, with glasses of prosecco waiting for us on arrival. Between the first few races of the day, we were free to tuck into a selection of fresh breads, artichoke soup, roast chicken and mango and passionfruit tart with pistachio ice cream.
The fun continued over at the Club 1776 marquee, where guests had a first-class view of the races from the track itself. Unlike the outdoor viewing terrace at The Home Straight, on the field you could hear the thundering of hooves and the hollering of jockeys as they crossed the finish line – an amazing opportunity to truly immerse yourself in the excitement of the moment.
With horses whizzing by as the crowd cheered them on, it became clear why the British public had missed live events like this so much: they energise you with an infectious electricity that leaves you hungry for more. Going out with friends, dressing up to the nines and celebrating the wins of the day can really bring people together – if not in a slightly messy, horsey, fizz-filled way.
STAY
For a quiet country venue that comes alive during racing season, look no further than The Crown at Bawtry. Located only a 20 minute drive from the racecourse, Bawtry's high street is packed full of pubs, bars and restaurants. The hotel itself has its own bar and restaurant (as well as a hairdresser onsite for a pre-races blow dry), meaning you can party the night away before settling into a cosy bed for the night. The perfect base for a race day crusade.
FINAL WORD
Doncaster presented a day full of excitement, sport and celebrations (as well as one too many a drink). It's given me the bug for the races, and I can't wait for my next one.
UK Outdoor Events To Book For 2021 / Chelsea in Bloom 2021: The Guide