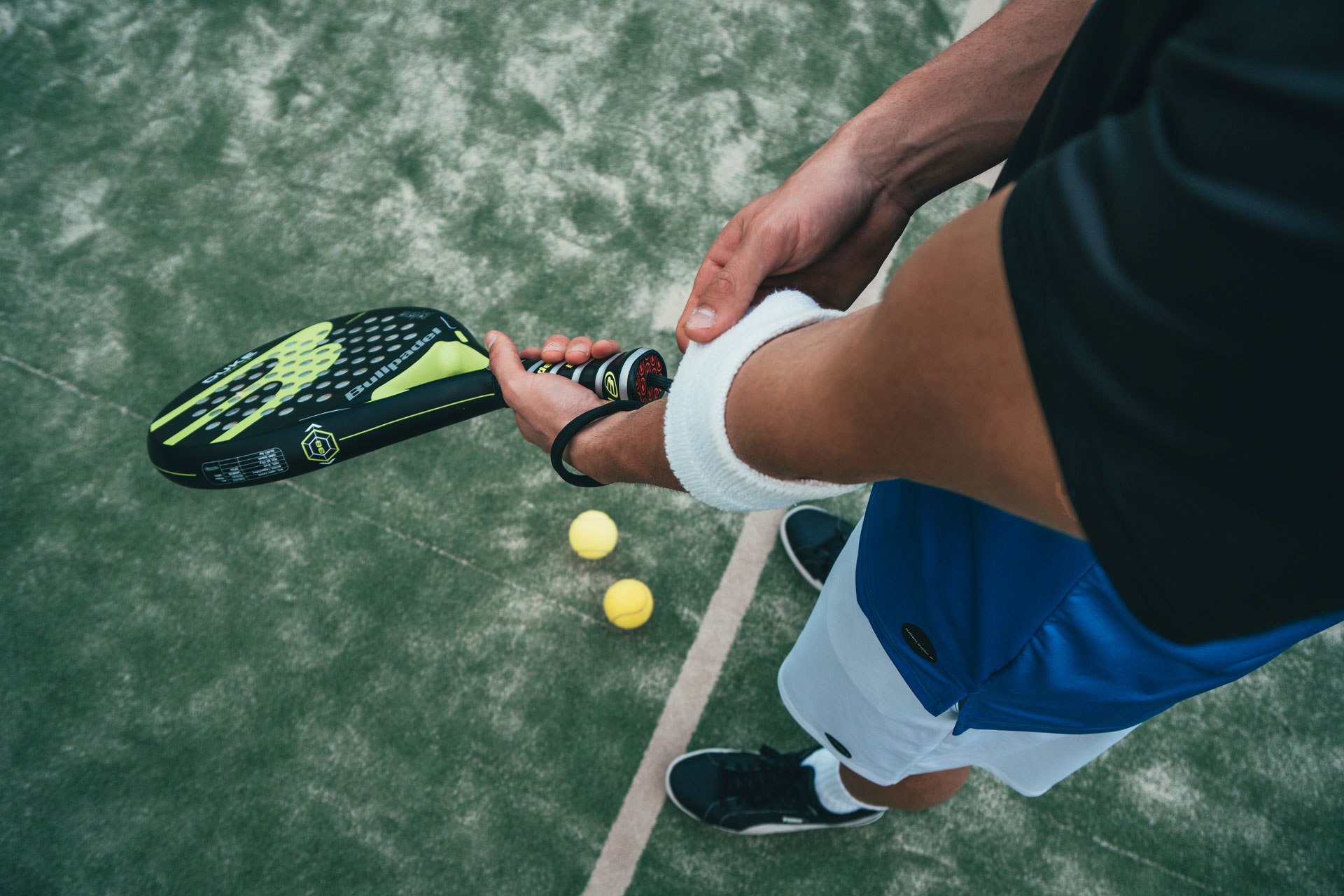 Why Is Everyone Talking About Padel Tennis?
Social, fun and accessible: the tennis-squash hybrid is taking off
With Wimbledon kicking off next week, tennis is the talk of town – but have you heard of its cool younger sibling? Padel tennis is one of the fastest growing sports in the world, particularly popular in Spain, Scandinavia and South America, and quickly gaining traction here in the UK too. Its profile has been boosted by high-profile sports names from all over the globe: fans include David Beckham, Andy Murray, Maria Sharapova and Novac Djokovic. Lionel Messi loves the game so much he has installed a court at his Barcelona home. But you don't have to be a professional sportsperson to pick up a racket: the beauty of padel is its approachability. So how can you get involved? Read on for everything you need to know about the sport du jour.
What is Padel Tennis?
Padel tennis has its origins in 1960s Mexico, where businessman Enrique Corcuera set up the first-ever padel court at his holiday home in Acapulco. His friend, Spanish entrepreneur Alfonso de Hohenlohe, was the main driving force in making padel an international sport, bringing it to Costa del Sol in the '70s. Since then, it has been gradually growing in popularity, and though the UK has been slower to catch on, we're on the cusp of a padel explosion. It's now officially recognised as a discipline of tennis, and courts are popping up everywhere from Shoreditch to Babington House.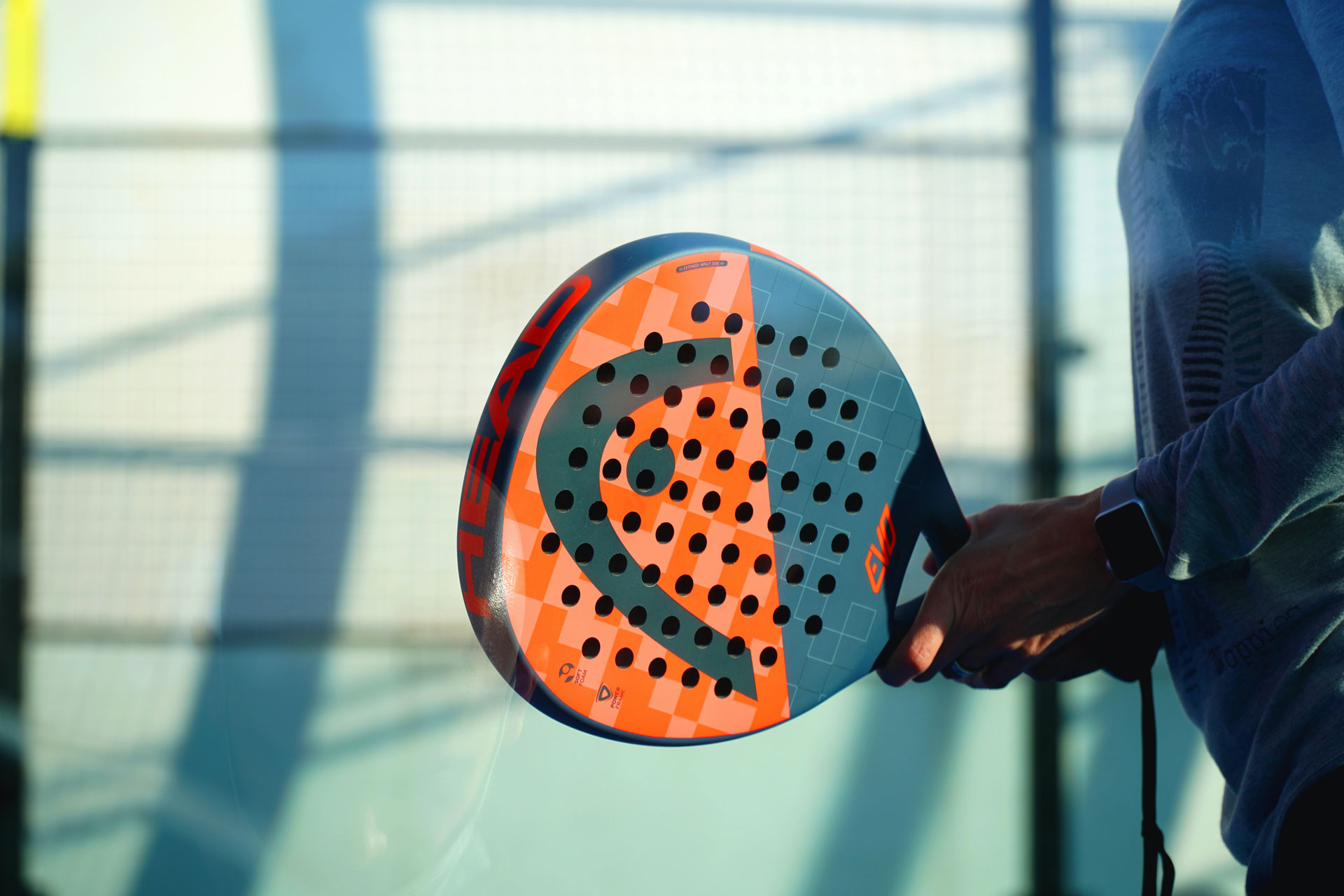 But first thing's first: how do you actually play? 'Padel is a doubles racket based sport, played on a 10 meter by 20 meter 'tennis court', surrounded by glass wall (sometimes concrete wall) and a steel cage,' says padel tennis teacher Hugo Quarry, who has been playing for 20 years. 'It is essentially an amalgam of tennis and squash, played with a shorter, thicker racket (called a padel) made from fiberglass or graphite.'
Similar to tennis, padel is scored in sets of six games, with the best of three sets winning the match. 'The general rule in any point played is that the ball needs to bounce on the ground before it hits one of your opponent's walls,' Hugo explains. 'There are a couple of exceptions to this: you can hit the ball directly onto your own glass wall to have it rebound and land on your opponent's side. You can't serve the ball into your opponent's fence even if it bounces on the ground first.'
How Does It Differ From Tennis?
There are some key differences between traditional tennis and the padel variety. Firstly, Hugo explains, the serve in padel tennis is underhand, making it less of a serve-dominant sport. Rackets are also smaller in padel, which Hugo says is part of the reason it's easier to pick up than tennis. 'The skill level required to pick up the sport is low but the skill ceiling is incredibly high,' he tells us. 'Absolutely anyone can play padel, quickly having enjoyable and competitive rallies, regardless of whether they have any experience playing other racket sports.' Played in doubles and on smaller courts than traditional tennis, it's often viewed as more sociable too.
What Equipment Do You Need To Get Started?
Not a lot. According to Hugo, all you really need is a padel racket, which shouldn't set you back more than £40. 'Most of the clubs can provide everything else, some clubs will even rent you a padel racket so you wouldn't need one to start with – but it's best to enquire with the club before you turn up to play without one though. If you don't have any padel tennis balls then a regular tennis ball will work just fine also.'
For those keen to go a bit more pro, he adds, a mid-range racket will cost around £100. It's also helpful to invest in a pair of padel shoes: 'there is a lot of lateral movement in padel and as you improve you'll find yourself moving a lot more so you need to protect yourself with some proper shoes that protect your ankles and stop you slipping over.'
Where Can You Play in the UK?
In November 2021, the LTA recorded 150 padel courts across 66 venues in the UK – a number which is set to soar rapidly over the next few years. Some of the best places to play are:
READ MORE
The C&TH Guide to Wimbledon / A Guide to Stand Up Paddleboarding