This month's Rurbanist from the April issue of Country & Town House: Actor Celia Imrie's performance did not appease the ghost of the Marquis de Sade…
Where's home to you? The Côte d'Azur. I love the colour, the heat, the buzz and the delicious food. Not to mention the trams and the trains., the wonderful health service and 'the Gym' – not the one where you're supposed to do workouts but OGC Nice, the handsome local football team.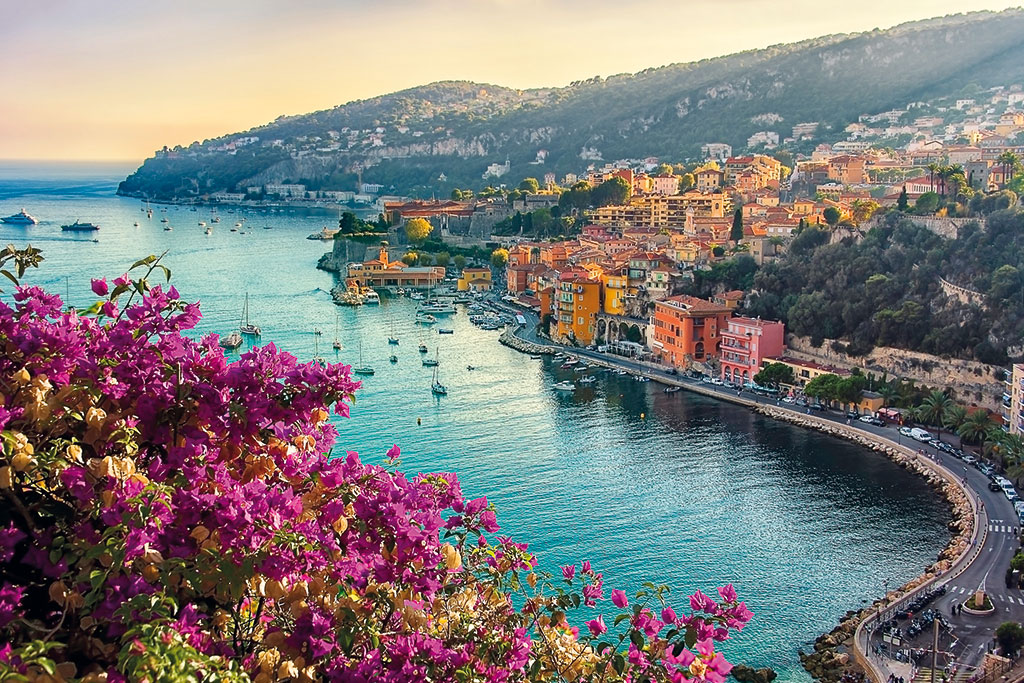 Where do you go to escape the city? Who wants to escape a city? I love the noise and busyness of town life. Though I do adore the sea and go to the seaside whenever I can, but it would always be a town with a seaside, like Largs, Roscoff, Le Touquet, Naples or Nice.
Most memorable night out in London? Getting on the back of a motorbike taxi in my Indian silks and high heels to be transported from the red carpet premiere of The Best Exotic Marigold Hotel in Mayfair and zooming across London to Waterloo's Old Vic Theatre – scrambling into my overall and slippers and straight on to the stage as the charlady Mrs Clackett for the opening lines of Michael Frayn's Noises Off.
Best thing a cabbie has ever said to you? 'I like you, you look much better in real life.'
Which historic country house would you snap up? Le Château de Mazan, now a hotel, near Avignon, which has ravishing views, a scented garden and pool. I stayed there while we were filming the forthcoming TV series Patrick Melrose. I did have a few rather vivid nightmares, though, possibly related to the fact that it was the country home of The Marquis de Sade. Years ago at Glasgow Citizens Theatre and later touring Europe, I appeared in Philosophy in the Boudoir, by the said Marquis, so maybe his ghost didn't like the show.
What would you do as mayor for the day? Encourage everyone to greet the first person they meet with a smile and a 'Good Morning'.
Where was the last place you 'discovered'? The Goring Hotel cocktail bar for the warmest welcome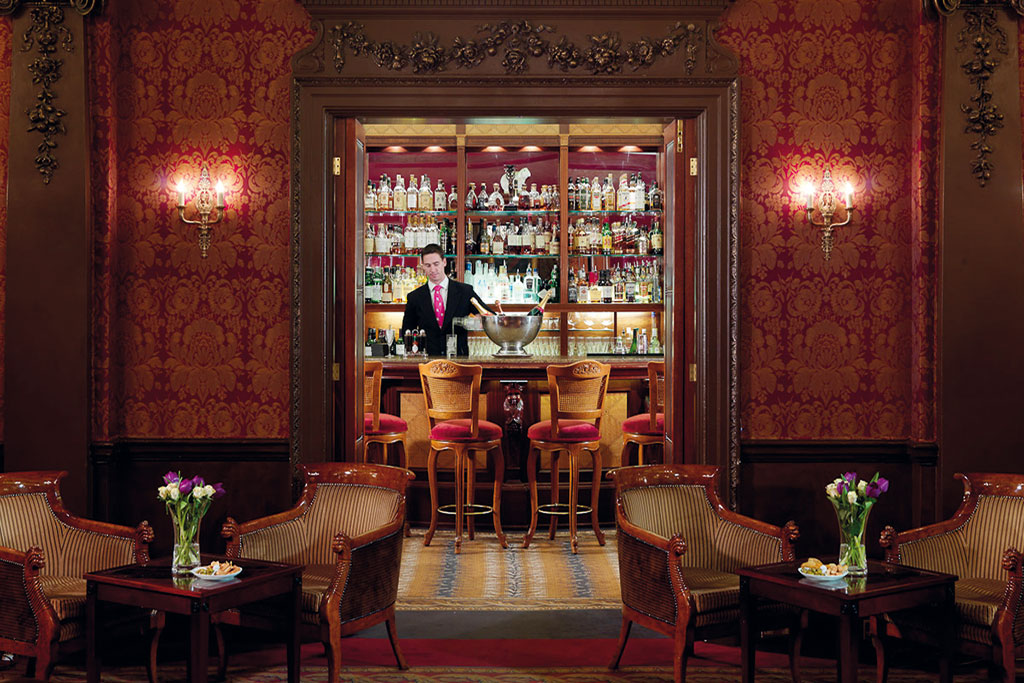 Where do you go when you don't want anyone to get hold of you? The best place is on board a ship in the middle of the ocean. No phones, and internet is very slow and expensive.
Favourite game to play? Pit, because the whole point is to shout really loudly and cheat. And Roulette because the croupier's call reminds me of my darling mother, who said it all the time, whatever was happening – but never in a casino: 'Faites vos jeux! Rien ne va plus!'
What makes your blood boil? Brexit. I so wish it had been my grandmother, Adeline Blois, who had been born in Ireland, rather than her father, my great-grandfather, Sir John Ralph Blois. Then
I could have an EU passport.
What are Saturday afternoons made for? Matinées either on stage or in the audience.
What's On in London This Week? The Town Culture Diary
Last thing you saw at the theatre? Ballet La Mégère Apprivoisée (The Taming of the Shrew) at Les Ballets de Monte-Carlo with a breathtaking Petruchio, played by Francesco Mariottini. I sat in the front row just above the orchestra pit, which was heaven. In the audience I also spotted Maude Sabourinin, one of my favourite dancers. I had seen her on the same stage the year before, dancing Carabosse in La Belle, and had been spellbound.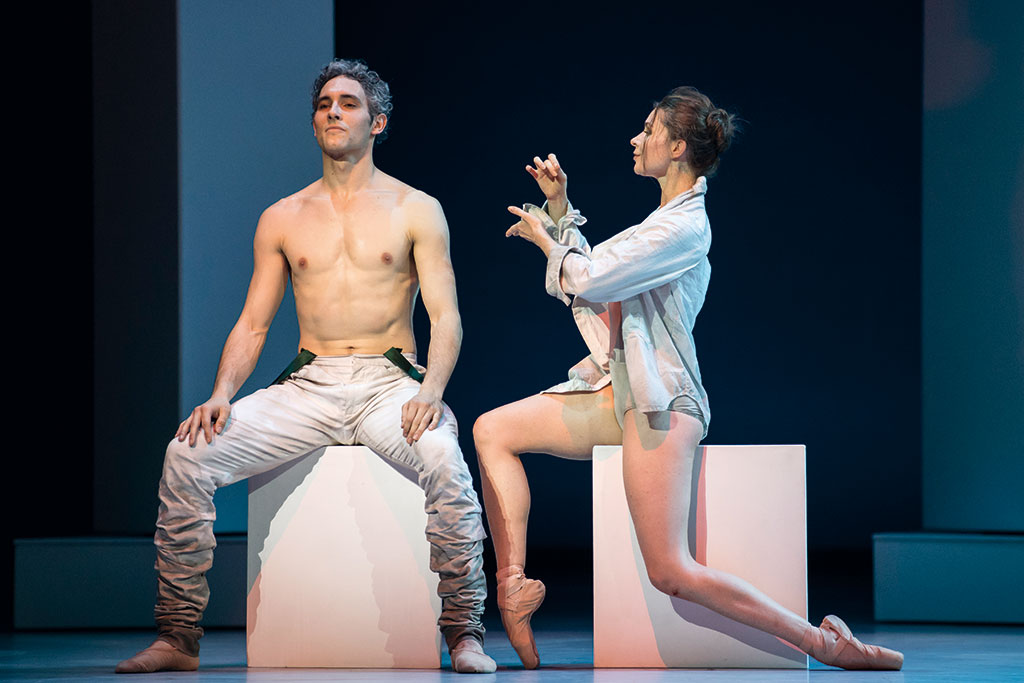 What would you change about yourself? Learn to open my post the day it arrives rather than leaving it till it's a mountain that I cannot face.
What would really improve your life? To be a bit more tidy. Once when I shared
a house with some friends, they got back late one night, heard creaks upstairs and called the police. A constable searched the rooms, then said, 'Uh oh. I'm sorry to say one room has been ransacked.' It was my bedroom… on a normal day.
Who's coming round for dinner? My son, Angus. I'd cook him garlic and tomato bucatini with parmesan and spinach, but usually he prefers his own cooking.
Sail Away by Celia Imrie is published by Bloomsbury on 22 Feb, £12.99. Finding Your Feet will
be in cinemas from 23 February.
More from the Mag: Everything You Need to See in 2018
---