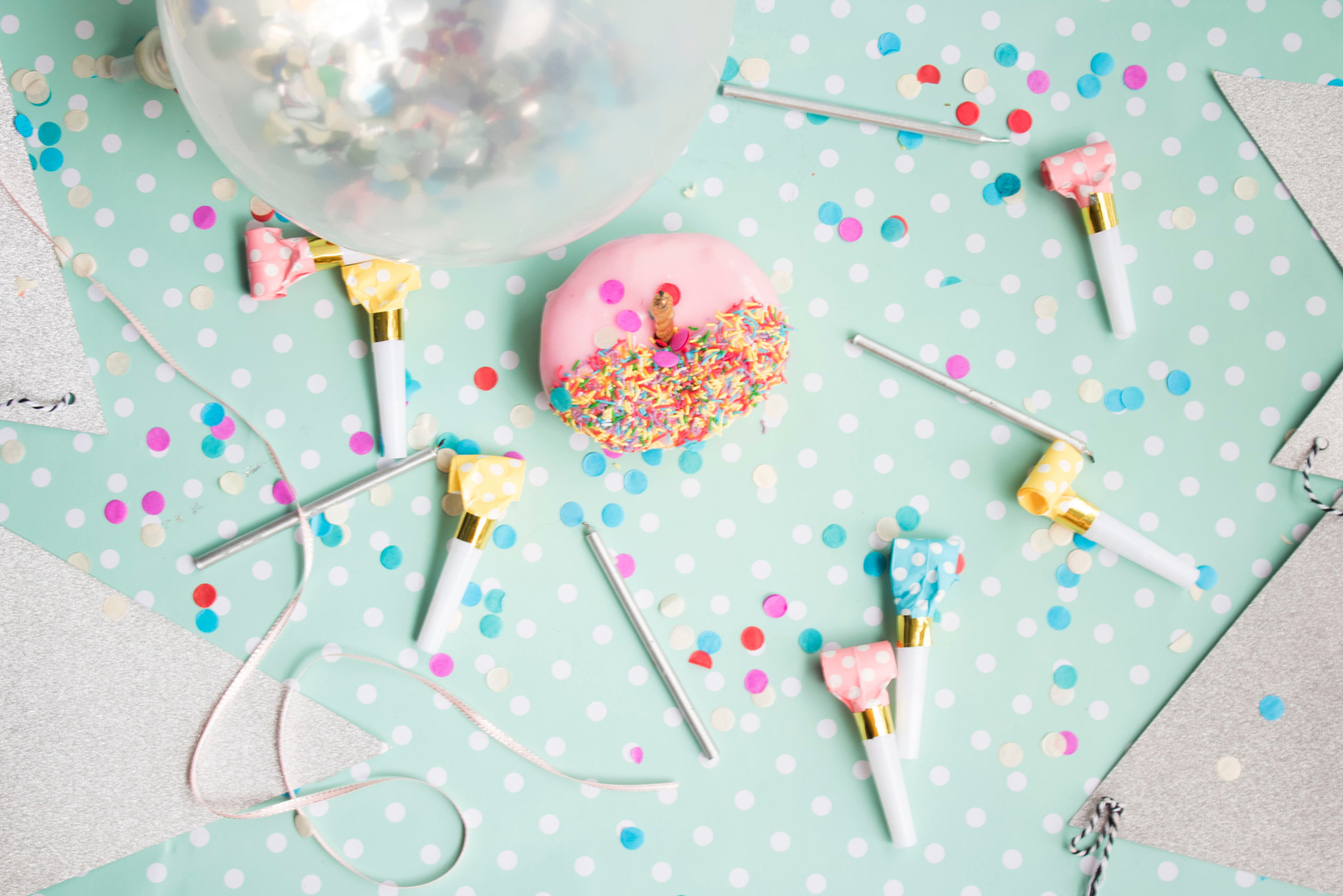 How To Celebrate a Child's Birthday At Home
Doughnut decorating, garden cinemas and sleepover dens: a guide to lockdown birthdays for kids
From virtual wine tastings to champagne brunches, we've nailed at-home celebrations for adults now – but what about for little ones? Below we suggest some ways to celebrate your child's birthday at home.
How To Celebrate a Child's Birthday in Lockdown
Invest in the décor
A bonus of an at-home party is saving money on the venue, catering and entertainment – so why not go all out on the décor instead? If your child likes themes, check out La di dah's party in a box concept, which sells fun birthday accessories for all ages. The Mermaid Party Box, for instance, includes pink shell napkins, shell-shaped helium balloons, iridescent shell paper garlands, paper streamers and more. Another company to check out is Bubble Gum Balloons, famed for its Instagram-worthy balloon displays.
Host a virtual party
Embrace technology and organise a virtual event for your child. Events companies have been working hard to adapt to shifting needs over the past year, meaning the digital party world is thriving. The virtual offering from Sharky & George, for instance, includes everything from discos to adventure races to magic shows, with options to suit children of all ages. Non Stop Kids, meanwhile, can organise teddy bear-making parties, dance workshops, or a 'Tiny Tots' package for children aged one to five, featuring puppet shows, action games and storytelling.
Go big on the cake
This is the year to get an OTT cake for your child. Most bakeries offer delivery now, including the award-winning Flavourtown, known for its show-stopping designs including multi-coloured unicorn themed creations. And for the ultimate fully-loaded cheesecake, it's got to be Pleesecakes, who offer build-your-own varieties alongside pre-made.
DIY food kits
Lockdown has inspired many restaurants to make their own DIY kits, and while some are too advanced for little hands, pizza making appeals to all ages. Pizza Pilgrims' kits can be made in a frying pan, while the ones from Homeslice just need to be popped in the oven and drizzled in your sauce of choice.
If your child is more into the sweet stuff, doughnut decorating is a fun idea. Doughnut Time sell a selection of kits, complete with four doughnuts alongside a whole host of toppings – think glazes, chocolate drops, Haribo hearts and sprinkles galore. Just be prepared for that post-feasting sugar rush…
Hire a den
Bedtime will be a whole lot more fun if it involves a special den – particularly if you have multiple little ones running around. The Dreamy Den Company specialises in creating special indoor and outdoor sleepover settings, with themes including enchanted forests, winter wonderlands and comic books. Feeling creative? Have a go at setting up your own.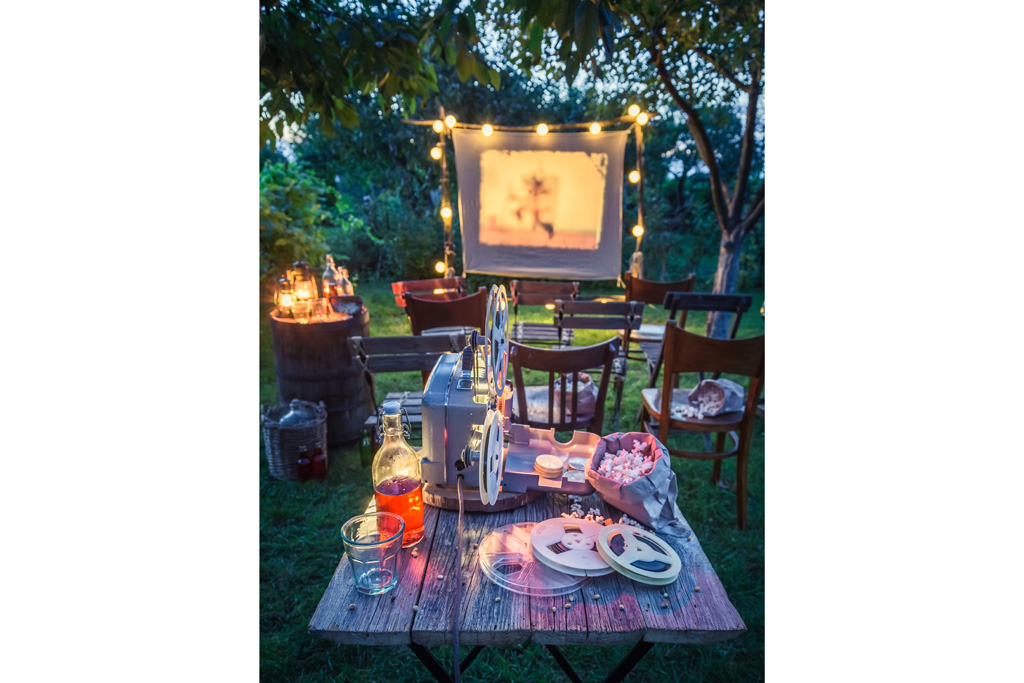 Set up a cinema
For a movie night with a difference, enlist Open Air Film and Chill to help create your own garden cinema. The company offers a number of different packages – with the Silver they'll set it up for you, while the Bronze requires you to do it yourself. Think gazebos, projector screens, fairy lights: the whole shebang. Get some popcorn in, ask the birthday girl or boy to pick their favourite film and snuggle up with blankets and bean bags.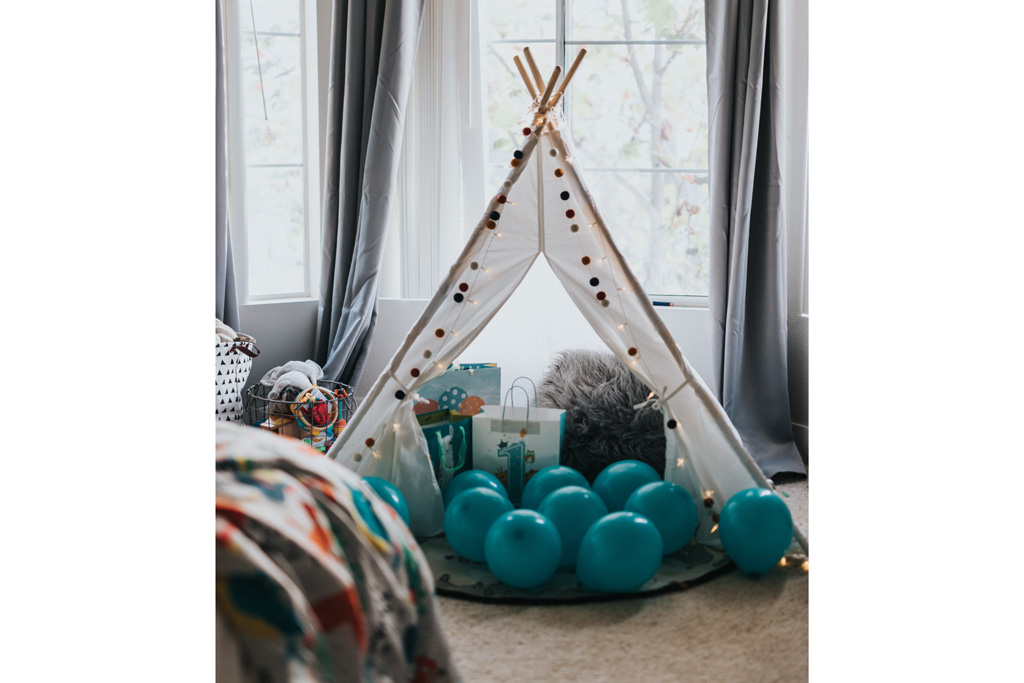 Treasure hunt
Jazz up present opening time by hiding gifts and cards around the house. If you want to go the whole hog, set up your own clues. Alternatively, Etsy sell pre-made indoor scavenger hunts complete with digital clues and answers which you can print off and set up.
Best Children's Afternoon Teas / How To Keep Your Kids Happy in Lockdown