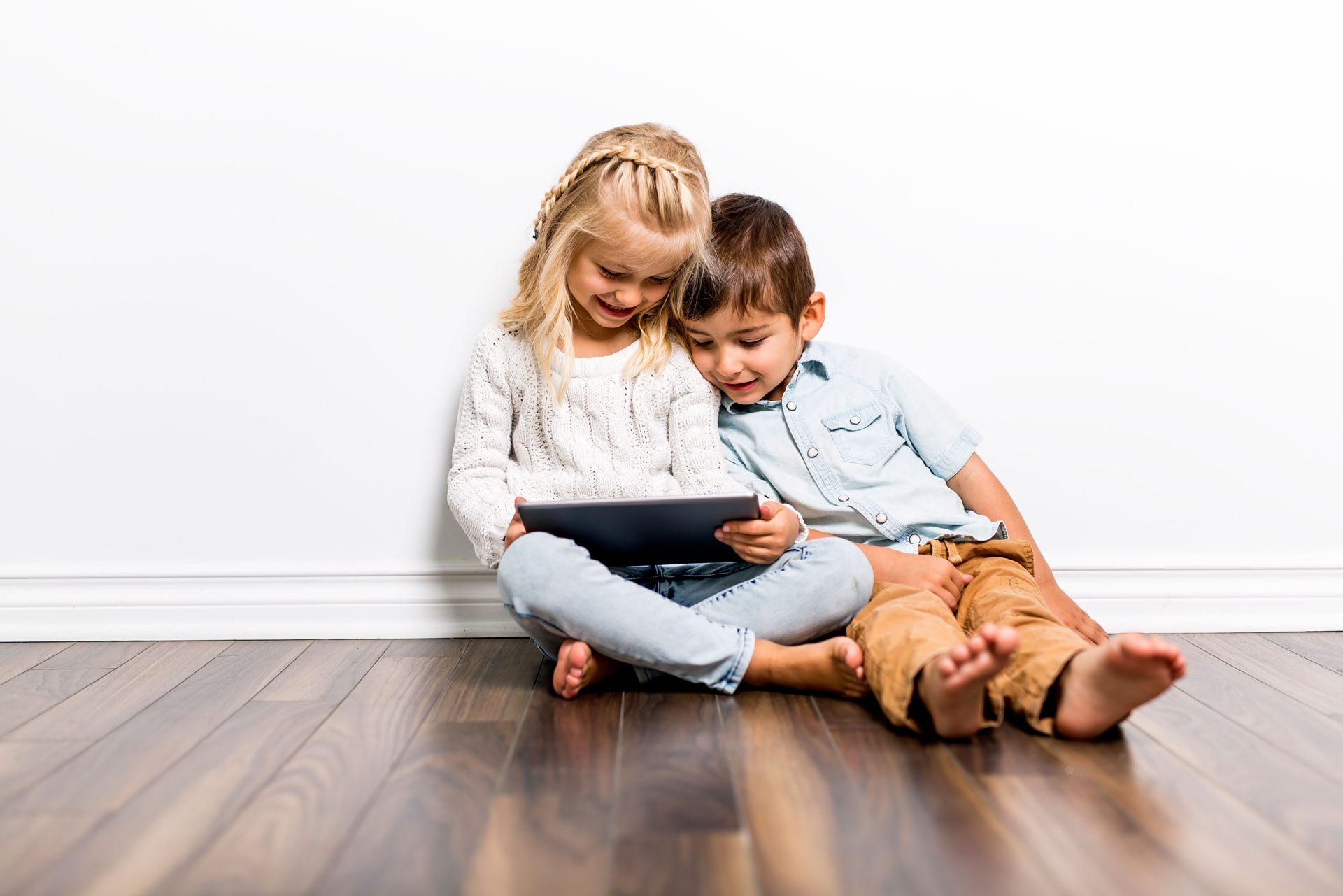 Every Online Activity To Entertain Your Kids With Throughout The Day
---
Keep little ones busy while school's out
With schools closed and lockdown rules in place for the foreseeable, parents across the country are facing the same daunting challenge: how to keep children entertained, healthy and educated. Not to mention the fact that many are simultaneously working from home. Thankfully a number of virtual initiatives have launched to help ease the strain – many of which are totally free. Here are some of the best online activities to keep kids happy and learning during quarantine.
Captain Fantastic's After School Clubs
View this post on Instagram
Check out the programme of online after school clubs from Captain Fantastic. Budding magicians can learn to do magic tricks every Wednesday; there's a film club featuring drama games and lessons on making films; and Hattie History is back with a whole host of quizzes and challenges aimed at 6-10-year-olds. captain-fantastic.co.uk
Oak National Library
View this post on Instagram
Internet classroom Oak National Academy is keeping little readers happy with its new virtual library, which provides a book a week from a different author. First up: Jacqueline Wilson's iconic Tracy Beaker tale.
PE with Joe Wicks
View this post on Instagram
Start off the day with one of Joe Wicks' live PE lessons, which are designed for children and take place every weekday morning. Streamed via YouTube, classes don't require any specialist equipment or large amounts of space – just tune into The Body Coach TV at 9am and hand over to the pro.
Lockdown Learning
This lockdown, the BBC has launched a big home schooling programme. This includes three hours of primary school programmes on CBBC from 9am every weekday, including BBC Bitesize Daily, Our School and Celebrity Supply Teacher.
Dance with Oti Mabuse
Strictly Come Dancing star Oti Mabuse is doing her bit to keep the nation active by running online dance classes with her husband Marius Lepure, available to watch on YouTube. She has also launched Oti's Boogie Beebies for young children, which you can watch on both iPlayer and CBeebies. Check out Mabuse's Instagram for updates.
Live webcams from zoos
A number of zoos across the UK are streaming live webcam feeds into their animal enclosures. Edinburgh Zoo, for instance, offers a peek at its pandas, penguins, tigers and koala bears, while Dublin Zoo has webcams into its flamingo, giraffe, ostrich and zebra enclosures.
'The Great Indoors' by Bear Grylls
Survival expert Bear Grylls has teamed up with the Scout movement to launch a new initiative designed to encourage children to try new activities. The Great Indoors is a collection of 100 activities youngsters can do to tackle boredom during this period of lockdown, including games and craft ideas. Available for free via the Scouts website, each task is designed to have an outcome, such as making origami, learning how to use a camera, and sending postcards to your future self. 'How to' sessions will also take place on Facebook Live, led by Scout ambassadors.
Cosmic Kids Yoga
Screen time gets healthy with Cosmic Kids Yoga, a YouTube channel featuring yoga, mindfulness and relaxation videos for children aged three and above.
Music with Myleene Klass
View this post on Instagram
Mum-of-three and singer Myleene Klass has instilled a love of music in her own children, and now she hopes to do the same with kids around the country. Her new YouTube channel, Myleene's Music Klass, offers a series of music lessons, teaching everything from the basics of reading music to how to clap out rhythms. 'Let me take one lesson off your hands! Curriculum-based and most importantly, fun. There's no need for instruments or to feel intimidated. Any age, any ability welcome,' Myleene said on her channel. 'A few lessons every week – after this you could have some mini Mozarts.'
Family dance workshops by Sadler's Wells
As part of its Take Part series, Sadler's Wells has launched online dance workshops, created especially for families with younger children (aged two to six) now unable to go to nursery or school. The workshops are available via the Sadler's Wells YouTube channel.
Games with Sharky & George
Little ones missing playtime with their friends? Tune into one of the live streams from children's entertaining company Sharky & George. Available via Fever, virtual offerings include a baking session, interactive story time, a family workout and a child-friendly quarantine 'rave'.
Maths with Carol Vorderman
Carol Vorderman is here to help children brush up on their maths skills with The Maths Factor, an educational website featuring a range of videos, short lessons, exercises and games. The website is normally subscription based, but it's available to use free of charge during the school closure period.
Audible
Audible recently launched Audible stories, offering free access to 200 full length audiobooks for the duration of school closures. This includes titles such as Winnie-the-Pooh, Beatrix Potter and Alice in Wonderland, with books available in six languages.
Nuffield Health's wellbeing journals
Nuffield Health have created free wellbeing journals for children to download, which provide challenges and activities as well as a space to write down how they're feeling. Terry Austin, Nuffield Health's Head of School Wellbeing, says: 'Helping children take control of some aspects of their daily routines at a time when so much is out of their control can be really beneficial. Completing the activities in the journal can be done as a family activity, can instil some routine into every day and can help parents identify if their children have any needs.'