Claridge's have revealed Christian Louboutin will be designing its much-anticipated annual Christmas tree this year.
A long-time guest and friend of the iconic hotel, the legendary footwear designer will unveil his creation in the hotel lobby on 21 November. While the design remains secret, Christian has disclosed that the tree will bring a touch of Parisian glamour to London.
'I have been a long time guest of Claridge's and consider it my second home when in London,' he said. 'It is an honour to be invited to design the Claridge's Christmas Tree which celebrates its 10th anniversary this year. Claridge's is one of the most magical destinations with the tree being one of the city's highlights at Christmas. I am glad to bring a little piece of Paris to such an iconic London landmark.'
Claridge's is known for its fashionable firs – their Christmas tree is a seasonal landmark, for many marking the start of the festive season in the capital. The annual collaboration began in 2009 with John Galliano for Dior, and since then we've seen designs from the likes of Karl Lagerfeld, Christopher Bailey for Burberry, and Alber Elbaz for Lanvin.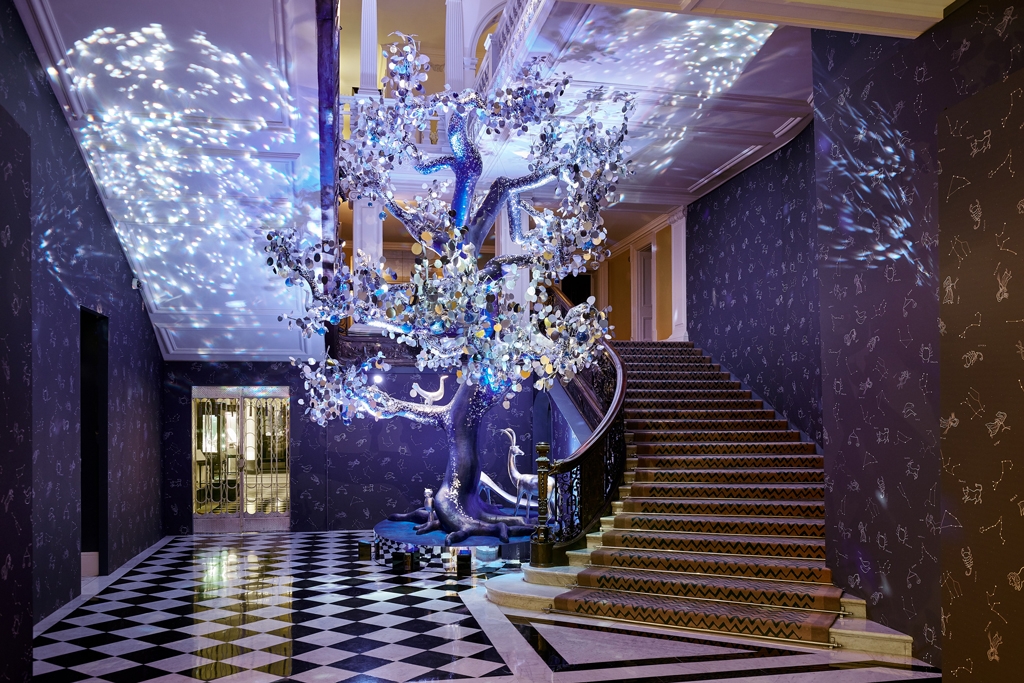 Diane Von Furstenberg was behind last year's sparkling creation, the 'Tree of Love': a six-metre-tall chic creation designed to celebrate all aspects of love and life, featuring 8,000 shimmering silver-leafed leaves, blue glass spheres and 150 glass hearts. Underneath its branches sat six animals, all symbolising different qualities: an owl for knowledge, a dove for wisdom, a horse for wisdom, a deer for gentleness, a peacock for beauty and a mouse for curiosity.
Claridge's co-owner Paddy McKillen said 'Christmas has always been a truly special time of year for us here at Claridge's and we are delighted to have Christian bring his festive magic to the hotel. This year, we promise some extra special touches and of course a few surprises.'
London's Prettiest Christmas Trees / Winter Pop-Ups in London
---