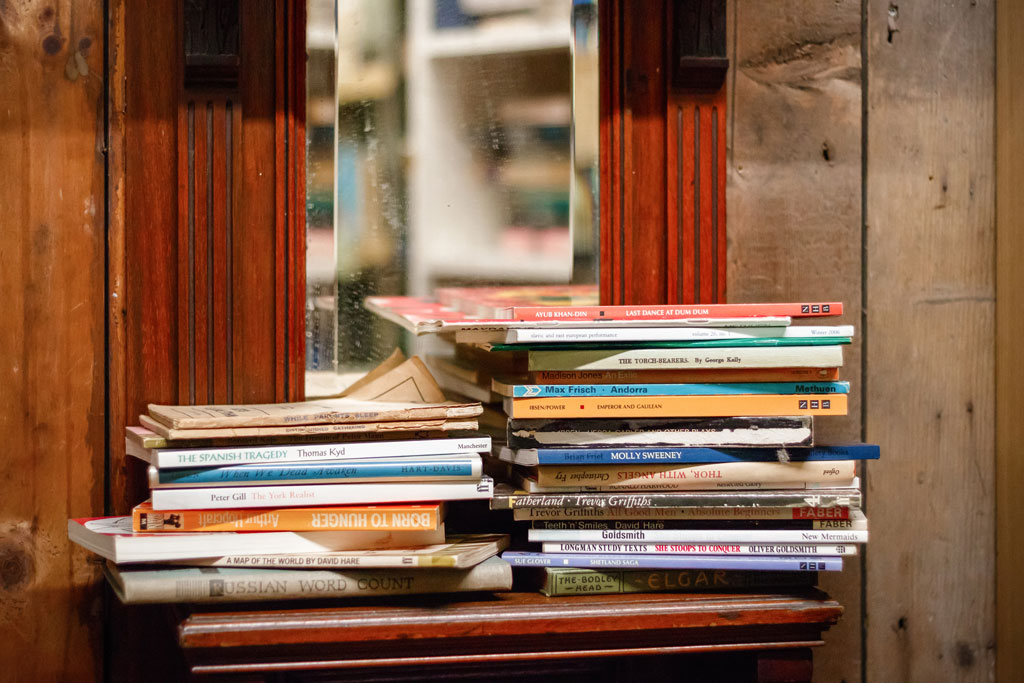 8 Audiobooks to Curl Up With this Christmas
We've included audio extracts, so you can even try before you buy…
Catch up on your reading (without actually, ahem, reading) with one of our top audiobooks to curl up with this Christmas. When you've had enough of the family festivities, pop in your earphones and park yourself by the fire to enjoy a literary escape…
8 Best Audiobooks for Christmas 2018
A novel for all the family about a young girl losing her sight, inspired by the author's own life story. For fans of Wonder, The Little Prince and The Hen Who Dreamed She Could Fly.
Mafalda is a nine-year-old girl who knows one thing: some time in the next six months her sight will fail completely. Can Mafalda find a way through a seemingly dark future? With the help of her family and her friends, Mafalda needs to discover the things that will be important to her when her sight has failed.  A moving, empowering tale of courage and determination that will inspire young and old.
Ailsa Rae is learning how to live. She's only a few months past the heart transplant that – just in time – saved her life. Life should be a joyful adventure.
Yet, her relationship with her mother is at breaking point, and she wants to find her father. Then there's Lennox. Her best friend and onetime lover. He was sick too. He didn't make it. And now she's supposed to face all of this without him.
But her new heart is a bold heart. She just needs to learn to listen to it.
Listen to an extract of The Curious Heart of Alisa Rae
If this year's Royal Weddings have inspired you to find your prince…
Not even in her wildest imaginings did Kumari ever think she'd become a princess. But having fallen for Ben – or rather Prince Benedict, sixth in line to the throne – it looks like nothing will ever go as planned again. And as Christmas rapidly approaches, the distinction between family festivities and Royalty becomes ever more apparent.
Do not listen alone! This unrelentingly gripping mystery is packed with twists and turns: A House of Ghosts is the perfect chilling listen this winter.
Winter 1917. As the First World War enters its most brutal phase, back home in England, everyone is seeking answers to the darkness that has seeped into their lives.
At Blackwater Abbey, on an island off the Devon coast, Lord Highmount has arranged a spiritualist gathering to contact his two sons who were lost in the conflict. But as his guests begin to arrive, it gradually becomes clear that each has something they would rather keep hidden.
When a storm descends on the island, the guests find themselves trapped and it is not long before death comes knocking.
When Lizzie Barnsley is murdered along a canal, Dan Grant is called in to represent her alleged killer. Peter Box has confessed to Lizzie's murder, but did he actually do it, or is there some other darker force at play?
When Dan and his investigator begin to look into the case, they discover a number of canalside murders and disappearances, including the brutal killing of a 14-year-old 10 years earlier. Rosie's stepfather, Sean, had been accused, but they discover that somebody else tried to confess – Peter Box.
With a client who has a habit of confessing to murder, Dan has his work cut out, but when it becomes clear that Peter Box can't have been involved with every murder and disappearance along the canal, they realise that they may have stumbled onto something far more sinister.
Facing life alone, they turned to crime together. Dolly Rawlins, Linda Perelli and Shirley Miller are left devastated when their husbands are killed in a heist that goes disastrously wrong.
When Dolly discovers her husband's bank deposit box containing a gun, money and detailed plans for the hijack, she has three options: hand over the ledgers to the Detective; or to the thugs who want to take over Harry's turf.  Or, she and the other widows could finish the job their husbands started.
Four men gather in Stockholm. Each has existed on the fringes of Stockholm society. Each has a past that just won't let him go. Then a plan falls into their laps. A plan to steal millions from the largest cash facility in Sweden.
At first the scheme seems foolproof, every contingency covered, every detail planned perfectly. But is everyone involved who they say they are? Can they ever really hope to pull off such an extraordinary crime?
A gripping and thought-provoking thriller based on an incredible real-life theft, The Helicopter Heist will take hold of you and not let you go.
You don't have to be a Lily Allen fan to enjoy her incredibly honest account of life as one of the country's biggest pop stars.
The number one Sunday Times best-selling autobiography from the one and only Lily Allen – woman, mother, singer, songwriter.
Her very honest, brave and frank story told in her own voice.
The Best Books to Find Under the Christmas Tree