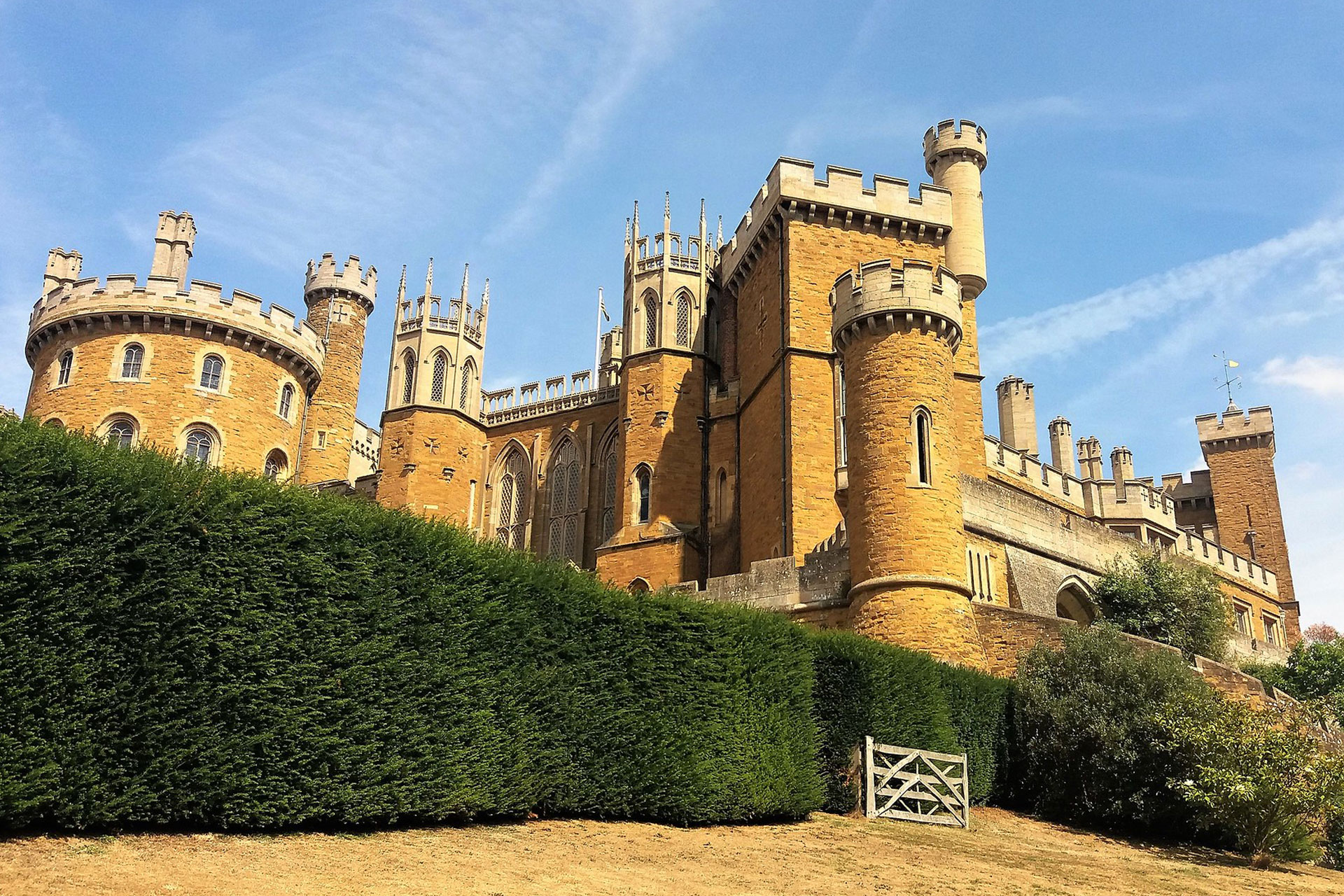 Conversations at Scarfes Bar: Emma Manners, the Duchess of Rutland
---
Charlotte Metcalf meets Emma Manners, the 'Accidental' Duchess of Rutland. 
Exclusive Interview: The Duchess of Rutland, Emma Manners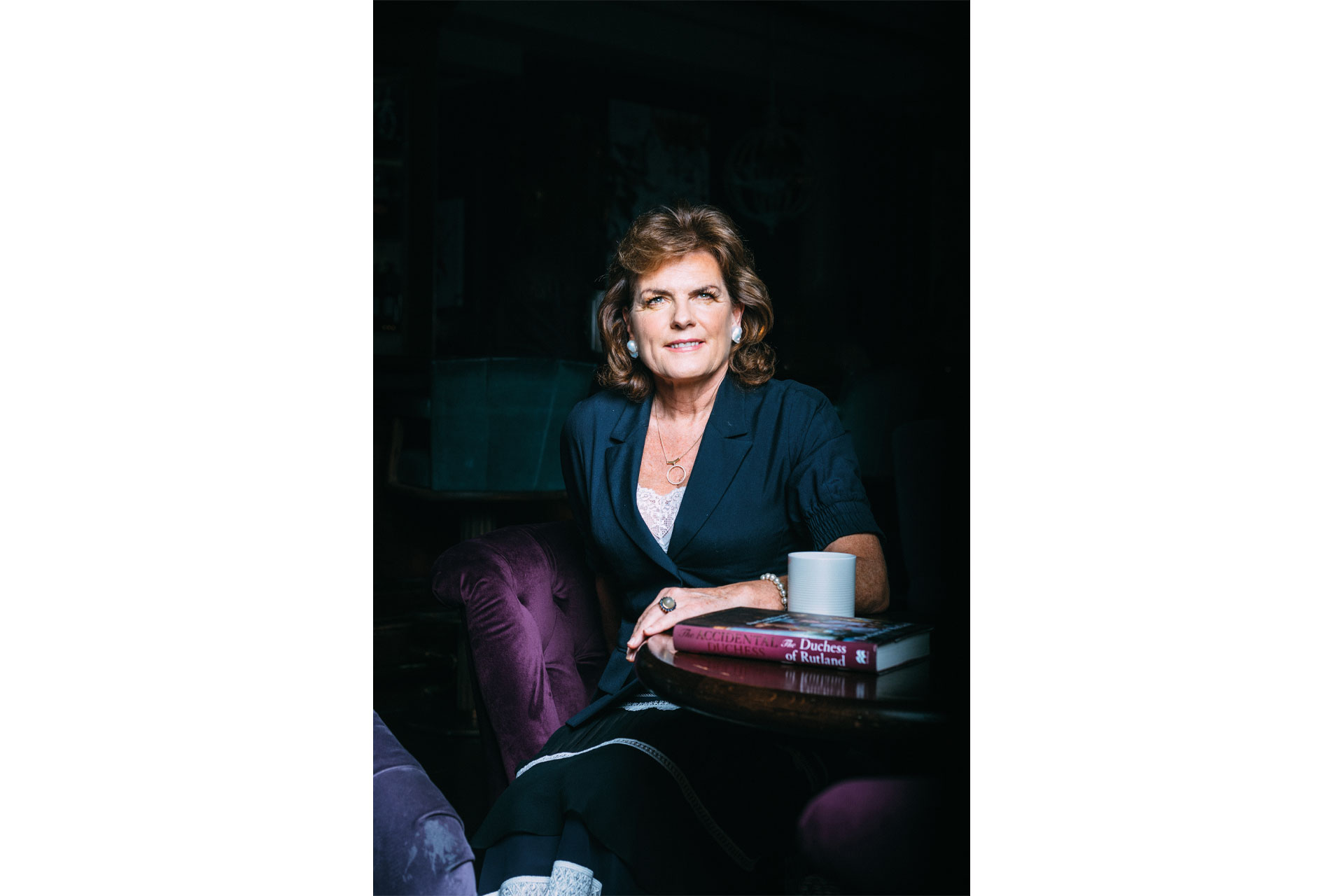 'Goodness knows why I wrote it!' chuckles Emma Manners, Duchess of Rutland, 'I just didn't think it through.' At Scarfes Bar we're chatting about her highly entertaining memoir The Accidental Duchess (Pan Macmillan, £9.99). It comprises a warts-and-all portrait of her marriage, motherhood and the uphill slog of 'living above the shop' at Belvoir Castle. Indeed, she begins once chapter 'Was I a monster?' after unfortunately overhearing a conversation between castle staff hoping to 'break' her.
Emma dashed off the book in three months, after dispatching her youngest son, Hugo, to university. She says it was a 'full on, very emotional and cathartic process'.  I am not surprised, given she lays bare various marital humiliations and her recent nervous breakdown. 'When you're really hurt, you must try not to let your ego get in the way,' she says, 'you have to get your head around the situation and accept it.' She's talking about the Duke's 50th birthday party, a lavish affair which she organised at Belvoir with hundreds of guests. When Emma joyfully asked her husband to dance, he said was 'busy' and walked away, cruelly negligent as to who witnessed his wife's utter mortification. It heralded the end of their relationship. 
Luckily for Emma, the characteristics that best define her are optimism, resilience, a positive attitude and sense of purpose, enabling her to make the most of her life and role as the chatelaine of a dauntingly vast historic pile. 'My upbringing was very pragmatic,' she explains, 'and I need practical people around me who just kick on and don't get daunted by challenges.' Though Emma is in another happy relationship, for the sake of her family's and Belvoir's stability, she didn't divorce David and they remain on good terms, living in different wings of the castle but coming together every Sunday for lunch with the family.
When Emma met David Manners in London at a friend's dinner party in the 1980s, she was immediately drawn to him and let him drive her home. An attempted kiss as he dropped her off was met with a swift slap. Only after buckets of red roses appeared at her parent's home, did her friend point out that David was not a publican, as she assumed from his card, which read 'Marquis of Granby'.  'Like most people, I'd never even met an hon before, let alone a marquis, and David was so personable and humble, not at all entitled.' Emma softened. They married and on his father's death, David inherited the title and they moved into the magnificent if forbidding castle.
Thirty years and five children later, Emma remains Belvoir's driving force, towing it into the 21st century as a commercial enterprise, opening it to visitors, with a thriving retail village and pizza outlet in the old engine yard.
'I tend to go at everything at 100mph and don't really let people get close,' she says, 'but that's changed since my breakdown.' One day, five years ago, Emma simply needed time out and alone. She walked across the castle to her late mother-in-law's bedroom and didn't emerge for months. She's remarkably open with me, admitting she's put herself back together in a different version of herself, relying on daily meditation, regular contact with a spiritual counsellor and spending time 'in a private corner' at least once a year. Meanwhile, she continues her 'day job' as Belvoir's custodian. 'Downton Abbey romanticised the aristocracy but I want to shine a light on the daily lives of the hard-working British women in private heritage. Every day we go into battle to juggle the tax man, health and safety, dry rot, the roof.' If anyone has lifted the lid on the realities of today's aristocracy it's Emma, with her books, television series (one on Belvoir's Capability Brown landscape with Alan Titchmarsh) and commercial ventures. There's also her podcast, in which she interviews other chatelaines, and she's planning a third series with her oldest daughter Violet, talking to people working at Belvoir.
Emma grew up in a cosy house, poetically named Heartsease, deep in rural Wales, which is partly why she considers herself an 'accidental duchess'. 'The most important words in my life are still probably "hard work",' she says, 'but the wonderful thing is I had such a happy childhood that it gave me the foundations to cope with whatever comes next.' Her childhood pony, Betty, imbued her with a lifelong love of horses – earlier this year she rode with 20 other women 80 miles across Radnor, sleeping in barns and swimming in lakes. 'We ended up on the Welsh beach where my parents had a blissful house and it was an amazing way to reconnect with my childhood.'
Family remains paramount. 'Charles, my eldest son, is 23, and will inherit and take Belvoir forward,' she concludes. 'This memoir isn't about me but about what these 1,200 heritage British houses mean for local communities. And it's the women who've helped sustain them for future generations. We always have and we always will. I certainly intend to. It's my life's work.' duchessthepodcast.com
Featured image: Belvoir Castle, Emma Manners' home