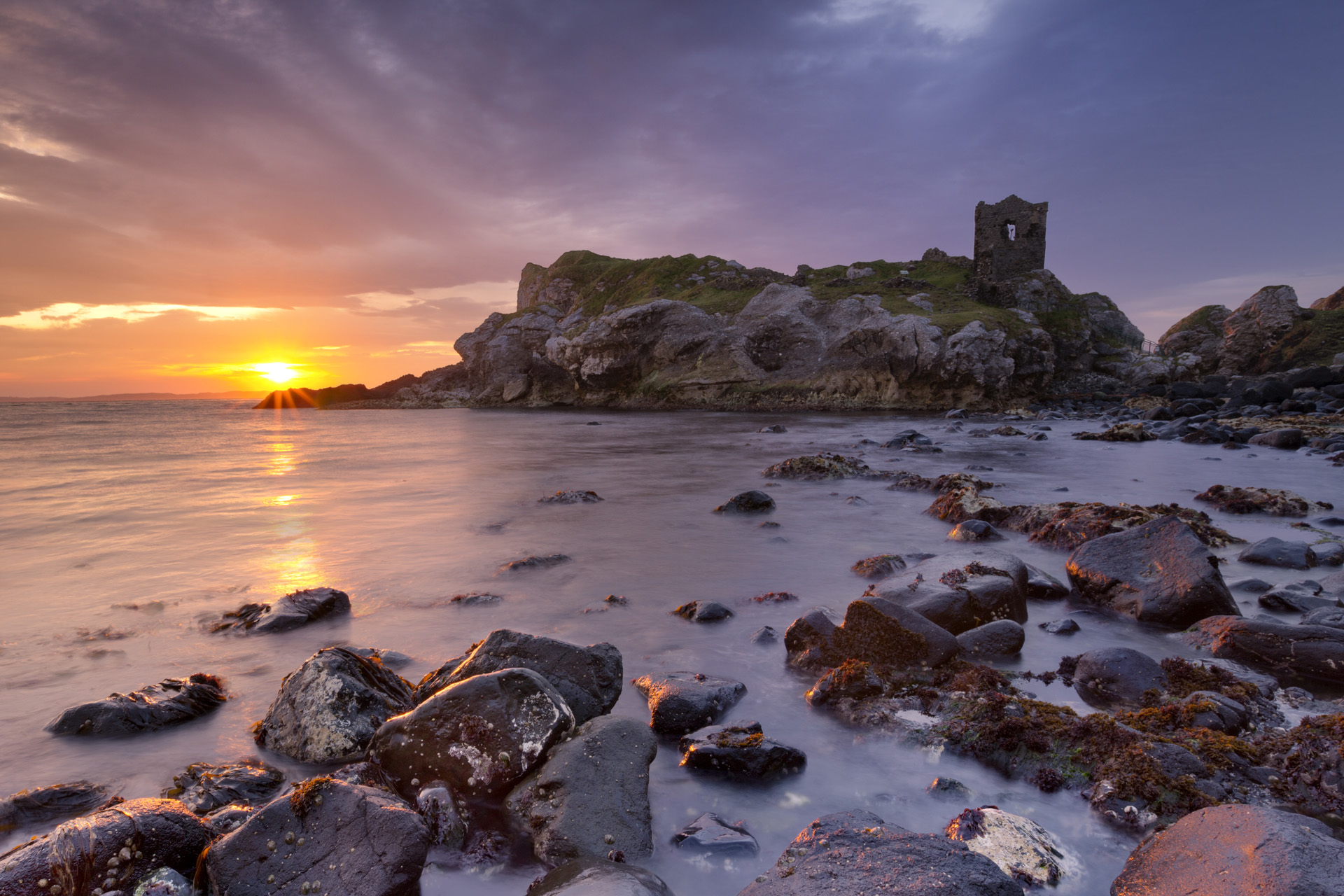 Stunning Irish Castles To Visit – And Book
---
Make your next Irish jaunt a regal one
The Emerald Isle has been inspiring visitors and writers for millennia. Most recently, tourists have been attracted by Ireland's Game of Thrones filming locations – but Ireland's plethora of castles is a timeless draw. If you're a fan of castles – from ancient ruins to restored historic monuments to functioning castle hotels – Ireland is almost certainly the place for you, with an estimated 30,000 castles dotted across the isle. (For comparison, there is an estimated 2,000 castles in Scotland.) So, if you're travelling to Éire and you're seeking a regal excursion, we've rounded up the best Irish castles to visit, from restorations to ruins, as well as beautiful Irish castles that you can stay in for the loftiest of holidays.
Read the C&TH Responsible Tourism Guide
Irish Castles To Visit
Irish Castle Ruins To Visit
Dunluce Castle – County Antrim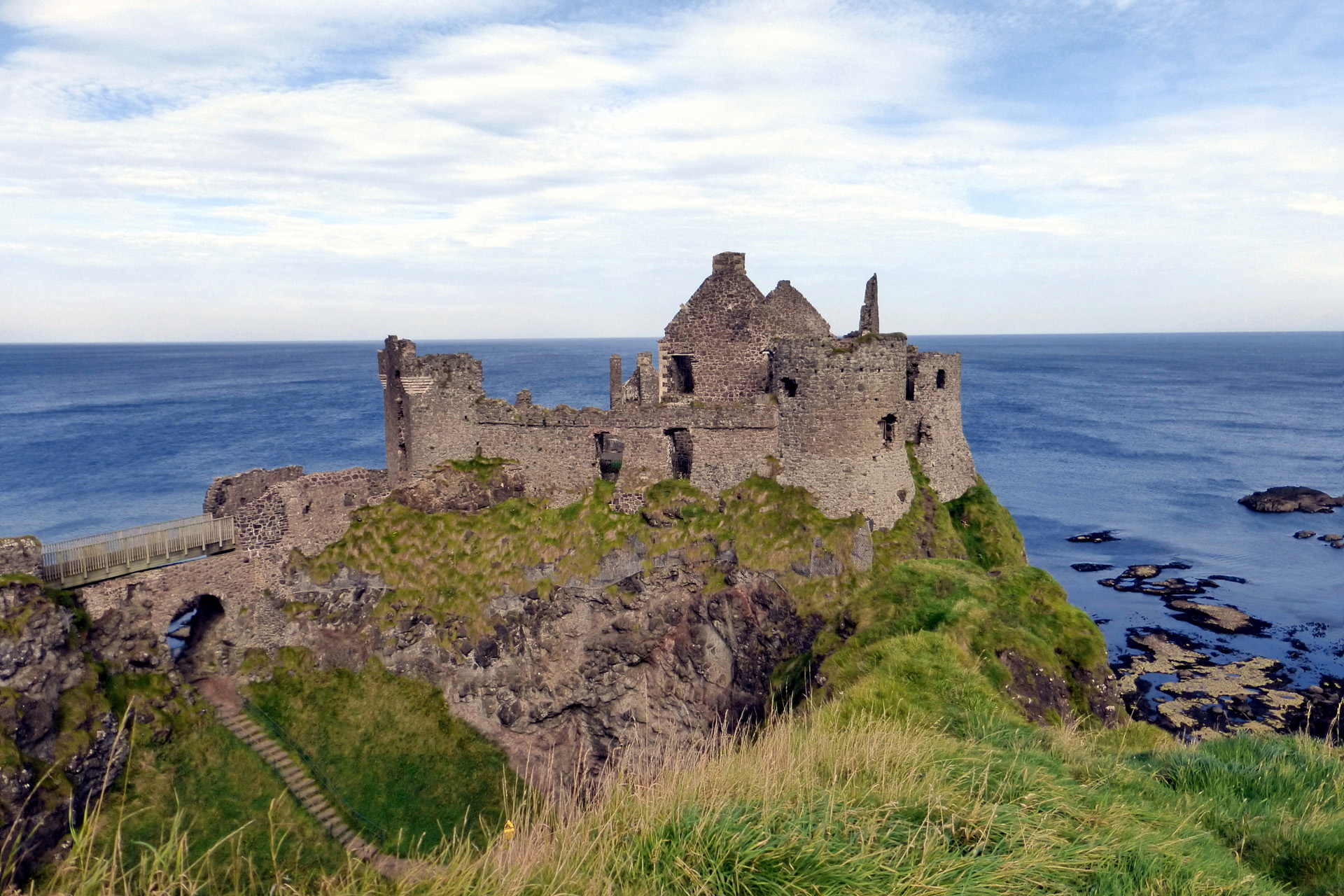 Game of Thrones fans: you might recognise this romantic ruin on the Antrim coast as the House of Greyjoy. Surrounded by steep drops on all sides and accessible only by bridge, a major 2011 archaeological dig found evidence of a 'lost town of Dunluce' on the grounds surrounding Dunluce Castle, destroyed in the 1641 Irish uprising. Today, the castle stands dramatically against an ocean backdrop – but visitors can also venture inside to learn about the long history. discovernothernireland.com
Clough Oughter Castle – County Cavan
A ruined circular castle on a small island on Lough Oughter – a complex maze along the River Erne of waterways, islands and 90 small lakes – Clough Oughter Castle adds a dramatic, medieval edge to a naturally beautiful landscape brimming with wildlife. Only accessible by boat, the ruins can be visited by Cavan town.
Kinbane Castle – County Antrim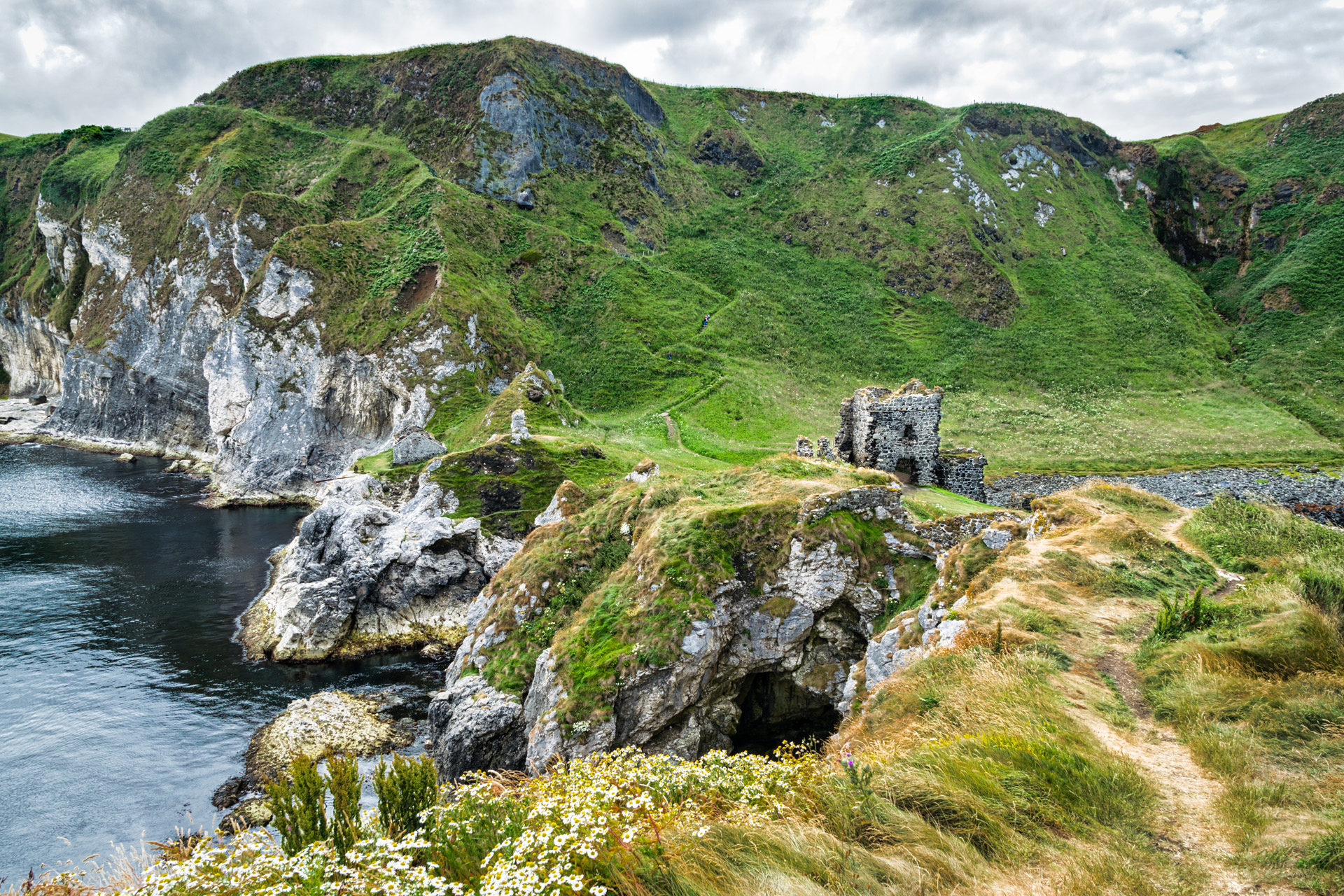 Situated near the small village of Ballycastle (meaning 'town of the castle') on the northeastern-most tip of Ireland and the Antrim Coast (and the popular Causeway Coastal Route), Kinbane Castle was built by Colla MacDonnell in 1547. It passed through a number of towns before it reached the largely-ruined state it exists in today. The craggy headland location combined with jutting bricks and ruins makes Kinbane a stunningly rugged sight.
Irish Castles To Stay In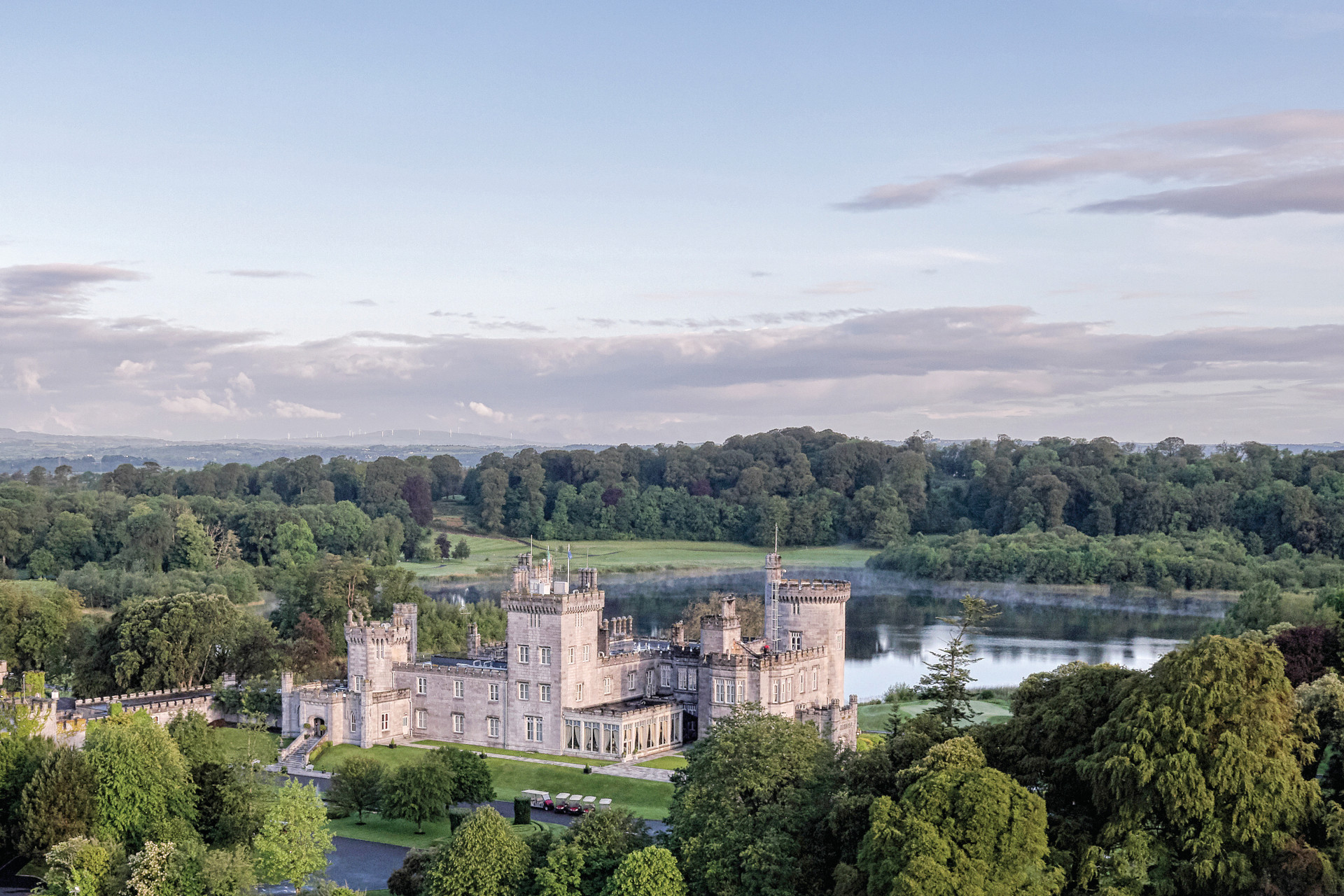 Dromoland is the ancestral home of the O'Briens, whose lineage dates back a thousand years to Brian Boru, one of the last High Kings of Ireland. This historic Irish castle hotel has been welcoming guests since the 16th century – today, they are treated no less regally. Tuck into the finest Irish produce cooked up by talented chefs after a long day loafing in the sumptuous spa or gazing (or walking) across the expansive grounds. There's also an 18-hole championship golf course, tennis courts, a swimming pool, walled gardens and nature trails to explore, and go karting for the kids. dromoland.ie
Waterford Castle – County Waterford
Set on a 310 acre private island accessible only by a ferry over the King's Channel, Waterford brings the fairytale quality to Irish castles. With just 19 bedrooms, head here for an intimate, regal getaway – or opt for one of the newer, modern lodges for a nature retreat. There's also an 18-hole golf course and the Munster Room Restaurant with 2-AA Rosettes. waterfordcastleresort.com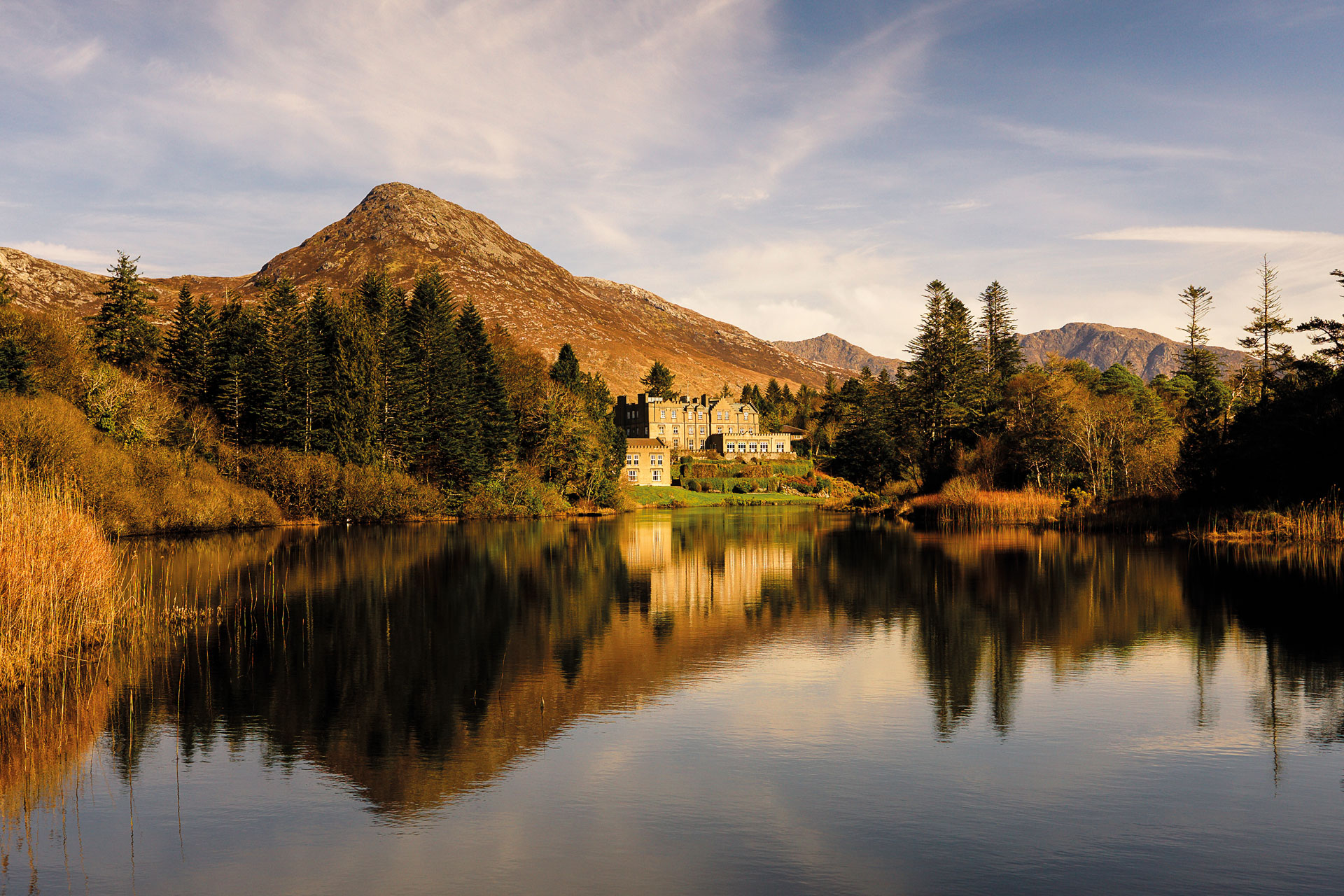 Set across 700 riverside acres, Ballynahinch is most famous due to Seamus Heaney's poem, 'Ballynahinch Lake', written during his stay here. It is rugged luxury in the simplest, least pretentious terms: nature trails abound with expert guides, alongside salmon fishing, stunning backdrops, and an elegant restaurant. ballynahinch-castle.com
Lisheen Castle – County Tipperary
Fancy an Irish castle all to yourself? Head to County Tipperary where the once-ruined Lisheen Castle has been a luxury rental property since 2000. Hunker down in the cosy rooms and living spaces, loaf on the expansive grounds, or use Lisheen as a base to explore the rest of Ireland. There's a package for the latter, featuring sightseeing Ireland's iconic sights, with breakfast and dinner and all transport included, with Lisheen as the luxurious base to return to in the evening. lisheencastle.com
Featured Image: Sunrise at Kinbane Castle, County Antrim (c) Getty.