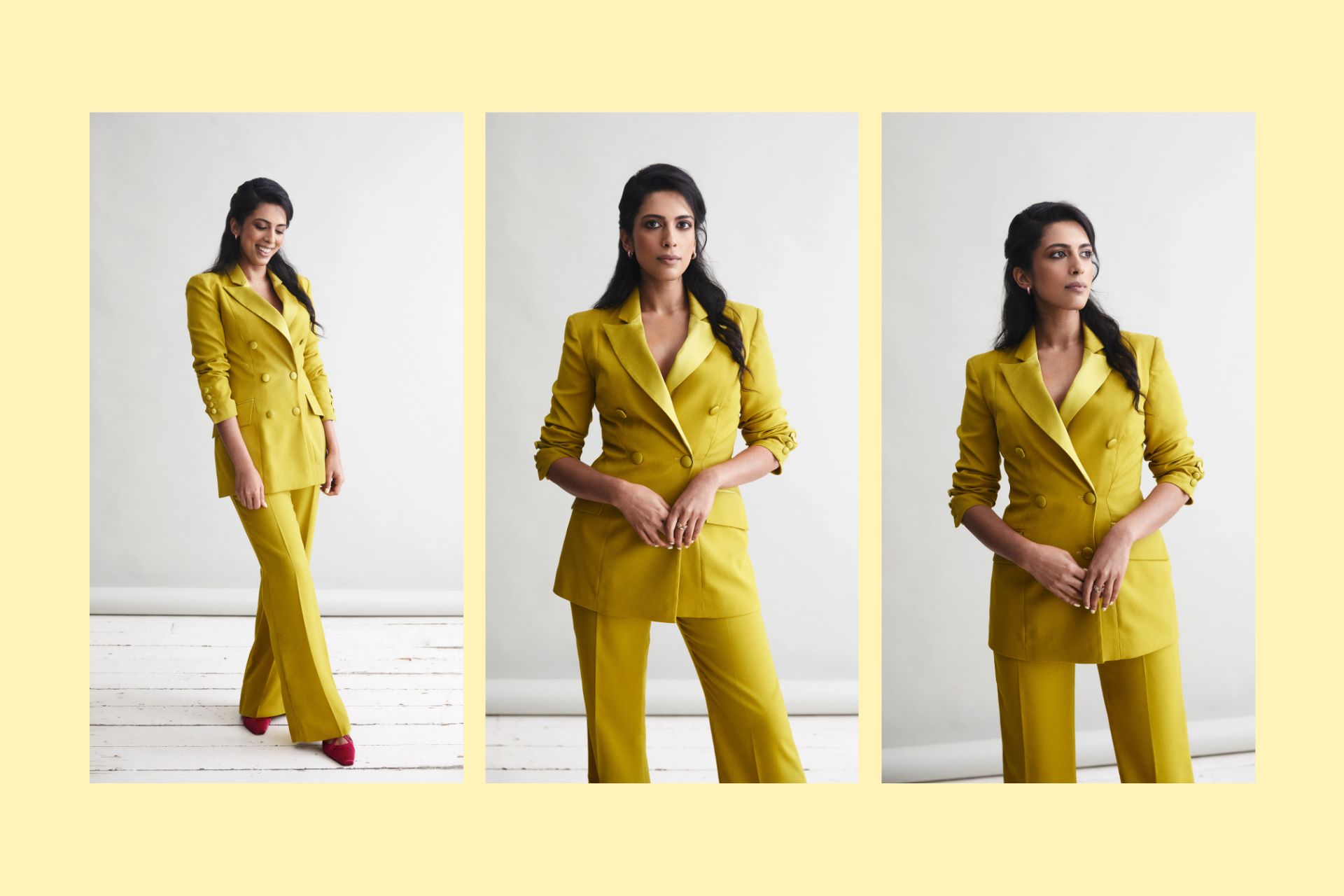 Crystelle Pereira On The Great British Bake Off & Her New Cookbook, Flavour Kitchen
Flavour Kitchen is out on 25 May 2023
From the Bake Off tent to releasing her debut cookbook, Portuguese-Goan cook Crystelle Pereira is always cooking up a storm with unusual ingredients from around the world. We sat down with Crystelle ahead of the release of Flavour Kitchen on 25 May to learn all about what it takes to write a cookbook, looking back on GBBO, and her favourite ingredients.
Interview: Crystelle Pereira On Her New Cookbook, Flavour Kitchen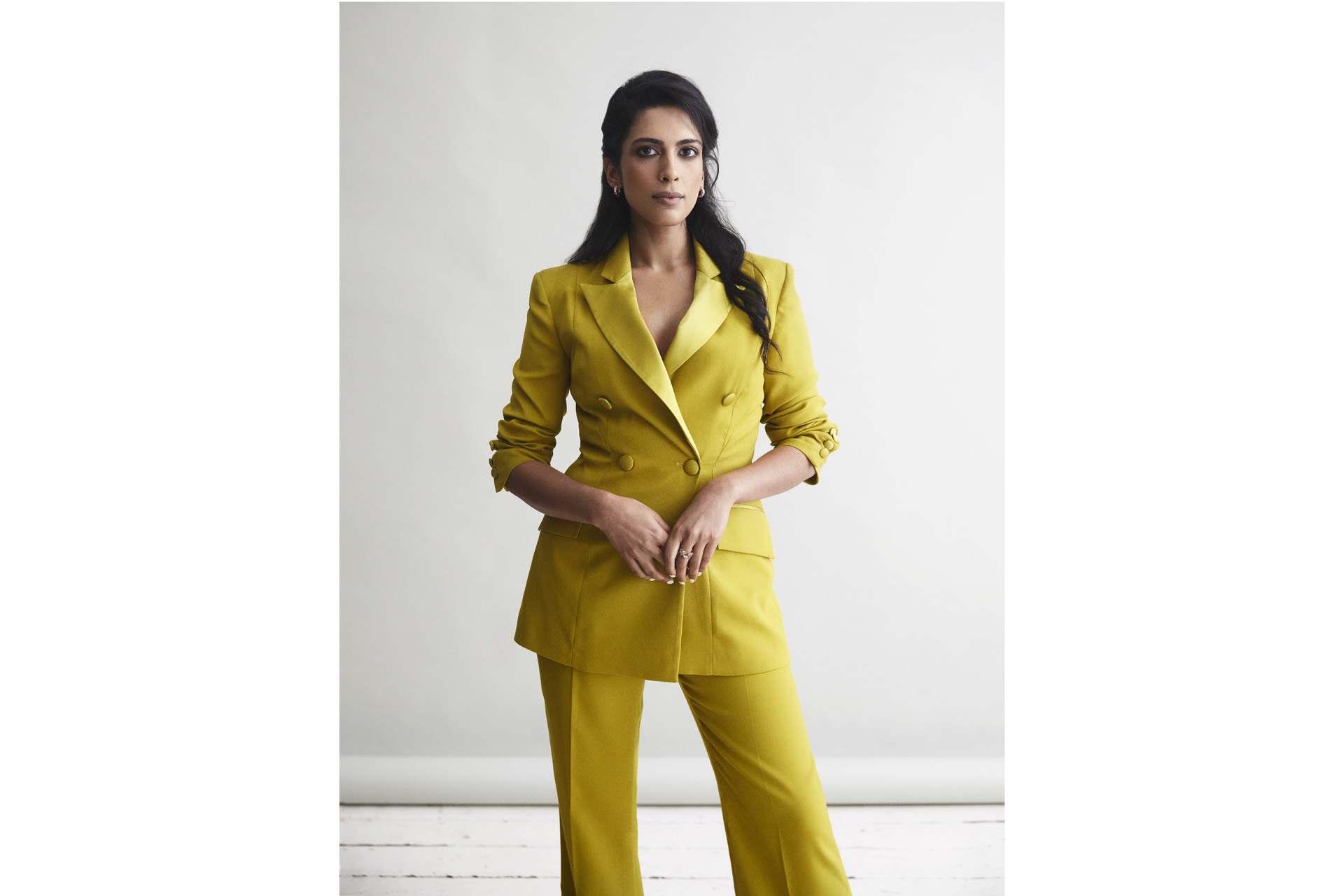 Hi Crystelle, how's life going at the moment?
Life is great, thank you – very hectic, but I am genuinely loving every minute of it. I no longer work in finance anymore, so I get to cook and bake for a living, which I am so grateful for. I've been to America to cook on TV there, hosted some really fun supper clubs, and even met the King of England, which doesn't happen every day! And, of course, I have written my first cookbook, which has been the most exciting project to have worked on. I am so proud of it!
Yes, your debut cookbook, Flavour Kitchen, is about to be released – what can readers expect to find inside?
I'm a flavour-led cook – and by that I mean I think of a flavour combination first, then I come up with a recipe based around that flavour. So I decided to put together a collection of my favourite flavour packed recipes for every time of day, that show how a few simple ingredients can elevate your dishes into something vibrant, bold and exciting with minimal effort. 
The book is divided into two halves – sweet and savoury – and it has a mixture of cooking and baking, covering breakfast, comfort food and curries, zingy salads, party food, showstopping cakes and easy traybakes. All the flavours are inspired by my travels around the world and also my Goan heritage, with lots of spins on classic recipes, for example: instead of sausage rolls, we have hoisin duck sausage rolls; instead of flapjacks, we have baklava inspired flapjacks; and there's even a lamb shawarma loaded fries!
There's also lots of naturally vegetarian and vegan dishes, and I've highlighted where dishes can be easily veganised (like the pickle chicken curry that I made on GBBO – that's in the book, and I've explained how this can be veganised with tofu or chickpeas). 
There's even a handy guide to my hero ingredients – all of which feature in more than one recipe – with the aim to give you more confidence in the kitchen when upgrading your store cupboard and boosting your flavours.
What makes Flavour Kitchen unique?
There are many elements that make this book unique, starting with the recipes themselves. Something that is really important to me when writing this book was originality. By that I mean if I'm bringing a new cookbook into the world, I want every recipe and idea to be unique. New flavour combinations, with dishes that you try and think, 'oh wow, I've never had that before' (in a good way, of course). There are enough Victoria Sponge recipes about! So this book brings you original, creative dishes that will wow you and your dinner party guests and make them think, 'wow, I never thought to add those flavours together – but they work, and I'm going to do that again'!
I also think the structure of the book is pretty unique. There are two distinct sweet and savoury halves, covering a mixture of cooking and baking. And dishes cover every time of day – from breakfast, brunch, quick lunches, party food, hearty dinners and tonnes of desserts, easy traybakes and showstoppers. So it should satisfy any craving that you may have, at any time of day. 
The book is also bright, colourful, bold and vibrant which is somewhat unconventional when you compare it to some other books. But I wanted the book to have some personality, and feel fun and approachable, and I feel like the photography really brings that to life.
What was the writing process like?
This was one of the most fun parts of the process. I was quite lucky in that I already had a strong foundation for this book. I'd say about a year prior to writing the book, I'd always think of interesting flavour combinations or recipe ideas, and note them down in my phone. The list kept growing, so I eventually transferred it to a spreadsheet. And then I created two separate sheets for sweet and savoury recipe ideas. So when it came to writing the book, I already had a structure in place, with so many ideas to play with! Because my book is centred around flavour – I wanted to make sure that if a recipe is called 'Lime and Coconut Eton Mess', for example, you can really taste the lime and coconut. So I spent a lot of time testing recipes, to really pack in as much flavour as possible into each one. Texture is also really important to me when it comes to food, so I also spent a lot of time focusing on the texture of dishes, making sure that there was something crunchy to offset smoother textures in ice cream, for example.
Any standout memories from collating the book?
I remember testing a recipe very late at night. I had this idea of combining chocolate, coffee and hazelnuts with bread, and eventually decided to turn this into Monkey Bread. It must have been almost midnight when this creation came out of the oven and the whole kitchen smelled absolutely incredible. My mum was in the kitchen at the time, and when I took this Monkey Bread out of the bundt tin, she actually gasped in awe – we finished about half of the entire loaf! So that was a good enough sign that it needed to go in the book!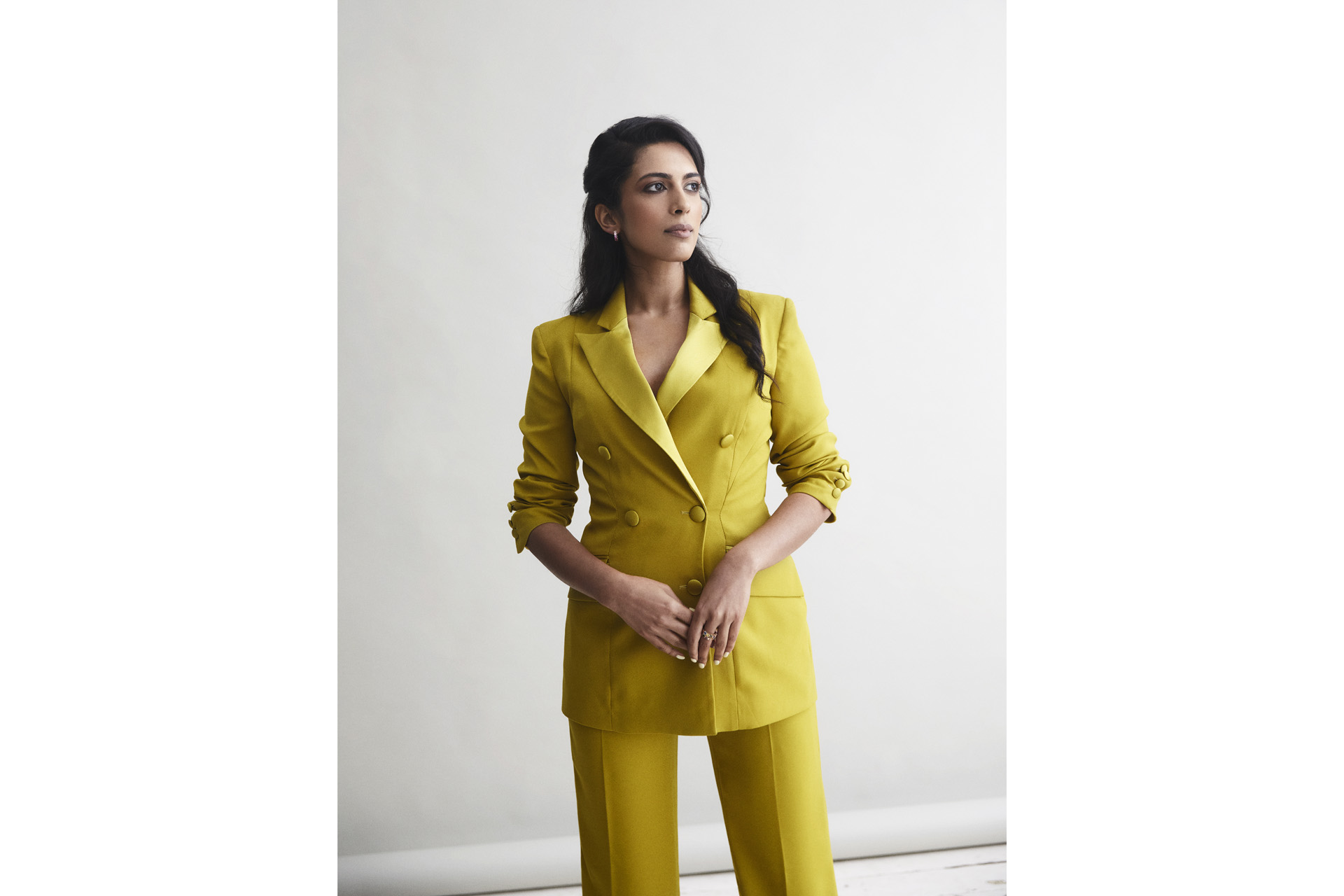 What is your favourite recipe in the book?
That's a very hard question – that's like asking me to pick a favourite child! But if I had to, I'd choose the hoisin duck sausage rolls, because every single person who has eaten them has become immediately obsessed with them, and the flavours in there really do pop! From the sweet section, my cardamom, pistachio and orange carrot cake is probably my favourite – and it's also a family favourite!
Our readers might recognise you from The Great British Bake Off – how has life changed since entering the competition?
Life has changed considerably, in the best way possible. I no longer work in finance, and now work as a full time cook which is incredibly fun! I've also done really crazy things that I would have never imagined – like walking on a catwalk to open the Bridgerton premiere and meeting King Charles! I've cooked on TV both in the UK and America, and I think the most surreal part is getting recognised – sometimes in the most obscure places, like during a spin class or at the salon!
What was filming like?
Filming the show was one of the best experiences of my life. It was just so incredibly surreal, because it was a show that I had watched for years, and suddenly I was there, filming it. The whole production company that looked after us made me feel so comfortable – and made my first experience on TV such a breeze! I do like to call our experience 'part intensive baking camp, part holiday', because there was a lot of hardcore baking which was fun but also stressful, but then in the evenings after filming, we would all eat together and often do some fun activities like pizza parties or movie nights!
What is your favourite memory from starring in the show?
The whole process was so memorable, but I think my favourite memory has got the be the Hollywood Handshake I got during the showstopper during pastry week for my curry-filled terrine pie (not that I remember it really because I was in so much shock – I'm sure my body partially shut down so I don't even know if I shook Paul's hand to be honest). It was a bake that I dedicated to my late great grandmother, Lily Nana, as it had her pickle chicken curry recipe inside, and so it meant so much because it was such a sentimental bake for me, and I was desperate to showcase authentic Portuguese-Goan cuisine through my bakes at least once on the show. So to get the recognition that it did felt pretty magical. And so many people have recreated that terrine pie since the show which has been so lovely to see! I hope Lily Nana would be very proud. The recipe for that chicken curry is actually in the book!
Are you still in touch with any of your fellow contestants?
Yes of course – we actually have a Whatsapp group so we catch up in there regularly! I think most of them will be coming along to my party to celebrate my book launch!
You recently featured on Sunday Brunch – would you like to spend more time doing TV?
Yes, I did – that was great fun, and the team is so wonderful there. I'd love to do more on TV because I genuinely love it – being able to share your passion for food to such a wide audience is so incredibly powerful!
What has the transition from home baker to cookbook chef been like?
To be honest, I haven't really noticed much of a transition! I still cook in the same kitchen in my family home, and my recipes are very much still the same as they were before my cookbook. I have always been fascinated by interesting flavours from around the world, but now I just have a much larger audience to share that fascination with!
What's your kitchen at home like? 
I live at home with my family, so while my mum and dad love to keep the kitchen really tidy, as soon as I step foot in there, it's a chaotic mess! I am not the tidiest cook – but I am trying to get better! But it's the same kitchen I grew up in, watching my mum cook away at the stove (which is how I learnt to cook), so the kitchen is full of some lovely sentimental memories for me. 
And what would your dream kitchen be like?
While I love my kitchen at home because it has so many memories, I would love an island in the kitchen. And a walk-in fridge! Maybe two stovetops, too… And a few ovens to make life easier when I'm doing a roast dinner. I think that's everything.
How has your childhood influenced your cooking?
My love of food started from a very young age – food is very much at the centre of my culture, and I've been surrounded by food my whole life. At family gatherings, there would never be just one curry and rice. There would be five different types of curries, and five different types of rice. And I've loved it. I also used to watch my mum in the kitchen cooking (while she would feed me extra food on the side), which is where I learnt the basics of cooking. She's an incredible cook and actually taught me the foundations of flavour – she assigned me as the 'chief taste tester' and would get me to taste her food, asking me if it needed more salt, sugar, lemon juice, which is how I developed my palate at such a young age. As time went on, I realised that I was able to cook so many of her quintessentially Goan dishes without any recipe, because I had learnt how to do so just by watching her cook, and tasting her food. As I then began to travel around the world, or even eat out more at different restaurants, I started trying new flavours – like miso, za'atar, gochujang – and began incorporating those flavours and cuisines into my cooking and baking at home.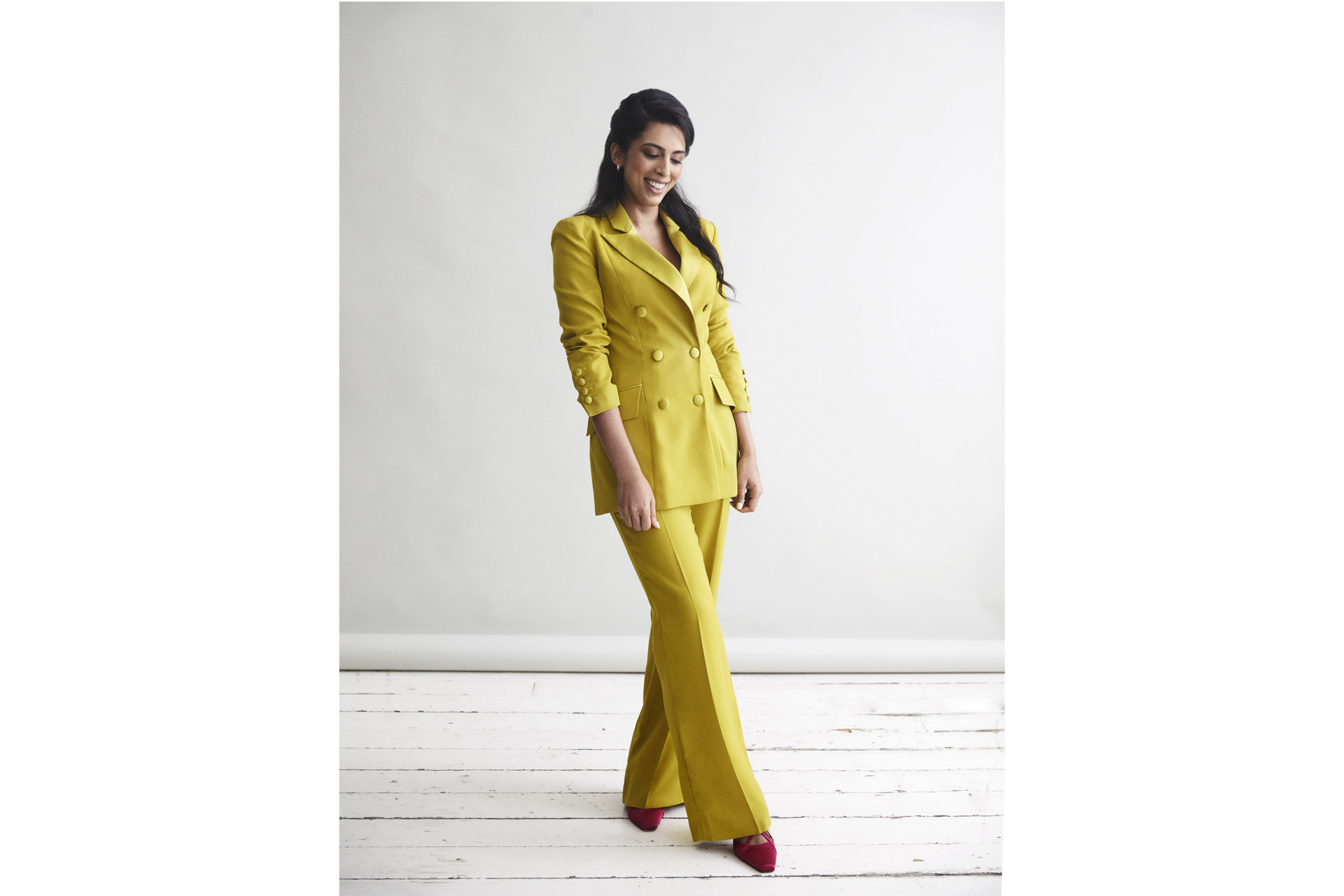 Did you always want to be a chef?
Yes (apart from a short period where I told everyone I wanted to be a popstar). I've always dreamt of working in food because I genuinely love it so much – but it always seemed so out of reach, so I never even really contemplated it ever becoming a reality. I even used to pretend to host my own cooking shows!
Which chefs do you draw the most inspiration from?
I've always loved watching Nigella cook – her no-fuss approach to cooking, and her love and passion for food is something I really resonate with. Yotam Ottolenghi is another huge inspiration – as someone who loves flavours, Ottolenghi's creativity and originality with flavour combinations in his recipes is truly inspiring. Finally, Dominique Ansel is a pastry chef who is extremely inspiring because of the way he innovates. Innovation in food is something that is so important to me, and as the creator of the infamous cronut (in addition to some mind blowing pastries and other creations), I think Ansel's creativity really spearheaded a change in the world of patisserie, veering away from the traditional, which I love!
If you could cook alongside one chef, living or dead, who would it be?
Nigella Lawson, hands down!
What's your top piece of cooking advice, for beginners or seasoned professionals?
Taste as you go along and never be afraid to push the boat out with your flavours! When a recipe calls for one clove of garlic, add three cloves instead and you will taste the difference. Flavour is the most important element to any dish (in my opinion), so by tasting your food, you will understand the flavour profile and learn how to balance it out. And just because a flavour combination isn't common, it doesn't mean that it doesn't work – try out new flavours in your dishes and trust your palate!
Quick Fire
Favourite ingredient to cook with? Miso
Favourite ingredient to eat? Pecans, or edamame beans
Favourite meal? Goan fish curry
Comfort food? Instant Noodles with chilli oil
Guilty pleasure? Ice cream – minimum two scoops, and different flavours every time. With toppings.
Flavour Kitchen is released on 25 May 2023. Hachette, £22. hachette.co.uk