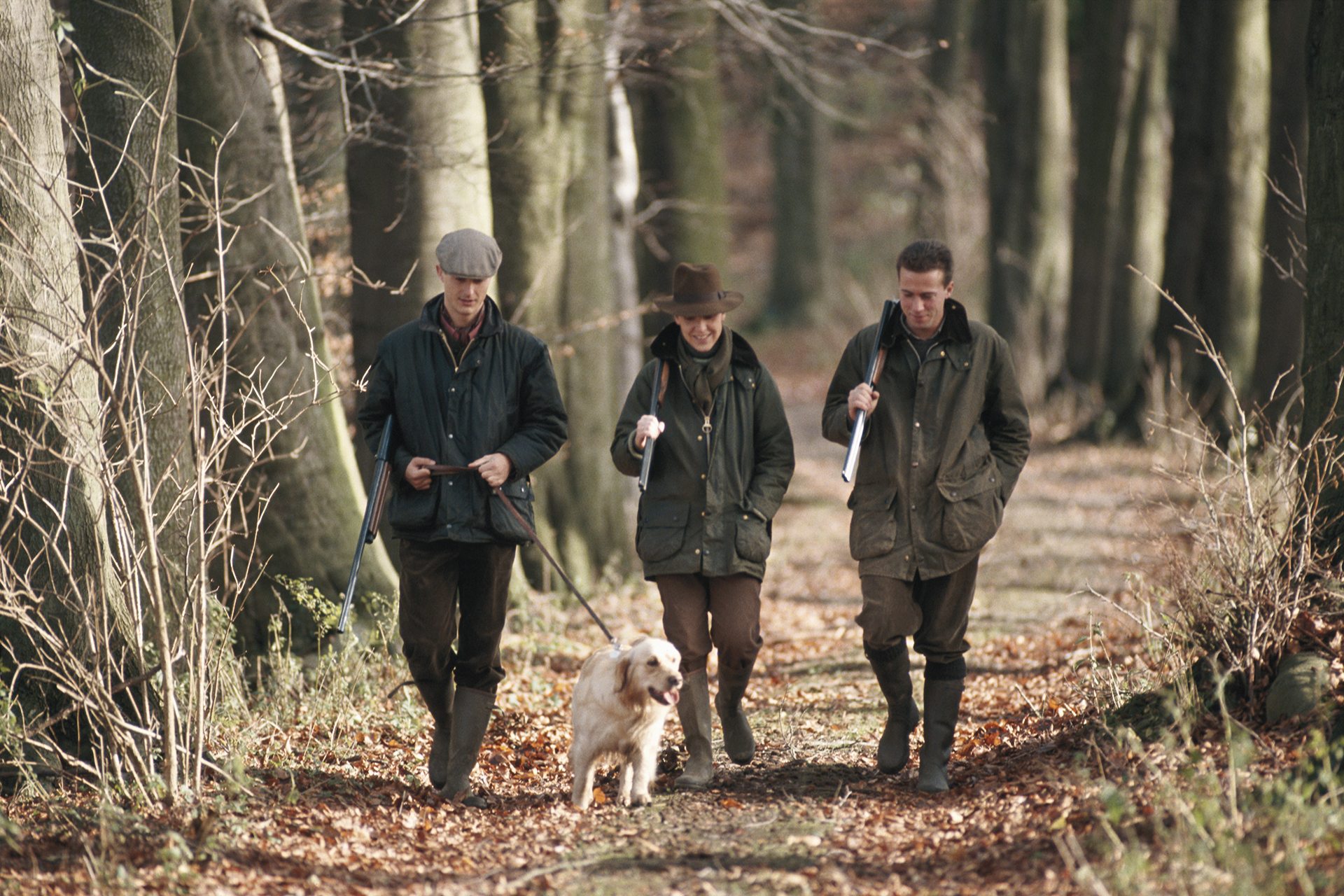 The C&TH Guide to the Shooting Season
---
The where's where and the what's what of the shooting world, by Eleanor Doughty
It's time to brush up on the lingo, know where to learn to shoot like a pro, and also know which presents to take to a shooting weekend. So, fill up your hip flask, check that your breeks still fit, and make sure you've got your Hunter wellies. Here are a few points to check you are ready for the season ahead.
The C&TH Guide to the Shooting Season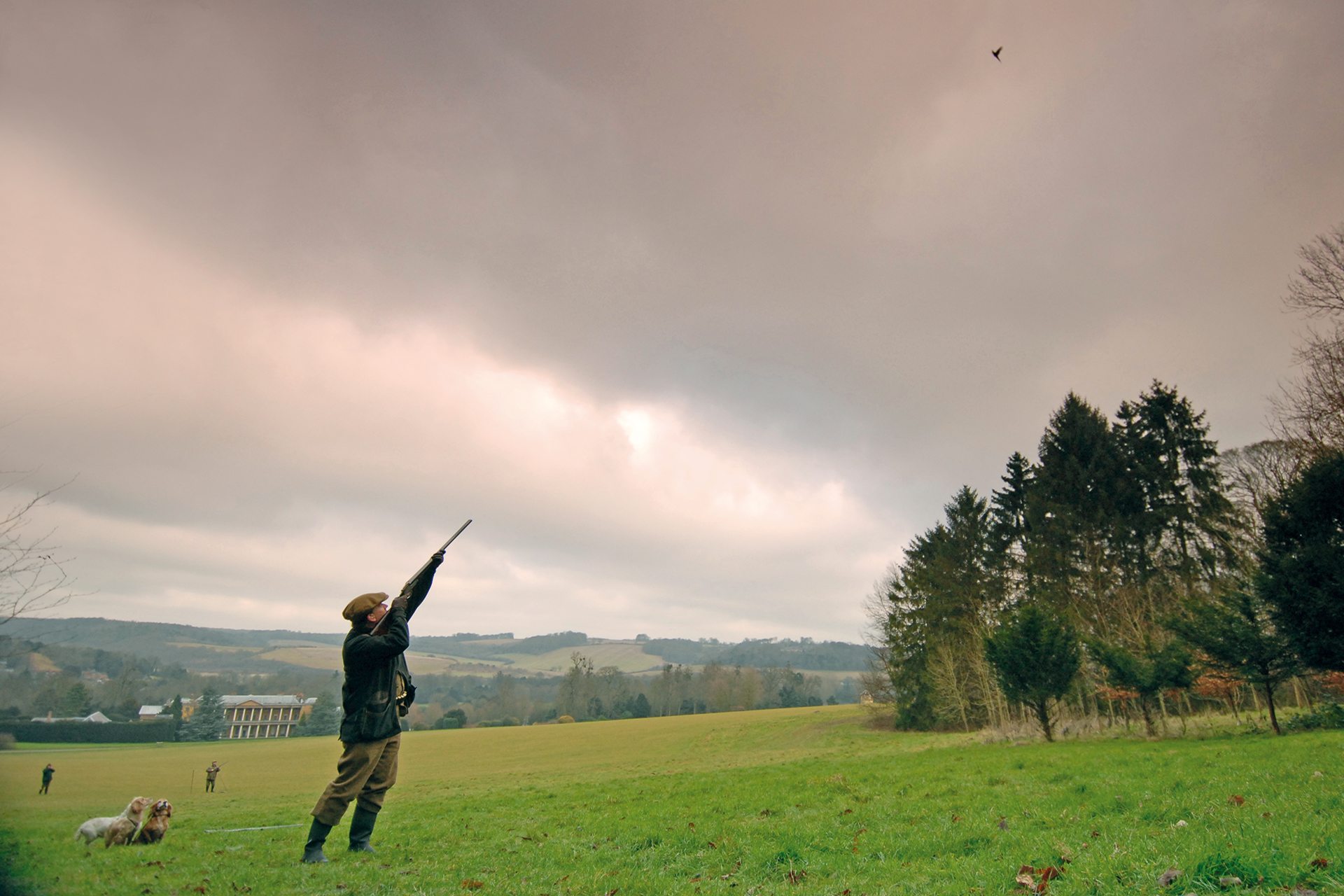 Learn the Lingo
And you'll make friends for life
Bag – Number of Birds shot in one day
Gun– As in your shotgun and also what you call other people who are shooting.
Drives –  The locations for each shoot; sometimes in the woods, or on an actual drive, or elsewhere up a hill somewhere.
Side-By-Side – Style of shotgun where the barrels lie horizontally next to each other; preferred by traditionalists and old- fashioned shoots.
Over and Under – Style of shotgun where the barrels lie on top of each other.
Peg – Position from which you shoot, numbered.
To wipe someone's eye – what happens when someone misses a bird and then their neighbour shoots it instead.
'Bore' as in, 12 -Bore – The diameter of your gun's barrel (not the dullard next to you at supper last night)
The Glorious Twelfth – 12 August, the start of the Grouse season.
Brace – Pair, of birds.
Best Locations for a Day Out          
Beg an invitation to one of these shooting locations 
Stowell Park – Gloucestershire, home to the Vestey Family
Blenheim Palace –  Oxfordshire, home to the Duke of Marlborough
Floors Castle – Borders, home to the Duke of Roxburghe
Alnwick Castle – Northumberland, home to the Duke of Northumberland
Back to School
Where to learn to shoot like a pro (or a toff)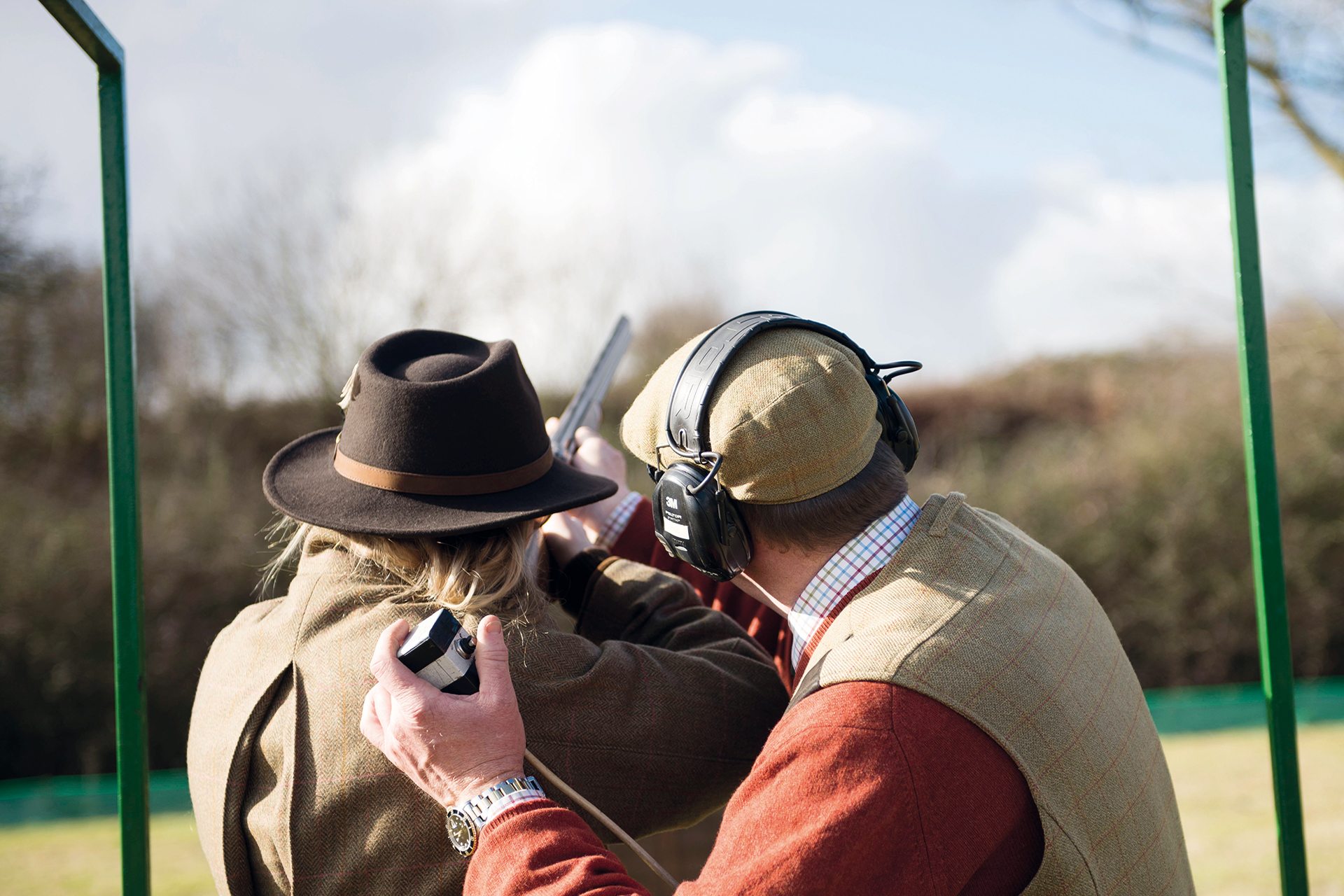 Roxburghe Shooting School – Kelso, Scottish Borders. Lessons from £65
Bywell Shooting Ground – Felton, Northumberland. Lessons from £71.50
West Midlands Shooting Ground – Market, Drayton, Shropshire. Lessons from £65 
EJ Churchill – West Wycombe Estate, Buckinghamshire. Lessons from £160 
Barbury Shooting School – Swindon, Wiltshire. Lessons from £80
West London Shooting School – Northolt, Ealing. Lessons from £99
Holland & Holland Shooting Grounds – Northwood. Lessons from £112
North Wales Shooting School – Deeside, Flintshire. Lessons from £71 
The C&TH Guide to Women-Only Shooting Clubs
Top Teachers
Get these instructors to show you what's what 
Jono Irby (Purdey)
Alastair Phillips (William Evans)
John Ward (Ray Ward)
Steve Rawsthorne (Holland & Holland)
Paul West (William & Son)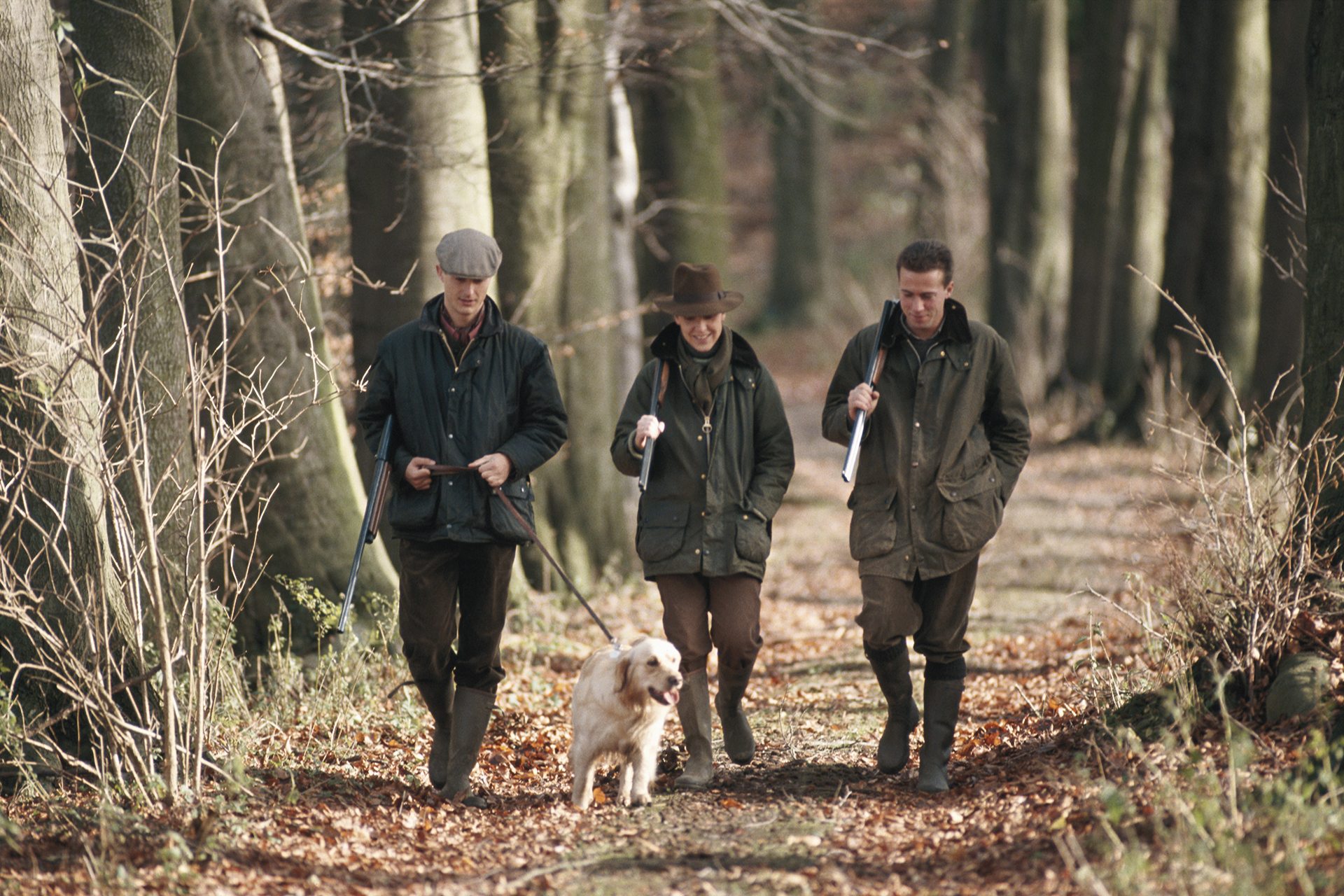 Charm the Host
The best presents to take 
Fortum & Mason – Who can resist the charming green packaging?
Booze – Always appreciated. But don't just bring a bottle because that looks stingy. If you happen to make your own small-batch gin like Gordon Castle, so much the better and an Asprey stag head decanter will never get turned down.
Something edible you've made yourself – Marmalade is a good shout, if you're into that. Or if you've a family speciality- say, Longleat cake- then opt for that. Applies to all country invitations, really. Avoid candles. Everyone has too many these days.
A funny loo book – can be a bonus gift
Best Restaurants for Game Season
The Etiquette
Don't you dare…
Moan – It's supposed to be FUN
Get drunk – You wouldn't drink and drive now, would you?
Wear bright colours– The birds don't like them, neither do your friends
Ask who else is coming – When you're invited to shoot. Just turn up happy to see whoever is there and rest assured that your host will have the guest list covered.
Whatsapp/Instagram/Live/FaceTime – the nanny all day. Put your phone away, no one cares
Brag about – how many you shot. Again, no one cares.
Turn up looking a compete mess – Do at least try to make an effort. Gentlemen, collar and tie, please.
But equally… don't wear a face full of makeup, ladies. It's a shoot, not a fashion show. Some lip balm and a slick of waterproof mascara should do.
RSVP then cancel – So rude. Don't mark it down as a 'PBI' – pending better invitation – just say yes or no and put it in the diary.
Steal someone else's bird – out of the sky. Stick to your own.
Refuse the brace of birds – given out at the end. Always accept, even if your freezer is stuffed.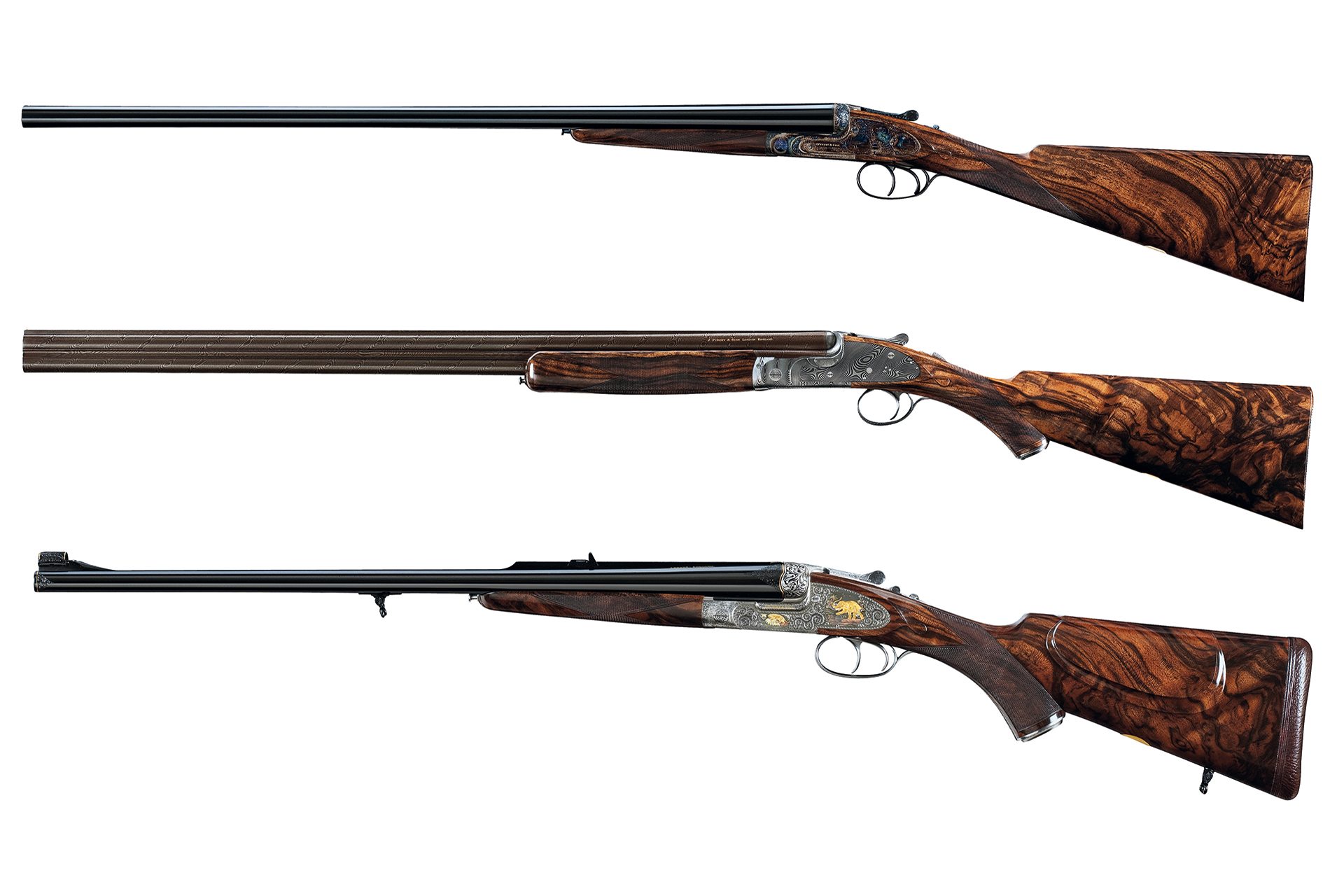 The Dates to Know
12 August – Start of the grouse season
1 September – Start of the partridge, duck & goose seasons
1 October – Start of the pheasant season
10 December – End of the grouse season
31 January – End of the duck and goose season
1 February – End of the pheasant and partridge season