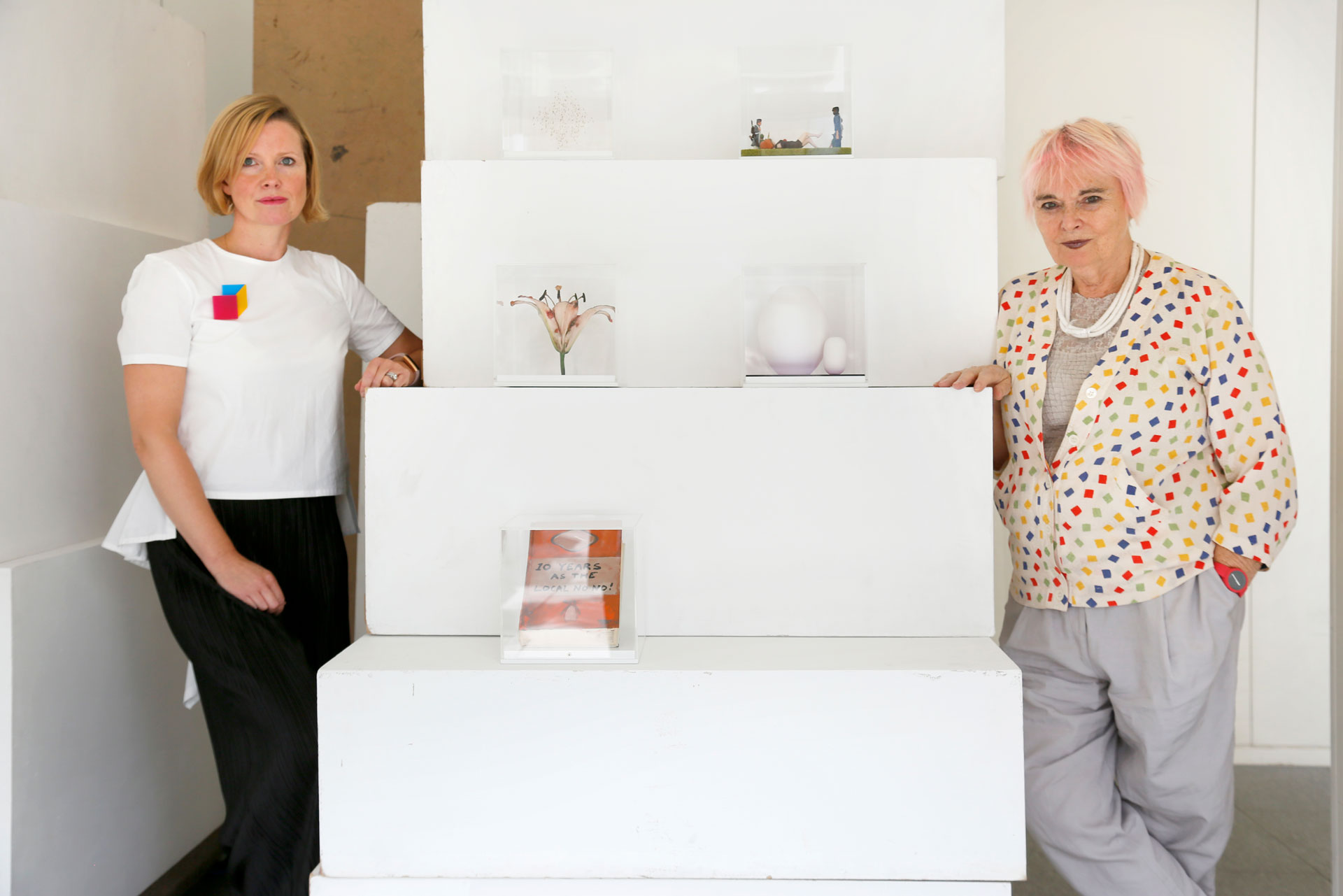 Cure3: Everything You Need To Know
---
Expand your art collection – for a good cause
The metaphor of 'thinking outside the box' comes to life at Cure3, an art project launched in aid of The Cure Parkinson's Trust.
Acclaimed artists, sculptors and fashion designers have been invited to create unique artworks using a single 20x20cm Perspex box – and you can buy their creations via the online selling exhibition. The project is devised by Artwise, established in 1996 to deliver bespoke contemporary art projects that bridged the gap that existed at the time between the fine art, corporate and museum worlds. Here founders Susie Allen and Laura Culpan give us the lowdown.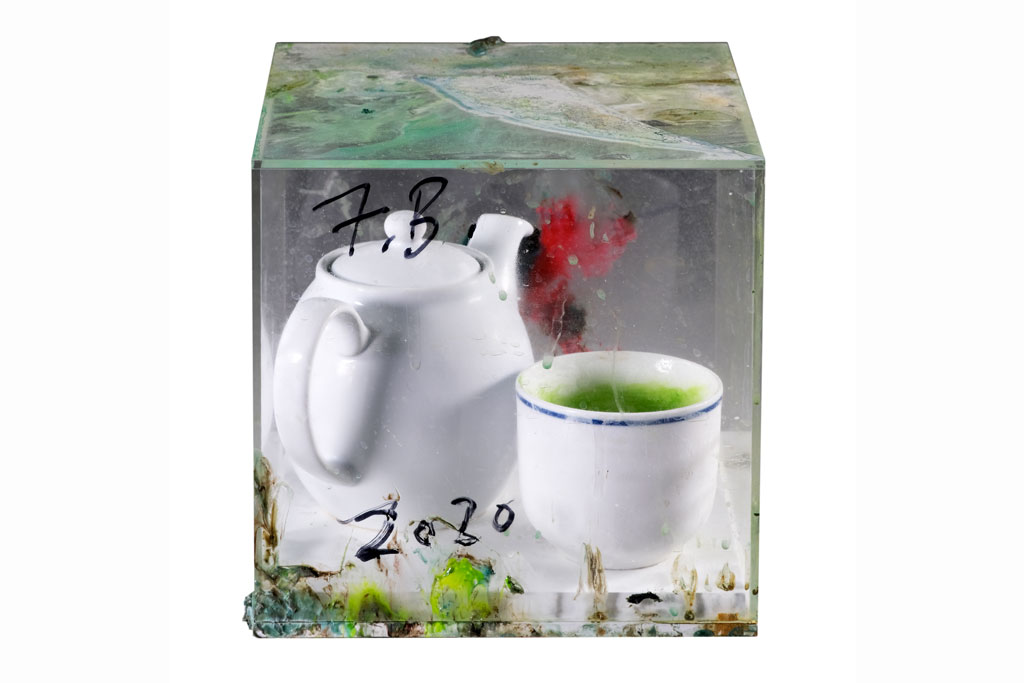 Where did the idea for Cure3 come from?
We love the challenge of creating unique art projects. For Cure3 we were inspired by Tom Isaacs, the co-founder of the charity The Cure Parkinson's Trust, who himself had Parkinson's. He described living with the disease as feeling 'boxed in': being locked into a world where you can see out but can't live the way you want to live. That's where the cube symbol came from. It worked on many levels, not just symbolically. It is an interesting challenge to give an artist a blank space to work with: you often find they can experiment and play with their practice. Painters delve into the third dimension and sculptors have to think small rather than big. This year we have Frank Bowling, Chantal Joffe and Hurvin Anderson presenting sculptural three-dimensional works for the first time.
We like the idea that the works on sale may be different to the usual works available by that artist – we want to encourage collecting and want there to be a spectrum of price points. This year the prices range from £650 up to £65,000. It was also important that we did it as a selling exhibition rather than an auction. We want the artists and their galleries to have control over the selling price of the work.
What's the aim of Cure3?
The aim of Cure3 is to raise vital funds for The Cure Parkinson's Trust (CPT), a charity whose sole purpose is to slow, stop or reverse Parkinson's. Parkinson's is a debilitating condition affecting over 145,000 people in the UK and 10 million people worldwide. For the last 15 years CPT has been committed to funding ground-breaking research into new treatments and to date, Cure3 has raised more than £750k to support this vital work.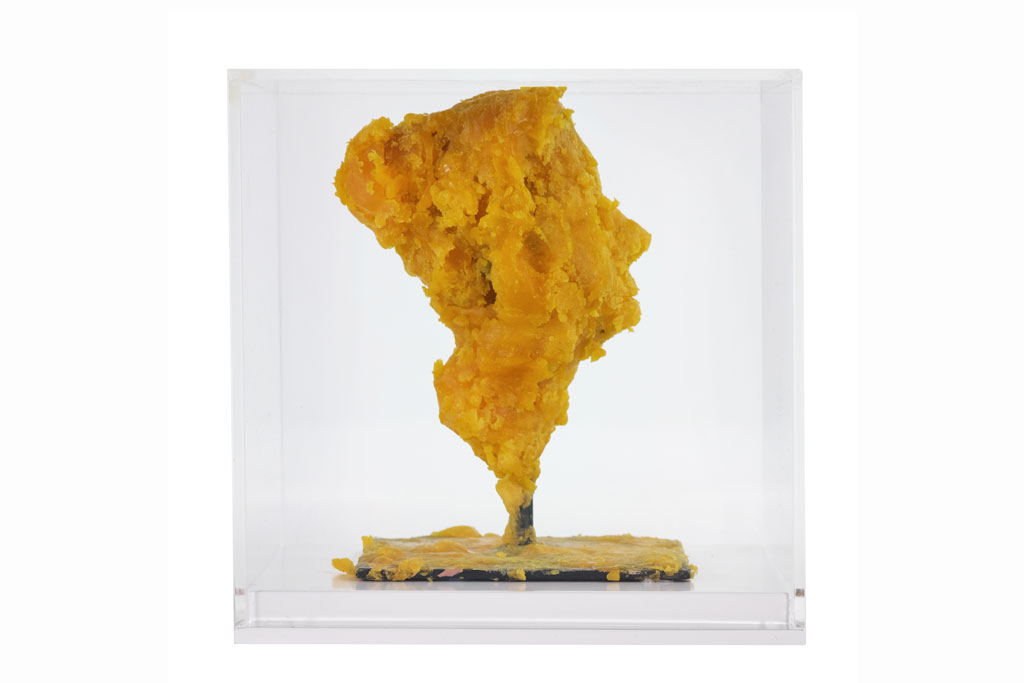 What's new for this year? What are some of the highlights?
In our first edition in 2017 we had 53 artists participate, then in 2018 we had 70 artists and a 11 especially invited architects such as Sir Nicholas Grimshaw, Zaha Hadid Design and John Pawson. This year we have 90 participants, including cubes by 11 esteemed fashion designers such as Giles Deacon, Roksanda and Simone Rochas. Our youngest participant, Hannah Tilson, was born in 1995, and the most 'mature' artist we have is her grandfather and legendary pop artist Joe Tilson, who has just celebrated his 92nd birthday.
Highlights include the first sculptural works by painters Hurvin Anderson, Chantal Joffe and Frank Bowling. We are honoured and thrilled to have works available by Do Ho Suh and Mona Hatoum too – both are highly personal and powerful works.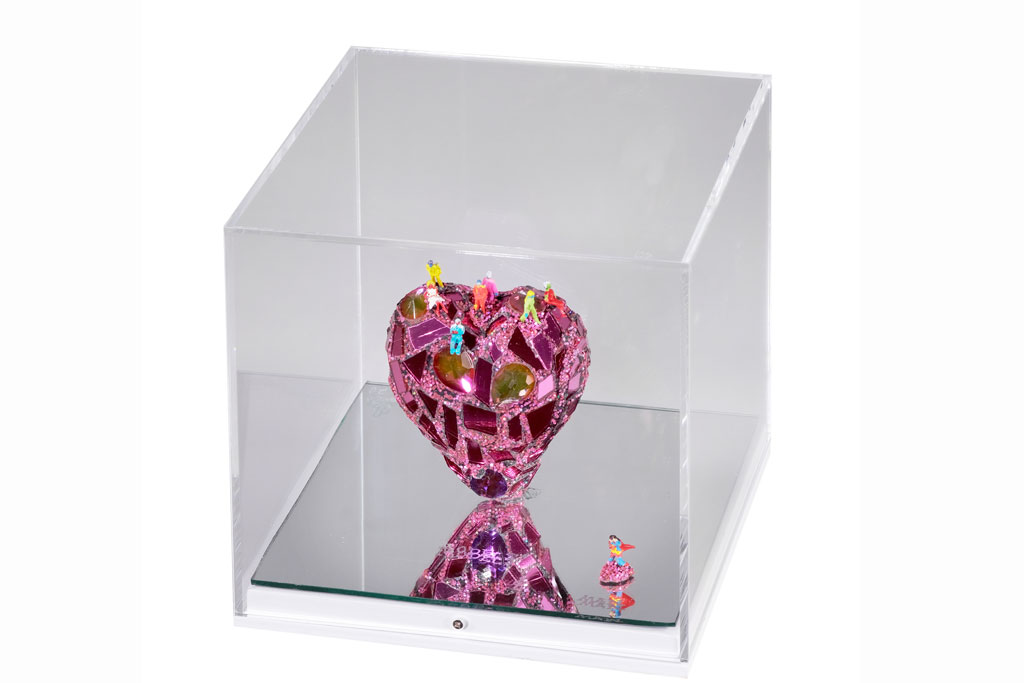 Why was this year's fashion theme chosen?
Every year we want to evolve and include a special section of invited creative participants who aren't working as contemporary visual artists. In 2018 we commissioned architects and this year fashion designers. There is no brief given to them and we love how diverse and unique the responses are to this challenge of creating something unique with the 'blank space'.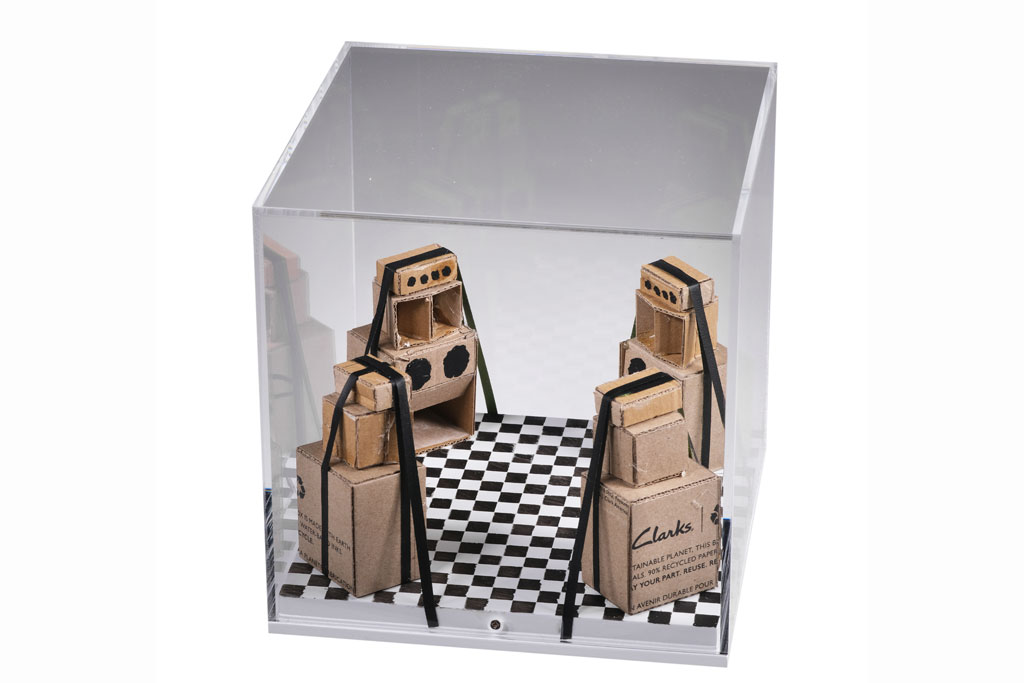 How can people get involved?
All the artworks are on view and sold via our website cure3.co.uk, so you don't have to come to London to see them. For those who are keen to see it in person, however, there is a physical exhibition: from 5 – 8 September all 90 works will be on view at Bonhams main gallery in New Bond Street, London. We have to limit the number of people in the gallery, so entrance is free but ticketed via Eventbrite from our website. Fenwick on Bond Street will also devote two of its windows to Cure3 from 1 – 22 September.
The sales platform will go live at 8am on Tuesday 8 September. It is not an auction but a selling exhibition, so the prices you see online with the work are the final selling prices and all proceeds go to The Cure Parkinson's Trust.