Wondering what you missed at the Curious Arts Festival 2018? Wonder no more. Rebecca Cox reviews the festival, which celebrated its fifth birthday in style in the New Forest last weekend. 
Curious Arts Festival 2018 Review
We are no longer curious about the Curious Arts Festival. We are fans. We are converts. And this time next year, we will be regulars. The New Forest Pylewell Park-located arts and music festival is small but perfectly formed. All set within the grounds of the stately home (of which you can be a guest for the duration for the ultimate festival experience), all the action in packed into one circular arena, with the main stage set just outside, and the camping area sprawling down toward the Solent with plenty of space so you can be as close to (or removed from) the action as you please.
Daytimes at Curious Arts Festival can be spent in all manner of ways, from pop-up pottery workshops or life drawing sessions, to literary talks or acoustic music sets. There are plenty of kids' workshops throughout the day, but you'll mostly find young ones (the truly wild wearing strap-on animal tails) making their own fun, as they allow their curiosity to lead them through the site, scattered with old-fashioned lawn games, bath-tubs full of ball-pit-balls, trees strung with musical instruments and a cinema tent for film screenings.
The food and drinks options are excellent, with a sit-down offering at the Curious Canteen, and quick bites worth going back for seconds at, (which we did at Mac to the Future's mac 'n' cheese stand,) after trialling the excellent Tibetan curry, delectable Iraqi street food, and healthy fruit lollies that were tailor-made to keep kids happy. The bar was fully-stocked with Curious brews and ciders, but things got truly weird at the Hendricks stand, where delicious gin blends were served amongst madness and mayhem in the form of cucumber-covered-recorder-playing, penny-farthing-riding and bowler-hat-throwing.
As day turns to night, things take a turn for the traditional (in festival terms) as the music tent comes to life with a line-up of live acts, with John Newman delivering an outstanding headline set on Saturday that moved even this crowd, (surely the most civilised of festival crowds in the country,) to get down. After hours offerings (if you don't have kids to get to bed) include DJ sets and poker tournaments, before you stumble a few hundred feet back to your tent for some sleep, ready to do it all again.
But not before a refreshing dip in the Solent straight off the beach, just a few minutes' walk from the campsite. There's nothing like open water swimming to shift a hangover.
We'll see you there in 2019. Visit curiousartsfestival.com for more information.
The Curious Arts Festival 2018: What Was on Offer?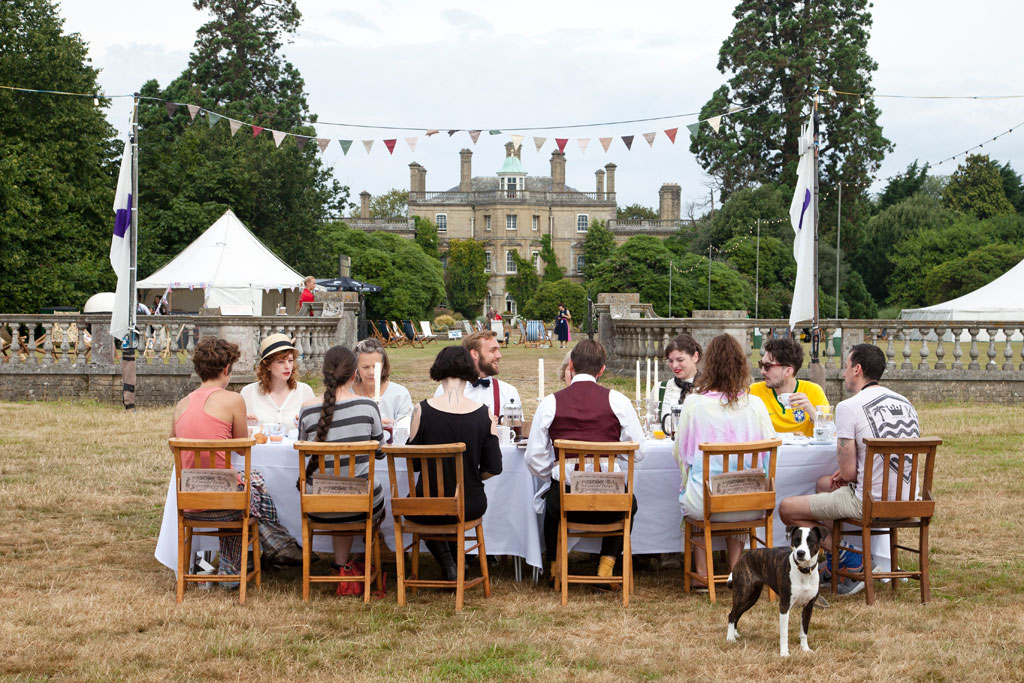 Listing for Curious Arts Festival: posted February 2018 by Annie Collyer
Music and book lovers, we'll see you in the New Forest for the most curiously enticing festival event of the summer. The three-day event will entertain both children and adults through an inspired literary line up of author events, performances from some of the UK's most exciting musicians, a uniquely engaging programme for children and much more in a beautiful solent-side setting.
The weekend of the 20-22 July will see appearances from the book world with the likes of international bestselling author Kate Mosse as she talks about her new book The Burning Chamber, Journalist, Writer and Director Dolly Alderton on Everything I Know about Love as well as creator of McMafia and The Rebirth of History, Misha Glenny and many more.
Want to Know What Else is on in the Country? Check out our Culture Diary 
What's On?
Some of the UK's most exciting musicians will be attending the boutique festival including electronic rock duo Milky Chance with their debut track Stolen Dance who will be headlining Friday, as well as John Newman on Saturday who will be performing his new single, Fire and Me and Bryde aka Sarah Howells and her electric guitar who will be providing festival goers with a special performance. Laugh until your belly hurts with Al Murray and his alter-ego, The Pub Landlord, Radio 4's regular Simon Evans will also be cracking a few jokes, as will podcaster star Alice Fraser. Experience an evening like no other with Gareth Malone in the Gorse Tent on Sunday as guests are given the chance to join a choir led by the choirmaster.
The Best Literary Festivals for 2018
For the Kids
For children, there is plenty to see and do whilst reconnecting with nature from a classic cartoons showing inside the film tent every morning, to some afternoon oversized chess or croquet. Attend a film workshop in the evening and before bedtime comes be sure to put your pyjamas on and bring your duvet over to the children's tent to hear some live readings of famous bedtime stories to shut your eyes to.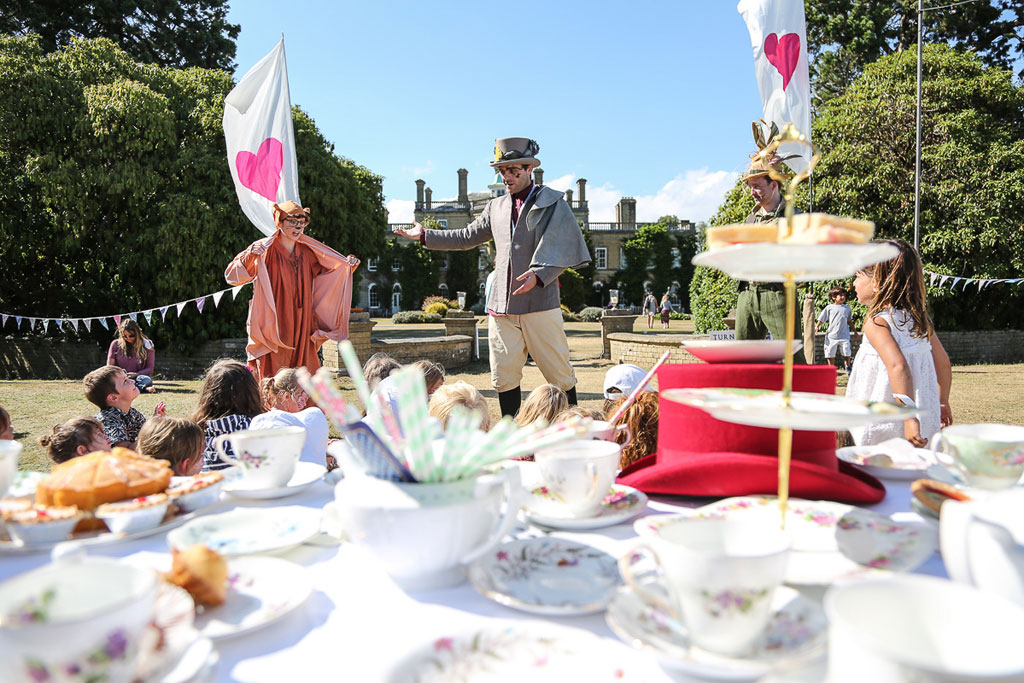 Make the most of your weekend by staying on site and setting up camp. Each accommodation option offers unparalleled views of the Solent, from comfortable glamping to camper van hire, ensure you spend your evening in style. For those who like to do it themselves, bring a tent and pitch it wherever you like inside the dedicated festival camping area.
With a capacity of 5,000 the eccentric weekend will offer an abundance of activities to keep you busy during the day. Wake up to breakfast briefings on the news each day or try and write a Petrarchan sonnet and impress yourself. Put your life-savings on Black-Jack and cross your fingers or even create a vintage doll's house from scratch.
The Coolest Food Festivals for 2018
More for Foodies
We're sure you'll find yourself stuck between choosing which food to try during the two days as Mac to the Future's amazing Mac and cheese will be making an appearance, as will fresh Thai flavours from Pad + Sen. Try some Iraqi street food from Juma and delicious seasonal seafood from Savage which will be sure to tickle your tastebuds. For desert, choose from Dorset's very own Purbeck Ice Cream or some strawberries from The Artisan Strawberry Van. Vegan? No problem as The Green Grill will be setting up camp over the weekend to feed you some of the tastiest plant-based food around.
Get your morning coffee fix from the back of a Bedford Rascal from Routes Coffee or out the top of a 1996 Fairway Black Cab from Cabbi Coffee and never settle for an average coffee shop drink again. With Hendricks Gin sponsoring the event, we can only bet it's going to be a gin and (Fevertree) tonic filled weekend!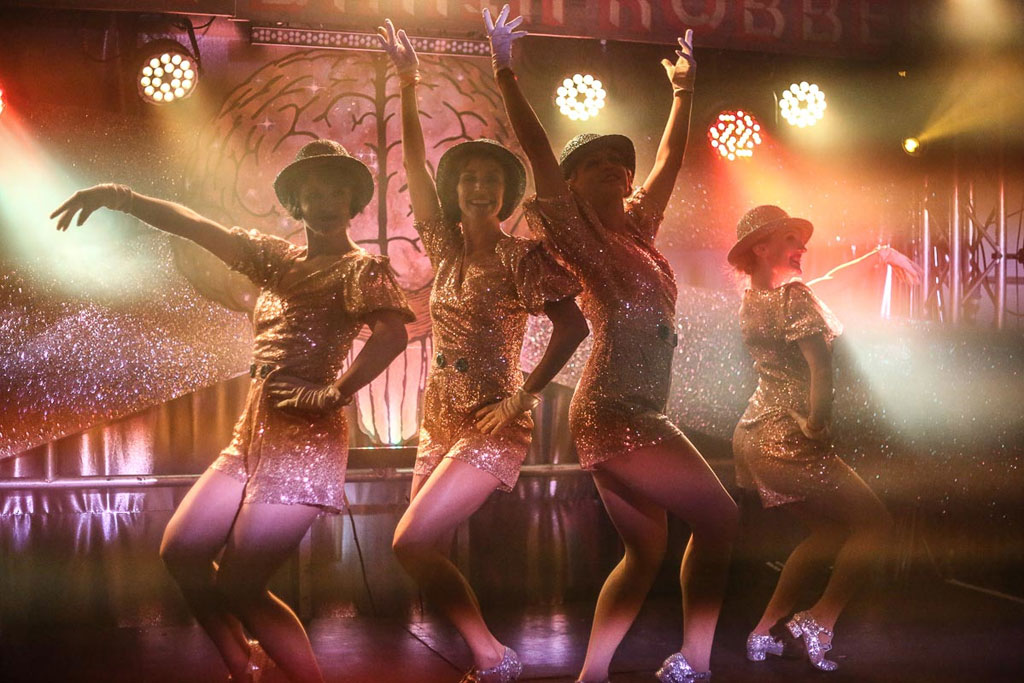 For a very English weekend to kick-start the Summer Holidays, Curious Arts Festival is the place to be and has the people to see.
Dogs are also permitted on leads, so be sure to bring your furry friend along for a weekend of fun.
20-22 July, tickets bookable through Eventbrite. Full price weekend tickets are £128, children (5-13) cost £23 and under 5's are free. 
For more information, visit curiousartsfestival.com
Pylewell Park, East End, Lymington, Hampshire SO41 5SJ
---