Here's your cultural guide for the month of December. Some festive events for all the family as well as serious affairs such as an Old Masters sale at Sotheby's.
1 December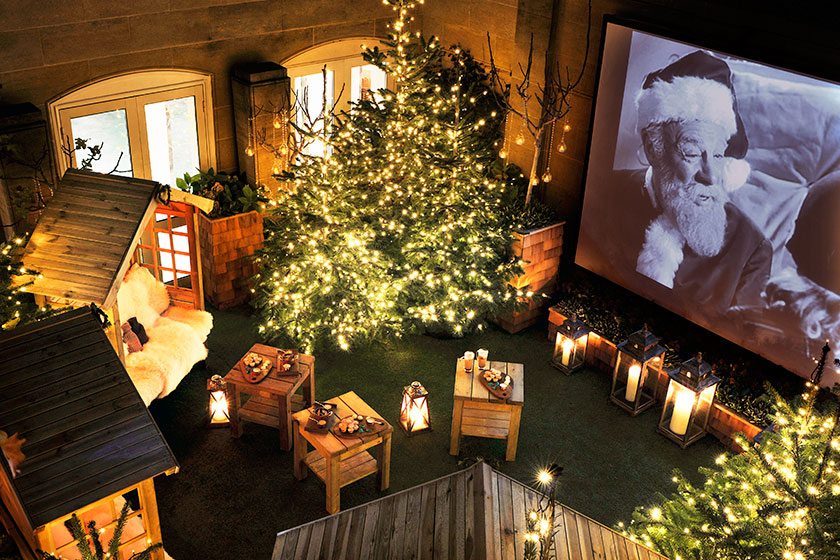 This December The Berkeley's roof-top garden will be transformed into a magical winter open-air cinema, complete with sparkling Christmas trees, hot chocolate and mince pies. This intimate cinema (there are only six seats) will be showing a variety of old-school winter favourites, including Miracle on 34th Street and Santa Claus: The Movie, which guests can enjoy with a glass of mulled wine, in chic wooden cabins lined with fluffy sheepskins. A special Winter Cinema package for Londoners is available at £65 per person and includes access to the movie theatre, copious amounts of hot chocolate and home-made mince pies. The Luxury Winter Cinema package is available at £85 per person and includes a glass of champagne and canapés. Two screenings everyday throughout December, weather permitting. To make a reservation please call the Berkeley Health Club & Spa on 0207 201 1699.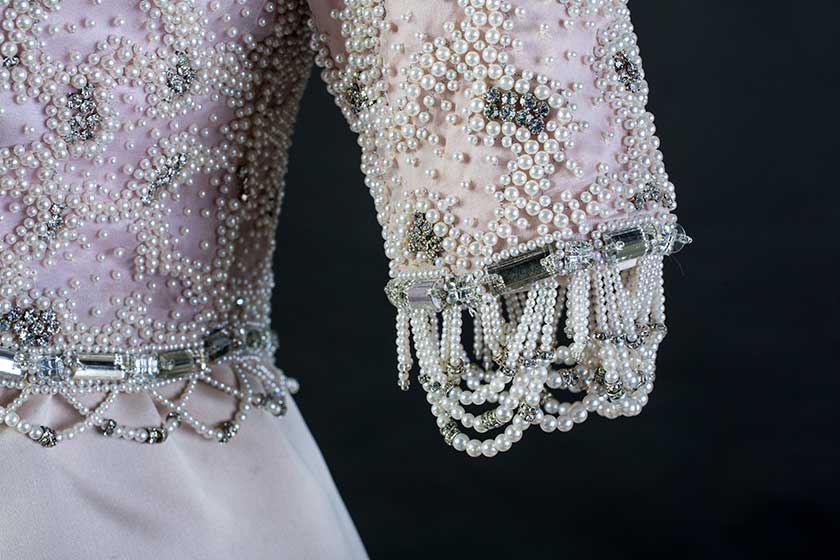 Don't miss out on the final month of the Fashion Rules Restyled, an exhibition of the wardrobes of HM Queen Elizabeth II, Princess Margaret and Diana, Princess of Wales. The exhibition displays how these three women set their own rules when it came to navigating royal dress, 'from the 'New Look' glamour of Princess Margaret in the 1950s, the elegance of The Queen in the 1960s and 1970s, and the tailored drama of outfits created for Diana, Princess of Wales in the early 1990s'. Buy tickets here.
3 December
The V&A Museum in South Kensington is hosting free stargazing event throughout the festive period in its main entrance hall. A canopy of stars in the Grand Entrance to the Museum will be on show until Friday 6 January. Stargazing is a specially-commissioned lighting installation, created by White Light. From Saturday 3 Dec – Friday 6 Jan.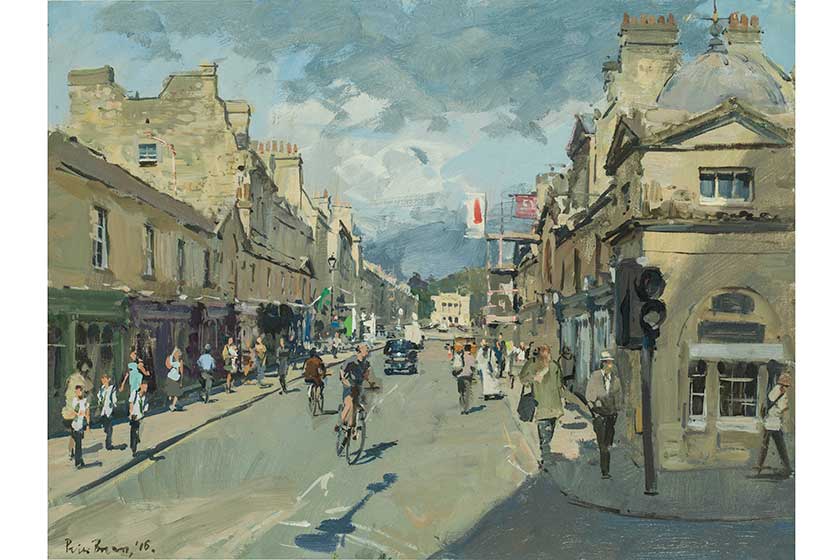 From December to February the Victoria Art Gallery, Bath will be exhibiting over 100 new oil paintings and drawings by Bath-based artist Peter Brown (a.k.a. 'Pete the Street' for his liking of painting in the great outdoors, whatever the weather). As well as scenes of Bath and the West Country, there will also be artwork depicting views of Arles, Dublin, Granada, London and Seville amongst others. Exhibiting at the same time in the Victoria Art Gallery as 'Peter Brown: A Bath Painter's Travels' exhibition is also 'Jean Rose: the Poetry of the Everyday'. Jean Rose, one of the first artists to enrol at the Bath Academy of Art in the late 1940s, paints social activities such as shoppers and garden centre visitors in Bath. Both exhibitions will run from 3 December 2016 – 19 February 2017 at the Victoria Art Gallery, Bath. Tickets to 'Peter Brown: A Bath Painter's Travels' are £4 and free for 'Jean Rose: the Poetry of the Everyday'.
5 December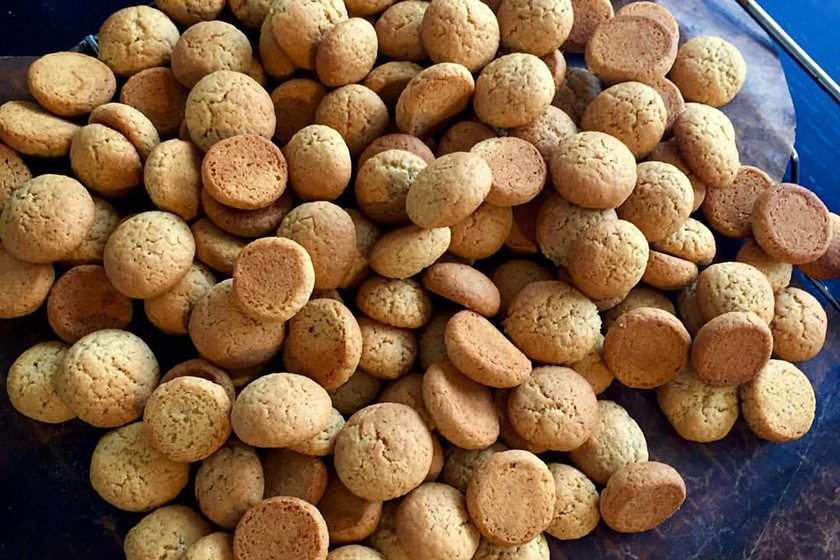 On the 5 and 6 December HYGGE smørrebrød will host a Danish Christmas pop-up in Southwark. Experience a traditional Danish julefrokost (or 'Christmas dinner party') and feast on pickled herring, frikadeller and the traditional festive pudding- Ris a la mande. Not only will you be eating traditional Danish food but you also have the opportunity to sample Scandinavian beer from The Bottle Shop, where the event is being hosted.
6 December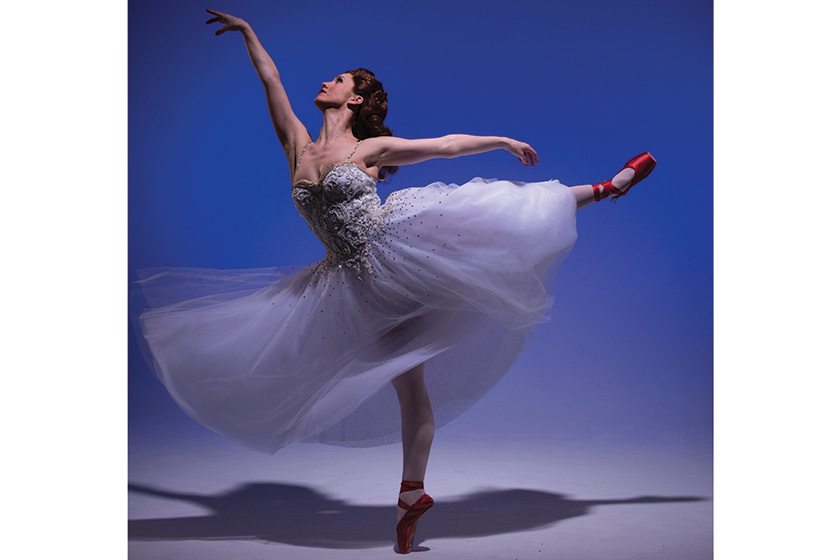 Forget The Nutcracker, the ballet to see this Christmas is Matthew Bourne's adaption of The Red Shoes. Unusually for Bourne dancers are the subject matter – previous hits have included Edward Scissorhands and a reimagining of Bizet's Carmen. Michael Powell and Emeric Pressburger's award-winning film has inspired generations of aspiring ballerinas in the 60 years since it first premiered and this stage adaptation will undoubtedly galvanise a few more. If you miss the eight-week season at Sadlers Wells (6 Dec to 29 Jan) it is set to tour the UK next year. new-adventures.net
7 December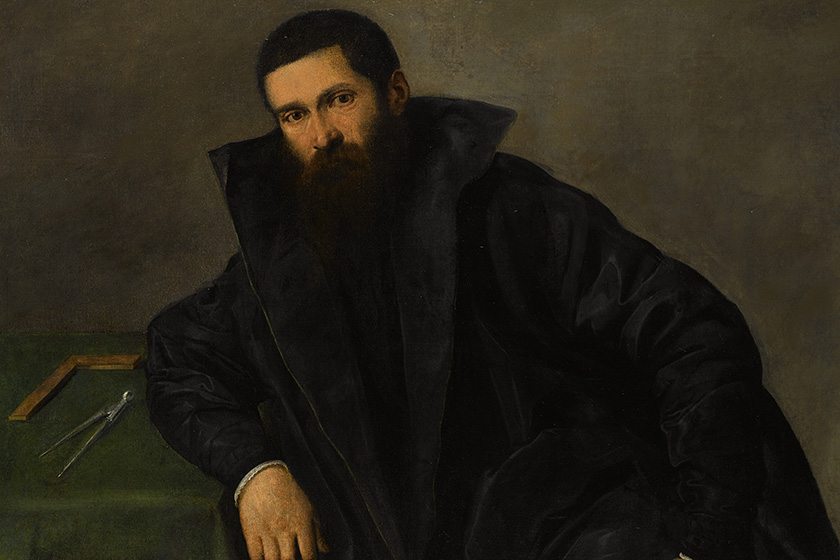 Last year's December Old Masters sale at Sotheby's London established six new artist records. Take the Canaletto, for instance, that went for quadruple its estimate price. This year's sale promises to be every bit as exciting. Hold your nerve for Titian's portrait of two boys who are said to be of the Pesaro family, who commissioned the artist's Pesaro Madonna, which still resides in the Basilica dei Frari in Venice, and is estimated to fetch between £1m and £1.5m. 7 December; sothebys.com
9 December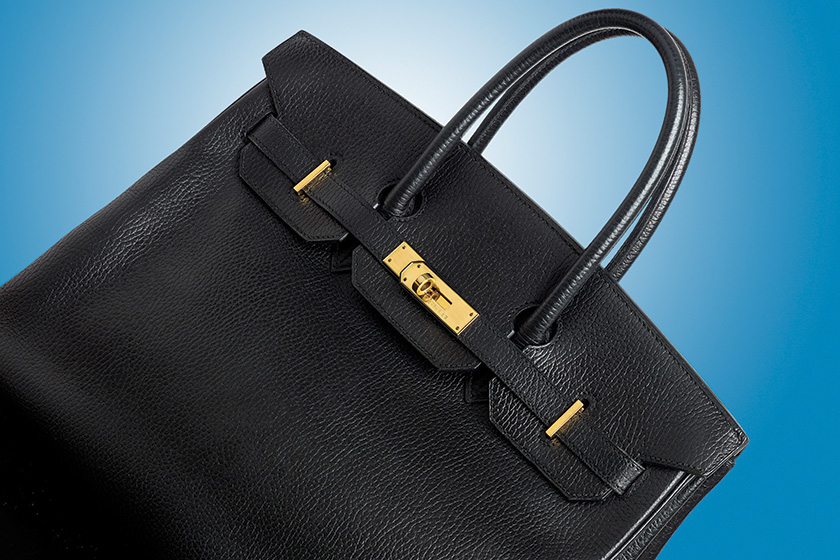 At Fellows' last designer sale, the house record for a handbag was smashed with the sale of an Hermès red crocodile Birkin, which achieved £18,000. This month's auction presents the perfect excuse to buy yourself a Christmas present… a Louis Vuitton Epi leather President briefcase, perhaps, or how about a Togo Birkin to call your own? If Chanel is more your style, however, some of their most covetable vintage handbags and accessories are on offer too. 9 December; fellows.co.uk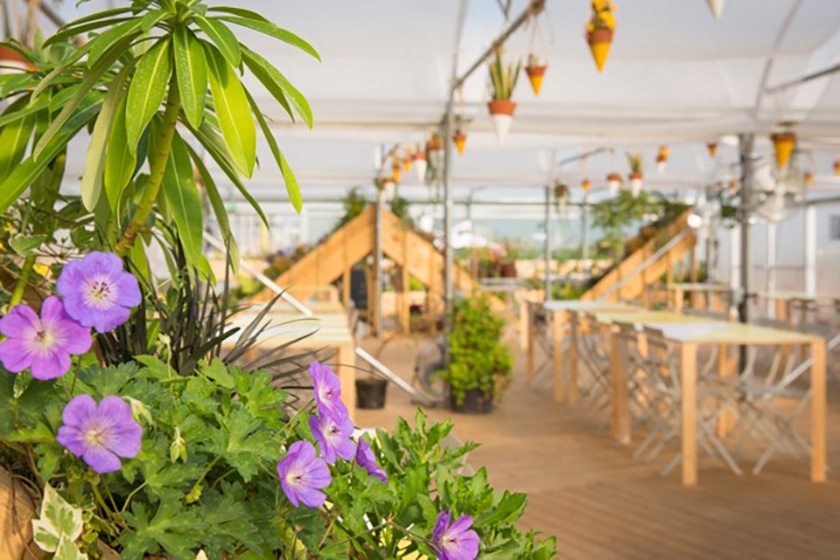 Following on from The Park Table, the sell-out dining series in summer 2016, on 9 December the Farmopolis Café will host Helena Puolakka as part of a series of guest-chefs in their Floating Table series. Helping the Floating Table chefs will be trainee chefs from Café from Crisis, a social enterprise that provides a route into work for homeless people and ex-offenders. The delicious sharing feast will be served on long communal tables that are surrounded by plants and trees rehomed from the RHS Chelsea Flower Show. Tickets are available here. Tickets are £45 per person and includes a welcome cocktail and canapés and a three course meal.
10 December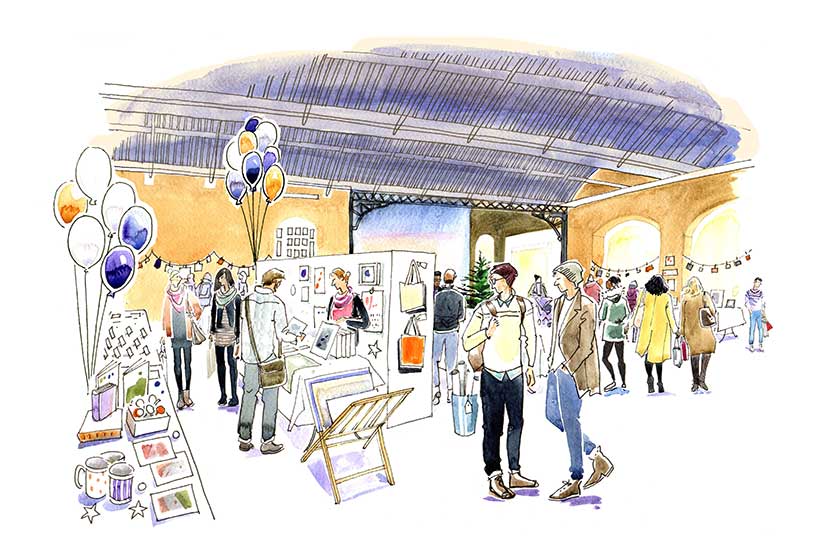 Nearly 100 illustrators will be exhibiting at this year's Illustrators' Christmas Fair. A festive grotto will be erected outside the House of Illustration HQ in King's Cross and there will be prints, posters, artist books and ceramics on sale. Admission is free, see the House of Illustration website for the list of exhibitors.
11 December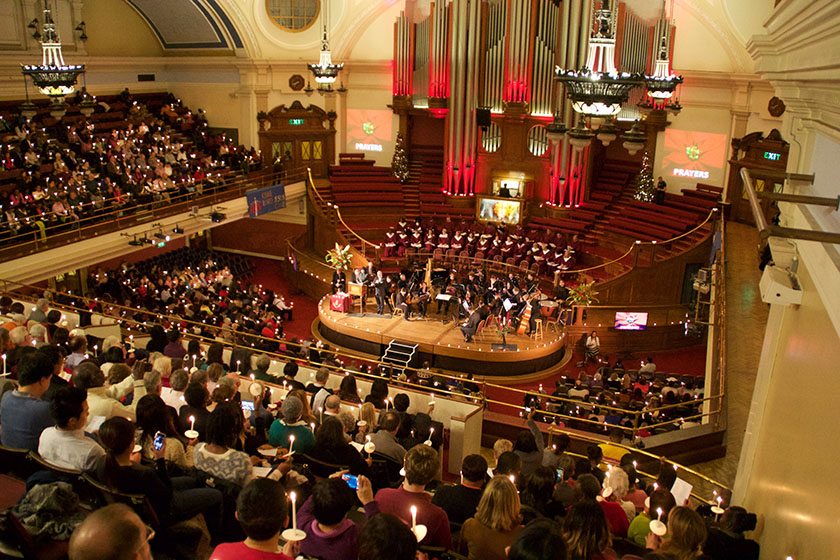 At Central Hall Westminster, located opposite Westminster Abbey, there will be a Traditional Carol Service on 11 December at 6.30pm.
15 December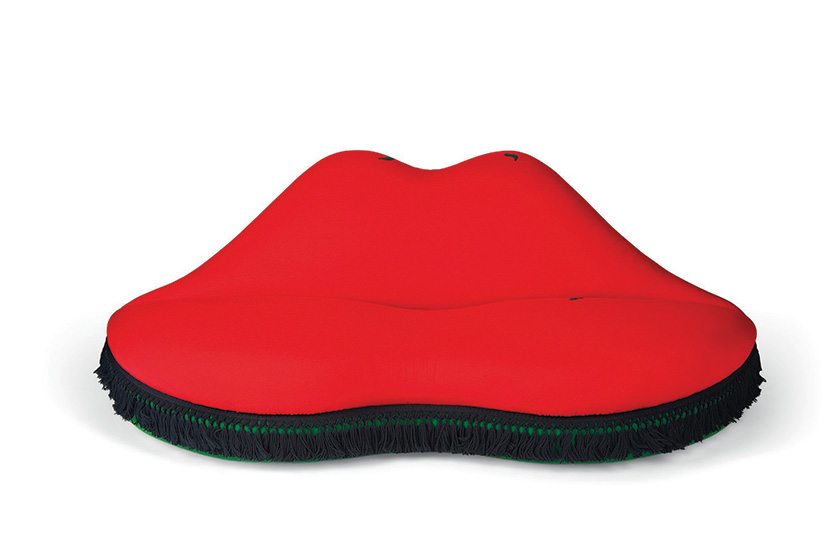 Reputedly fathered by the Prince of Wales (later Edward VII), Edward James was a vehement and early patron of the Surrealist movement, single-handedly supporting Salvador Dalí for the year of 1938. Christie's presents iconic pieces from his home, West Dean House – including Dalí's sofa in the form of Mae West's lips – alongside lots collected by generations of successive inhabitants of the property. 15 December; christies.com
16 December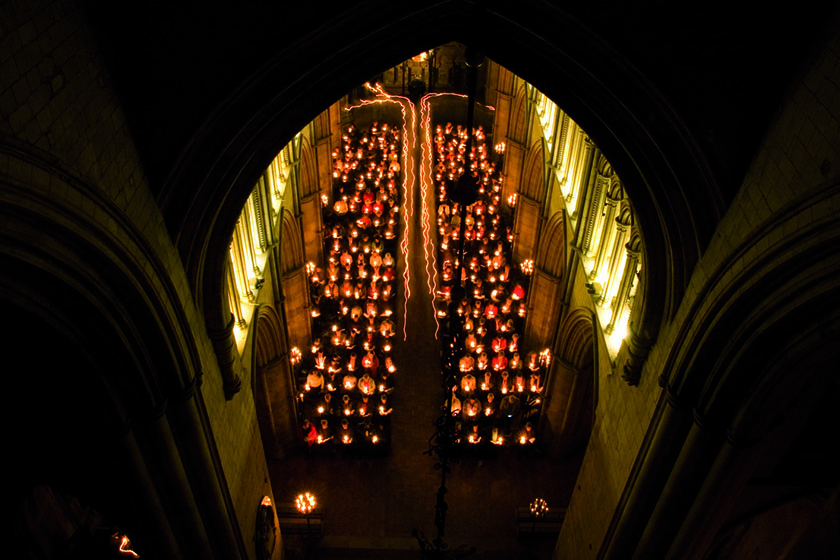 The Southwark Cathedral Choir Christmas Concert (ticketed, £16/14) takes place on Friday 16 December, while the carol service is held on Sunday 18 December at 6pm.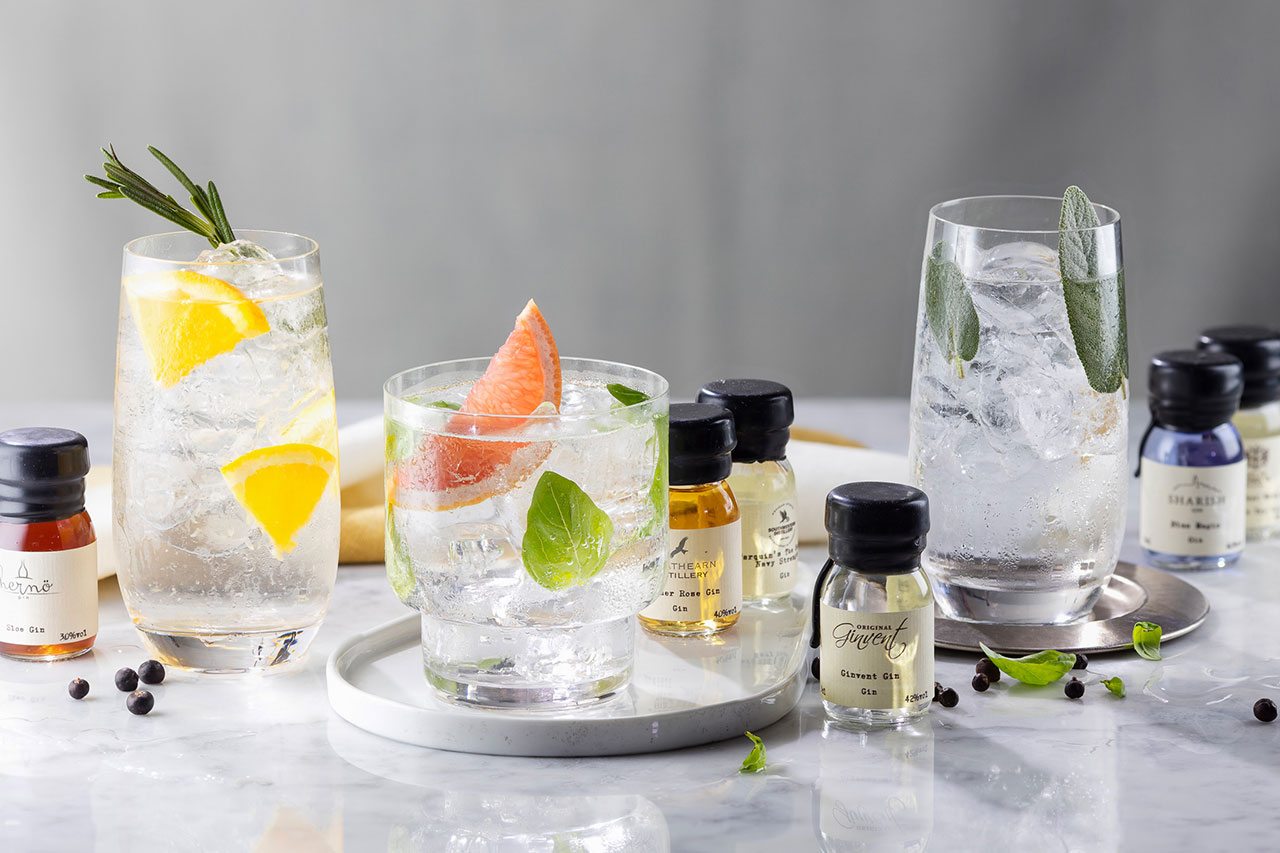 For one weekend only from Friday 16th – Sunday 18th December, Gin Foundry, the creators of the original gin advent calendar, Ginvent, will be bringing its booze-filled countdown to life with an immersive pop-up bar in the heart of Soho. Guests will be able to immerse themselves in a world of gin and actually climb inside Ginvent for the first time this year, as The Vinyl Factory on Poland Street is transformed into a fully-fledged festive gin den. 18 Marshall St, Soho, London W1F 7BE.
17 December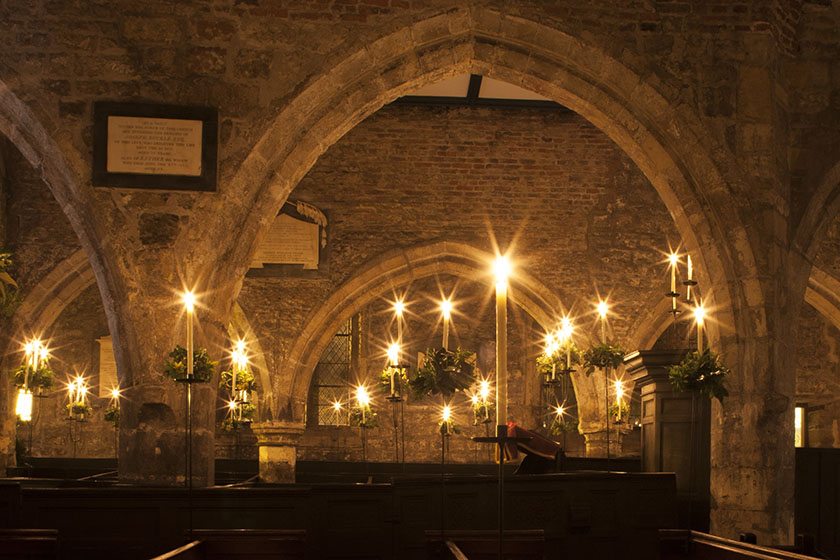 Visitors are invited to a unique carol concert in a ghost village deep inside the Army's Salisbury Plain Training Area. Sing carols at 13th century St Giles Church at 1430 hours on Saturday 17th December 2016. Music for the festive season featuring The Bratton Silver Band and Members of the Westbury & District Choral Society. Mince pies and mulled wine are served during the concert too. Tickets £5.
20 December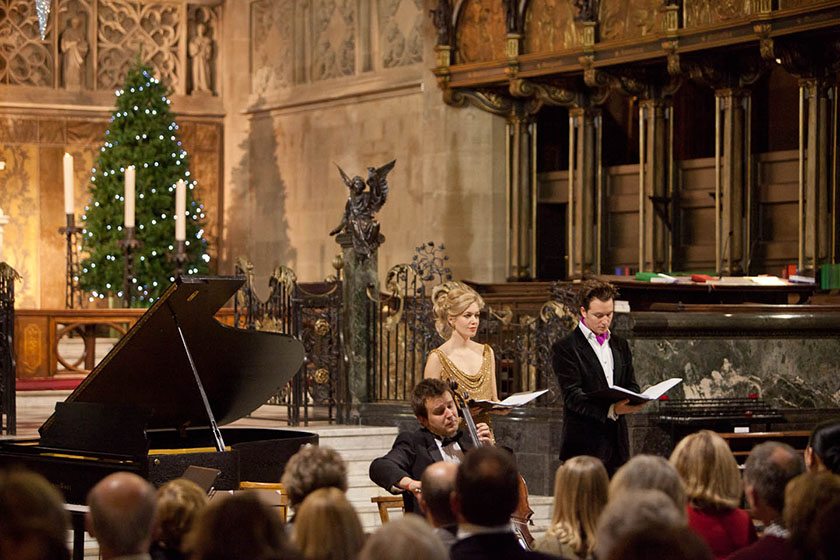 This popular annual Christmas concert is back for their seventh concert at Holy Trinity Sloane Square. Soprano Alexandra Kennedy and countertenor Oliver Gerrish are delighted to be joined by violinist Victoria Lyon and pianist and organist Rupert Compston. The evening will be filled with magical Christmas classical music. Tickets are £25 in advance, or £30 at the door. 
23 December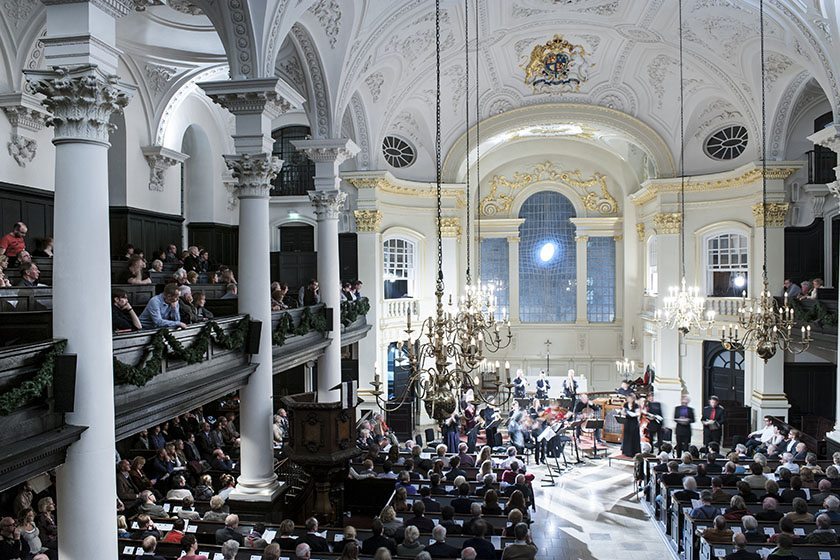 St Martin-in-the-Fields, Trafalgar Square will be hosting Carols for Christmas by Candlelight on 23 Dec. St Martin's Voices and the Will Todd Ensemble in this joyful celebration of Christmas. Carols will include all the classics such as 'Hark! The Herald Angels Sing', 'O Come All Ye Faithful' and 'God Rest Ye Merry Gentlemen'.
READ MORE: 10 of London's best jazz bars
READ MORE: The 10 best Christmas pop-ups for getting into the festive spirit
---