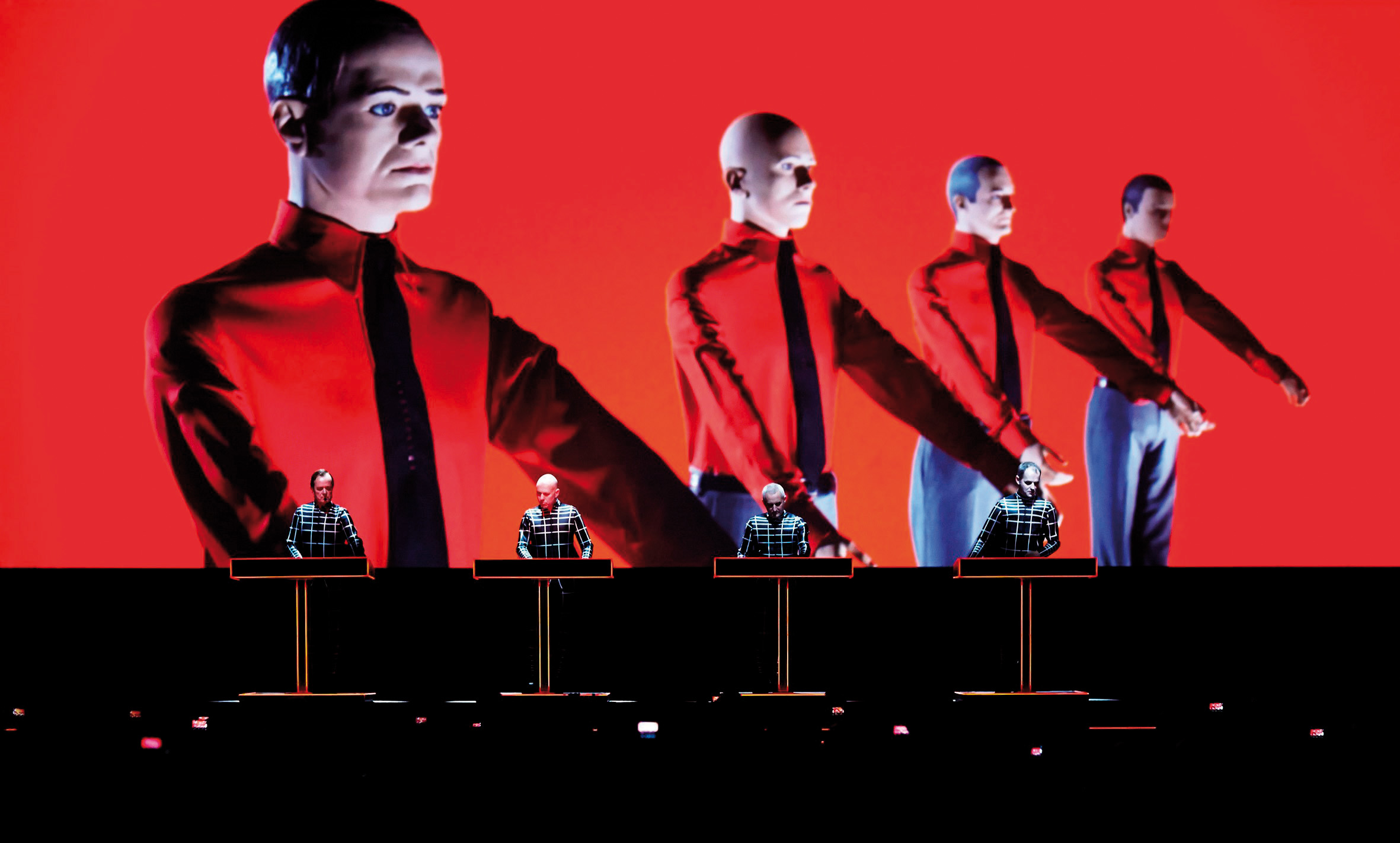 The Exhibitionist: Electronic, from Kraftwerk to The Chemical Brothers
---
In this month's Exhibitionist column, Ed Vaizey feels the beat at the Design Museum
As museums emerge from Covid-enforced hibernation, like unfurling hedgehogs, now is the chance to visit those exhibitions you wished you had seen before lockdown. But there are also a few new shows to take in that were put into cold storage before the pandemic paralysis and now appear, fresh and exciting, to help us move on.
One such is Electronic: From Kraftwerk to The Chemical Brothers, at the Design Museum in Kensington. Sadly, I was never a raver, and it's a bit late for me to start trying to become one in my fifties. So this is as close as I will come. The opening night party for the exhibition was a distinctly un-rave-like occasion, socially distanced with individually wrapped nibbles (which did give you the opportunity to leave with a stash for your children). But once inside the show… Raves, of course, are back in fashion, and this show hints at why. There are two huge prints from my favourite photographer, Andreas Gursky, taken in Düsseldorf in 1995 – and they are mesmerising, allowing you to focus on individual dancers lost in the reverie of the evening. A flavour of what is to come.
Electronic music is the relentless beat of synthesised music, and it will surprise you to learn that it has been around for well over a century, with the creation of the first synthesiser, the Telharmonium in 1901. There are wonderful photographs of white coat-clad scientists poring over instruments that look like NASA command control units. Interestingly, a lot of the scientists were women like Daphne Oram and Delia Derbyshire, at a time when women were not prominent in the world of science. Little did they realise the cultural phenomenon they would one day release. And this was a cultural phenomenon, with the rave scene shaping youth and contemporary culture from Detroit to Chicago, and from Berlin to Paris (this exhibition was originally curated in France).
Britain itself had the second Summer of Love in the mid-Nineties, which shaped the experience and outlook of a whole generation of teenagers who are presumably now running multinationals. The DJs and the bands became famous – but strangely anonymous, hidden behind desks and twiddling knobs, or staging theatrical shows that presaged virtual reality – Kraftwerk, The Chemical Brothers, Daft Punk – you wouldn't recognise any of them if they walked past you in the street. This being the Design Museum, a lot of time is spent giving wall space to the covers of the records that dominated the scene.
The artwork is breathtaking. But there are also rooms devoted to films or light shows that give you the impression you are at a show or a club. There is a permanent soundtrack to the exhibition by the French DJ and producer Laurent Garnier, but you are also invited to bring headphones to plug in at various spots around the exhibition to listen to different examples of the music.
So here is the paradox. In 2019 France passed yet more anti-rave legislation, in the same year Paris staged this exhibition celebrating electronic music's contribution to culture. Cultural phenomenon or threat to society? The Design Museum gives you the chance to decide.
Until 14 February 2021. designmuseum.org
READ MORE