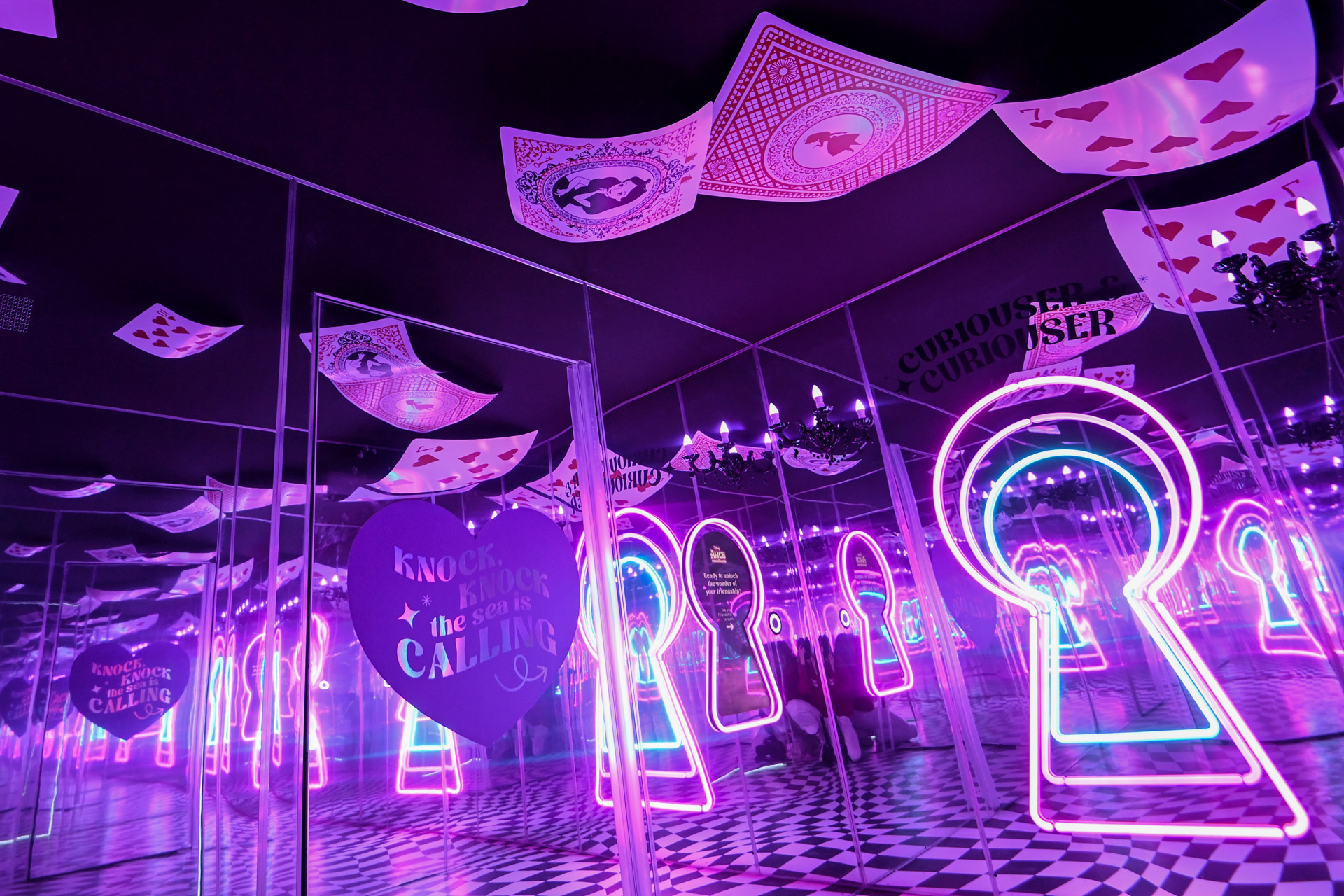 Now Open: Disney's Wonder Of Friendship: The Experience – Review
A new Disney immersive experience has landed on the Strand
Now open for a limited time only, Disney's Wonder Of Friendship: The Experience is a magical immersive experience celebrating the power of friendship through the brand's iconic dynamic duos. Running until 21 May, grab your bestie and venture down to 180 The Strand to be captivated by your favourite characters in a brand new way.
Review: Disney's
Wonder Of Friendship: The Experience
at 180 The Strand
The iconic, brutalist 180 The Strand has had a magical makeover for a limited time only, far from its usually edgy, industrial self. A stone's throw from the chic Somerset House, until 21 May, the building is playing host to Wonder of Friendship: The Experience, an immersive Disney pop-up as part of the brand's centenary celebrations. Spanning all of the classics – from Alice in Wonderland to Lilo & Stitch, The Lion King to Mickey & Friends – this is Disney like you've never seen it before. And Londoners are in luck: the exhibition is heading to Berlin and Paris later this year, but is making its debut in our UK capital, meaning Brits are the first people in the world to experience the magic.
Targeted at young adults, this definitely isn't for everyone. Spread across a whopping 1,000 sqm and taking approximately 45 minutes to complete (no rush, though), the Disney vibe is immediately clear in the extremely enthusiastic hosts guiding you through the space through a series of stories about the characters. That said, the high-tech, high-quality design is similarly clear: rooms are well-designed despite being a pop-up, with projections, music, digital screens, and vibrant colours. There's a unique retro-future vibe, with stacked television sets playing scenes from the best Disney movies and large flat screens mosaiced on metal walls – blending well with the industrial surroundings of 180 The Strand. Though it feels slightly as if you're wandering through a factory sometimes – with metal railings and pared back concrete floors – the exhibition manages to hold its own, utilising the unique space rather than pushing against it.
Some rooms are, naturally, better than others. The most tedious are those that rely on Snapchat – the exhibition's partner – to come to life. I was excited to see how Snapchat's filters and augmented reality features would mesh with an immersive exhibition – would it feel like virtual reality? But, in true Snapchat style (and with no signal and slow wifi), the filters are slightly buggy, and the lighting in the spaces is never bright enough to make you look anything but creepy with The Lion King filters overlaid on your face (though it is cute to have a mini Mickey Mouse hanging from your shoulder). Likewise, if you don't have Snapchat, you simply don't get to experience this feature.
In fact, though there are photo opportunities literally around every corner, the exhibition is best enjoyed when you relinquish your screen and succumb to the Disney magic. There are fun fluctuations between light and dark, and genuinely immersive journeys within and between different movies, all guided by those seriously enthusiastic Disney hosts. There are mirrors and neon lights creating visually pleasing spaces, alongside games and challenges like swings and surfing. In each room, the designated host will ask if you'd like a picture taken at the specific photo opp nook. Though the lighting is slightly too dark for the pictures to come out well, you'll probably say yes anyway, because it's a moment you'd like to capture.
Throughout the experience, you have a 'friendship key', a plastic card that you tap at luminous key-shaped stations and answer a question about your friendship, weaving that 'wonder of friendship' theme through all of the rooms. Then, at the end of the experience, you can see the culmination of your answers and snap a picture together, with a copy of it printed out for free. Then, don't miss the seriously cool gift shop: don a VR headset and design your own futuristic Disney t-shirt or crew neck sweater. Seriously, this feels like the future of shopping.
The Final Word
Wonder of Friendship: The Experience is a seriously cute pop-up exhibition, perfect for teenagers and Disney adults alike. While the Snapchat elements are underwhelming, the exhibition itself is wholesome and vibrant, with fun around every corner. Plus, you'll leave with more photos of you and your friends than ever before.
BOOK IT
Tickets are £18.50 per person, and should be booked online via the Disney website. Anyone under the age of 18 must attend with an adult and all guests attending the experience must purchase a full price ticket to be admitted, excluding carers. Note that there are no cloakrooms, so travel lightly. disney.co.uk
Featured image: LONDON, ENGLAND – MAY 11: Disney Consumer Products, Games and Publishing celebrates 100 years of Disney with the launch of 'Wonder of Friendship: The Experience' at 180 The Strand on May 11, 2023 in London, England. The immersive exhibition features four rooms celebrating some of Disney's most iconic friendships including Alice in Wonderland, Lilo & Stitch, The Lion King and Mickey & Friends. (Photo by Kate Green/Getty Images for Disney).