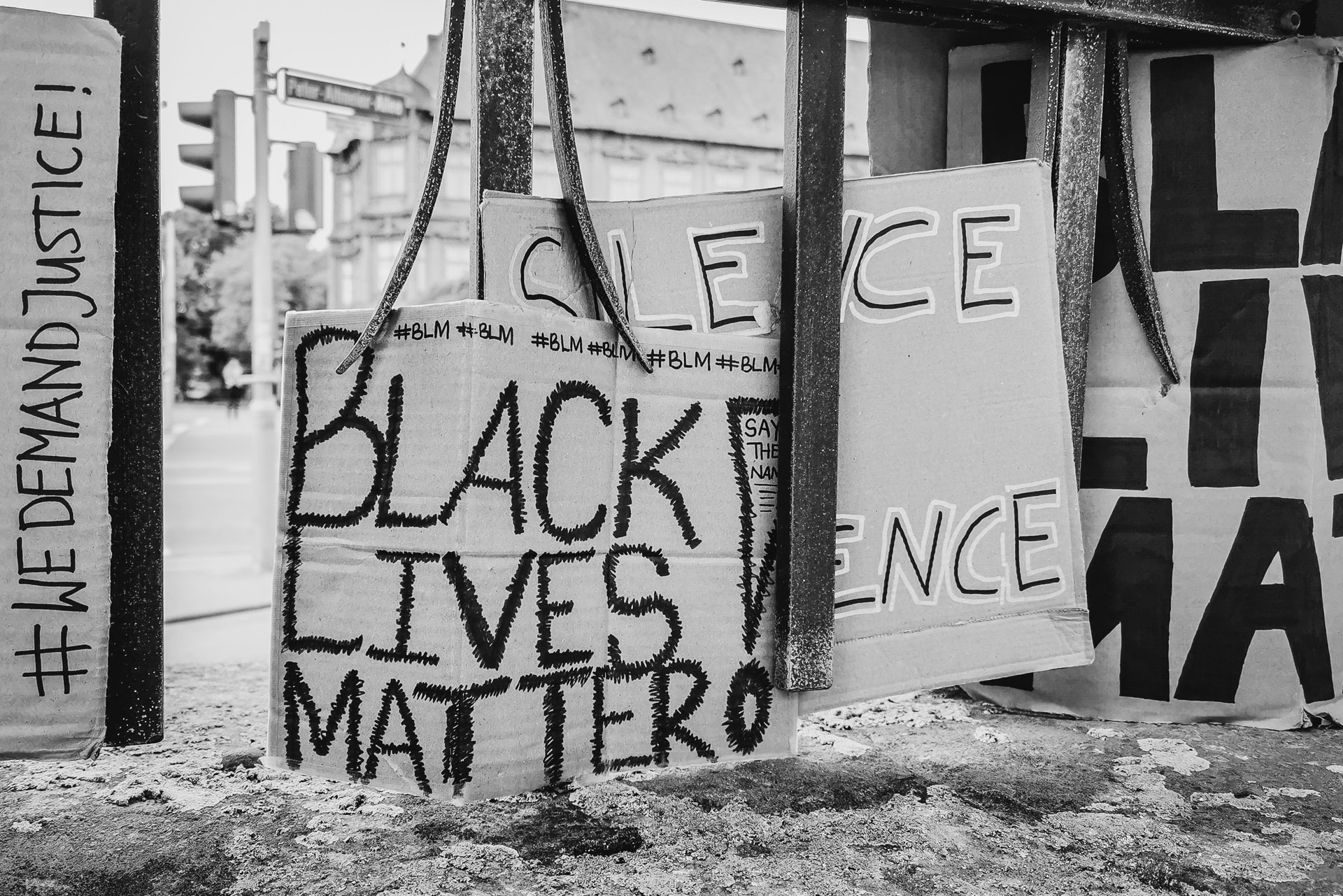 Documentaries and Films To Watch About Race
---
A list of educational TV shows and films to help understand systemic racism
For those looking to educate themselves on the history of institutionalised racism in light of recent events, there's a wealth of films and documentaries about race out there. Below we highlight some of the most powerful and important – it's by no means an exhaustive list, but a good place to start.
Films and Documentaries about Race
13th
Ava DuVernay's 2016 documentary 13th saw a 4000 per cent increase in views in the weeks after George Floyd's death – and it has since been made available for free on YouTube as an educational resource. The film takes its title from the 13th amendment, which reads: 'Neither slavery nor involuntary servitude, except as a punishment for crime whereof the party shall have been duly convicted, shall exist within the United States.' This loophole in prohibiting slavery – that involuntary servitude could be used to punish crime – was exploited from the Civil War onwards. DuVernay's documentary looks at this through a mixture of archival footage and interviews with formerly incarcerated men and women, historians and activists including Angela Davis and Michelle Alexander.
I Am Not Your Negro
In 1979, African American civil rights activist James Baldwin set out to tell the story of racism in America through the lives of three of his murdered friends: Malcom X, Martin Luther King and Medger Evers. Sadly he died before it was completed – but in Oscar-nominated documentary I Am Not Your Negro, Raoul Peck brings to life the unfinished manuscript. The film merges Samuel L. Jackson's narration of Baldwin's works with footage of the Civil Rights Movement and early Black Lives Matter protests, offering a compelling analysis of institutionalised racism – both past and present.
Becoming
Almost two years after leaving the White House, Michelle Obama embarked on a tour around the US to promote her book, Becoming. She was accompanied by documentary cameras, which resulted in the recent Netflix film of the same name, directed by Nadia Hallgren. Footage of tour shows is interspersed with Obama's meetings with girls and women of colour, in which she talks candidly about her own experiences of racism. She discusses growing up in the south side of Chicago, the school guidance counsellor who told her she wasn't 'Princeton material', and what it was like to be African-American in the White House. Ultimately, this inspirational watch highlights the power of storytelling when it comes to bridging divides: both listening to the stories of others, and telling our own.
12 Years A Slave
Steve McQueen's Oscar-winning film is a harrowing watch, but essential viewing for understanding the stark brutality of slavery. Chiwetel Ejiofor stars as the real-life Solomon Northup, an educated carpenter and musician from New York who was abducted and sold into slavery in 1841. The film is based on Northup's own memoir, charting his twelve years on a southern plantation and providing insight into not just the violent abuse, but the enduring emotional scars of slavery.
Selma
While the Civil Rights Act of 1964 officially desegregated the south, racial discrimination remained rife – and the Alabama city of Selma became the battleground in the fight for suffrage. This is chronicled in Selma – another Ava DuVernay creation – which focuses on the historic events of 1965, which saw Martin Luther King and the people of Selma embark on a five-day march to demand the right to vote for black people.
When They See Us
This Netflix mini-series follows the tragic true story of five black and Hispanic teenagers from New York, who were wrongly convicted of a brutal rape case in 1989. Now known as The Exonerated Five, the boys spent significant time in jail before being released following the confession of convicted murderer Matias Reyes. The four-part series starring Moonlight's Jharrel Jerome spans a 25-year period, showing how the boys were racially profiled and forced into falsely confessing by police officers.