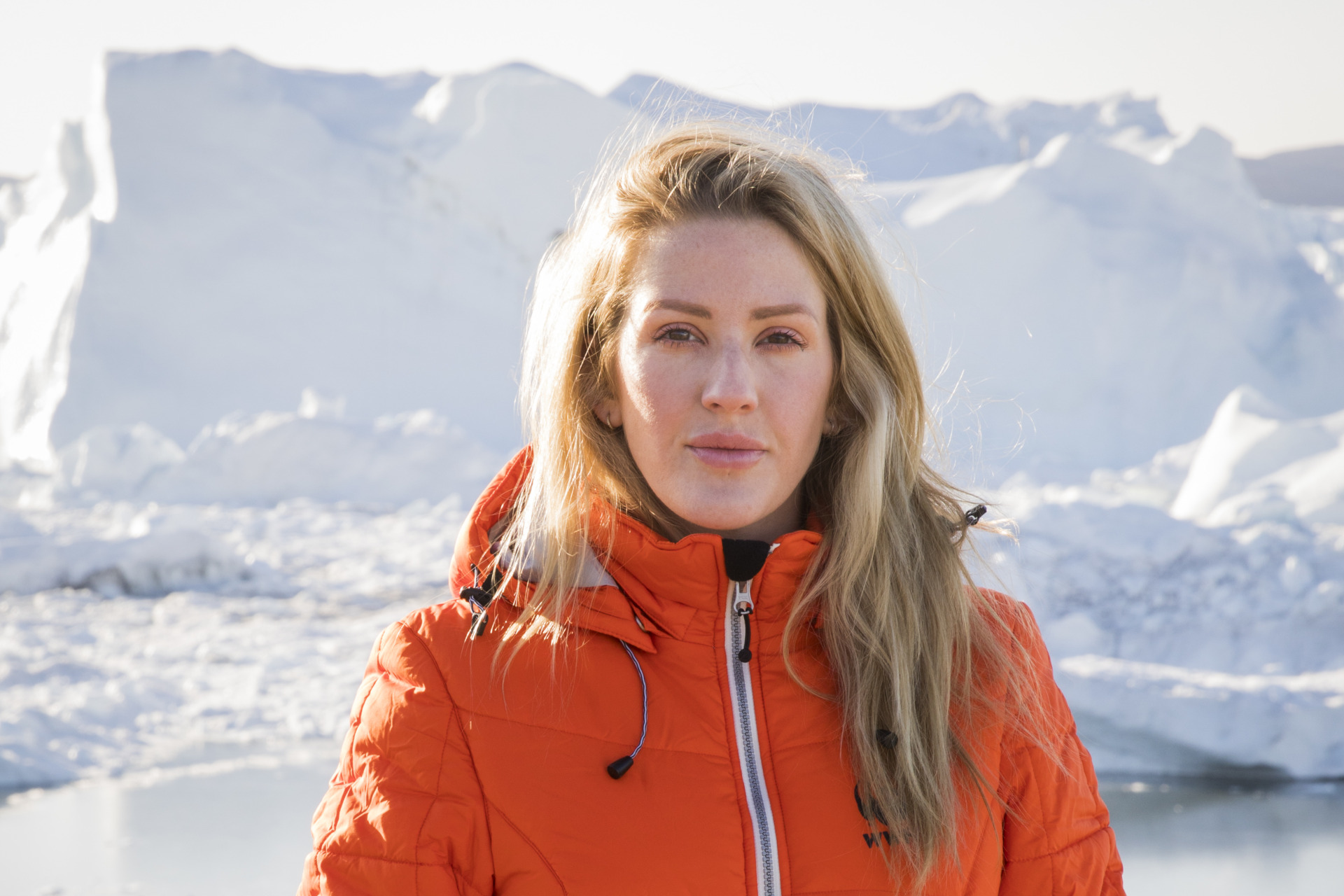 Earth Hour 2022: Ellie Goulding Steps Up as WWF UK's New Ambassador
---
How to get involved this year
This Saturday, many of us will settle down at 8.30pm to switch off the lights, take a deep breath and think about the planet. The last few years have been tough on us all, but nothing has accepted the brunt of hardship quite like the Earth itself. If you've been following the news, you'll be well aware of the devastating impact the human race has had on the planet – and soon enough, it will be too late to make amends. WWF is raising awareness of today's climate crisis with its annual event, Earth Hour. With a little help from its new ambassador, Ellie Goulding, the organisation hopes that we can all come together and do a little more for the natural world.
Earth Hour 2022: Ellie Goulding Steps Up as WWF UK's New Ambassador
Earth Hour is back this March to once again raise awareness for nature loss and climate change. Created by the World Wide Fund for Nature (WWF), the event is entering its entering its 15th year – and to mark the occasion, musician and environmental campaigner Ellie Goulding has been invited to join as a WWF UK Ambassador.
This year, Earth Hour takes place from 8.30pm to 9.30pm on Saturday 26 March 2022. WWF asks that we switch off our lights as a symbolic act for the planet, and use the time to reflect on our relationship with the wider world. The organisation has even set up its own app, My Footprint, through which you can access an online Footprint Calculator and set yourself daily climate challenges to help reduce your impact on the planet.
View this post on Instagram
Known for her philanthropy and dedication to raising awareness for global issues, Ellie Goulding is keen to make a difference as an ambassador for WWF UK. The singer has had a long-term relationship with the organisation, having previously taken part in a visit to Greenland's Jakobshavn glacier with climatologists in 2018, where she saw the rapid rate of ice loss first-hand. 
Speaking on her collaboration with the conservation organisation, Ellie commented: 'I'm delighted to join WWF as an ambassador because I'm passionate about speaking up for our extraordinary planet. I know that the climate crisis and the destruction of nature can feel overwhelming at times, but I promise you when millions of people stand together, and demand change the dial begins to shift. One thing we know is that every second counts, and every second we need to agitate for change. I want to be part of that.'
Earth Hour is only getting bigger. A survey conducted by WWF revealed that 65 per cent of UK adults don't think the world is making progress fast enough in tackling the climate crisis and destruction of nature – but 55 per cent of UK adults are hopeful that if we take action together sooner rather than later, we can stop the worst from happening. But where do we start?
GET INVOLVED
WWF already offers some ways to get involved with Earth Hour this year:
Switch your lights off on Saturday 26 March at 8.30pm.
Download the My Footprint app and set a challenge for you or your family.
Spread the word. The more people taking action the faster nature and wildlife can recover.
To find out more, please visit wwf.org.uk/earth-hour
Featured image: Ellie Goulding in Greenland with WWF. Credit Tristan Fewings.
DISCOVER MORE
Must-Read Books on Sustainability / Easy Sustainable Swaps You May Not Have Thought Of