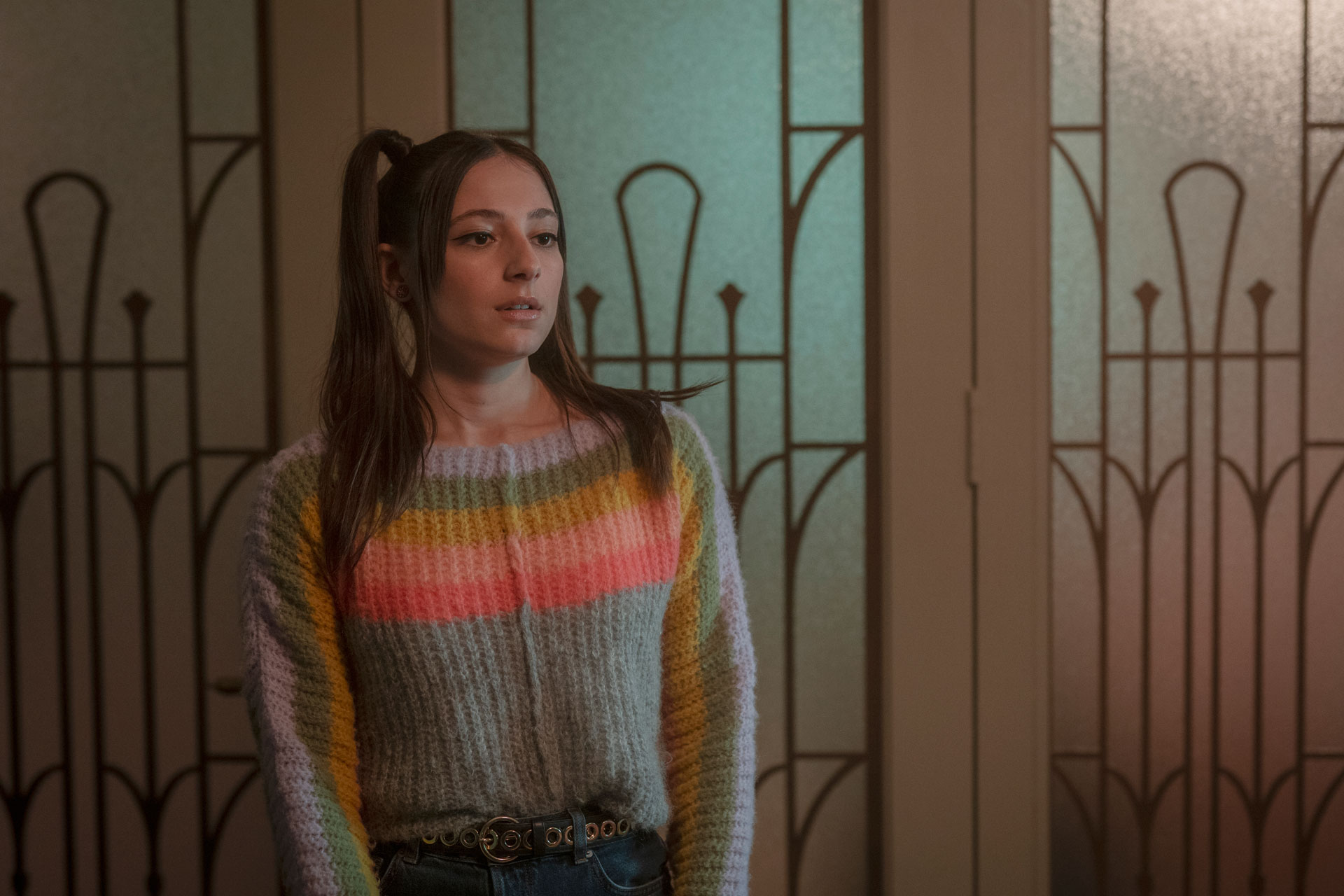 Elisha Applebaum on Series Two of Fate: The Winx Saga
---
'Blinking won't be an option whilst watching this season'
When it first dropped on Netflix last year, Fate: The Winx Saga quickly developed a loyal fan base, with over 57 million households tuning in. No surprise anticipation is high, then, for season two, which drops on the streaming platform on 16 September. The fantasy show follows five friends who attend a magical boarding school called Alfea, where they learn to harness their powers – at the same time as navigating all the normal things that come with growing up. One of the leads is Musa, played by young actor Elisha Applebaum, who we meet below.
Q&A with Elisha Applebaum
What can you tell us about the second series of Fate: The Winx Saga?
Blinking won't be an option whilst watching this season. It's so fast and jam-packed full of twists and turns, you'll be on the edge of your seat throughout. This season is darker, scarier and extremely hearty. Get the Kleenex ready.
Any funny stories from rehearsals?
I was doing a scene with Hannah van der Westhuysen (who plays Stella) and Eliot Salt (who plays Terra) in which we were walking and talking, but I was so engrossed in the conversation that I walked straight into a wall. So, that footage should be somewhere and I would love to claim my £250 for that on You've Been Framed. 
Favourite person you've worked with on Fate: The Winx Saga?
It's hard to choose a favourite when everyone you work with is so wonderful. This season I spent a lot of time with Eliot who is an absolute joy and whenever I see her on the call sheet for that day I know I will leave set smiling. 
Favourite role to date and why?
I have loved playing Musa. She is a fighter in the literal and emotional sense, and she gives help to anyone who needs it, even if that's at her own cost. 
Role you'd cut your right arm off to get?
If Arcane was ever made into a film or series, I would love to play Jinx. Or the Artful Dodger.
What demands do you have during rehearsals?
To even have a rehearsal in TV is a win. It's a great place to make mistakes and have fun. What more could you want? 
What qualities do you think have made you successful? 
Persistence, personal belief and the willingness to step outside of my comfort zone.  
Film you think everyone in the world should see?
The Nightmare Before Christmas. It is the perfect mix of a Gothic Musical, a twist on well-known characters, an incredibly well-built world, insane model work and a beautifully simple and heartfelt story against a solemn background.  
What's your relationship with social media like? 
It's very all or nothing. It can be very overwhelming, but I have to use it for work, so I spend a lot of my time debating how much I should use it. It's very easy to get sucked back in.
What did you want to be when you were a little girl?
Performing, in any sense of the word, is something I've always done. Whether it be on stage in a play, in the living room to my family or to the stuffed teddy bears in my bedroom. So, I would say a performer. 
If you could give advice to your 15-year-old self, what would it be? 
Stop trying to be an adult. Enjoy being young. Let loose, make mistakes and play.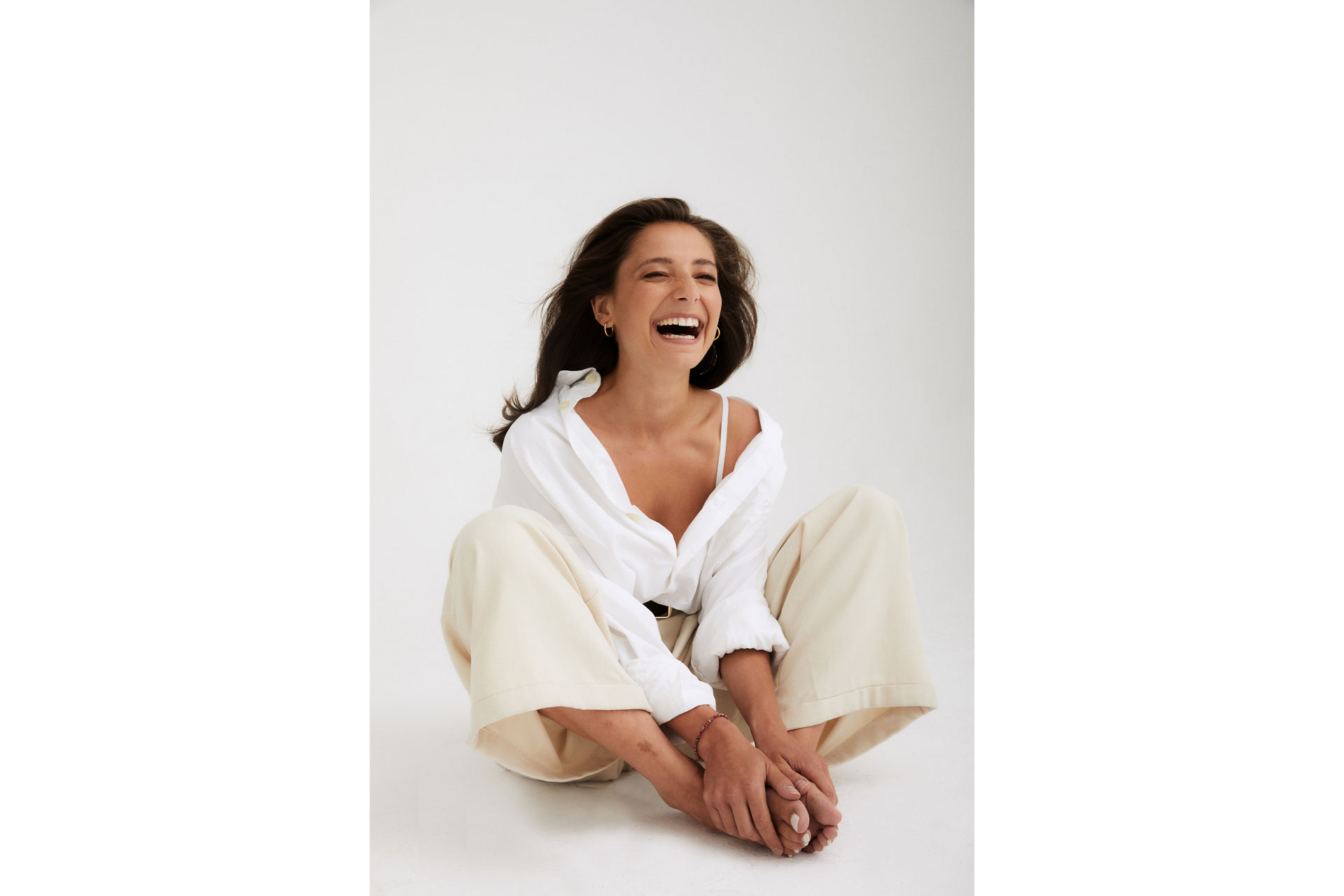 Three books you'd take to a desert island and why?
A Little Life by Hanya Yanagihara: It's a heart wrenching story that could last you the length of your time on the island, depending on how fast you read.
Three Women by Lisa Taddeo: It has all that you could want from a book. It's funny, raunchy and compelling.
The Appeal by Janice Hallett: A whodunnit novel, where you are challenged to uncover the mystery yourself.
How can we all live a little bit better?
Be kind, be creative. Watch It's a Wonderful Life until you understand its message fully.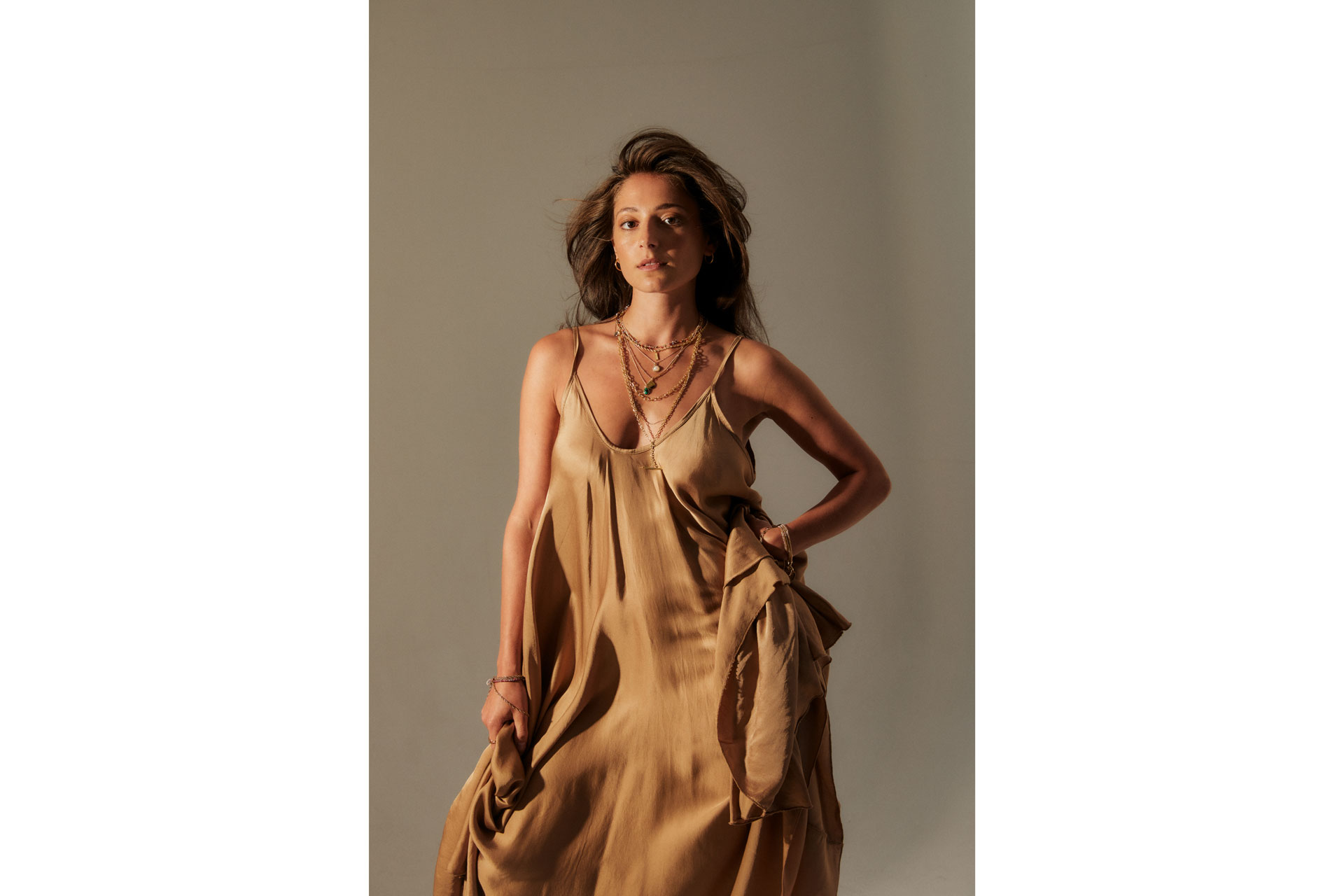 What's your interior design style?
Modern rustic style with a Bohemian twist. 
What is your current beauty regime? 
In the mornings I only wash my face with water. Then I put Drunk Elephant face oil on (in summer) or I use Weleda moisturiser (in winter). In the evenings, when I'm wearing makeup, I wash my face with Drunk Elephant cleanser and then put some Vaseline on before bed and sleep with it on. When I'm not wearing makeup, I wash my face with Oskia cleanser and that's all.
What are your indulgences? 
When I am not working, travelling around and seeing the world is my favourite thing to do. 
What would your best friend say about you?
I'd hope they'd say: 'She is the best! She is the epitome of the spirit animal, turtle. A little legged legend! A Virgo veiled as an Aquarius!' But it may be disguised as, 'thoughtful, kind, fun.' 
How do you relax?
Go to the cinema, grab myself a salted popcorn and a mixed ice blast or have a little gathering at home with some pals. 
If we're coming to your area for a visit, what should we do?
On a Sunday go and have a walk around Hampstead park, go for a swim in the ponds, then go for a cheeky roast dinner and beverage at the The Duke of Hamilton pub. But, if you'd prefer a home delivery, Bonoo Indian is delightful and do great gluten-free options.
Are you a rule breaker or a rule taker? 
I would say it depends on the day and situation. For example, if there's a big red button that says 'do not touch', you know I'm touching it. 
Season two of Fate: The Winx Saga is out on Netflix on 16 September
Image credits:
Photographer: Klara Waldberg

Make up: Charlotte Yeomans

Hair: Sandra Hahnel

Stylist: Bertie Taylor-Smith